Most users find the statement that iCloud cant find that page when they sign in to their accounts. This can affect their trust on iCloud as they may fear that they have lost all of their valuable data stored on iCloud. People need some accurate guidance on how they can fix this issue and what steps to follow in order to resolve and have their trust back in iCloud.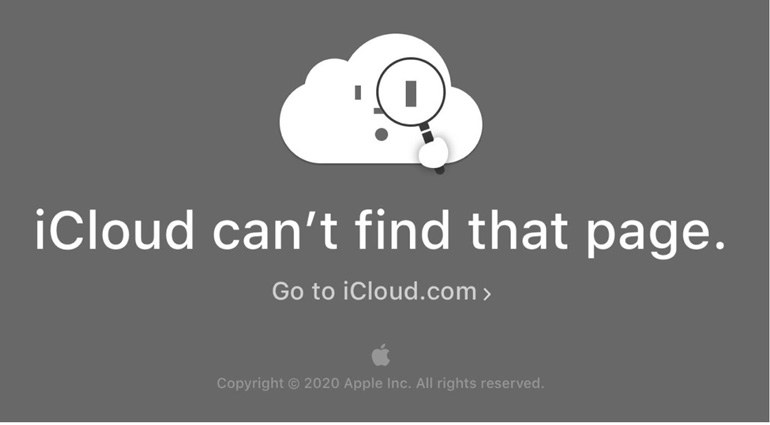 To know about solutions to this problem, check out the below mentioned FAQs and these top 7 methods to fix this general issue:
1. Check Apple System Status.
You have to check the system status of your apple device. It will tell either the apple system is having some issues or maybe system servers are down. If still, the situation remains as it is like iCloud can't find that page then there are other ways to remove the issue.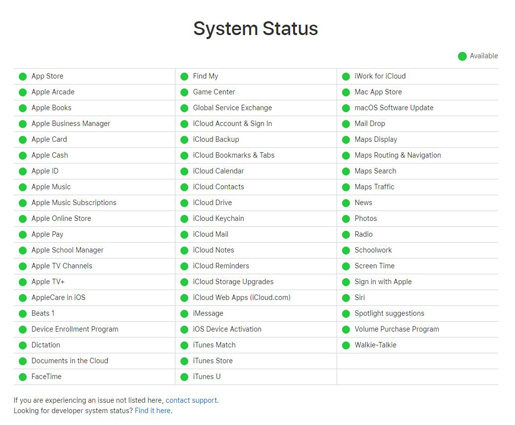 2. Check Your Network.
There may be some issues with the network as the internet is the backbone of this digital world. Your internet might get distorted or disconnected because of which your iCloud can't find that page. And it's the most common issue as there are several reasons for an ill internet connection. And your system server doesn't get upgraded, and the error could be found.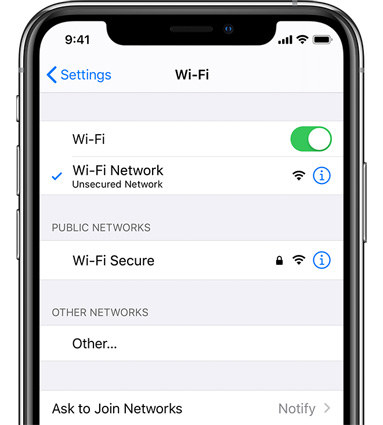 3. Use One Apple ID For All Apple Services.
All the apple services in a device are linked and are operating under a single Apple ID. So if your network connection is good, but still you are receiving the message on the screen as iCloud cant find that page, there must be an issue in your Apple ID as you may have logged in with some other ID. It's more applicable and preferred to use one Apple ID for all the Apple Services, including iCloud storage also.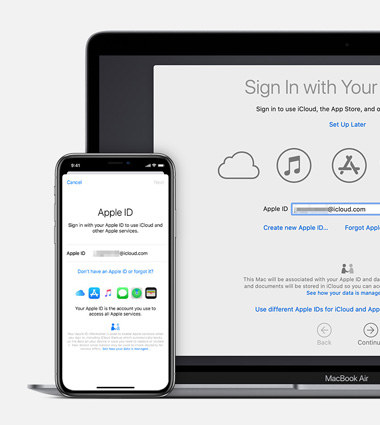 4. Set Your Date and Time to Set Automatically.
Everyday rises with a new date and time keeps on changing every moment; similarly, your device must keep that latest date and time accordingly. Devices need some changes to the date and time keeps on updating every day and even every second. But some users can't get that point, and their apple devices can't function properly until it has the same date as that day has and the time of that present interval. It is also the main reason that some users initially face problems in logging in into devices and when they log into iCloud or a page, a message is displayed saying that iCloud can't find that page.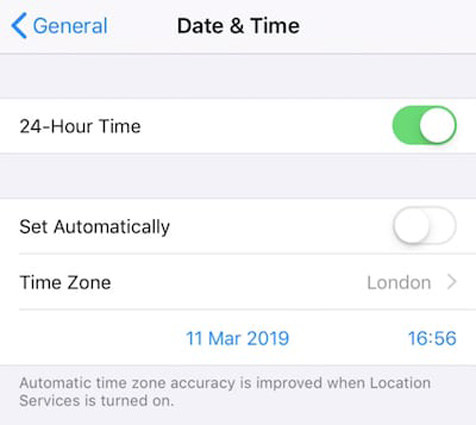 5. Restart Your iDevice.
Sometimes there may be trouble in signing in to have access to iCloud, and it can be resolved when you restart your device. You need to reset your device and then after restarting your Apple device, open Settings, and later try to sign in again into your iCloud. Most probably the issue that iCloud can't find that page can be resolved and all the iCloud services will be functional.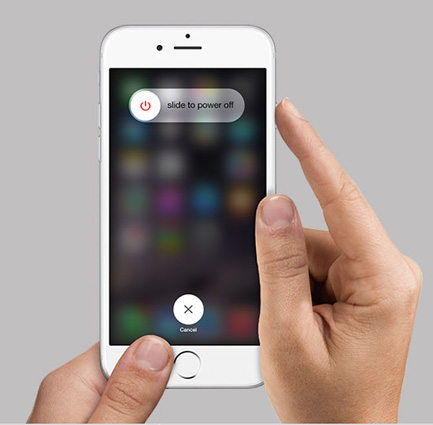 6. Sign Out Your Apple ID and Sign In Again.
Apple device and all its servers need an authentic ID to function. There might be some trouble when you once log into your Apple ID, so to have complete access, firstly, you need to sign out from your Apple ID and then sign in again. Now your Apple ID is fully functional. But if after signing in for the second time you still can't have access to your iCloud. It means you need some other changes or guidelines.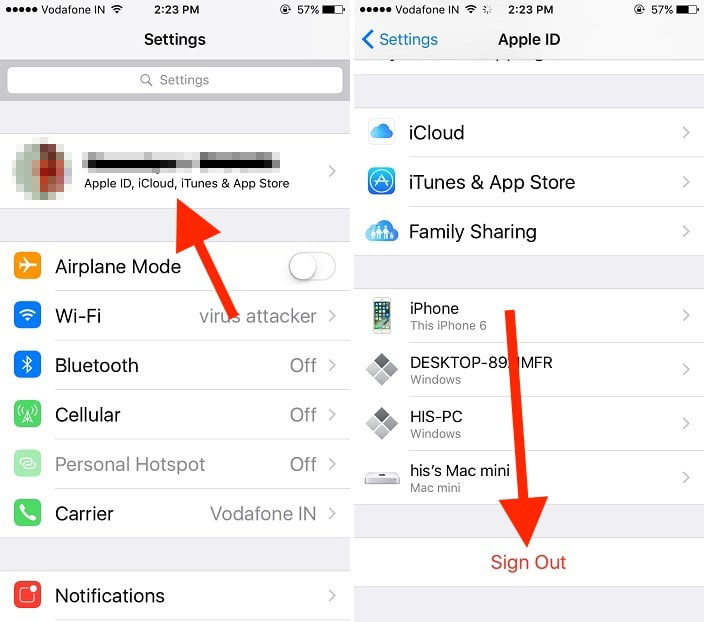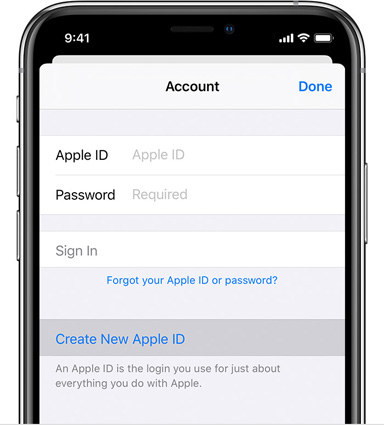 7. Disable Your VPN.
If you are using a VPN which is a virtual private network, you may face some troubles in signing into your ID. By encryption, VPN aids in keeping your personal information secured and safe, but as it sometimes resists in signing into iCloud, the user can disable the VPN. It will help them to sign into their ID and to get access to all the servers and services of Apple and iCloud.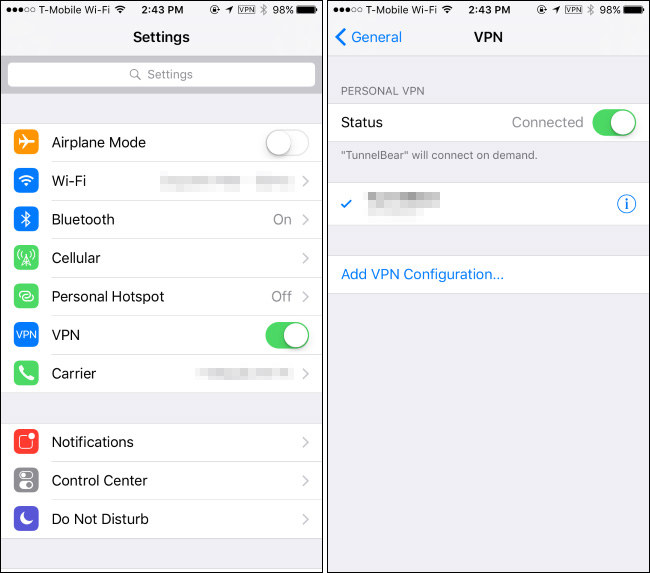 Extra Tips: Stuck on iCloud Activation Lock? How to Bypass It?
If the user forgot Apple ID and password and can't sign in to activate iPhone or iPad, he can use the PassFab Activation Unlocker to get past Activation Lock by following the given steps.
Step 1: Connect iDevice to Computer
Install a driver if already not installed. Download and install it then connect the Apple device with that computer. Then run the program.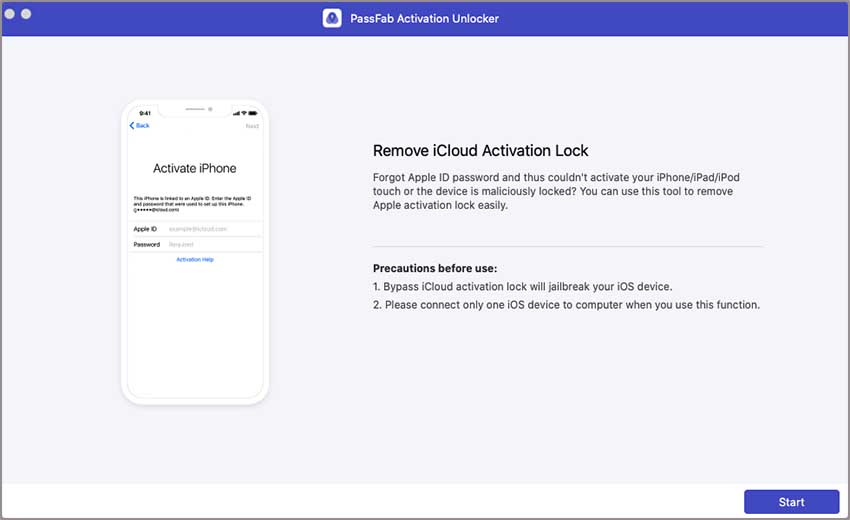 Step 2: Jailbreak Your Apple Device
The software will give you access to a button named "Start", select it, and move to the next step. Then read the agreement and click "Next". Then follow the instruction to download jailbreak tool, and then start to jailbreak your device.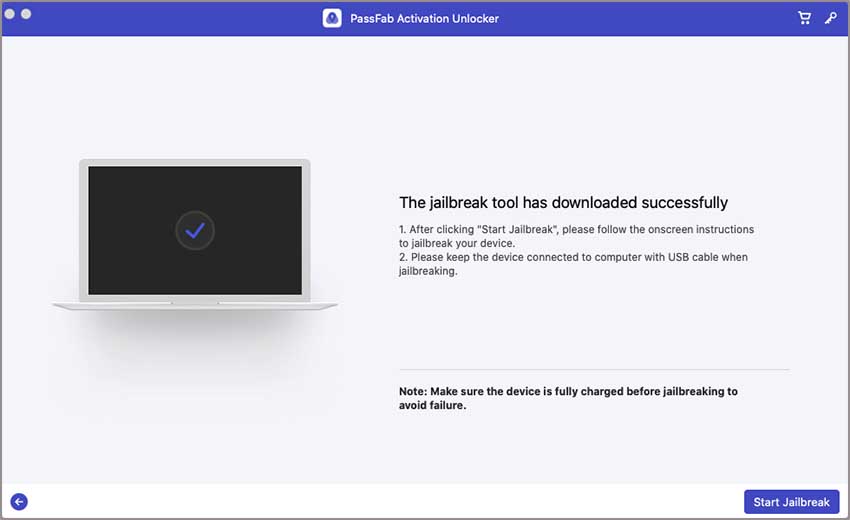 Step 3: Confirm Device Information
At this step, you need to confirm your device information and then click "Start Remove" button.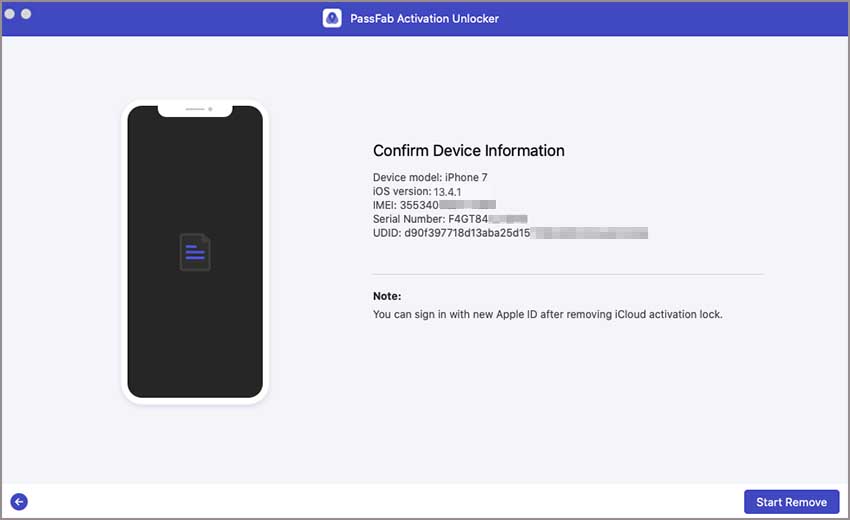 Step 4: Remove iCloud Activation Lock
After a few minutes, yuur iPhone or iPad activation lock will be removed successfully.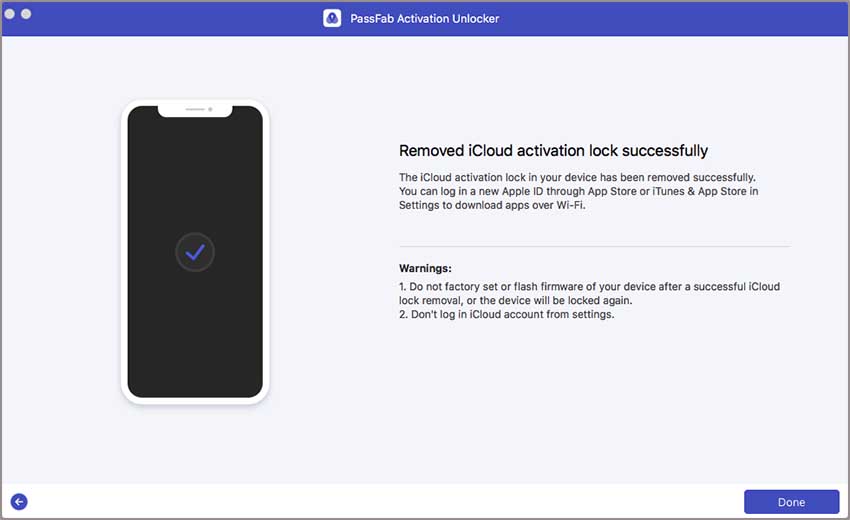 More FAQs About iCloud
Users have confusion and keep on asking different questions and the most frequently asked questions along with their best solutions are stated providing the users with ease.
Q1: Is Apple ID and iCloud the same?
It's the most frequently asked question, people are much confused about this and mistakenly think that both Apple ID and iCloud ID are the same. But no, these are two different accounts but both these accounts are accessible using the same email ID. Users can sign in to iCloud ID using Apple ID.
For understanding, it is convenient to consider iCloud as an extra service that is at the top of the Apple ID login. Apple ID is a specific account only for Apple users. Because of this closeness both the IDs are thought to be the same but it's not true at all.
Q2: How do I open iCloud on my iPhone?
Firstly, update your device to make sure that your device is using the latest version of iOS or iPadOS. Open settings then after selecting general further in software update u will get updates if any.
Then you have to sign in by going to settings and signing in with your official Apple ID and automatically iCloud will turn on by it.
Then after this access, you need to check iCloud settings to update it and to approach the data in iCloud. In your device settings, after tapping your name you will get ur iCloud and here you can manage your data storage and other optional settings too.
If the user will not follow the appropriate steps then iCloud may open but displaying a message that iCloud cant find that page.
Q3: How do I access my iCloud email account?
If you have no access to an Apple device all the time, then you can also approach your iCloud e-mail account as open any web browser. In search bar, look for iCloud.com. Enter the ID and password of your iCloud ID, now by a single click you can access your iCloud email account.