It is recommended by experts to change passwords of our social IDs and apps (like iCloud) especially those which involve payments. It is because the security of even high profile companies compromised and even companies became aware after months that their systems were compromised. As you are aware, iCloud ID contains sensitive and maybe private data, also financial details, so experts recommend changing your password every two months. If you are reading this either you forget your password or your iCloud is compromised in such cases, I advise you to reset your iCloud password. If you don't know how you could do that; don't worry I will be explaining several methods to reset iCloud password.
Method 1: How to Reset iCloud Password with Two-Factor Authentication
Apple's two-factor authentication is a more natural way to reset your password. Two-factor authentication is important when it comes to protecting your Apple ID from hackers and security breaches. When two-factor authentication is enabled, users are not able to login to their account unless they enter the passcode sent to their iPhones or smartphones or by allowing the login form security pop on their phones. If you do have two-factor authentication enabled, you'll need one of the devices associated with your account nearby.
Step 1. Navigate to iforgot.apple.com/password/verify/appleid in any web browser.
Step 2. Now Enter Email Address associated with Apple ID.
Step 3, Now click on "Continue".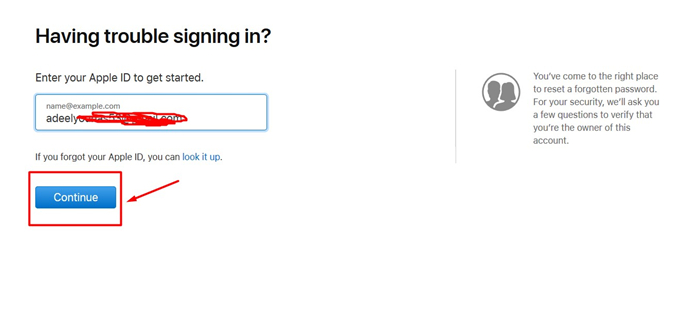 Step 4. Then "Enter" your "Phone Number" that is associated with your Apple ID.
Step 5. After entering your Phone number "Click" on "Continue." Make sure you have your phone nearby. Once you click on continue, you will be asked to Pick up your phone.
Step 6. Get your device that has the number associated with your account and "Click" on "Allow."
Step 7. In case of iPhone enter you will be asked to enter Passcode of your device. After Entering "Passcode" tap on "Done."
Step 8. Now Enter your new Apple ID password two times.
Step 9. Then, Tap on "Next" and on next page click on "Done."
That's it! You are done resetting password of your iCloud.
Method 2: Reset iCloud Password from My Apple ID Page
This way you will learn how to reset iCloud password by using official Apple ID page.
1. Go to appleid.apple.com.
2. Now You have to click on "Forgot ID or Password."
3. Later, next page Enter your Apple ID and click on "Next."
4. You can either retrieve iCloud password through Email Authentication or by entering security questions associated with your Apple account.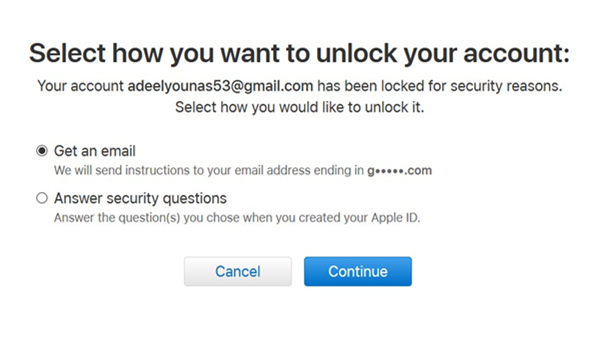 5. If you choose "Email Authentication," Apple will send an email on your backup email address. The subject of the email will be "How to Reset Your Apple ID Password."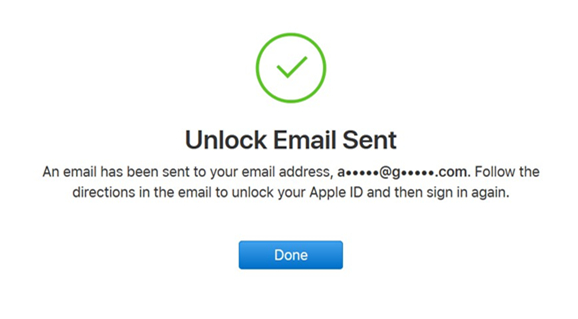 If you choose to "Answer Security Questions," you will be entering birthday with a security question that you choose when created Apple ID. Then click on "Next."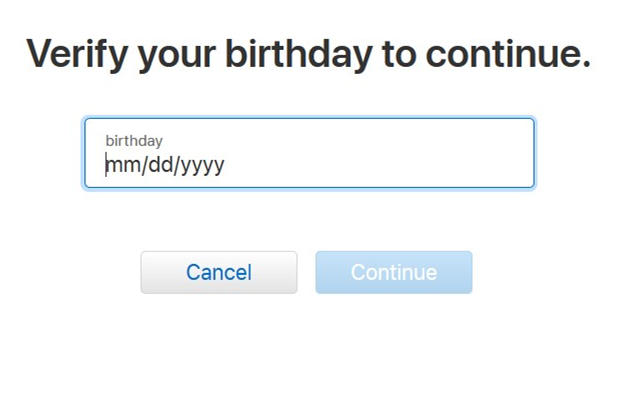 Once you are done with above mentioned steps, you will be redirected to a page where you will have to enter a new password and repeat it in confirmation field. Then click "Reset Password."
Method 3: How to Recover iCloud Password on iPhone iPad
This method explains how you can recover your iCloud password using iPhone or iPad.
1. Get your iPhone or iPad first.
2. Go to "Settings" then "iCloud."
3. Now you need to enter your email address and tap "Forgot Apple ID or Password?".
4. Now Enter your Apple ID and tap on "Next."
5. In the next step enter answer of your "Security Question" and tap on "Reset" to reset iCloud password.
Additional Tip: How to Find iCloud Login ID
If what you lost is iCloud ID not password, then you can go for PassFab iOS Password Manager, a tool to manage iOS passwords and prevent the hassle of restoring it. It is easy to use software that helps storing the password of not just iCloud but also Wi-Fi, Email, credit card info, Apps and websites that you open on your phone. To install PassFab and find iCloud Login ID, follow the steps below:
Step 1. Navigate to PassFab official website and download Windows or Mac version depending on your operating system. Once downloaded and installed, open PassFab iOS Password Manager.
Step 2. Now connect your iPhone/iPad with the computer using cable. Choose "Trust this Computer" if you get any popup on your iPhone. If not simply unlock your device.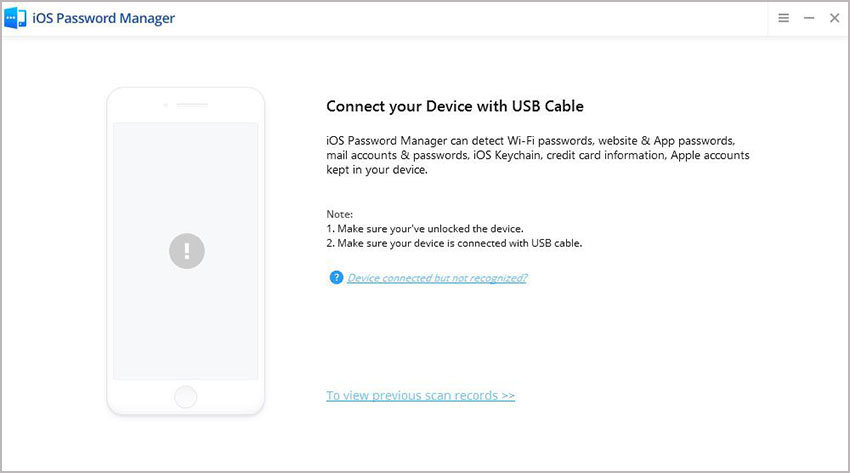 Step 3. Then click on "Start Scan" button on your computer the scanning process with a start. Don't disconnect your device during scanning operations.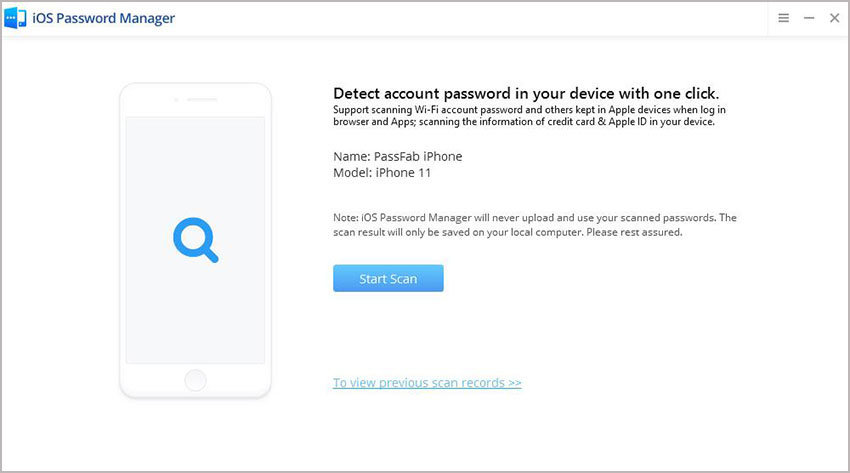 Step 4. Once the scan is completed in this iPhone password finder, you will be looking at the list of all saved passwords or login infomation on your screen.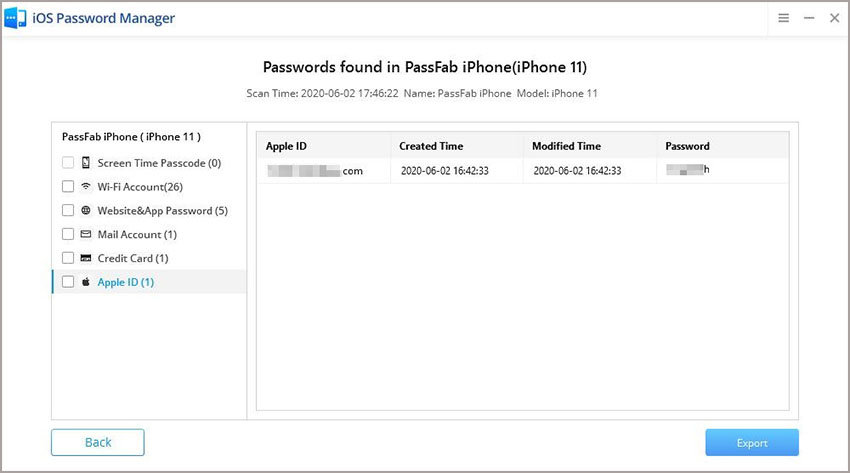 Step 5. If you want to save result click on "Export", you will have the option to save the file in several formats including CSV.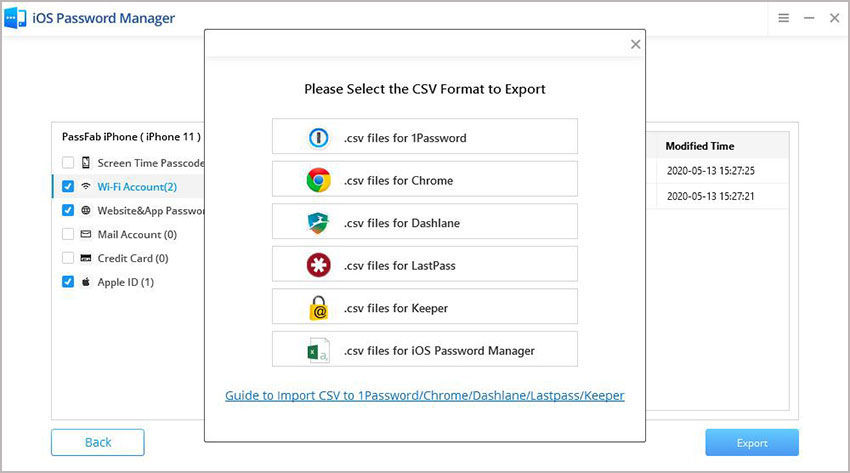 Summary
In this article, you learn about different methods to reset the password of your iCloud ID. The first way is to reset your password using Apple's two-factor authentication. In the second methods, you are told about recovering and resetting the password of your Apple ID using My Apple ID Page. The third part explains recovering your account using iOS Password Manager that is simpler to perform and it takes about only two minutes.