This article, we will guide you on how to earse iPad without iCloud password since there are many users can't remember the passcode anymore. By factory reset iPad, you can easily repair your iPad issue such as stuck on Apple logo due to upgrade iOS failed. We've gathered top 4 ways to help you here, keep reading to check it out.
Part 1: Using PassFab iPhone Unlocker to Erase iPad without iCloud Password
If you can't recall the passcode of the iPad, you should use a professional password unlocker for bypassing the passcode. There will be multiple options available if you look for a professional password unlocker online. But among them, we found the PassFab iPhone Unlocker to be the most effective one and suitable for this task. It supports not only the iPhone but also works pretty fine with iPad, here's how you can use this software to erase iPad without iCloud password in few clicks:
Step 1: The first step is to download and install PassFab iPhone Unlocker on your computer or Mac and run it. There will be two options on the screen, choose to click on "Unlock Apple ID".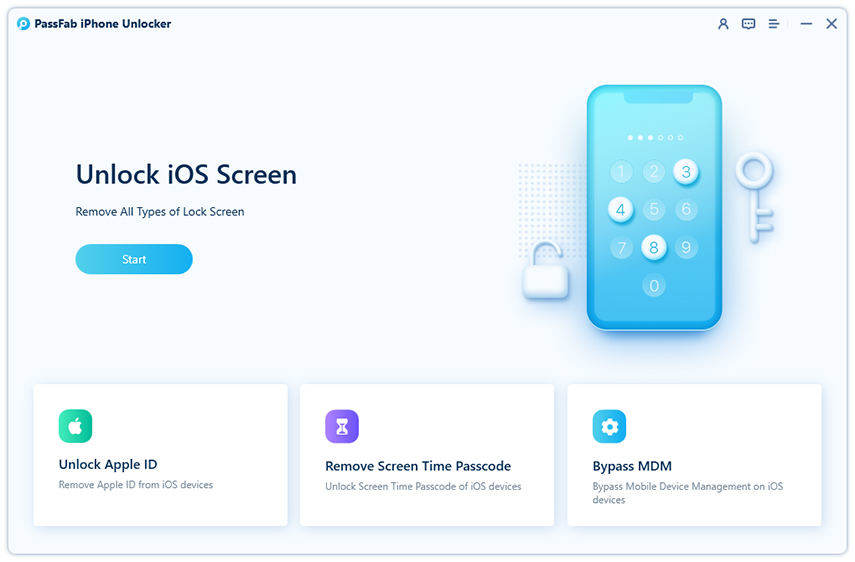 Step 2: In the next step, connect the iPad to the computer and click "Start" to proceed.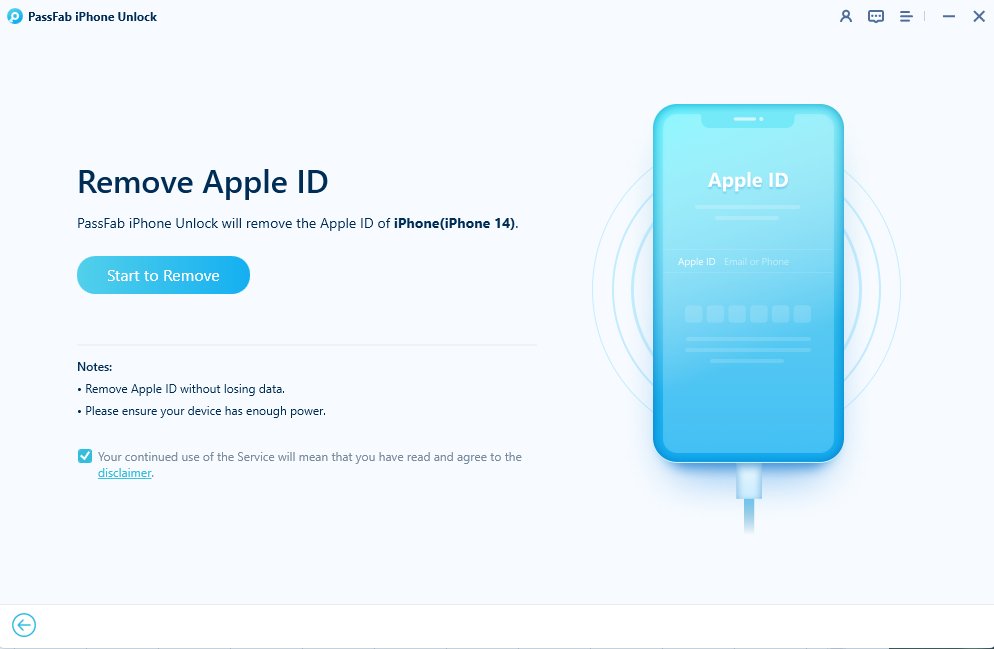 Step 3: Now, the software will removing Apple ID. The whole process will take a few minutes.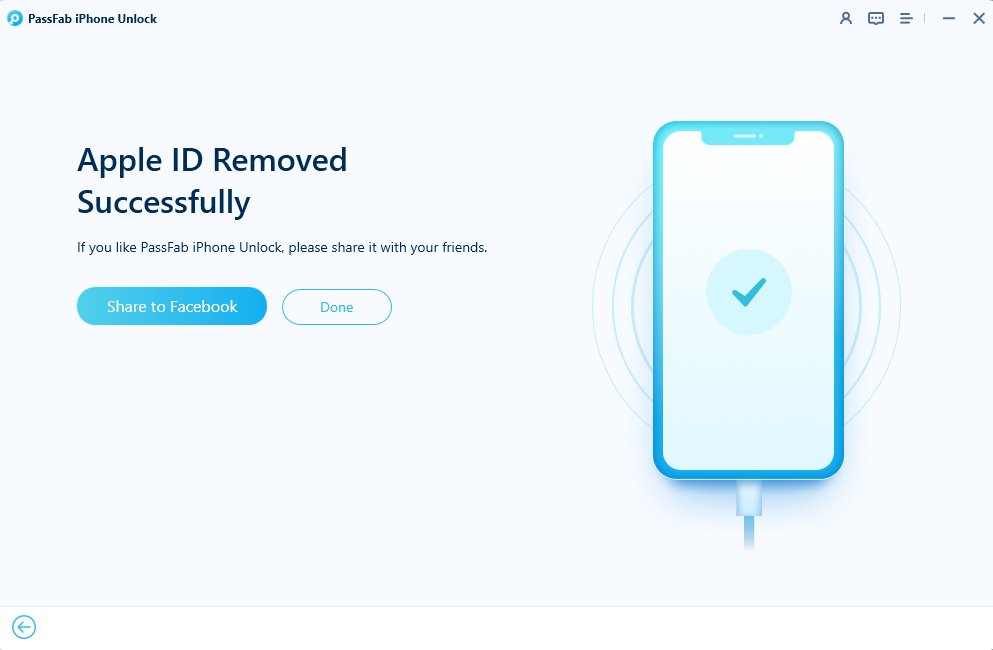 That's it, and you've successfully erased iPad without having the iCloud password.
Part 2: Using iTunes to Erase iPad without iCloud Password (Conditional)
You can also utilize iTunes to erase iPad/ iPad Mini 2 without icloud password, but this method requires you to remember the passcode of iPad. The limitation makes it tougher to use iTunes if you don't have the passcode.
Step 1: Open iTunes on your computer and then connect the iPad to the computer with a cable. Launch Finder If you are using a Mac running on macOS Catalina 10.15 (you don't need to have iTunes with this OS).
Step 2: Click on the iPad icon as soon as it appears in iTunes or Finder and then click on the "Summary/General" tab. Then Click on "Restore iPad" and Enter your iPad passcode when the system asks for it.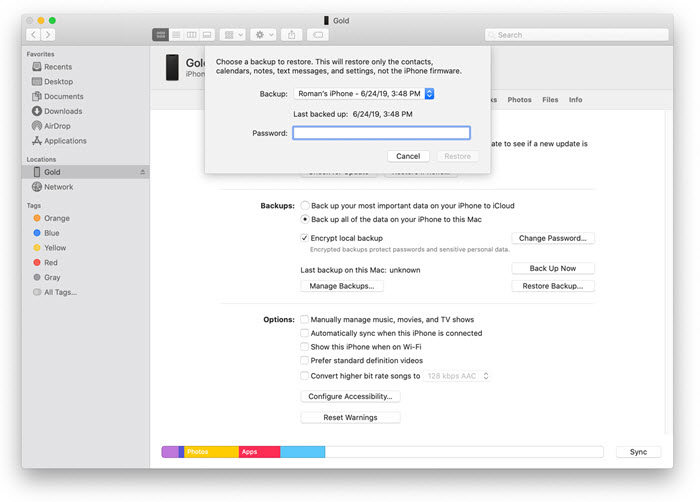 The process will take a few minutes to complete, and you'll have a new iPad OS installed.
Part 3: Using Find My iPad to Erase iPad without iCloud Password(Conditional)
Find My earlier known as Find My iPad combination of tools you can utilize to manage your iOS-based devices remotely. The problem with this procedure is to remember the iCloud Password that requires you to log in to Find My app.
Step 1: First login to iCloud.
Step 2: In the Devices list, choose the iPad you want to erase.
Step 3: Tap Erase iPad. If your iPad is offline and not connected to the network, the remote erase begins the next time it connects to a Wi-Fi or cellular network.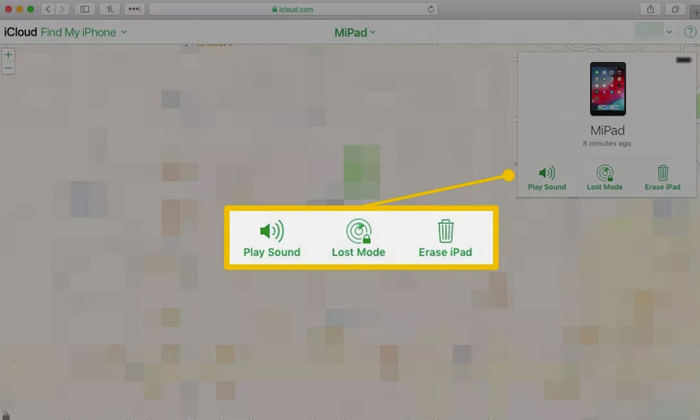 Step 4: Once the device is erased, click on "Remove from Account" to remove your iPad from iCloud account, so it doesn't ask for the account when you power it on.
Part 4: Using Recovery Mode to Erase iPad without iCloud Password
Another method is passing your iPad into recovery mode and then performing a factory reset without an iCloud password. The success rate is a bit higher than this method, but it also has some limitations; you need to have to Find My option disabled for iPad. Following this method will wipe your iPad device entirely; So, let's proceed:
Note: First of all, make sure Find My iPad is disabled on your iPad; If it is enabled, this method is not going to work, and in that case recommended method is PassFab iPhone Unlocker.
Step 1: Launch iTunes on PC or Finder if running the latest version of macOS.
Step 2: Be sure of it that your iPad is not connected to computer or Mac.
Step 3: Now Turn off iPad and boot into Recovery mode. Simultaneously, press and hold the Sleep and the Home button to enter into Recovery mode of your iPad.
Step 4: Now, iTunes will prompt you with a popup to Restore or Update iPad. Click on Restore (because we are going to erase the device).
Step 5: Now wait for the iTunes/Finder to begin downloading software and wiping your iPad without iCloud password. The process depends on your internet connection with a stable connection; this should take a maximum of 15 minutes to complete.
iPad will exit from Recovery mode after successful Restore and boot into the standard OS with the new installation. That's it, and you've successfully restored iPad.
Summary
This article guides users on how to erase icloud on ipad without password. The first method is the easiest to proceed with using the PassFab iPhone Unlocker that gets the work done in a few clicks. The second part explains Using iTunes to erase the iPad, but it requires you to remember the password. The third method is using Find My option to delete the iPad, and it also requires to remember your iCloud account. The fourth part guides using Recovery mode to format the iPad but also requires Find My option to be disabled.