Erasing and Wiping all of your data from an Apple iPhone is something you can easily do if you remember the passcode. If somehow you can't recall the passcode from your memory you are locked out of your phone because entered passcode many times, don't think that's the end of your phone. There are tools that can easily fix this problem of yours with just few clicks and precious moments of your time. Here's a complete guide on how to erase iPhone without passcode.
Part 1: Things You Should Know Before Erasing iPhone without Passcode
A common fix of the iPhone problem is erasing all of its data from your device, and there are situations when you are looking forward to applying it. The reason may vary from forgetting the iPhone password or selling your iPhone to a person, or it could be any other thing. Unfortunately, without a passcode, it is kind of hard to erase the iPhone and the factory reset without a passcode. Some users may have questions as to why not remove it with iTunes or iCloud? Well, let me explain.
1. Using iTunes to Erase: To erase your iPhone with iTunes, your iPhone must be synchronized with iTunes before.
2. Using iCloud to Erase: To erase your iPhone with iCloud, you must have "find my iPhone" enabled.
So if you meet the above situation then you are a lucky one. Don't be discouraged if you are not satisfied with a particular situation. Next, we will show you how to remove the password without any restrictions.
Part 2: The Best Way on How to Erase iPhone without Passcode
Your iPhone or iPad will require to enter a passcode when you turn on or restart the device, update your software, and even erase your device, view or change passcode settings, etc. In case you have lost the passcode, here is the guide to unlocking the iOS device using the PassFab iPhone Unlocker.
Step 1:

Open PassFab iPhone Unlocker software, and you will have two options to choose from. Now Select "Unlock Lock Screen Passcode".

Step 2:

When next window prompt to connect an iPhone, connect an iPhone, and press the "Start" button.

Step 3:

Download and install the firmware package on your iPhone by clicking on the Download button on the next Window.

Step 4:

Once download bar is complete, it's time to click on the "Start Unlock" button, and the process of unlocking will begin. Depending on your system's setting, it may take some time, and eventually, you will have an erased iPhone. Isn't that awesome and straightforward process?
Note: If, for some reason device doesn't get detected by iPhone Unlocker software, try getting it into recovery or DFU mode and then connect. The method of getting your iPhone into recovery mode and DFU is mention below.
Part 3: How to Erase iPhone by Entering Recovery Mode or DFU Mode
For few operations to work, you may have to get into the Recovery or DFU mode on your iPhone. Only when you enter these two modes, you can now erase iPhone with iTunes. Here are complete guides on how you can do it.
1. How to Enter Recovery Mode
Connect the iPhone to a computer then launch iTunes.
Now Press and release the volume up button.
Right after that, press and release the volume down button.
Now hold the side button, and don't let go when you see the Apple logo.
Keep holding the side button till you see the Recovery Mode screen.
2. How to Enter DFU Mode
Plugin your iPhone with Face ID into your PC.
Make sure iTunes is running then Turn off your iPhone.
Quickly press and release the volume up and down button.
Press and hold the side button until the Power Off slider appears then drag it to off.
Press and hold the side and Volume down button for 3 seconds.
Continue to hold both buttons down for 10 seconds.
Release only the side button while continue holding down the volume down button for another 5 seconds.
3. How to Erase iPhone by Using These Two Modes with iTunes
To erase using Recovery Mode: once you are in recovery mode "restore option" will popup on iTunes. Just press "Restore " and wait for the process to complete.
To Erase using DFU Mode: When you are properly entered into DFU mode on your iPhone a message will pop up asking "Restore " iPhone. Once pressed it will take few minutes you you'll have your iPhone reset.
Part 4: Does Apple ID Will Be Removed After Erasing iPhone?
After doing the process as mentioned above your device will be erased but Apple ID will not be removed. In case you want to remove your Apple ID don't worry the PassFab iPhone Unlocker software can also help you do it easily.
Step 1: Open the software and click on "Unlock Apple ID"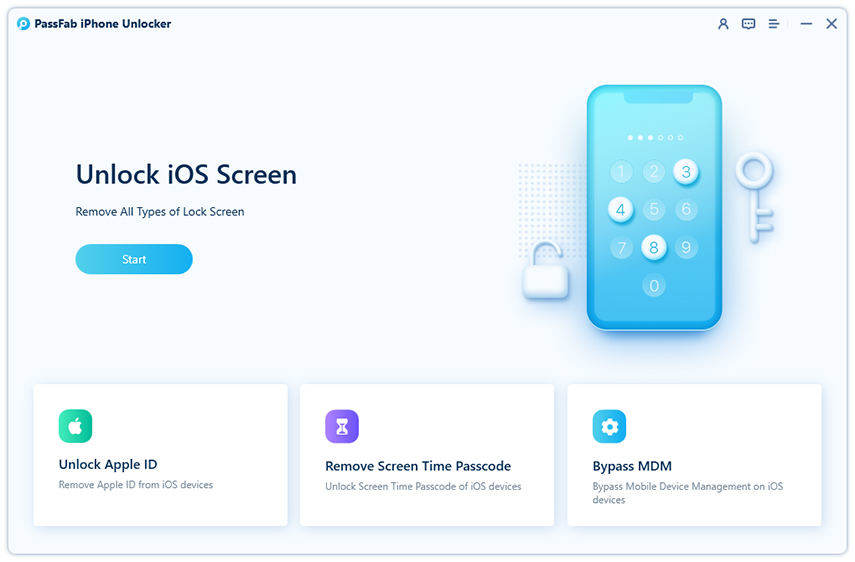 Step 2: Connect your phone with the computer, and enter the passcode and tap on "Trust".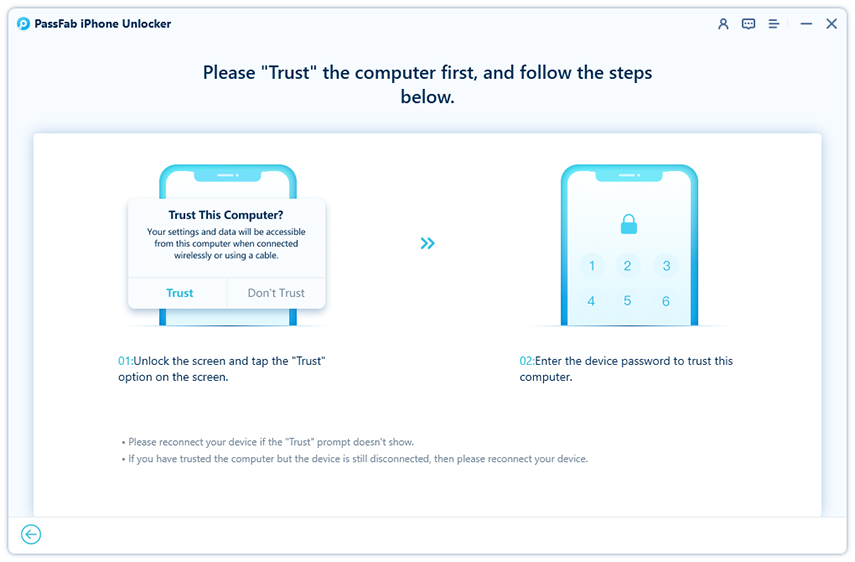 Step 3: On the very next Window click on the "Start" button.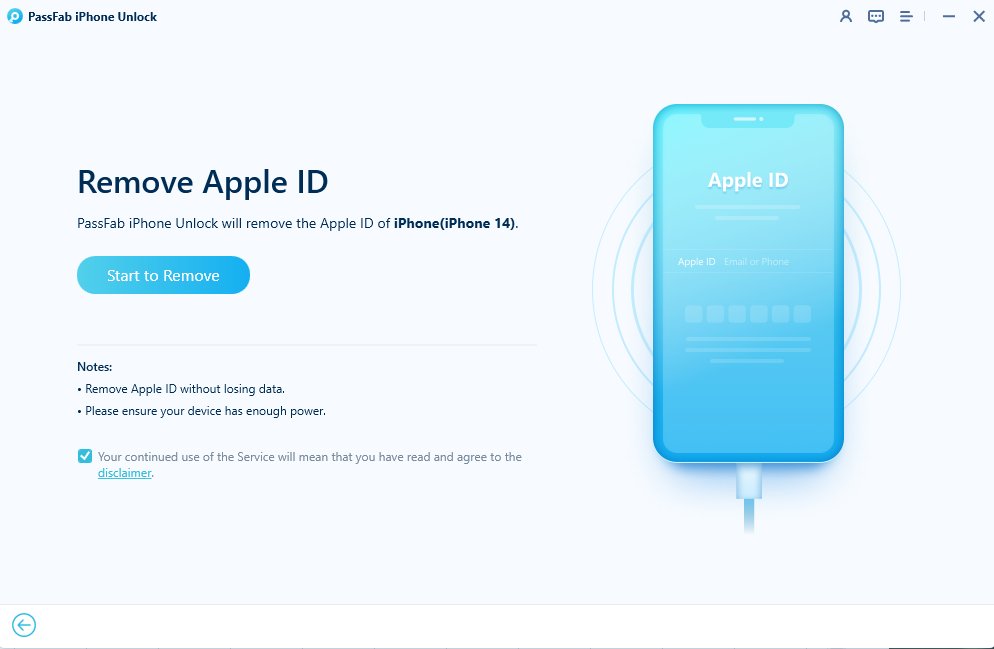 Once the process is successful "Removed the Apple ID Successfully!" message will display and that's it. With a few clicks, you have erased iPhone and removed Apple ID from it.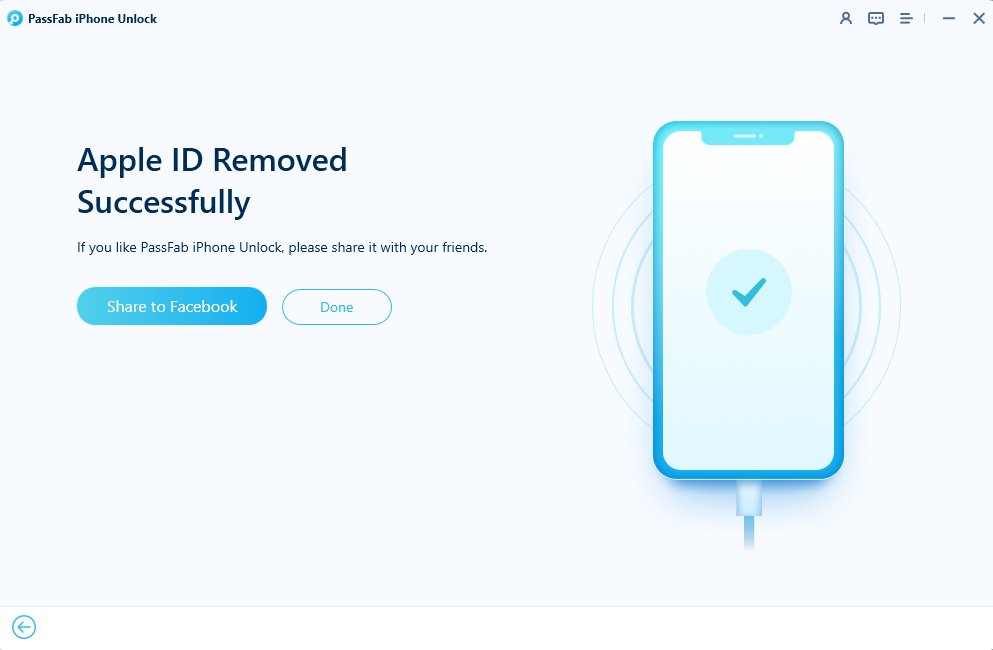 This will wipe your iPhone without Apple ID easily.
Summary
There are four parts of this article the first one covers things to know before erasing your iPhone. The next part suggests PassFab iPhone Unlocker which unlocks devices with just few clicks (internet connection is a must have). In the third part, guide to enter in Recovery and DFU along with Erasing iPhone using these methods is explained. The last part of the article covers removing Apple ID once device is erased. Hope this article helped you.