"Hello! I am unable to use iMessage, whenever I try to login, it always comes up with a message "iMessage Activation. An error occurred during activation. Try again." Will anybody let me know, is there any hardware problem or software? If it's software then please help me to fix it."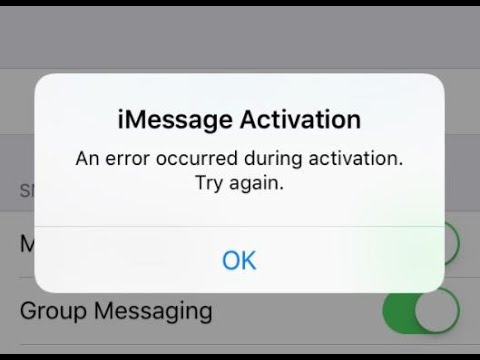 These days many people are facing iMessage an error occurred during activation because of new iOS update, such as iOS 14 and iPadOS 14. So in this article, we will help you to fix error occurred during activation iMessage, it is no more a big deal now, even a kindergarten student can easily get out from this issue. Simply read the below content and solve your problem.
Note: iMessage activation an error occurred during activation is not a hardware problem, it is a software problem because of latest updates.
11 Fixes to Fix iMessage Activation Error (Step by Step)
Fix 1. Make Sure Airplane Mode Isn't Turned On
In case, if Airplane Mode is ON, then you cannot do iMessage Activation. Simply Open Settings and make sure the Airplane Mode is OFF. Try logging ON and OFF, doing this can fix the issue.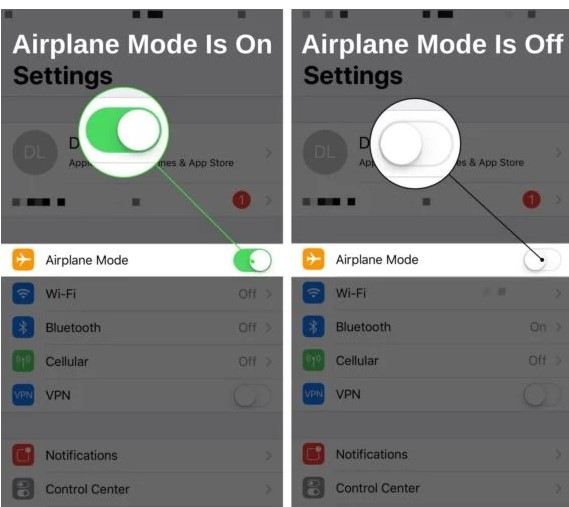 Fix 2. Check Your Connection to Wi-Fi & Cellular Data
If your phone is connected to Wi-Fi or Cellular Data then you can do iMessage Activation. Open Settings and click Wi-Fi to check whether your phone is connected or not. If it's connected then try toggling it OFF and then ON back. Do it same with Cellular Data, Go to settings and Tap Cellular and turn it ON.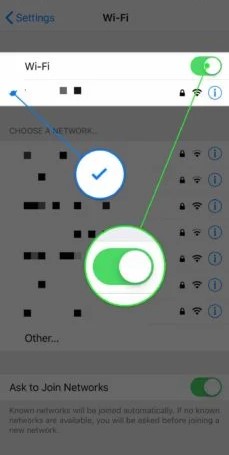 Fix 3. Set Your iPhone to The Correct Time Zone
If time zone is wrong then you cannot do iMessage Activation.
Step 1: Open Settings.
Step 2: Navigate to General -> Date & Time.
Step 3: Now Turn ON Set Automatically.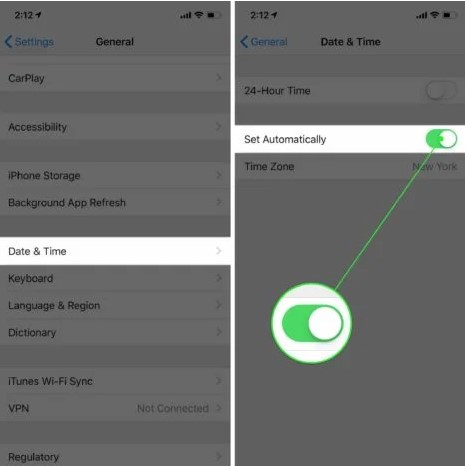 Fix 4. Remove Restrictions on iMessage
Step 1: Sign in to your Account.
Step 2: On the Right Side you can see More.
Step 3: Now navigate to Settings.
Step 4: At the end, go to Restriction Mode, simply turn it OFF to remove restriction.
Fix 5. Turn iMessage Off and Back On
If you want to fix glitch of iMessage activation error then try Toggling iMessage off and ON.
Step 1: Open Settings and navigate to Messages.
Step 2: Try toggling OFF and ON the switch, if it's green then it is ON.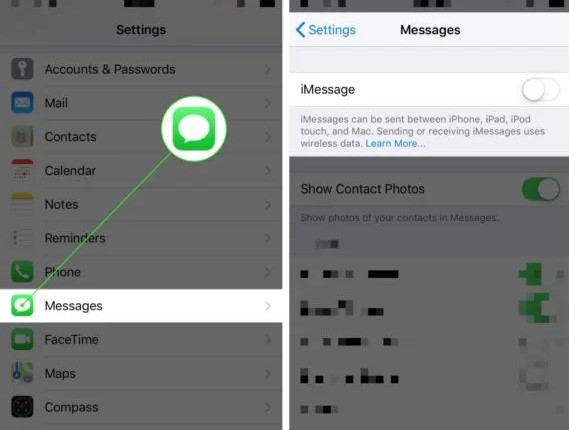 Fix 6. Sign out and Sign Back in iMessage Account
Step 1: Open Settings.
Step 2: Click Messages.
Step 3: Click Send & Receive.
Step 4: Click your Apple ID at the top.
Step 5: At the end, Click Sign Out.
In order to sign in, you have to follow below steps.
Step 1: Click Use your Apple ID for iMessage.
Step 2: Enter your Apple ID & Apple ID Password.
Step 3: At the end, Click Sign In.
Fix 7. Check for A Carrier Settings Update
Sometimes, to improve phones ability, Apple mostly release carrier settings updates. So it is necessary to update these.
Step 1: Open Settings
Step 2: Navigate to General -> About
Step 3: Within seconds, a pop-up message will appear on the screen if an update is available. Simply click Update.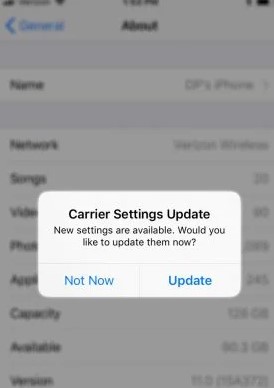 Fix 8. Update iOS Version on Your iPhone
Apple have introduced new features in the latest iOS so updating your iPhone can fix these activation issues because these features are especially made to fix such error. Open settings and navigate to General -> Software Update. If update is available then press Download and Install.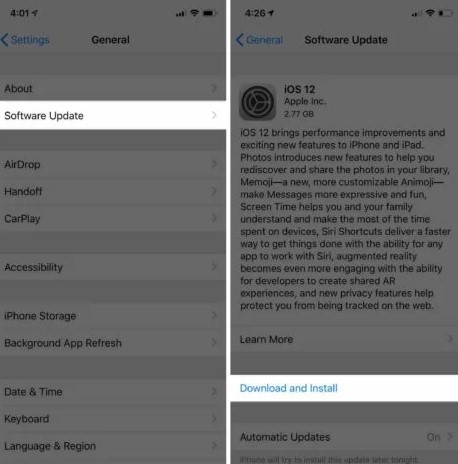 Fix 9. Sign Out Of Your Apple ID
Sometimes Signing Out Apple ID can fix iMessage activation issue.
Step 1: Open Settings and click Your Name.
Step 2: Now Scroll Down and click Sign Out.
Important: Before logging out you have to type your Apple ID password. Again navigate to Sign in button in order to Log in back.
Fix 10. Reset Network Settings
Step 1: Open Setting and navigate to General -> Reset -> Reset Network Settings.
Step 2: Press Reset Network Settings by entering iPhone Password. Soon your iPhone will be turn OFF, reset and turn ON again.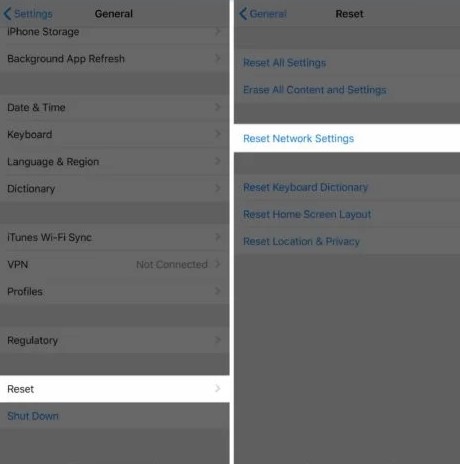 Fix 11. Contact Apple & Your Wireless Carrier
If all above methods are still not resolving your problem then you have to contact Apple or Wireless Carrier. You can set up a call or can do a live chat by Visiting Apple's support website. If the issue is still same then contact Wireless Carrier.
FAQ: People Also Ask About Activation Error
Q1. What iMessage activation error notifications might you get?
We are going to list down few errors notification you might see.
Waiting for activation
Activation unsuccessful
An error occurred during activation
Could not sign in, please check your network connection
Unable to contact the iMessage server. Try again.
Q2. When are you likely to encounter an iMessage activation error?
If you are trying to activate the iMessage feature on your phone then you can get an iMessage Activation Error.
Q3. Why does my iPhone say an error occurred during activation?
The most common reason of getting such error is when you're either setting up a new iPhone or you might be having a switched phone numbers or carriers.
Q4. How to fix iMessage activation error on Mac?
Restart your Mac.
Software is up to date.
Device must be connected to internet.
Make sure the date and time is set correctly.
Bonus Tips: How to Remove Activation Lock on iPhone
If you are unable to activate your iOS device because of forgetting Apple ID or Passcode then there is no need to be worry. PassFab Activation Unlocker will get you out from this problem just with one click.
Why Choose PassFab Activation Unlocker?
Its steps are very easy and interface is very user friendly.
It works with 100% efficiency and better than other alternatives in the market because of its reliability.
100% free of viruses and trustworthy.
This tool is one of the most reviewed tool right now with 90% positive feedbacks.
Guide to Use PassFab Activation Unlocker
Step 1: Download and launch: PassFab Activation Unlocker. Click Start button.
Step 2: Now you have to read the agreement and choose Next to proceed the process.
Step 3: Now you have to connect your iDevice via USB cable. After connect, tool will start downloading jailbreak for you. Then you can choose Start Jailbreak.
Step 6: When you have done with jailbreak, Choose Start Remove.
Finally, activation lock has been removed successfully. At the end choose Done.
Final Words
This short conclusion of this article is that we have shared amazing ways to fix an error occurred during activation iMessage Mac. All above mentioned ways are pretty much easy, try from the start one, you will never regret trying it. Secondly, we have also shared a bonus tip for all those who are wandering for extra ordinary tool to remove activation lock. Yes it's not a big deal now, with PassFab Activation Unlocker, you can easily remove activation lock on iPhone.