"I was using an iPhone with provided sim card, but I have lost it and was using iPhone without sim card. When I updated iOS to 11, the phone is asking for activation which needs a valid sim card. I was in carrier's support center, they told me these phones aren't blocking anymore. However, It is not accepting any sim card. I have tried all operators in my area. None of them is working. What can I do with it? Should I forget about this phone?!" From An iPhone User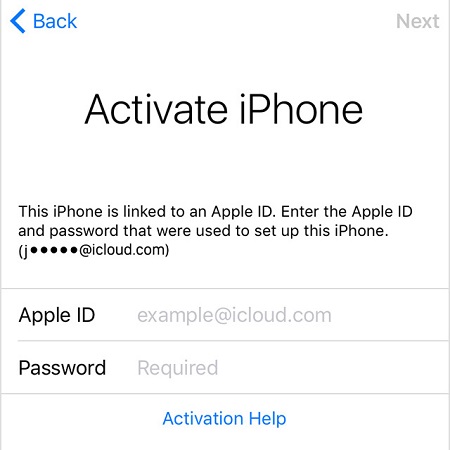 Are you having the same trouble trying to activate your iPhone but you have lost your original SIM card? We are writing this article to tell you how to activate iPhone without SIM card.
Solution 1. How to Activate iPhone without SIM Card on iTunes
iTunes has been a powerful tool for iOS devices as it helps resolve various iPhone problems. Whenever people run into iOS issues, the first tool they seek for is iTunes. So you can activate iPhone without SIM card on iTunes. Ensure to download the latest version of iTunes in your Windows PC or Mac.
Step 1: Connect your iPhone to your computer or Mac that has iTunes installed. And then launch iTunes.
Step 2: If your iPhone is not locked to a carrier, iTunes will pop up what you need to do and the details to fill in. However, if you see something like "There is no SIM card installed in the iPhone you are attempting to activate" from iTunes, this means that your iPhone is locked to a carrier, and this method may not work for you, and just move to the next method.
Step 3: Once detected by iTunes, click Set up as new iPhone, and then click Continue.
Step 4: On the Sync with iTunes screen, click Get Started and Sync.
Step 5: Wait for the process to complete. After that, disconnect your iPhone and continue finishing the process on your iPhone.
Solution 2. Activate Your iPhone without SIM Card using R-SIM/X-SIM
R-SIM or X-SIM are used to unlock iPhone that has been locked to a carrier or network so that you can use a network that isn't the locked one. To activate iPhone without SIM card using R-SIM or X-SIM:
Step 1: insert the R-SIM or X-SIM card into your iPhone through the SIM tray.
Step 2: You will see the network providers show up on your screen. Choose the network you want and then go on. Note that if your carrier is not in the list, tap Input IMSI.
Step 3: You will be asked to enter the 7-digit code, enter it and continue.
Step 4: Select your iPhone model, and choose an unlocking model.
Step 5: Tap Accept and then wait for your iPhone to reboot.
This will activate your iPhone successfully.
Solution 3. Activate Your iPhone without SIM Card and without Connecting to iTunes Using Emergency Call
This is a trick played by many iPhone users who want to activate iPhone without SIM card.
Note: Since this is only a trick, and it doesn't really make the call through. You should perform it carefully.
Step 1: Press the home button of your iPhone to get into the home screen, which allows you to make an emergency call.
Step 2: Tap Emergency and dial an emergency number.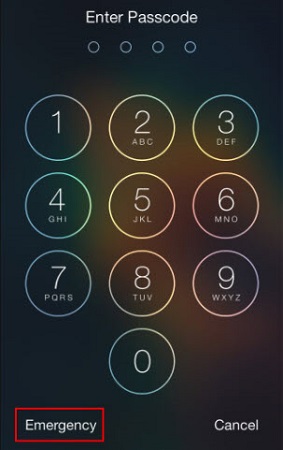 Step 3: Once dialed, press the power on/off button to prevent it from calling through.
Step 4: Eventually cancel the call and your iPhone will be activated.
Note: Since this is sort of a bug and it may be fixed already. So you will find it not working sometimes.
Solution 4. Activate Your iPhone without SIM Card by Jailbreaking It
As we all know, jailbreaking an iPhone will help get rid of all the restrictions by the operating system. If you fail to activate your iPhone without SIM card, you can try jailbreak it.
Note: Jailbreaking iPhone will remove all the data and saved settings in your device.
Usually, jailbreaking iPhone will need the help of a third-party software. There are well-known jailbreaking programs like Absinthe,Redsn0w, and P0sixspwn, specially when you are wondering how to activate iPhone 5 or iPhone 4 without SIM card.
If you are confident with your tech skills, then you can search on Google and follow the tutorial steps by the software to jailbreak. If you are a tech newbie, we would suggest you head to the professional tech store or repair store, in case something bad happens to your device.
You can also follow the steps in this article to step by step jailbreak your iPhone: How to Jailbreak iOS Device on Windows System
Solution 5. Bypass iPhone Activation without SIM Card via PassFab Activation Unlocker
Another solution to activate iPhone without SIM card, is to bypass the activation screen via PassFab Activation Unlocker. It is a great tool to remove activation lock on iPhone, iPad, and iPod Touch. It is a 100% safe tool that works efficiently and stably. With this software, you will be able to activate iPhone without SIM card or Apple ID password.
To activate iPhone without SIM card using PassFab Activation Unlocker:
1. Download and install PassFab Activation Unlocker from the official website (available for Win & Mac).
2. Launch the program, and click Start.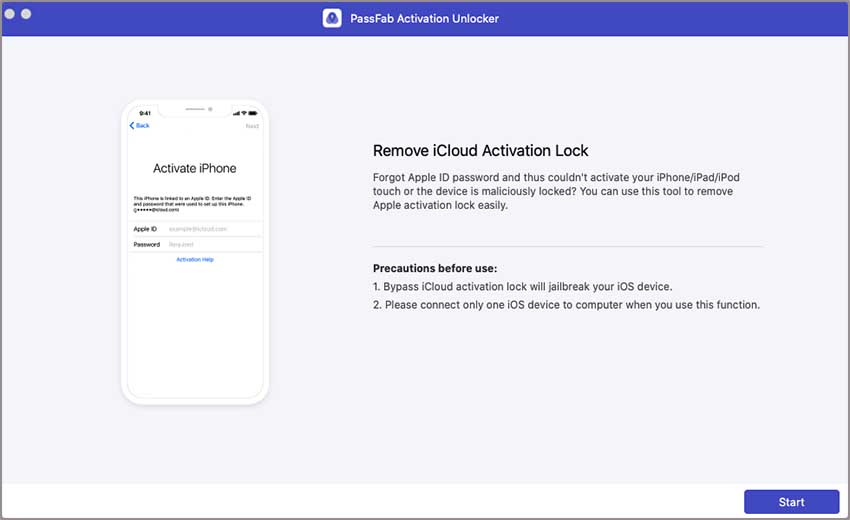 3. Read the agreement carefully and click Next.
4. Then connect your iPhone that is giving you the activation error to your computer, and the program will automatically detect your iPhone and download the jailbreak tool.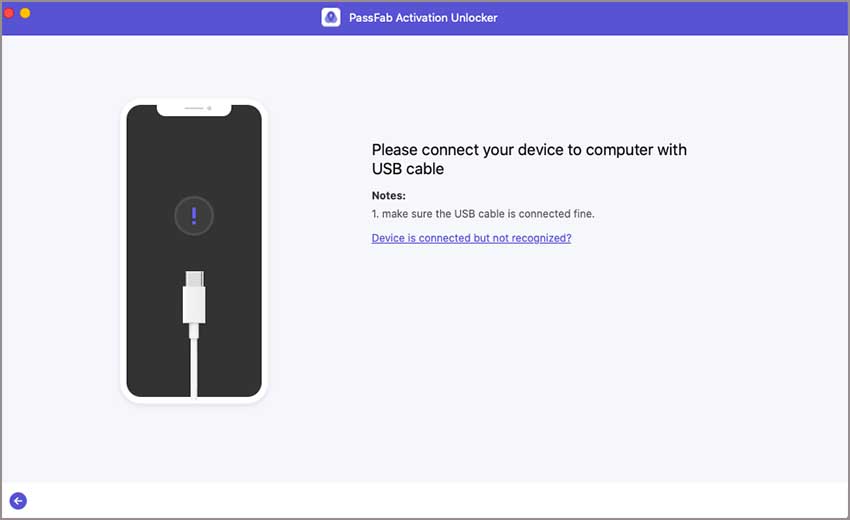 5. After downloading the jailbreak tool, click Start Jailbreak.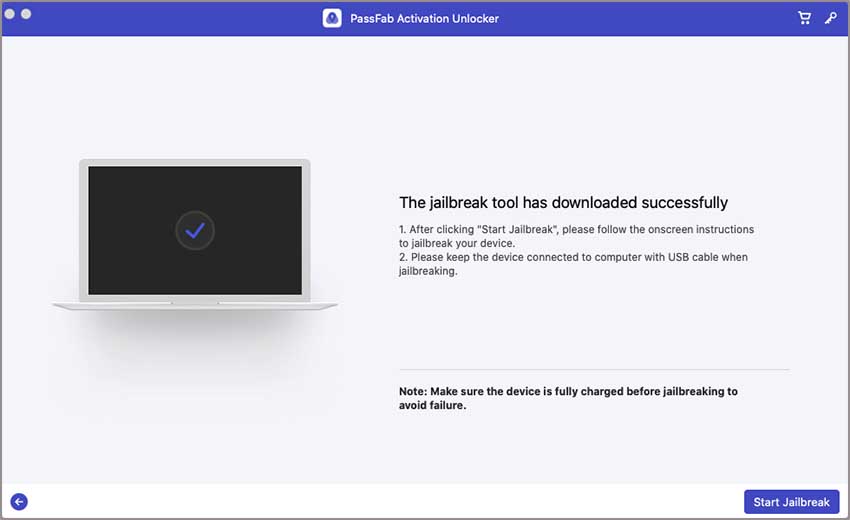 6. Follow the on-screen instructions to jailbreak your iPhone.
7. After that, click Start Remove, and PassFab Activation Unlocker will remove the iCloud activation lock for your device.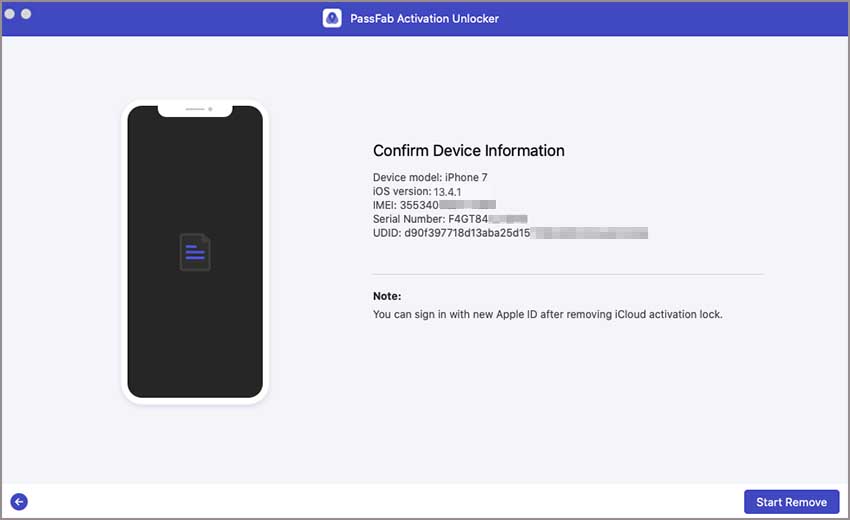 8. Click Done and you are good to go.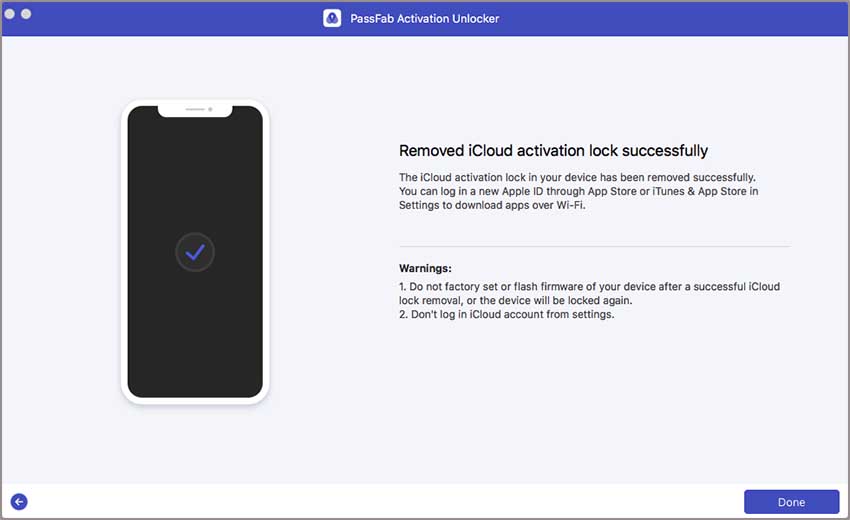 Now you can check your iPhone and see if it has been activated.
Solution 6. Activate Your iPhone using Someone Else's SIM Card
The last possible solution to activate your iPhone, is to borrow a SIM card from someone else, only if he/she would like to trust and help. If your iPhone is locked to a particular carrier or network, ensure to borrow the SIM card that is from the same carrier or network.
In addition, there are services that offer cheap SIM card deal on the internet. You can Google it and pick up the service that is reliable and affordable.
Final Words
To draw a conclusion, this article has summarized 6 effective solutions if you are curious about how to activate iPhone without SIM card. You are free to pick up a solution that works the best for you. Meanwhile, the easiest and fastest way to activate iPhone is to do it with the help of PassFab Activation Unlocker. - the best way to bypass iPhone activation problems.