Once an iPhone user, always an iPhone user. The moment you lay your hands on one of these beauties of Apple technology, you'll know that there's just something about iPhones that stands out. Maybe it's the user-friendly interface or even the whole range of value-added services that Apple never fails to provide.
Either way, the bottom line is that "iPhones are cool," especially the upcoming iPhone series, with its brand new elegant design and enhanced features running iOS 14. The question in everyone's mind is, "When is the next iPhone 12 coming out" or "Whether should I wait for iPhone 12 or not." This article has ALL the answers to your questions about the new iPhone 12 leaks. Here, I'm going to take you through all of the new features and enhancements that Apple brings with its latest hit product.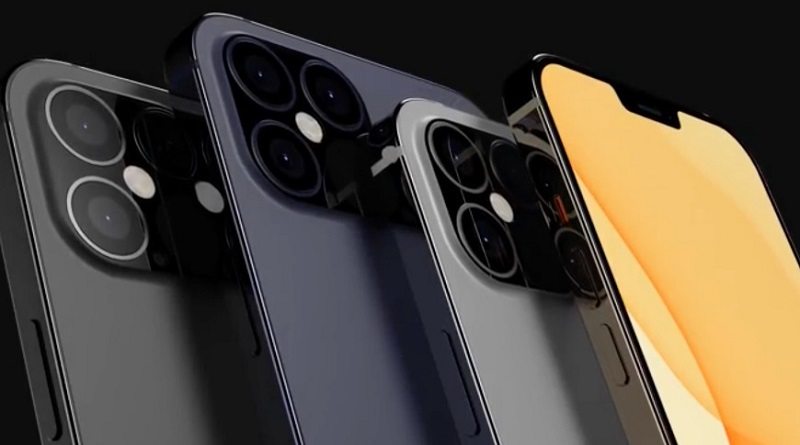 from Apple insider
When does the iPhone 12 Come Out?
I think the first question in anyone's mind is when does the iPhone 12 comes out. Apple always makes a top-notch mark in the market with every release of their new product. For iPhone 12, the expected release date is estimated to be around September 2020. Let's take a look at the releases dates of previous iPhone models, and you'll notice that almost all of them were released in the second week of the month or on a "Tuesday." Now, the reason why that happens is a long debate of technical market research that, frankly, I am not going to bore you with it.
However, officially speaking, Apple announced the release date for the new iPhone 12 in September 2020. Following the past trends of release dates, do keep this in mind that considering the current coronavirus pandemic, this year had been quite rough for major business companies. Even giants like Apple needed to make big cuts to their budgets to make ends meet. So it's fair to say that the release date of the new iPhone series can be extended.
How Much Would the iPhone 12 Cost?
Now, let's move on to the critical part of this story. How much would the new iPhone 12 cost? This is probably the question most of you are just dying to know. To help you with this dilemma, I've compiled a table that includes the possible prices of all the products in the latest series to come.
| Model/Storage | 128 GB | 256 GB | 512 GB |
| --- | --- | --- | --- |
| iPhone 12 | $649 | $749 | |
| iPhone 12 Max | $749 | $849 | |
| iPhone 12 Pro | $999 | $1,099 | $1,299 |
| iPhone 12 Pro Max | $1,099 | $1,199 | $1,399 |
Just a little FYI, these are basically tentative prices, and the final prices may differ according to the markert, your region and taxes.
What's New about the iPhone 12?
Is there going to be an iPhone 12? With the start of a new decade, Apple has decided to bring us the new iPhone 12 that comes with a 120Hz Promotion Display, a 3x rear camera zoom, and an enhanced Face ID. Not so impressed? Well, wait till you hear more. One of the most noticeable changes in the new iPhone series is their reduced sizes. The screen size would differ in different products of the new iPhone series; however, their size range would remain between 6.1 inches – 6.7 inches. The most prominent feature in this series is their innovative physical design change. Instead of soft edges, Apple has decided to shift towards modern hard-edged design. Sort of reminds you of the iPhone 5, doesn't it?
iPhone 12 Design: What Will iPhone 12 Look Like?
Contrary to popular beliefs, looks do matter. That's is exactly why the design for the new iPhone lies somewhere between elegant and modern. Apple wants to renovate its previous models and bring a flavor of nostalgia in the latest design. The design of the new iPhone will have a resembles to the iPhone 5 in terms of the hard edges but with more advanced and innovative technology. To add a touch of elegancy, a narrow strip of metal is wrapped around the borders for a sleek finish.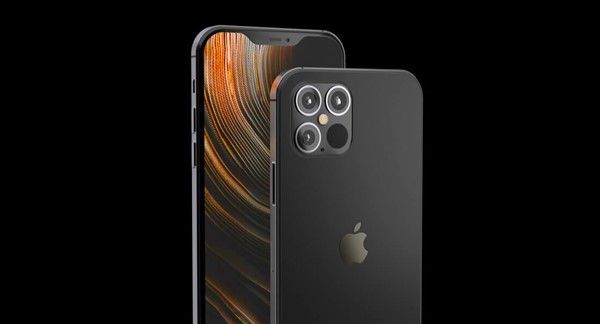 from SOMAG News
iPhone 12 Display: OLED Display or LCD Display?
Similar to the previous models, the iPhone 12 series features an Organic Light Emitting Diode (OLED) display. Apple is seeking to continue the OLED displays as a future norm for the upcoming iPhones as well.
iPhone 12 Camera: Will iPhone 12 Have 4 Cameras?
Even the thought brings shivers, right? If you're a phone photographer, the new iPhone 12 is the ideal phone for you. The iPhone 12 and iPhone 12 Max features a dual camera with an astounding 12 megapixels shot. While the Pro and Pro Max version both feature a "triple" camera laser focus with an addition of one LiDAR lens. The LiDAR lens provides you excellent light detection and ranging for the best photography results.
So, iPhone 12 is like to have 3 camera lenses along with a LiDAR lens.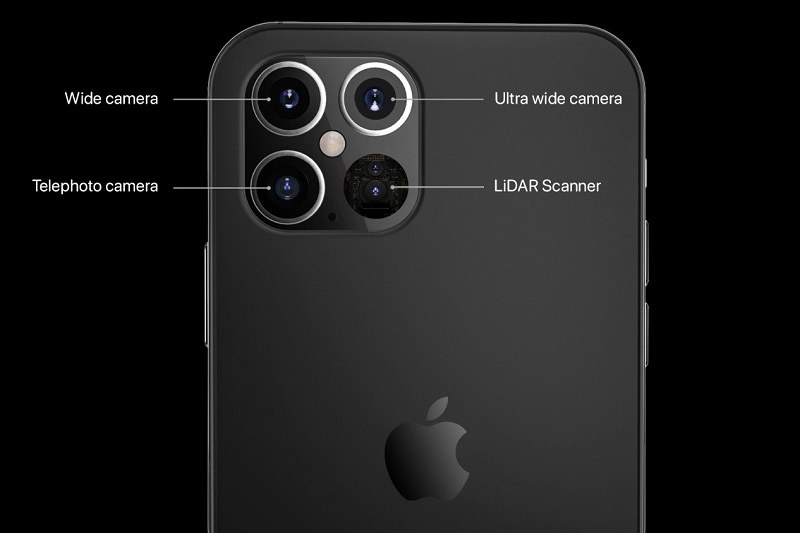 from Phone Arena
Will iPhone 12 Support 5G?
5G is the new future in mobile technology. Apple never fails to disappoint us with their promise for innovation and technology. And that is why the new iPhone series comes with 5G support. So, if you're looking for a timeless smartphone, perhaps iPhone 12 is the one. In fact, Apple's Analyst, Ming-Chi Kuo said that Apple would be launching 4 new iPhones with 5G enables in 2020.
If 5G is the future, why didn't they do it earlier? Well, the answer is actually pretty simple. Apple has an ideology that it always perfects its existing features before jumping onto the next one. And that is exactly why Apple didn't introduce 5G in their previous model in 2019. Also, Apple let some of its competitors go first with 5G to study the potential problems their customers might face and fix them beforehand. A pretty smart move, don't you think?
Should I Wait iPhone 12?
In my opinion, you should buy iPhone 12 if you don't care about the money and size. 5G is the future. With iPhone 12, you may enjoy the 3D Time-of-Flight rear camera, delayed ship date, refreshed Face ID, new A14 processor and more. Let's keep calm and wait for iPhone 12 release in this fall.
As an Apple lover myself, I'm counting minutes until they release their new iPhone 12 series. Not only would it come with new and improved features like OLED display, 120Hz Promotion Display, and 3x rear camera zoom, but also a new and elegant design. The way Apple captures the modern demands of elegant designs and fits them according to the customer's needs is truly impeccable. For a broke iPhone geek like me, buying a first-hand edition of the new iPhone will always remain a dream. But that doesn't mean I can't get my hands on a second hand model.
Summary
In this article, you have learned about iPhone 12 leaks: prices, specs, release date, designs and more. By the way, if you want to restore backup from old iPhone to new iPhone 12 and there is a backup password you forgot, unlocking iPhone backup password won't be an issue either with PassFab iPhone Backup Unlocker . If you're aiming to buy a secondhand model yourself, forget about unlocking issues and focus more on your new iPhone.