Hi guys, I got a weird popup recently on my iPhone and I want to know if this happened to anyone and if this is normal. The popup stated Passcode Requirement: You must change your iPhone unlock passcode within 60 minutes.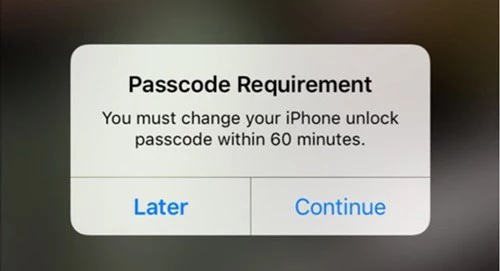 This issue has been reported recently by whole lot of users. They can tap the "Later" button on the pop-up and it's gone. However, it appears again after a while. Unarguably, the gadgets are not free from glitches and bugs. If you are also experiencing the same issue, especially after updating your iPhone to iOS 14, then this is the platform where you get the right solution to this problem. We know how irritating the passcode requirement iPhone pop up can be. Apple has added the passcode requirement facility into its iPhone for keeping the data of users secure. Let move further without any ado and explore more.
Part 1: The Common Reasons Why iPhone Passcode Requirement Change Popup
There are four common reasons behind the passcode requirement iPhone pop up. These are listed below.
Simple Passcode:

Setting a simple passcode is one of the most common reasons for the iPhone password change requirement. A hacker can target this quickly, so you need to keep the passcode complex.

4-Digit Passcode:

If you have set a passcode of 4-digits before then it is time to change it. Apple has increased the passcode digit minimum limit to 6.

Configuration Profile:

The installation of a configuration profile on your device can be a significant reason behind the iPhone password change requirement. You can check this by opening "Settings" > "General" > "Profiles and Device Management".

MDM Enrollment:

MDM refers to Mobile Device Management. This security feature prevents data leakage from business iPhones. When you are enrolled, then it is obvious to get iPhone password requirement.
Part 2: How to Fix iPhone Passcode Requirement Change Problem
The two most straightforward methods to solve the iPhone password requirement are given as follows:
1. Hange Unlock Passcode as Prompted
Changing the Unlock Passcode stop the pop up to come repeatedly on your screen. Learn how you can set a new passcode.
Step 1: When the passcode requirement iPhone pop up, hit on "Continue".
Step 2: Now, type your old passcode in the given space. After this, tap "Continue" again to move to further step.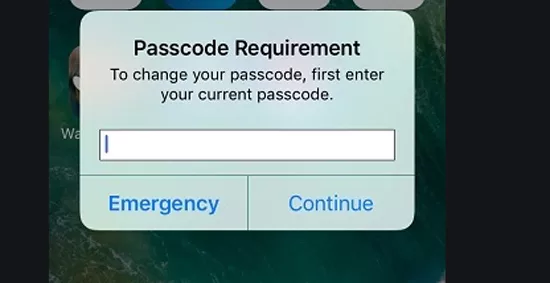 Step 3: As a new pop-up appears along with asking a new passcode, follow the instructions to set a new password. Again, press "Continue" to set the new password.
2. Clear Safari Browsing History
Did the above step work for you? If it did not, then you can try to clear your browsing history in the Safari browser. This may sound unusual to you but the fact is clearing safari browsing history is another solution to tackle passcode requirement.
Step 1: Run the "Settings" application on your iPhone.
Step 2: Find the "Safari" browser and tap on it for more options.
Step 3: Tap on "Clear History and Website Data" which remove all the stored cache and cookies. This helps you in remove passcode requirement iPhone pop up.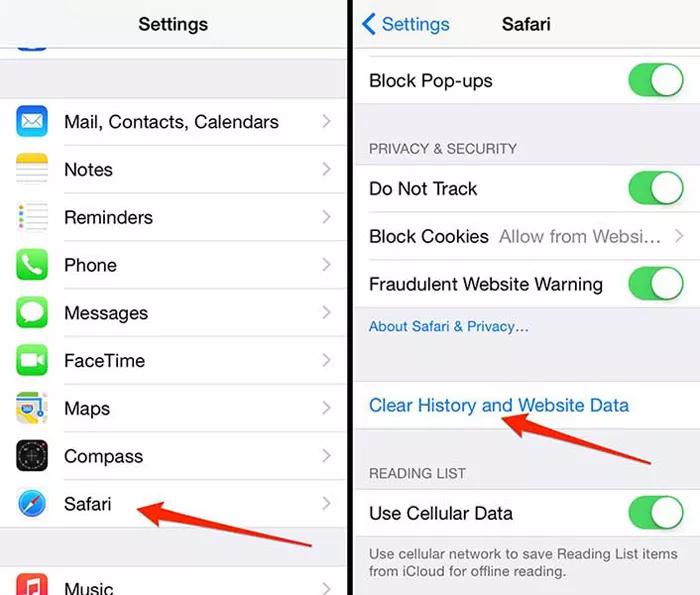 Extra Tips: How to Unlock Forgotten iPhone Passcode In A Minute
Do not get panic if you have forgotten your iPhone passcode. PassFab iPhone unlocker assists you in bypassing the iPhone passcode requirement 2018. Even when you have an iPhone with a broken screen, this lets you remove the Apple ID without using the password. It offers all in one solution for forgotten passcode and disabled Apple ID. There is no need for using iTunes or iCloud for getting access to the passcode. Just download it to your Mac or Windows PC.
Step 1: After installing the software, launch it, click on "Unlock Lock Screen Passcode" and then continue.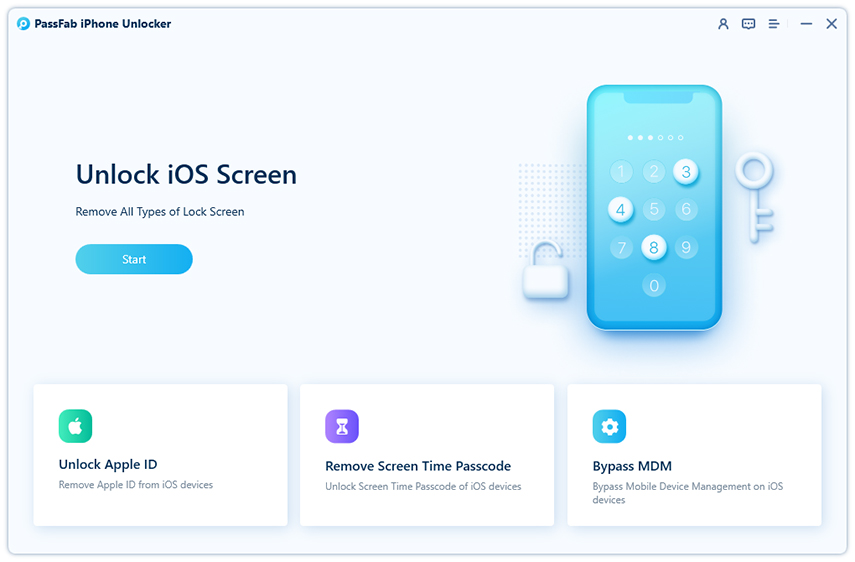 Step 2: Connect your iPhone or iPad to the PC and click on the "Start" button.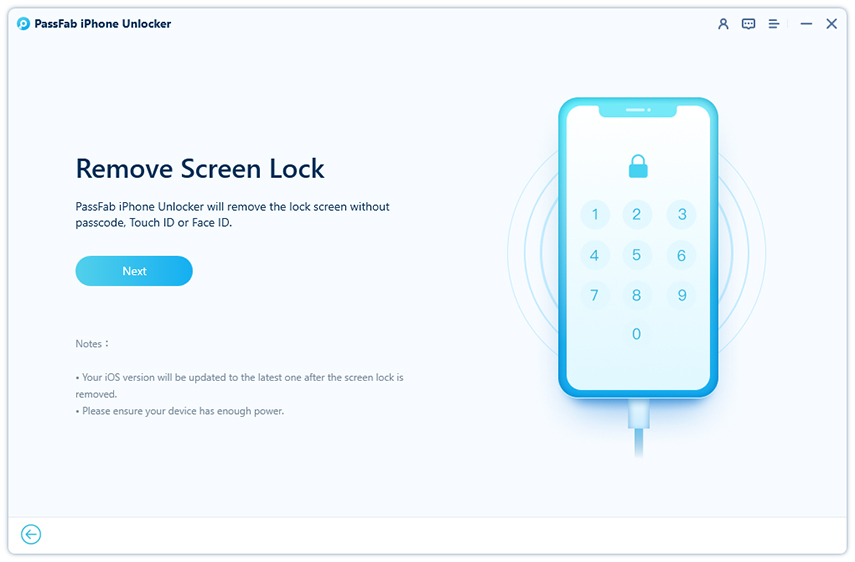 Step 3: Download the firmware package by selecting the file save path. Click "Download" now after selecting a save path.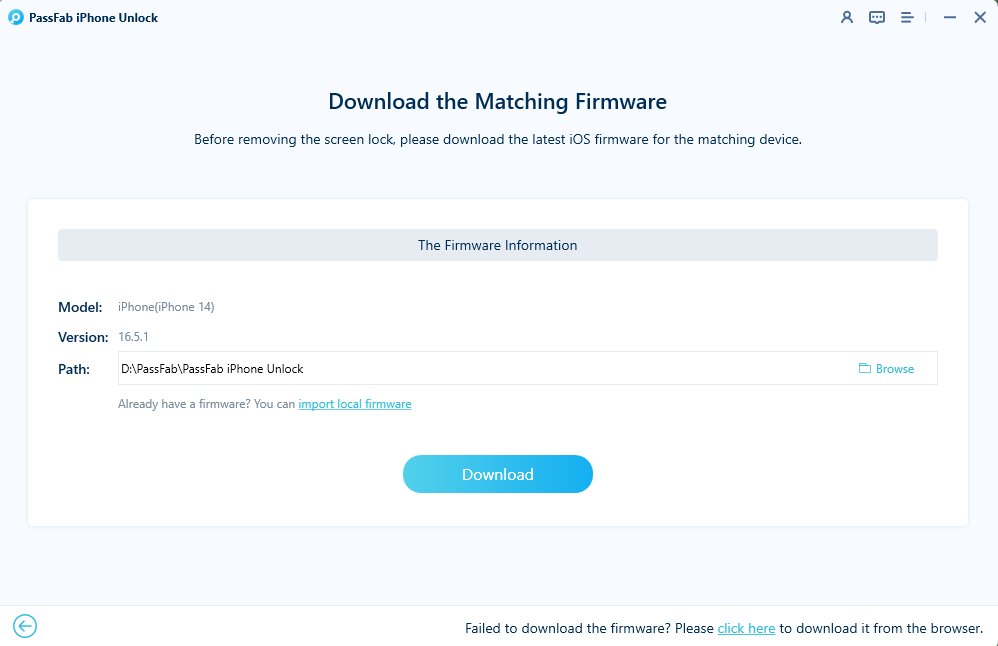 Step 4: Now, click on "Start Unlock" button. This initiates the passcode removal process. After the process completes, you can open the iPhone without a passcode. Now, you can effortlessly set a new passcode, create a new Apple ID and do much more.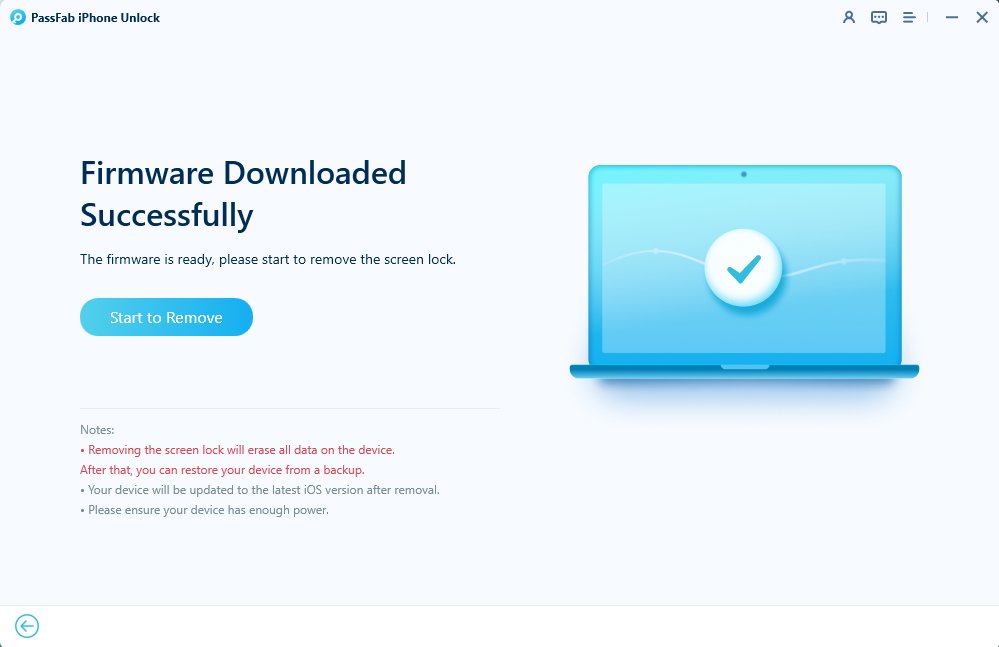 Conclusion
All the possible iPhone passcode requirement 2018 solutions are presented in this article for iPhone users' convenience. You do not have to deal with the same passcode requirement pop-up anymore on your iDevice. Hopefully, this might have helped you, and if yes, then kindly let us know others to help them get rid of this problem by sharing this article. The solutions are quite easy to follow, and even if you forget the passcode, PassFab is available to assist.