The ISO files are most commonly used all over the internet for the distribution of large programs due to the fact that it can contain a variety of files into a single image in a very composed way. So, it was usual for the users to burn those images into a disk in order to use them. But burning those files onto a disk is not quite for most users. They find it difficult but the task becomes much easier with the help of an ISO burner. These are a sort of programs that are designed just to burn ISO files, in a very convenient way.
Among numerous ISO image burner programs available on the internet, this article contains the details of a few. The list is compiled by us, after trying and testing we found these programs to be effective and secure enough to be used by an average user. Here's our list of top 12 best and free ISO burners:
Top 1. PassFab for ISO - Best ISO Burner
Our top pick for a Windows ISO burner is PassFab for ISO. This is a great shareware that lets you burn ISO files onto a disk or even on USB Flash drive. The first thing you will notice about the software is that it is very easy to use. The interface is very simple and effective.
So, let's make a step-by-step discussion:
Step 1: First, you need to download and install PassFab for ISO on your computer.
Step 2: Then, launch the program. You will have to choose between "Download System ISO" or "Import Local ISO". Let's choose "Import Local ISO" for the time being.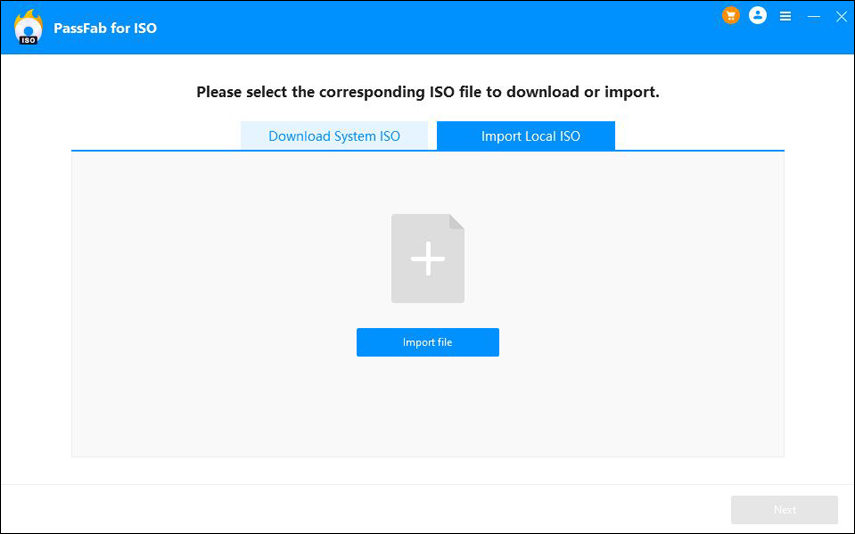 Step 3: Now, connect a USB drive to the computer and click "Burn" on the program interface.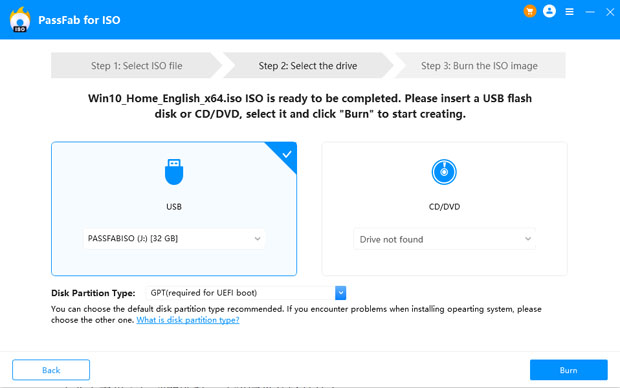 Step 4: The program will prompt that the USB drive will be formatted and all the data inside will be erased. Click "Yes" to proceed and the program will start the process.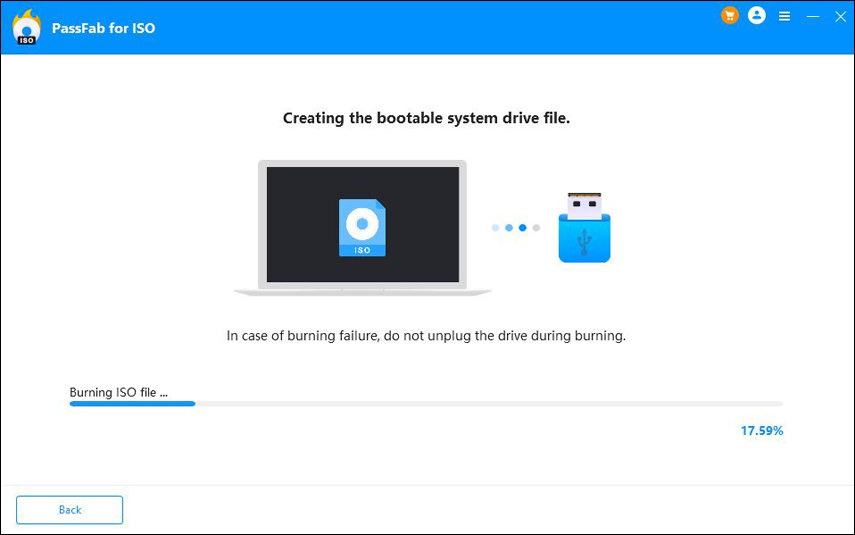 Step 5: The progression of the process will be visible on the software panel, after completing the burn process successfully, you will be notified.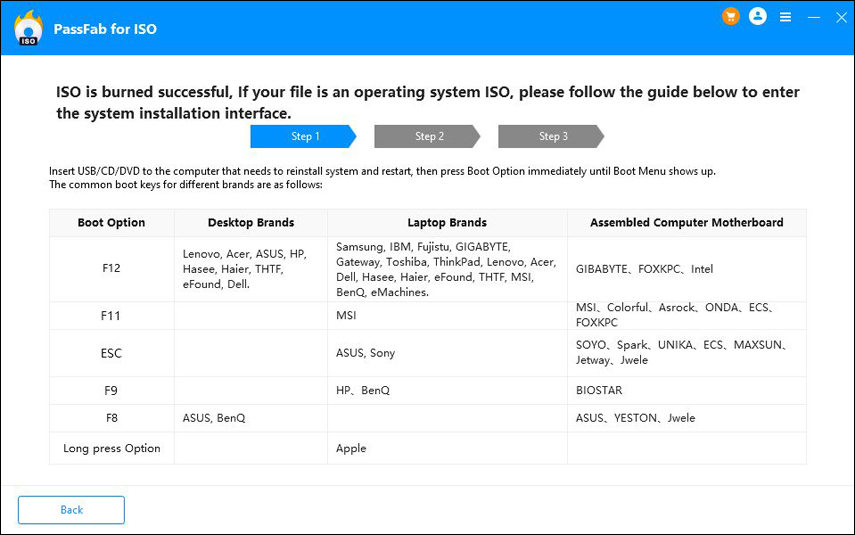 You can also watch this video tutorial about how to burn ISO to USB using PassFab for ISO:
As you can see, PassFab for ISO is an effective program with a straightforward operation. Apart from PassFab for ISO, there are multiple free ISO burner programs available on the internet. We have discussed 11 programs below.
Top 2. Free ISO Burner
The Free ISO Burner is a great software, capable of burning ISO, CD and DVD. The program is very effective and simple. The best part of using this software is that there is no complexity, the program lets the user's burn files using just a few simple steps.

The program is compatible with multiple versions of Windows like XP, 2003, Vista and Windows 7.
Top 3. BurnCDCC
BurnCDCC is a small program designed to burn ISO files on CD and DVDs. You will find more than a couple of options like auto-eject, versification process and the finalizing the disk media. You can also customize the write speed.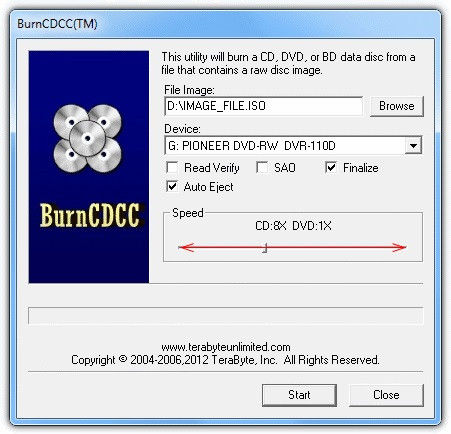 The size of BurnCDCC is not even 100KB but it is quite effective and works with multiple versions of Windows.
Top 4. ImgBurn
ImgBurn is also a great tool for creating ISO and burning them. The tool is capable of writing different variations of image files, which includes ISO, IMG, MDS, BIN, NRG etc.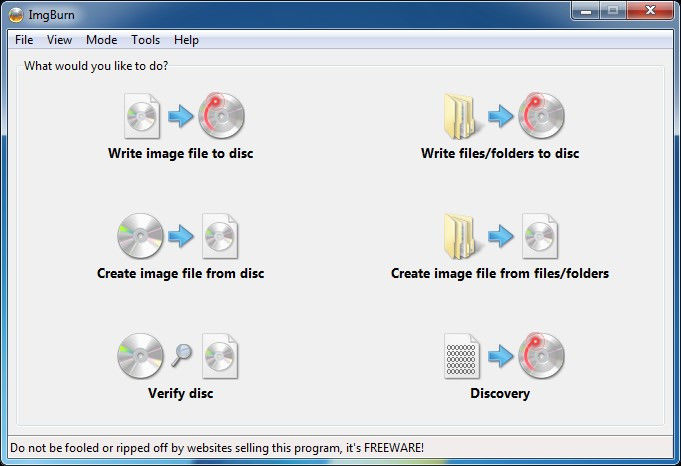 The number of available options is very high, especially on a program that is available for free. The program supports every version of Windows OS; starting from Windows 95 to Windows 8.
Top 5. Active@ ISO Burner
Active@ ISO Burner is a professional software for ISO burning. It is also capable of burning IMG files. The operation is very simple, just drop the file on the program panel and click "Burn".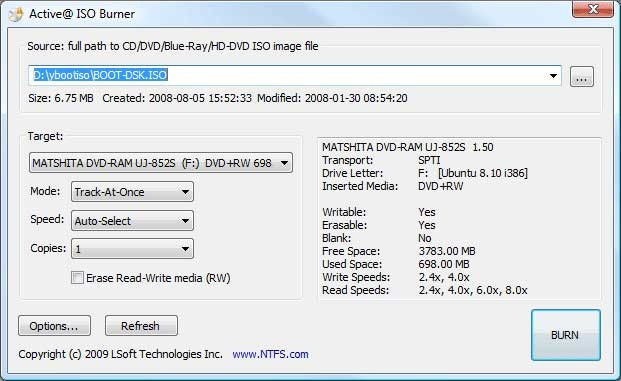 Equipped with numerous options, the pro0gram is actually great, it will eve offer to install SPTD driver, you can allow it but it is not required. The software supports everything from Windows NT to Windows 7.
Top 6. Passcape ISO Burner
Passcape ISO Burner is an effective but portable tool. Equipped with several options like "Create a bootable USB disk" and "Unpack ISO image to disk folder". The software is also equipped with an erase option and the write speed is changeable.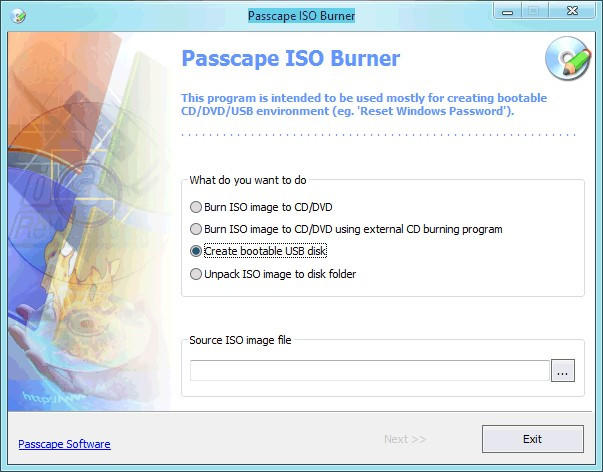 Passcape ISO Burner supports every Windows OS version starting from Windows XP to Windows 7. 
Top 7. ISO Workshop
ISO Workshop can possibly be called a less effective version of ImgBurn. The functions are very similar but at a basic level. The software supports different media, uses drag and drop function to burn images.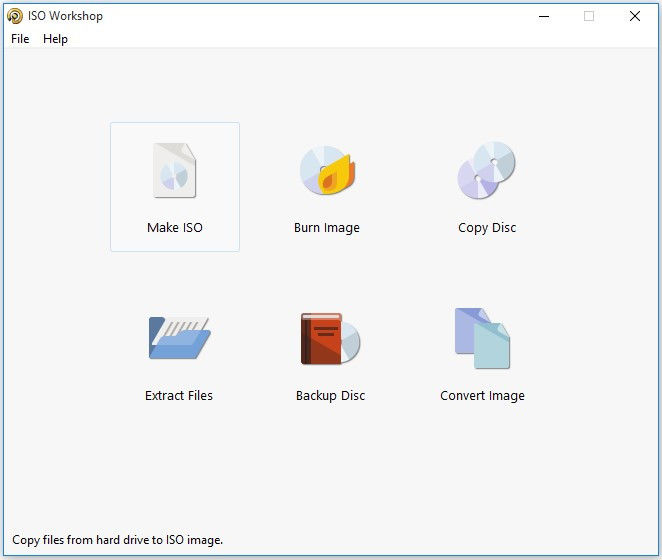 The software also supports BIN image and works on multiple versions of Windows OS, from Windows NT to Windows 8.
Top 8. ISOBurn
ISOBurn is just like BurnCDCC. The operation type and the functionality are very similar but this software is not portable like the previous one. But it is equipped with an erasing property, which is very handy.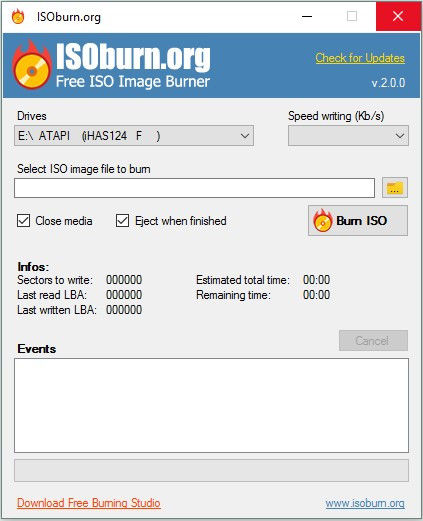 The software verifies the disk before starting the process and it works on Windows XP, Vista and 7.
Top 9. ISO Recorder
ISO Recorder also a nice addition to this list, the software is significantly older than other programs on this list, but it is quite effective. Along with its image burning function, the software is also capable of CD/DVD copy.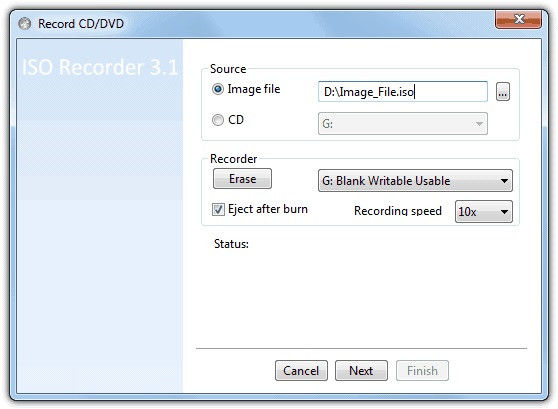 An erase function is available. The software is not capable of burning to create DVD images but other versions of Windows XP, 32-bit and 64-bit Vista and Windows 7 are available.
Top 10. CDBurner XP
CDBurner XP is one of the best ISO burners available for free. The software is equipped with multiple features and it can burn more than one type of disks.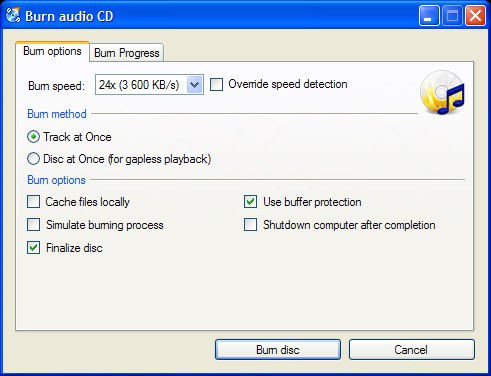 The software interface is great, attractive and simple. Supports multiple languages. A complete guide is available.
Top 11. PowerISO
PowerISO is also an ISO burner available for free. But the software is designed for Mac devices as well as Windows. It is equipped with a variety of features. The use of the program is very simple but the technique is pretty advanced.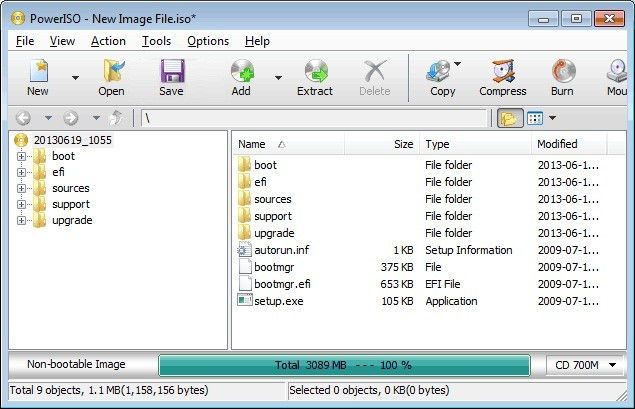 The software supports multiple image versions like BIN, CDI, DAA, NRG etc.
Top 12. All Free ISO Burner
All Free ISO Burner is also a top-class ISO burner software but compared to other programs on this list, this one lacks some of the most advanced features.

This is a very basic tool, effective and provides high-speed ISO burning. It can burn data on any disk.
Final Verdict
Generally, users are not really satisfied with the ISO burners provided by the operating systems worldwide. These built-in programs are effective but they are lacking the standard. So, users look for a good 3rd party ISO burner software and the article provides exactly that. We have discussed and provided the links of our 12 best picks for ISO burner programs. But we did place PassFab for ISO at the top as it the best-equipped program for the users and it is also a bootable ISO burner which could be helpful to some users.