The ISO files can be created very easily but you are required to use a ROM drive in order to access the files inside. The system is called Mounting. But ISO files have become so common that the newer version of Windows OS comes with a built-in program for mounting the ISO files.
But in the older version of the OS, the situation is completely different. So, if you are using an older version of Microsoft Windows or not interested in using the Built-in program, then not to worry. There are several programs available designed for this exclusive task and they are called ISO mounting software.
There are numerous ISO mount program available online for Microsoft Windows XP, Vista, 7, 8 and 10 users. These programs are accessible for free of cost and capable of mounting any sort of ISO files, effectively. So, without further ado; let's have a look at our top 18 picks for best ISO mounter.
If you ever require such assistance you must look for an efficient program capable of completing the said task. We prefer using PassFab for ISO in such scenarios as we found it to be most effective and can be used with ease. So, without wasting any more time. let's look at the procedure to burn an ISO file onto a USB using the software:
Step 1: Simply, download and install PassFab for ISO on any accessible computer and launch it.
Step 2: Choose to "Download System ISO" or "Import Local ISO" form the program interface.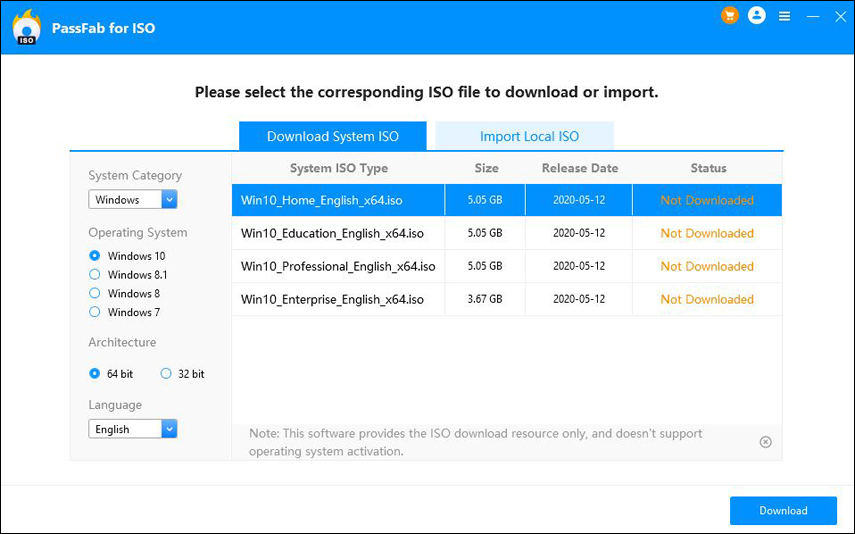 Step 3: Choose USB as your media preference. Now, connect a blank USB drive to the computer and click "Burn" to proceed.
Note: The program will immediately prompt that the drive will be formatted and all your files will be erased. Click "Yes" and the device will be formatted, then the process will begin.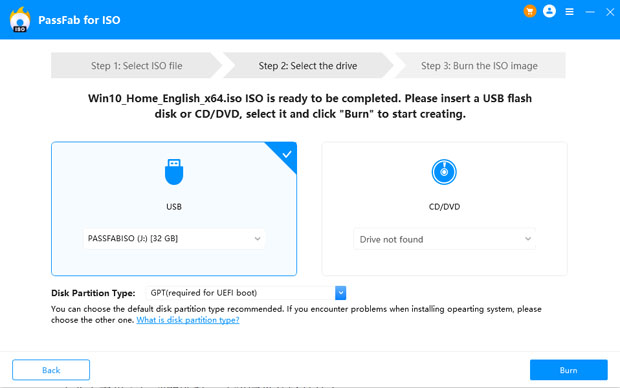 Step 4: Now, just wait a few minutes and the burning will complete.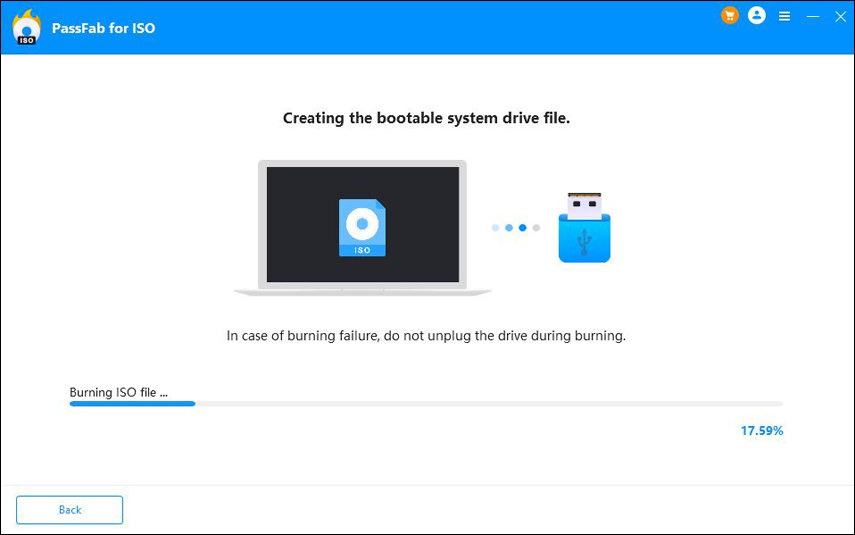 Step 5: You will be notified with an on-screen prompt.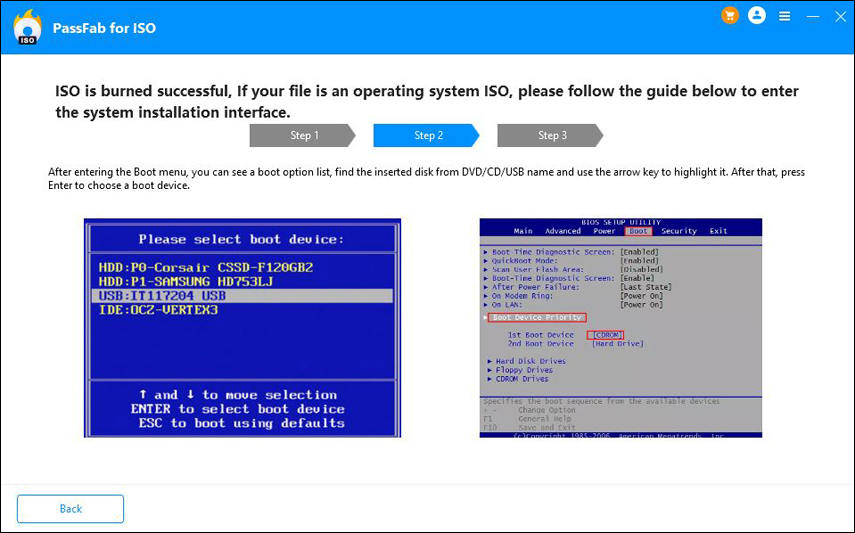 This is the most effective way to burn an ISO image onto a USB.
If you are looking for an Open-Source ISO mounting program, then what you are looking for is WinCDEmu. The software will be integrated into the Windows Explorer after the installation of the software and you will be able to launch simply from the right-click menu. 
The operation is very simple, the ISO file can be mounted with just a simple click. You will also be able to mount various types of ISO files. The list includes CUE, CCD, NRG, MDS/MDF, and IMG files. The program will let you create multiple virtual drives but other than that the features are very limited. But it will cope up with your basic needs.
Download Link: https://wincdemu.sysprogs.org/download/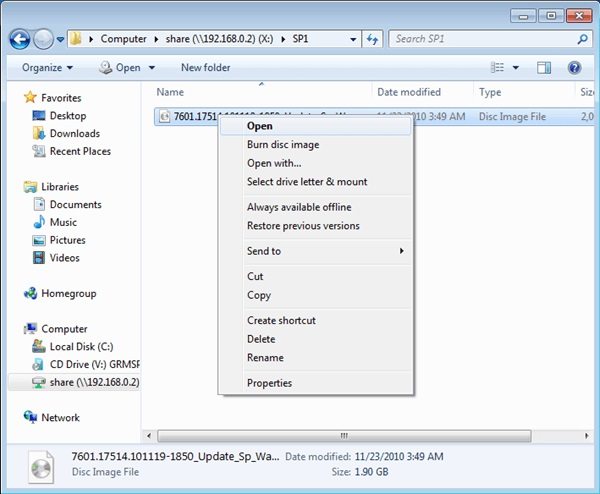 It was 2013 when Microsoft released The Virtual CD-ROM Control Panel. The said program was available on Windows XP, 7 and Vista. The software was designed so that all the Windows users are able to mount an ISO disk image, whenever they want. The program is also useful for disk burning and recovery of backup files.
The latest version of Windows like 8, 8.1 or 10 supports ISO files. So, you will really be using this program on the older version of Microsoft Windows like 7, XP or Vista. The program doesn't have that many advanced features but it is excellent for mounting ISO files. 
Download Link: https://www.microsoft.com/en-in/download/details.aspx?id=38780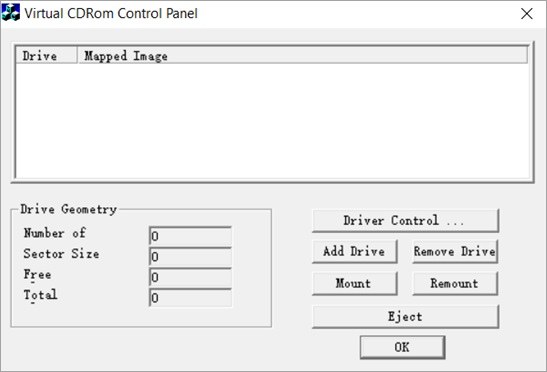 Virtual Clone Drive is an excellent ISO mount tool and the 3rd one on our list. You will be able to create multiple virtual drives and mount image files with it, quite conveniently. The program is available free of cost on its official website.
Mounting the ISO files will be easy for you using the virtual drives created via Virtual CloneDrive. But there is a drawback. The number of the virtual drives you will be able to create is only 8, no more. But for most of the users, 8 virtual drives are enough.
Download Link: https://www.redfox.bz/en/virtual-clonedrive.html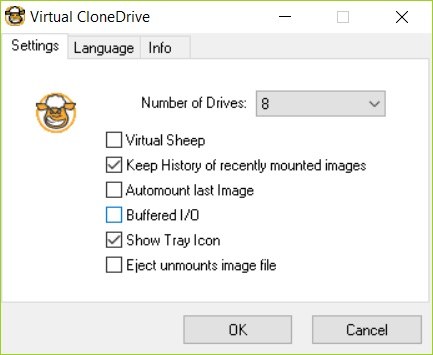 WinCDEmu Free ISO Mounter
You know about WinCDEmu but there is also WinCDEmu Free ISO Mounter. As the name suggests, this is a free ISO mounting software. Similar to the program with the same name in every possible way.
The use is very simple and with a single click, you will be able to any sort of ISO files as well. Also supports both 32 and 64-bit version of Microsoft Windows XP and 7.
Download Link: http://wincdemu.sysprogs.org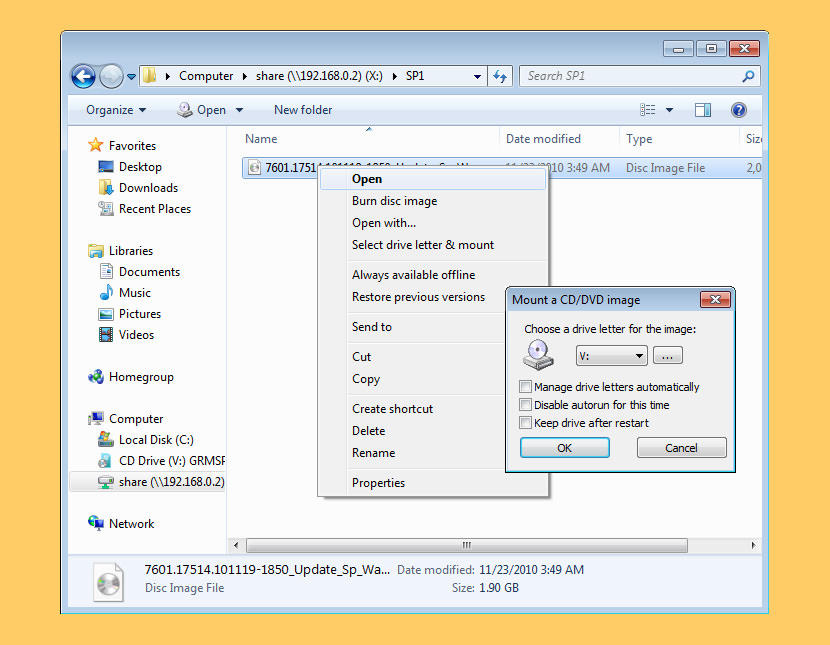 One of the best and popular ISO mounting program is DAEMON Tools Lite. This program was specifically designed for the stated purpose and for many years it has been used to access ISO files by millions of users.
So, DAEMON Tools Lite is one of the best mounting programs available for free but it is designed for home use only. It is also equipped with several advanced features and it supports all the old and newer versions of Microsoft Windows OS.
Download Link: https://www.daemon-tools.cc/products/dtLite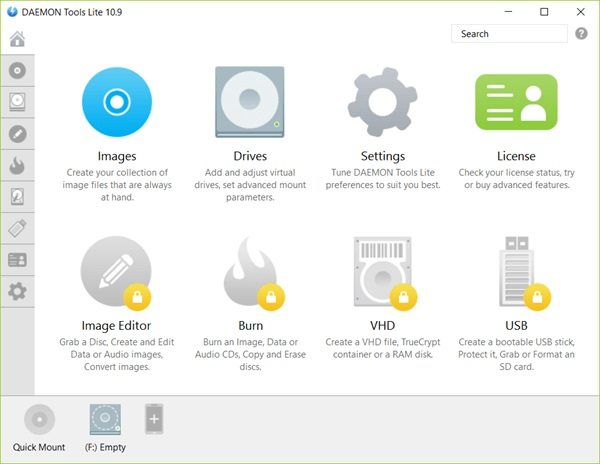 The next tool on this list is called ISODisk. This freeware will make you capable of creating multiple virtual drives, the number can extend up to 20. Other than that, you can also mount an ISO file that you are willing to burn.
The program works automatically, it will immediately access the files inside the ISO. You can also create an ISO file from a CD or a DVD.
Download Link: http://www.isodisk.com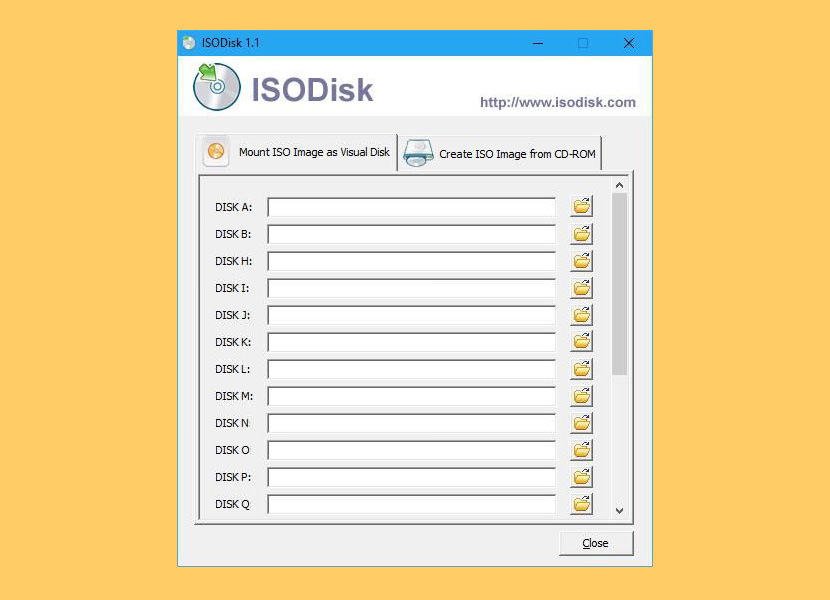 gBurner Virtual Drive is another very powerful mounting tool, it will help you to create multiple CD or DVD drive and also let you manage them. The program is equipped with advanced features and lets you create virtual drives very easily. You will be able to mount ISO files of different formats. Like WIM, VMDK, VHD, and VDI.
Download Link: http://www.gburner.com/index.htm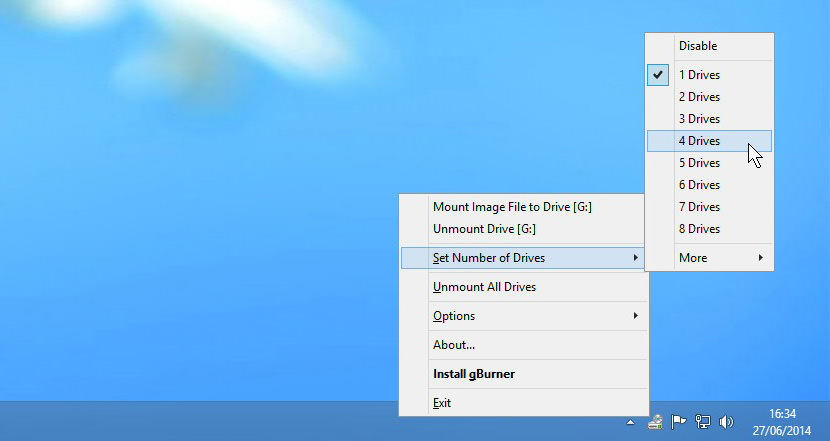 As the name suggests, Free ISO Burner is an ISO mounting service that is available for free. You will be able to burn the image file onto a CD/DVD ROM. You can create CD-R, CD-RW, DVD-R, DVD-RW, DVD+R, DVD+RW, HD DVD, and even Blu ray Disc. The tool is very capable and you are required to go through very simple steps in order to use the program.
Download Link: http://www.freeisoburner.com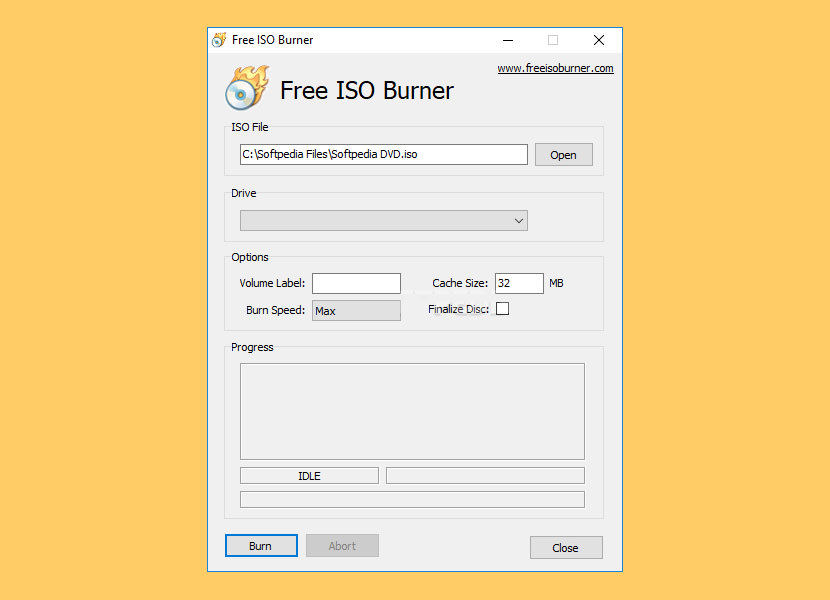 Another ISO managing program for your PC is called ISO Workshop. The program was designed very efficiently using state of the art codes, making it one of the best there is for mounting and creating virtual drives. The procedure is very innovative and convenient too. You will be able to easily convert the ISO files and copy the content inside. 
Download Link: http://www.glorylogic.com/iso-workshop.html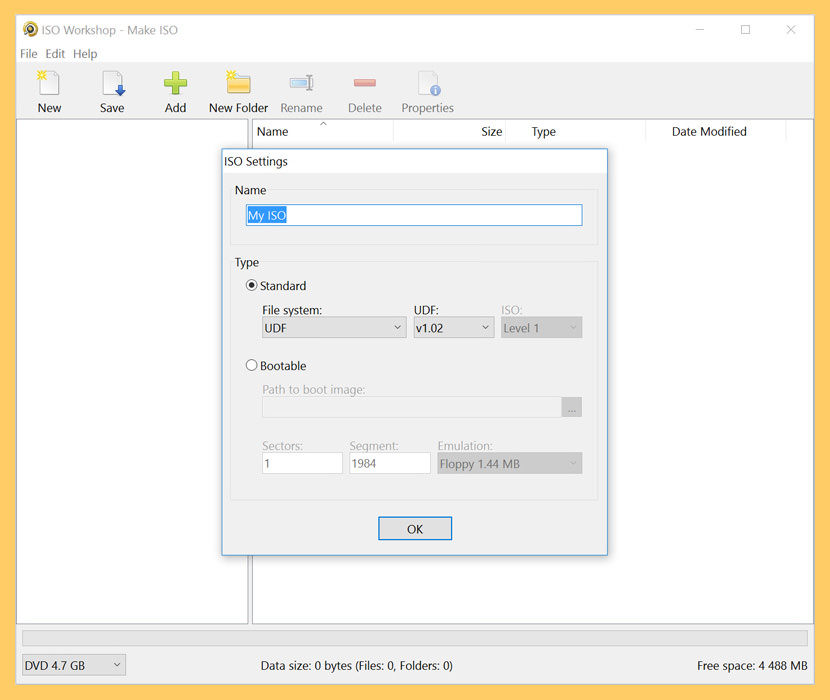 OSFMount may not have many advanced features but it can satisfy your basic needs. You can use it for mount ISO files without any concern at all. Unfortunately, you will not be able to create disk space using this tool.
So, simply download the program and use it to mount the ISO files with a drive letter and don't worry about the program making changes to the original file.
Download Link: https://www.osforensics.com/tools/mount-disk-images.html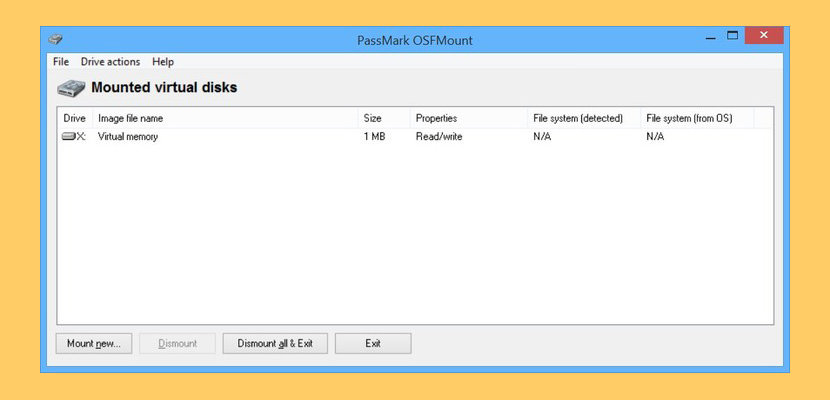 Pismo File Mount is another valid program capable of mounting ISO files on Windows PC. You will be able to conveniently mount ZIP, ISO, Compact ISO files and even convert them to different systems in the virtual drives created by the program. 
The virtual drives are customizable. The program supports both ISO and CISO file systems, also capable of converting them into disk space very easily.
Download Link: https://pismotec.com/pfm/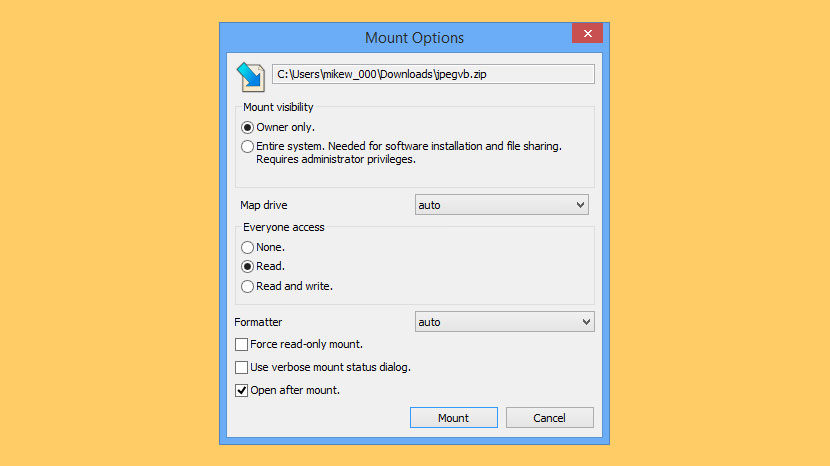 Another complete solution to your need to mount CD or DVD is TotalMounter. Like any other program on this list, TotalMounter is also capable of creating virtual drives. It is also capable of burning the said virtual drive and you won't even have to access the optical drive.
The program efficiently scans the system before taking any of the said steps and it is also compatible with both 32-bit and 64-bit systems.
Download Link: https://www.kernsafe.com/product/totalmounter/features.aspx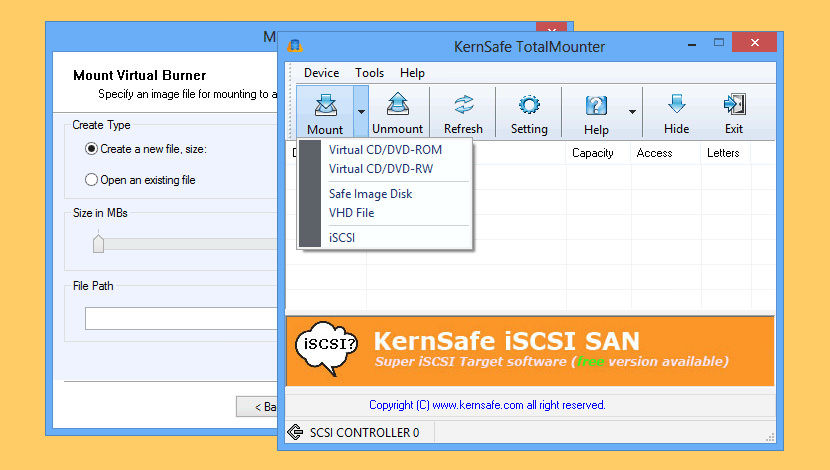 ImDisk is a very simple tool. There are not many advanced features but all your basic needs will be answered. The tool simply makes it easier to mount any image files from your hard drive or CD-ROM. The program is also customizable. The user interface is also simple and attractive.
Download Link: https://sourceforge.net/projects/imdisk-toolkit/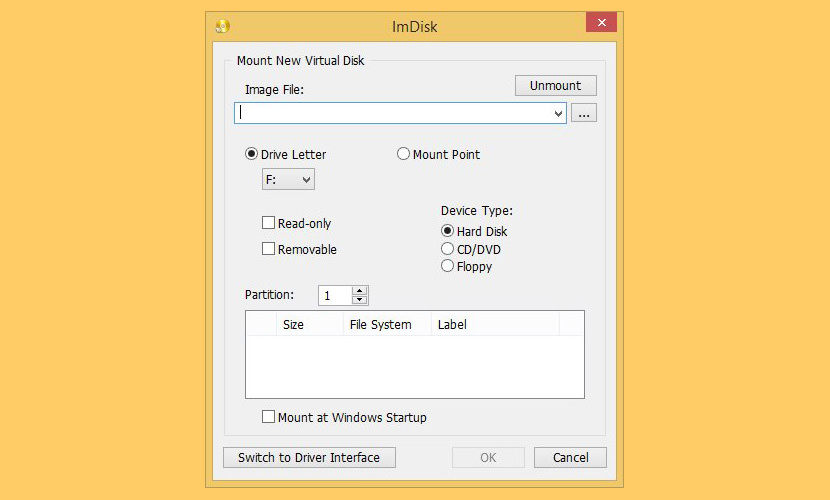 DVDFab Virtual Drive ISO Mount
DVDFab Virtual Drive is one of the free tools provided by the DVDFab Suite. The program is very easy to operate and it can create up to 18 virtual drives at the same time. All the drives can be accessed, and it can mount 8 different types of image files.
This is a multi-functional program which is compatible with numerous versions of Windows.
Download Link: https://www.raymond.cc/blog/download/did/2029/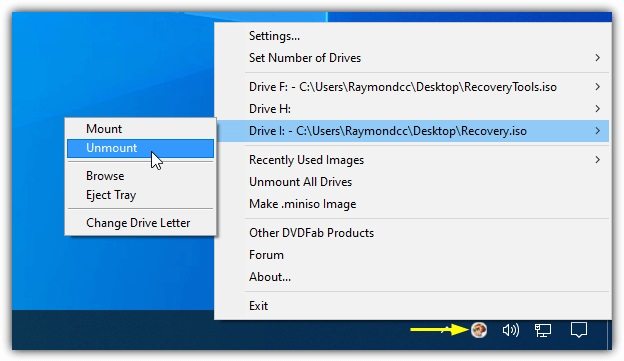 Another light-weight and portable tool is Gizmo Drive. The program is capable of mounting multiple ISO, IMG, BIN, CUE, NRG, etc files at the same time. There are also numerous advanced features that you have access to.
There are a few special things about Gizmo Drive. You will be able to access encrypted ISO files. You can modify settings and customize. Thus, the program is pretty flexible.  
Download Link: http://arainia.com/software/gizmo/overview.php?nID=4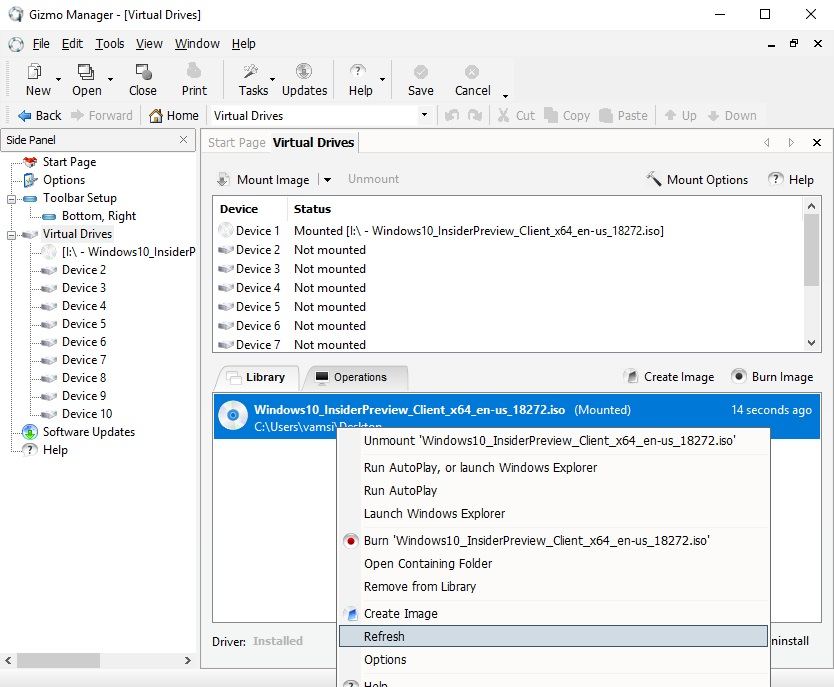 WinArchiver Virtual Drive
There are several programs available for mounting images files but none comes close to the portability provided by WinArchiver Virtual Drive. As you can figure out from the name, the said program is not only capable of regular image files but archive files like RAR, ZIP, 7Z, etc as well. 
You will be able to launch the archive from the Start menu and select the mount option, manually. So, the operating procedure is very simple. Overall, this is an excellent program for ISO mounting.
Download Link: http://www.winarchiver.com/virtual-drive.htm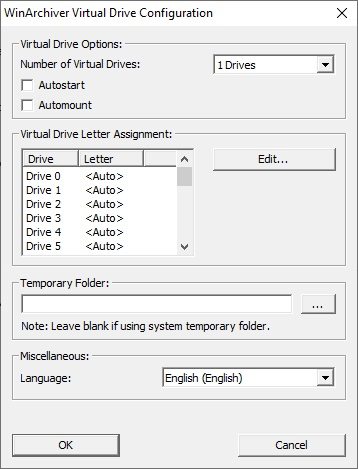 MagicDisc is one of the most notable programs designed specifically for mounting the ISO files. The program is capable of mounting multiple image files at the same time. Although, you can only create 15 virtual drives at the most.
The program is also equipped with a very user-friendly interface. You will be able to access the files inside the image with ease. MagicDisc is compatible with Windows 7 and it is hassle-free.
Download Link: http://www.magiciso.com/tutorials/miso-magicdisc-overview.htm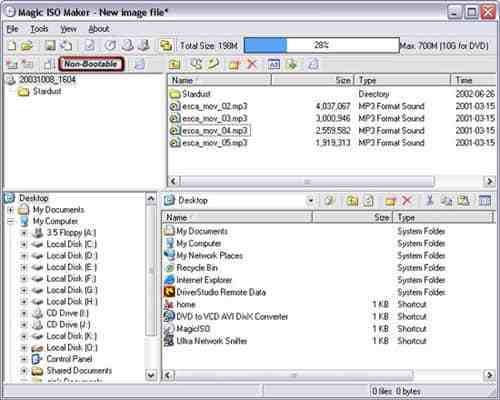 PowerISO is the choice for many users when it comes to mounting ISO files on a Windows PC. The program is very versatile and comes with numerous advanced features. The assistance of PowerISO will help you to mount and even burn different types of files like BIN, ISO, NRG, CDI, and DAA.
PowerISO runs on Windows 7 and one of its most notable features is the ability to create a bootable USB drive. As mentioned before, the program is also very versatile.
Download Link: https://www.poweriso.com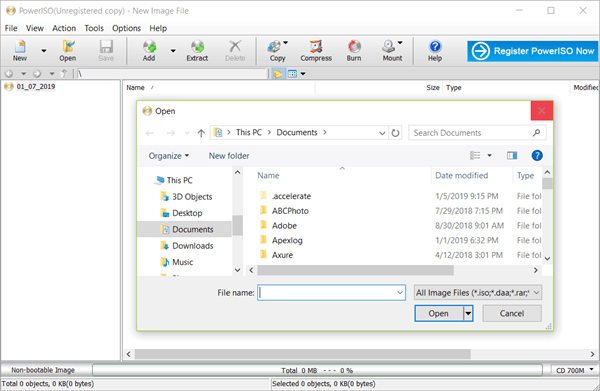 Final Words
Hence, there are a number of ISO mounting programs available for your Windows Operating System and most of them are available for free and easy to use. Therefore, we compiled a list of such programs which are considered the best in the field. But if you are looking to burn an ISO file onto a USB, then the only feasible option is to use PassFab for ISO, the best ISO editor and very easy to use and convenient tool!