The ISO creator or burner can be needed for multiple reasons. If you have a game disc which you want to distribute it to your friends, the ISO creator can help you in extracting the image from the ISO file to distribute it online. It also comes handy when you want to store an OS installation disc in the form of a digital file. Basically, ISO creators are used in multiple ways to store and distribute large sized data in an efficient manner. To create the perfect ISO files, you should resort to using only the best ISO creators. We have researched and compiled the best 7 ISO creators which can be used by you for creating an ISO file and distributing it through the internet to whomever you want.
Download link: https://sourceforge.net/projects/iso-creator-cs/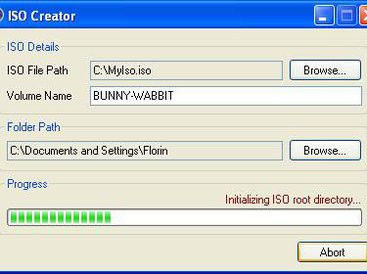 This tool can be used to create ISO images from any given folder or volume in your system. This tool can also create virtual files in ISO format with a directory structure represented by a tree. This program is pretty easy to use. However, some users have reported that there are a few GUI annoyances. When used with large files, the bugs can cause major hindrances.
Features:
Simple to use.
ISO creation is fast.
Compatible with all versions of Windows systems.
Download link: http://www.minidvdsoft.com/isocreator/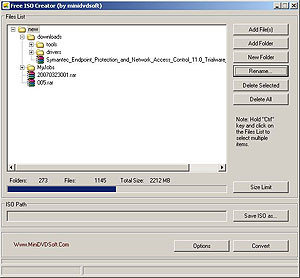 With the help of this Free ISO creator, you can easily create a CD-image in ISO format directly. This ISO image can be created from any of the available folders on your computer or from a CD-ROM or DVD. This software is pretty easy to use and can be operated even by a novice user. There are absolutely no complicated steps or configurational settings involved, making it one of the most easy to use ISO creator.
Features:
Compatible with system running on UNIX or LINUX.
All versions of Windows OS can use this ISO creator.
Easy process.
Download link: https://all-free-iso-creator.soft32.com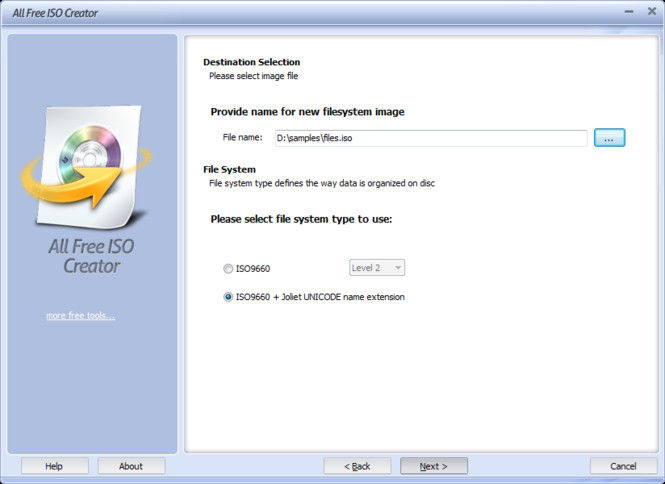 You can use All Free ISO Creator to make the ISO image files from optional file systems. Any files from your system can be converted to an ISO image easily with the help of this ISO creator. Also, it can be used to create a bootable disc as well. This ISO creator comes with a wizard which makes it much easier to install and use it.
Features:
Easy to use.
Instructive wizard for installation.
ISO creation at high speed.
Provides detailed logs.
Download link: http://www.magiciso.com/tutorials/miso-overview.htm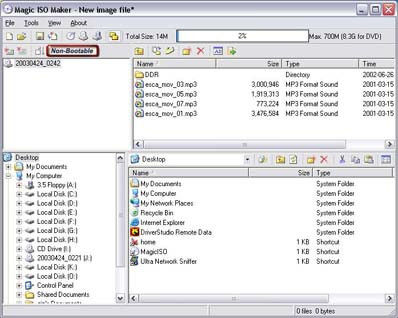 If you are looking for a DVD/CD imaging utility, MagicISO is one of the best choices you can opt for. With the help of this ISO image creator, you can not only create ISO files but can also edit, extract and burn the ISO files to any preferred destination. Generally, an ISO file would have to be burned to a CD or a DVD in order to extract the contents, but with MagicISO you can simply launch any ISO file.
Features:
Can extract ISO files.
Can edit ISO files.
Can convert ISO files.
Can burn ISO files.
Can create ISO files.
Download link: https://www.poweriso.com/tutorials/iso-creator.htm

Any file from your system's hard disk can be converted into an ISO with the help of PowerISO tool. This is a powerful ISO creator which can be launched in three different ways. You can either use the main program, use the drag and drop method or you can use the menu of shell context. Either way, with PowerISO is an excellent ISO creator through which you can create an ISO file instantly with just a single click.
Features:
One click ISO creation.
Three different modes to create ISO files.
Fast ISO creation.
Simple user interface.
Download link: https://www.crystalidea.com/anytoiso

AnyToISO is one of the most effective Windows ISO creator tools which can be used for free of cost. It enables the users to create a backup of the files and folders in your system in the form of an ISO image. This is a very easy to use tool which can be used by even a person who has very little technical expertise.
Features
Create ISO image of any file on your system.
Extract an ISO file.
Convert CD/Blu-ray/DVD to ISO image.
Simple and easy to use.
Creates ISO files with just a few steps.
Download link: https://www.iseepassword.com/iso-editor.html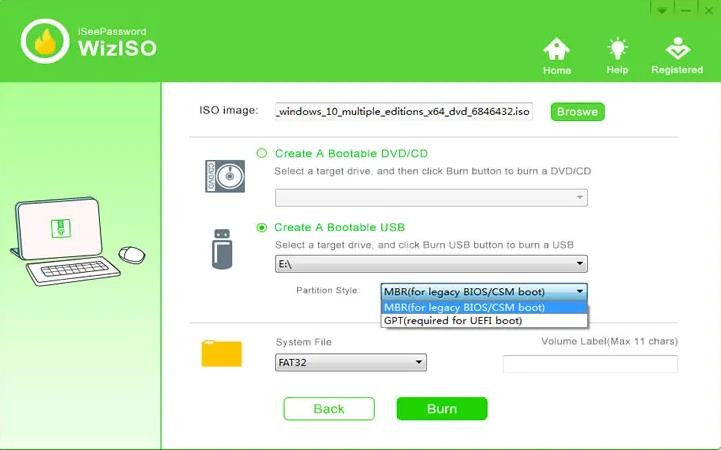 WizISO is a revolutionary ISO creator developed by iSeePassword using which you can create an ISO image from a disc like CD or DVD as well as from any other files and folders in your system. With the help of this tool you can easily extract, create, burn, edit and do so many other operations on an ISO file.
Features:
Integrated with essential functions like extract, copy, edit, burn and create ISO files.
Can be used to burn ISO images from USB drive.
Can directly open the ISO file.
Copy the ISO image from a DVD or CD to your system.
Extra Tips: Best ISO to USB Tool - PassFab for ISO
If you are looking for a tool to burn ISO to USB, PassFab for ISO is the best among all the available tools in the market. It is very effective in its function and very powerful in performance. You can make use of PassFab for ISO to burn ISO files to USB/CD/DVD, which is discussed in detail below.
Step 1: Download, install and launch PassFab for ISO on your system.
Step 2: From the options available on the main interface, choose to download system ISO or import local ISO image file.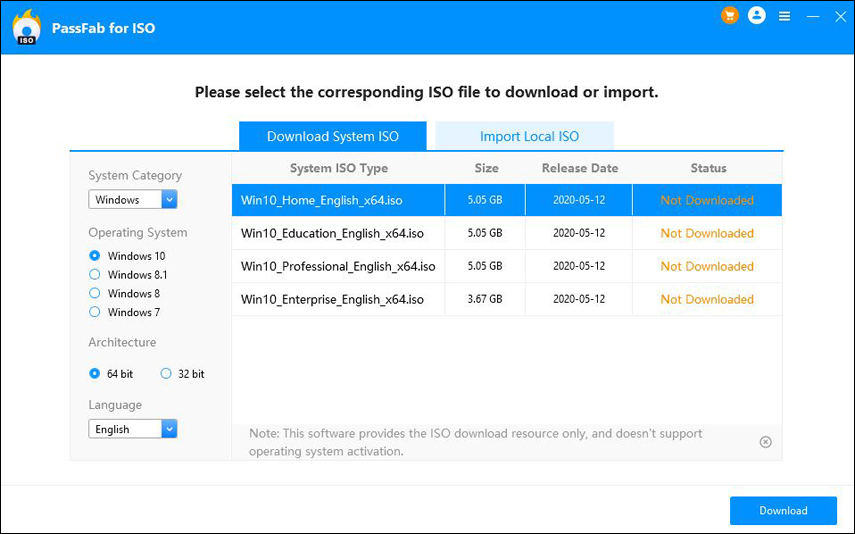 Step 3: click on "USB" and then click "Next" button. Click on "Yes" on the pop-up window which appears to successfully burn USB.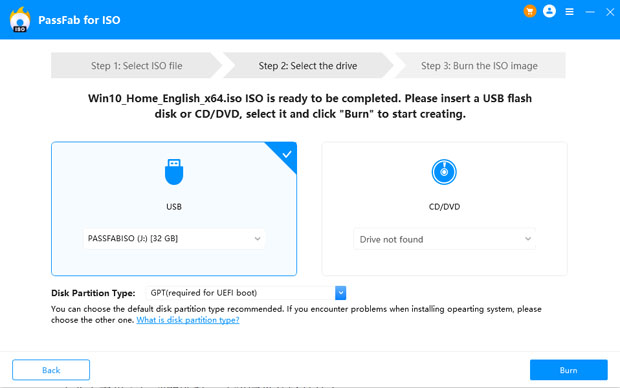 Step 4: The ISO file would be burned successfully to the USB flash drive.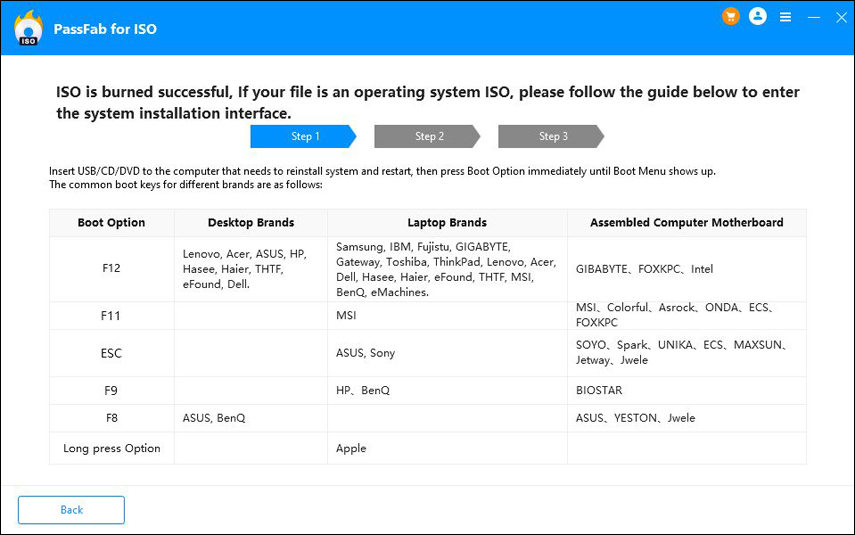 Bottom Line
Creating ISO images is the best way in which you can backup the disk of your system. In order to effectively extract an ISO file from a disk, you need to have access to the best ISO creator. The above mentioned ISO creators are some of the best in the market. Use any of the above listed ISO creators to effectively burn, create, extract and edit ISO images. If in case you need to burn ISO to USB flash drive to make ISO creator portable, PassFab for ISO is the best among all the ISO creators and is highly recommended by large numbers of satisfied users.