As time passed by, the modification of computers still went one and it has come to a point where CD and DVDs are getting obsolete. Every work is getting done via USB or other modern mediums. So, when it comes to creating a bootable disk, your option is only limited to USB drives and you have to find a way to convert USB to ISO, safely and effectively.
You can obviously use built-in Windows programs to convert the ISO file but there are several free programs available, designed specifically for the said purpose. We have detailed 2 of the best programs in the article below, take a look;
Method 1: Convert USB to ISO via USB Image Tool
USB Image Tool is a portable program designed to convert ISO to USB. The programs are equipped with a drop menu which lets you select between a part of the entire image file or just part of the first volume. This is a very useful program; let's have a look at the user guide;
Step 1: First you have to connect the USB drive and launch the program.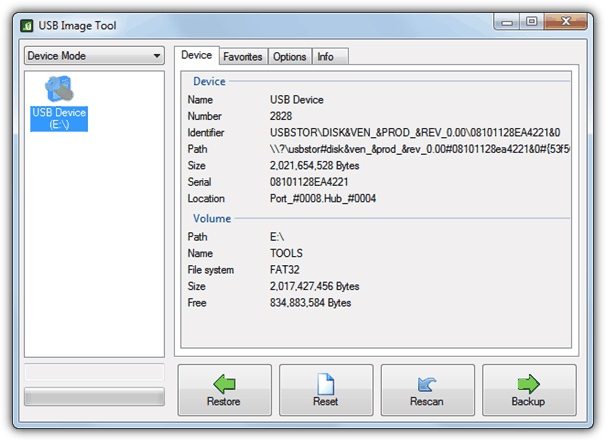 Step 2: Then, from the program interface; select the USB drive and click on "Backup" and select a file and save the folder.
Step 3: If you want to compress the image file, you have to click on "Save as type". A drop menu will be opened and you will be asked, where to save the file.
The procedure will take a bit longer if you want to compress the file, then obviously it will take longer.
Method 2: Create ISO from USB via ImgBurn
ImgBurn is a well-known program capable of converting USB to ISO bootable. It is easy to use and available for free of cost. Let's have a look the easy steps to use this program;
Step 1: First, you need to install ImgBurn on your computer. A portable version is available on the internet, use it.
Step 2: Connect a USB drive to your computer and launch the program.
Step 3: In the program interface, you need to click on the "Create image file from files/folders" option.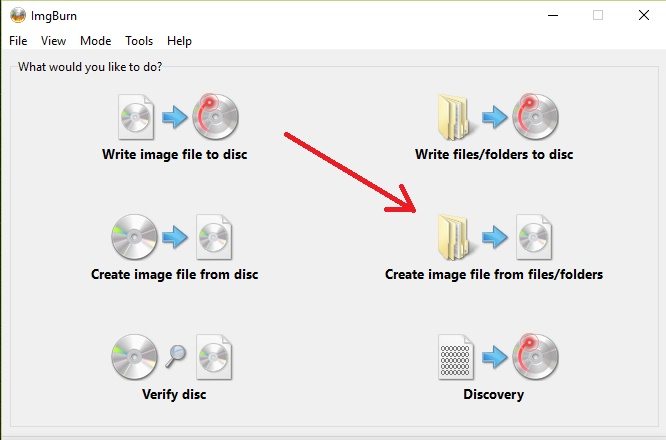 Step 4: Now, go to "Sources" and browse for the connected USB drive.
Step 5: Click on "Destination" and select the ISO file.
Step 6:Now, click on the "Advanced" tab and find the "Bootable Disk" option.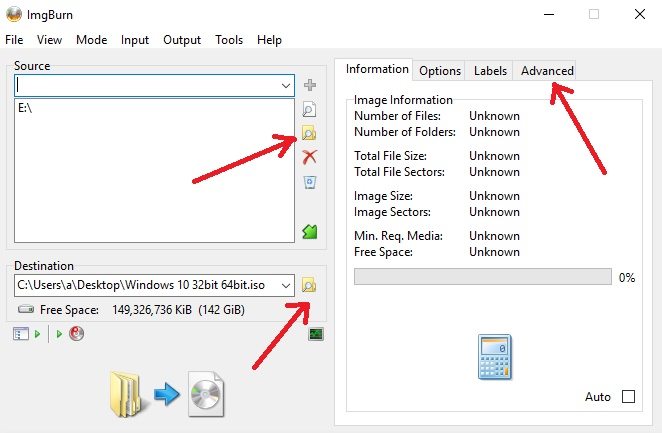 Step 7: There is an option to "Make Bootable Image", click on it and then inside the "Boot image" box you need to look for a file called "etfsboot.com".
Step 8: After that, go to the filed "Developer ID" and put "Microsoft Corporation". Then, go to the "Load Segment" field and type "o7Co".
Step 9: In the "Sectors To Load" field, type "4" if the size of etfsboot.com file is 2K. But you need to type "8" if the size of the file is 4K.
Step 10: After that, click "Build" to proceed.

Step 11: In the following dialog box, click "Confirm Volume Label" in order to accept the default vault settings, then press "Yes".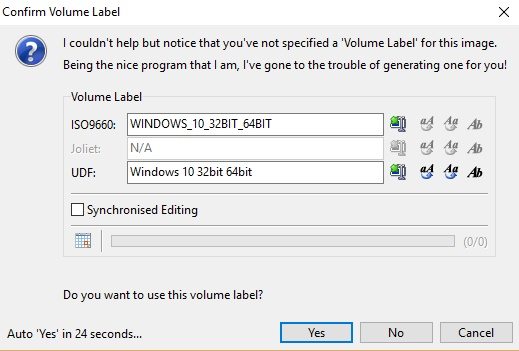 Step 12: A pop-up box will appear, where you need to click "Yes" to proceed.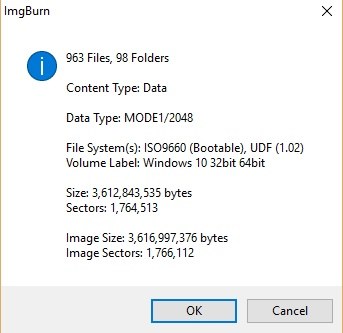 Step 13: The entire procedure will take a few minutes after the disk is successfully burned, a notification will pop-up on the screen.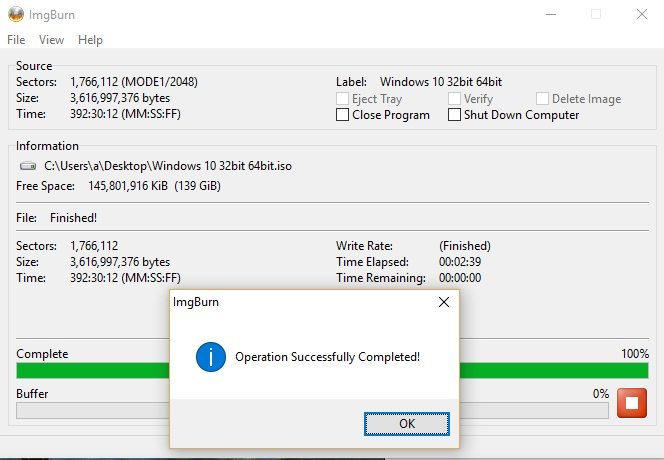 This is the way to use ImgBurn to convert an ISO file into USB. The procedure itself is very effective but a bit too complicated and elaborate, if you are looking for a simpler option, then you need to read the procedure discussed below.
Those were 2 of the most incredible and effective ways to convert USB to ISO. The ImgBurn is also a very well-known software designed to convert bootable USB to ISO, effectively. But there is more sophisticated software available that is capable of executing the said task more efficiently and of course, the procedure is much easier.
Addidional Tips: How to Burn ISO to USB
We are talking about a 3rd party professional program that is highly effective, designed with an attractive but user-friendly interface. There are several programs available online with similar portfolio but after going through a few of them, we came to a unified decision and crowned PassFab for ISO to be the best software to convert bootable ISO to USB.
The program was actually designed to burn ISO to USB and finally reinstall Windows system. The ease of use of this application really attracts the users, performs the task effectively, which is detailed below, let's have a look;
Step 1: You need to download and install PassFab for ISO on your computer, in order to begin.
Step 2: After that, you have to launch the program and you have to select Downlaod System ISO or Import Local ISO from the main interface to proceed.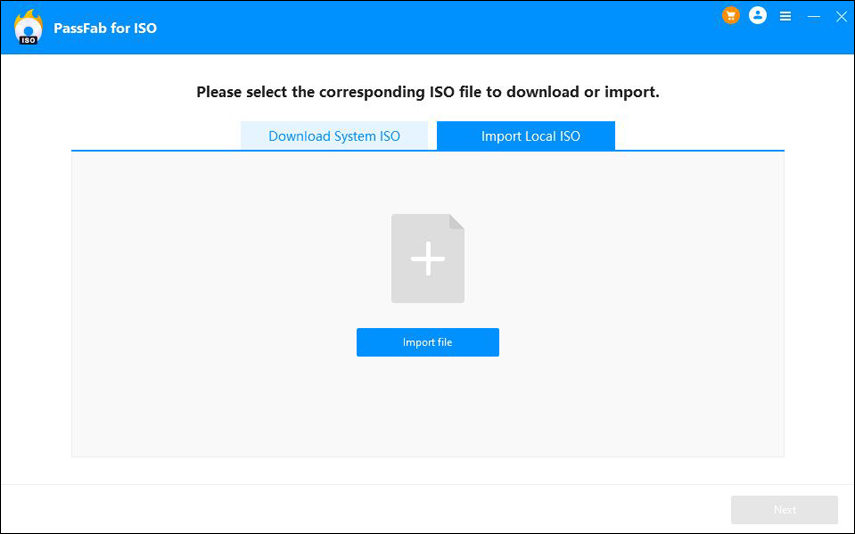 Step 3: Now, the procedure requires you to connect a USB drive to the computer and click "Burn".
Note: The program will immediately inform you that the connected USB drive will be formatted and all the data will be erased. Afterward, you need to click "Yes" to continue.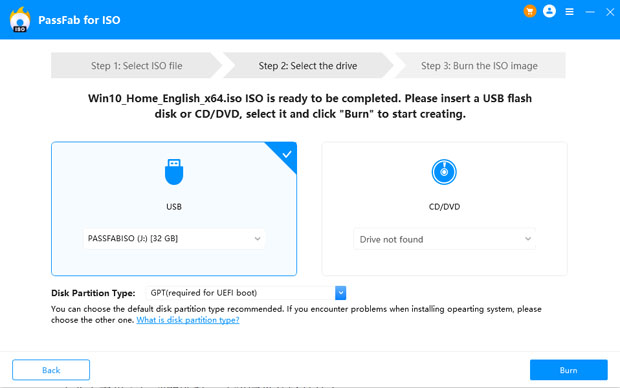 Step 4: The burning process will be initiated immediately and progression will be visible on the program interface.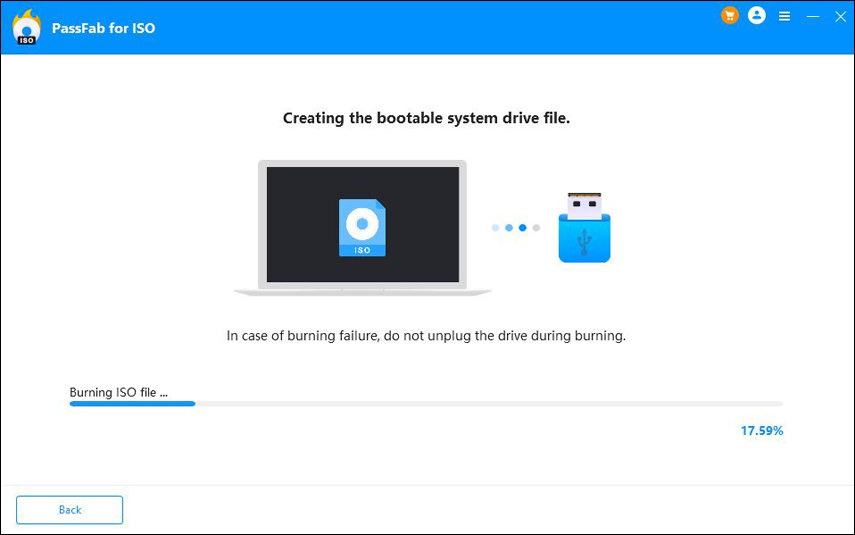 Step 5: After the disk is successfully burned you will be notified.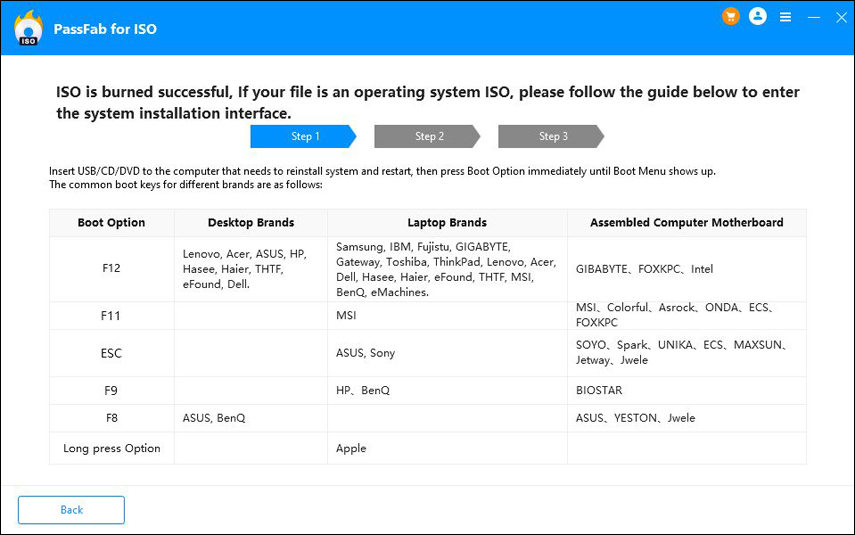 Summary
More and more users are using bootable USB these days, as the trend of using DVD and CD has come to an end. New laptops are designed without DVD drives, so as the new CPUs. But as they are not used to it, they are having issues while turning a USB to ISO file. The actual procedure is very simple; you can even use professional programs like ImgBurn to execute the conversion. But there are better options available, providing simpler operation and proper execution. By thw ay, if you want to burn ISO to USB, we picked PassFab for ISO as the best, check it out.