Today we will guide you through the process to burn Windows 7 ISO to USB. There are a lot of people that are still running outdated operating system on their machines just because they don't know how to update it. It's a very simple process you just need to get Windows 7 setup files onto a flash drive and boot from that flash drive to get Windows 7 installation process started.
However, simply copying the files to your flash drive won't work. You must prepare your USB to get it started as you expect. You will need 3 things before you get started: Windows 7 ISO file, minimum 4 GB USB drive and third-party bootable software. You can download Windows 7 ISO file from Microsoft store or any other online source. 
An ISO file contains all Windows installation files into a single uncompressed file. Now if you have acquired the first two things i.e. ISO file and a USB, you might be thinking what third-party bootable software is? There are multiple software that helps you convert your USB into Windows bootable for free. Here we will introduce you to some of them.
Option 1. Burn Windows 7 ISO to USB with Windows USB/DVD Download Tool
You can get access to Windows USB/DVD Download Tool from any of the online source quickly. Download and follow the steps in the setup dialogs. You'll have the option to specify where to install the Windows USB/DVD Download Tool. After successful installation, execute Windows USB/DVD Download Tool and follow the steps below.
Step 1. Its starting dialogue box will be asking for the source file i.e. Windows 7 ISO file. Either type the full path or click browse and locate it.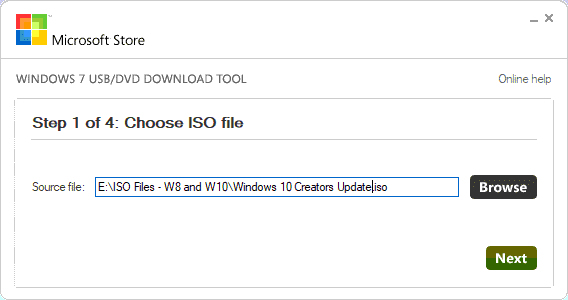 Step 2. Here you will be given two options, either USB or DVD. Select USB drive for bootable USB and DVD for bootable DVD.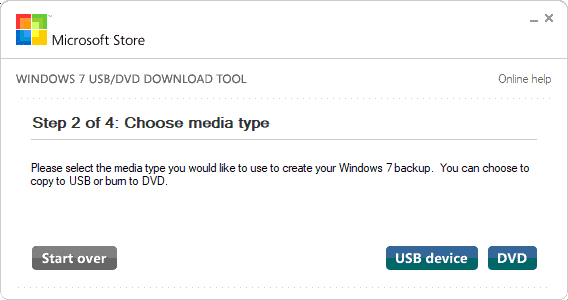 Step 3. Now select your inserted drive from the dropdown and click "Begin Copying".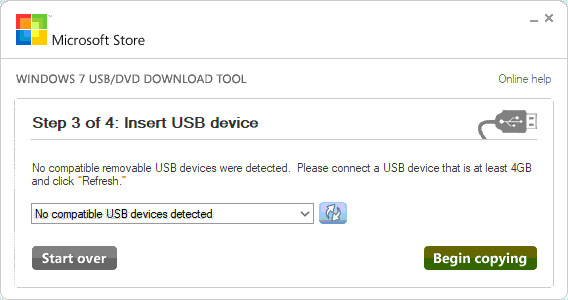 Note that this will once erase all your USB data. Once Windows USB/DVD Download Tool is finished burning your device with Windows an operation successful message will be displayed. Now you can eject your USB and start installing Windows.
Opton 2. Make Bootable USB from ISO Windows 7 with PassFab for ISO
One of the most trustworthy third-party software is PassFab for ISO. Its interface is simple, easy to use, and user-friendly. You can get download link of it easily from the below download button.
Here is a complete guide to use PassFab for ISO to create bootable USB.
Step 1. As you launch PassFab for ISO, 2 options will be given to you either download Windows 7 ISO file or import Windows 7 ISO.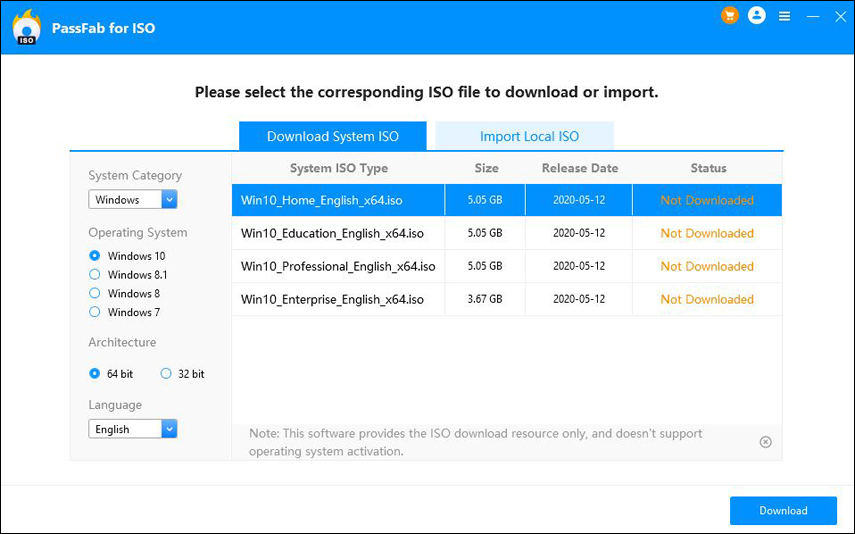 Step 2. Select USB and click "Burn" button. The program will ask you permission to format USB. If you have any important data in USB you should take backup before it formats all.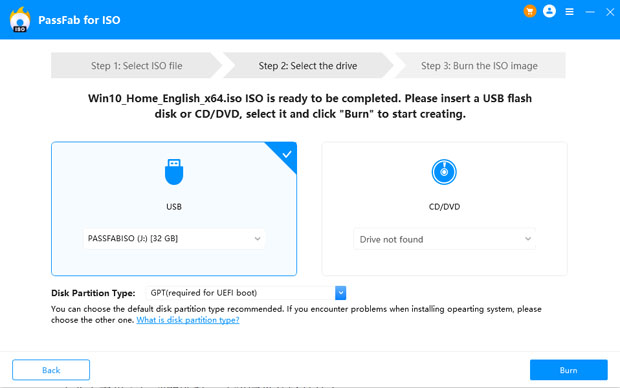 Step 3. After continuing the program will start making your USB bootable. It will take a few minutes. Just wait for a while.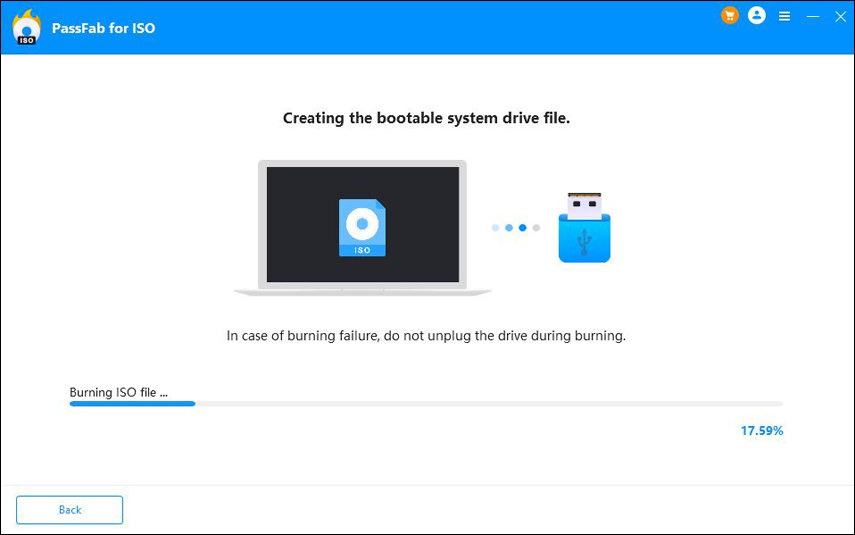 Step 4. After successful completion of the burning process, a process complete hint will appear.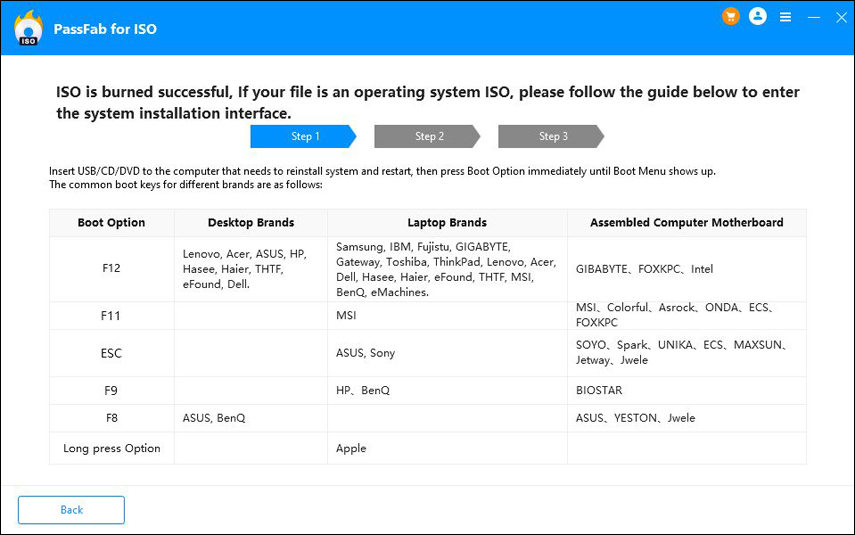 Option 3. Create Bootable USB from ISO Windows 7 via PowerISO
If you are looking for an alternate to Windows USB/DVD Download Tool, PowerISO is the one you need. You can get PowerISO free version downloaded from internet. Once downloaded, install PowerISO and follow the procedure below.
Step 1. Execute the PowerISO exe file. Now from menu bar select "tool" and then "Create Bootable USB Drive". You will need administrative permissions.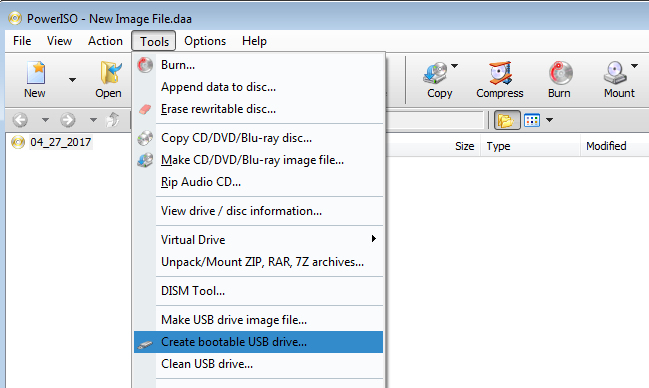 Step 2. New dialogue box will appear. Browse your Windows 7 ISO file in "Image File" box.
Step 3. In "Destination USB Drive" you are required to locate your USB drive. After that, click Start.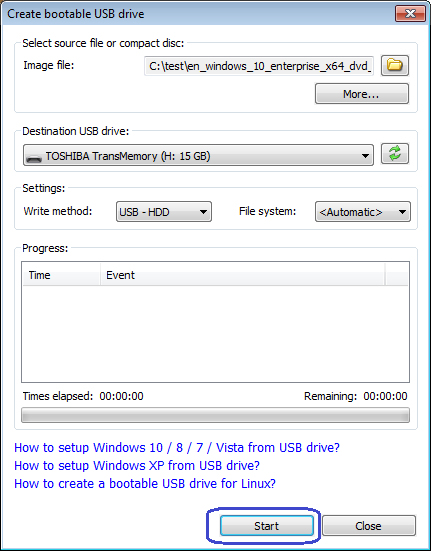 Step 4. PowerISO will alert you that all data on USB drive will be destroyed. Click "OK" to continue.


Step 5. The program will start to make your USB bootable. If no error occurred, it will show successful message and you are good to go with your Windows installation process.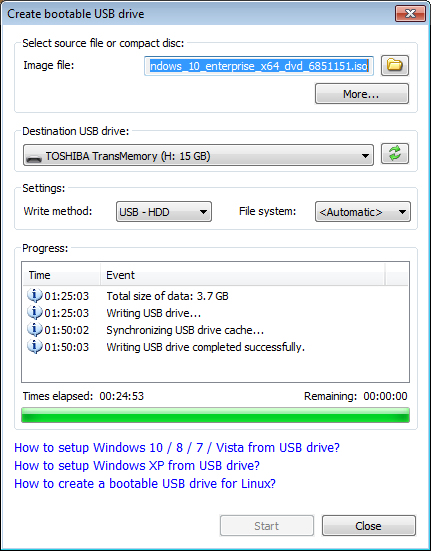 Option 4. Create Win 7 ISO to USB Using Rufus
Just like other 2, Rufus is also a widely used free Windows bootable tool. Its user interface is simple and user friendly. Download latest version of rufus and get started with making USB bootable. Once installed rufus, go on with the procedure below.
Step 1. It will be needing administrator permissions. After authenticating, insert your USB drive and launch Rufus.
Step 2. With the latest version of Rufus, it automatically detects your USB drive. You only need to locate your ISO file.
Step 3. Click the optical drive button next to the Create a bootable disk using checkbox, and you'll be prompted to search for the ISO image to use.
Step 4. After clicking start it will alert you about your data loss from USB. Click "OK' if you are good with that.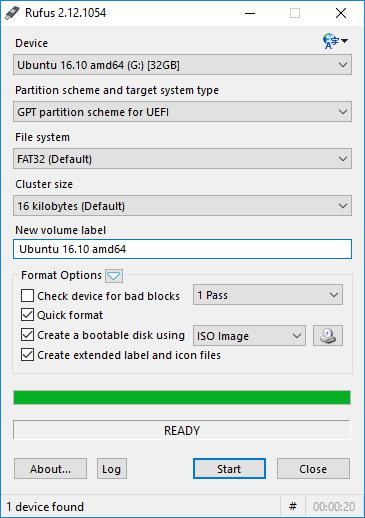 The program will start making your USB bootable. It will take couple of minutes to complete and will show you process complete dialogue box. After that you can use your USB for installing Windows 7.
Bottom Line
You can choose any of the above programs to make bootable USB Windows 7. But if you are looking for multiple facilities in the small pack, we will recommend you to use PassFab for ISO. It is reliable software widely-used around the globe. It is the only solution on which you can count on for 100% result.