Windows ISO downloader is basically a free software made for Windows that will help you in getting ISO images for Windows operating system as well as office images available on Microsoft servers. You can easily get this software online and use it to download original Windows ISO files in your system.
Part 1. What is Windows ISO Downloader
Users ask several questions related to this program like what is an ISO file for Windows and how can it be downloaded in their system and used properly. Let us begin with what an ISO file actually is. An ISO file, also called an ISO image is a file that contains the copy of all information or data that is saved in an optical disc.
It could be a CD or DVD. ISO files were mainly used to save backups of important disks but these days, large programs like operating systems are being distributed in the form of these files since a large amount of data can be saved in one file which can easily be downloaded later.
Now coming towards Windows ISO downloader, it is simply a program that can be used to download ISO files of Windows operating system from Microsoft servers. Those files in turn can be used to install any version of Windows in your computer.
Part 2. Top Windows ISO Downloaders
There are 2 famous Windows ISO downloaders available in the world. You can learn the knowledge from them in the following content.
Top 1. Microsoft Windows ISO Downloader
Microsoft Windows ISO Downloader is the official tool, which is launched from Microsoft. You can download the Windows ISO file from https://www.microsoft.com/en-us/software-download/windows10
Top 2: PassFab for ISO - Free Windows ISO Downloader
Now if you want to download Windows ISO or burn an ISO image to USB to get some program in your system or for any other reason, the easiest way would be to use the t/ool PassFab for ISO for this purpose. It is a shareware and you can use it to download Windows 10/8/7/ ISO for free and to burn it with the full version. Just follow the method given below and you can burn any ISO file to USB quickly.
How to Download Windows ISO with PassFab for ISO
Step 1: Launch PassFab for ISO on your system after downloading it from the original website.
Step 2: Now you need to choose "Download System ISO" option.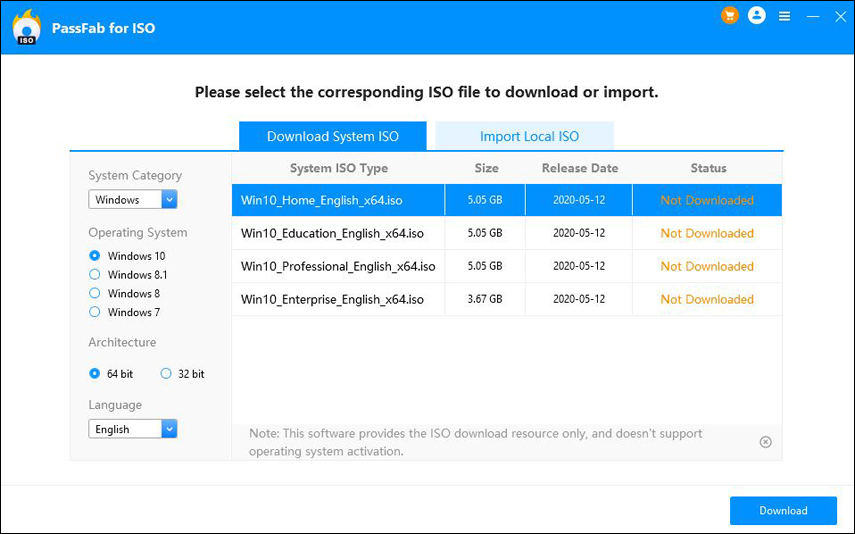 Step 3: Now you have to wait for a while until the ISO is downloaded.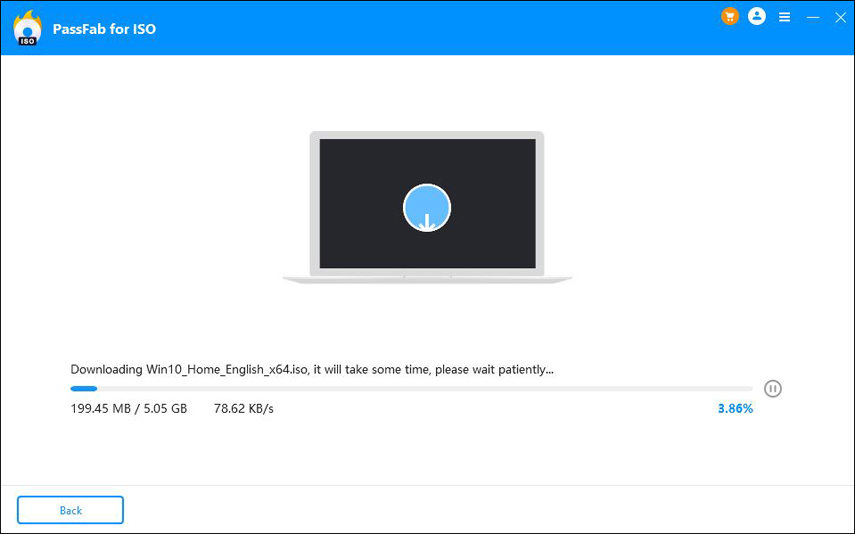 How to Burn ISO to USB with PassFab for ISO
Step 3: After that, select "USB Flash Drive" as your boot media next since you are trying to burn the ISO file to a USB. Select "Burn" and you will be given the warning that the data on your drive is about to be formatted.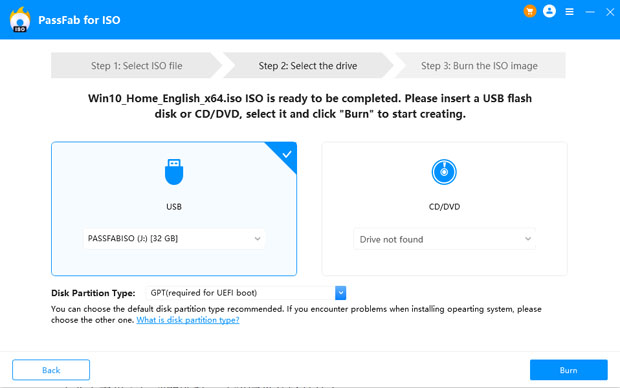 Step 4: Press "Continue" and your USB will be burned shortly after.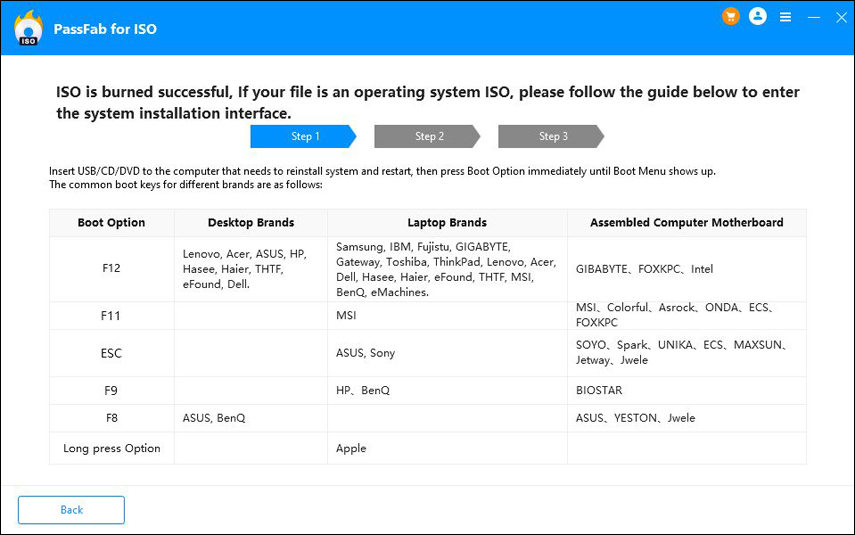 You can also watch this video guide about the whole process:
Top 3. Heidoc Windows and Office ISO Downloader
Heidoc Windows and Office ISO Downloader is currently the best and easiest-to-use software that can help you in downloading original Windows and Office ISO files in your system. This software was developed by HeiDoc.net so that genuine ISO files of Office and Windows can be easily accessed and installed in PCs.
The software does the tedious job of manually looking for the desired program by yourself. It directs you to Microsoft servers and downloads the program you want in a short amount of time. So you do not have to waste your time in searching and downloading it. All you have to do is simply choose the version you want and install it in your PC.
So if you are a non-professional, this tool would prove to be extremely handy for you. All versions of Windows ranging from 7 to 10 can be found with this tool. Other than that, all office programs from 2010 to 2019 are supported by it.
How to Use Heidoc Windows and Office ISO Downloader
Now that the purpose of using this program is clear, let us understand how to use it to download ISO files for Windows or Office.
Step 1: First you have to get the Microsoft Windows and Office ISO Download Tool. For that, go to "HeiDoc.net" and launch the file since there is no lengthy and time consuming installation process. Now select the version of Office or Windows that you want to install in your system.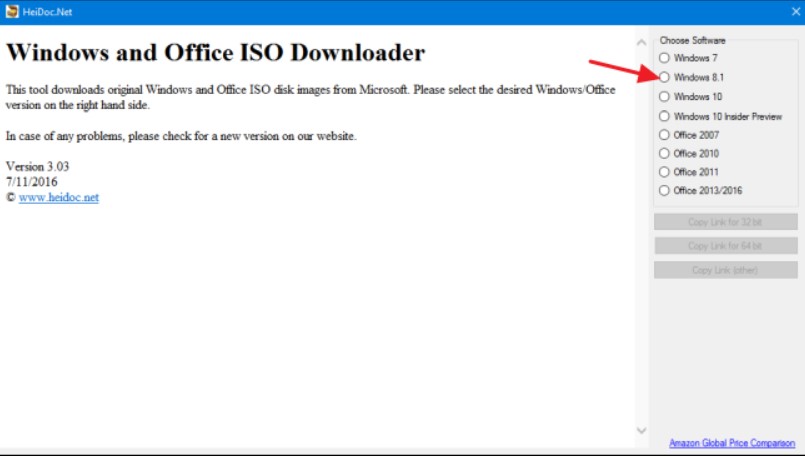 Step 2: You will have to select the edition you want to download from "select edition" dropdown list. You will have many editions available including regular ones as well as the ones for specific regions.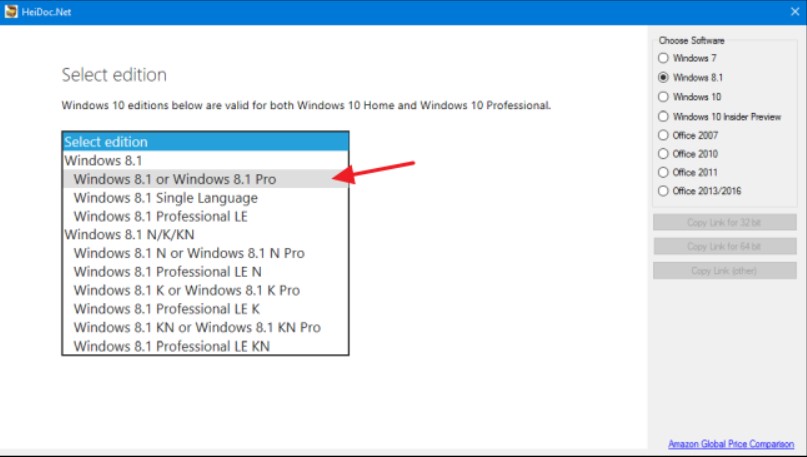 Step 3: Click on "confirm" after selecting it.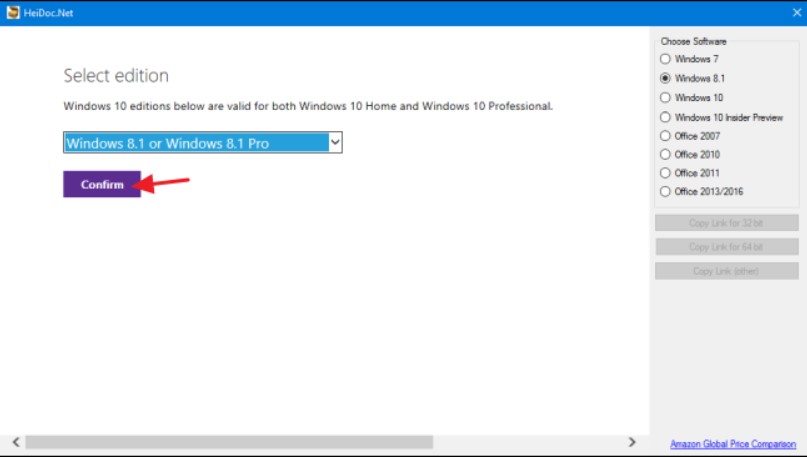 Step 4: Now you would have to choose the product language from another dropdown list. Press "confirm" after that.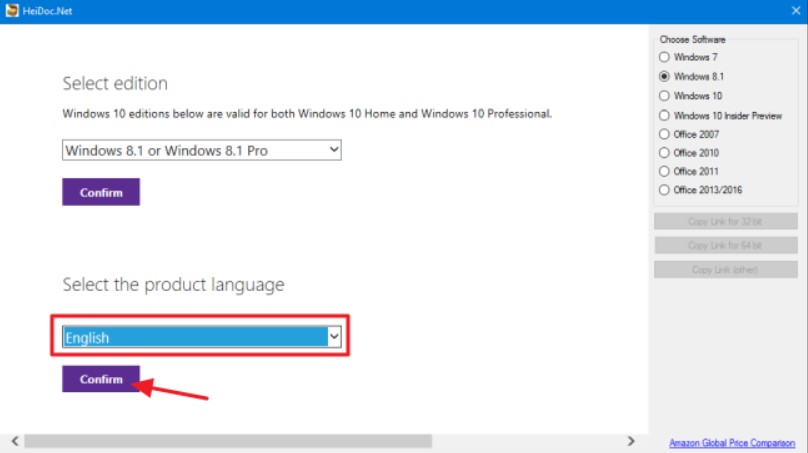 Step 5: After that, you have to select if you want the 32-bit or 64-bit version of the program. You can also copy the link if you want to use it later to access the current page on your browser.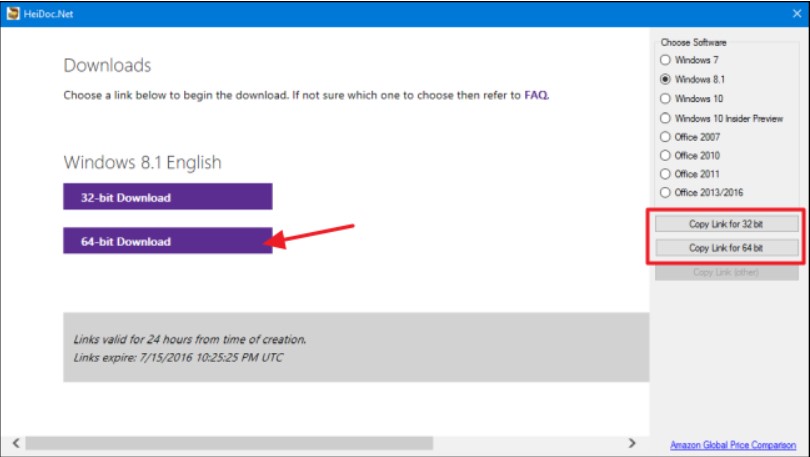 That is all it would take to get any ISO file for Windows or Office.
Bottom Line
With the simple tool in this article, you will easily be able to install any version of Windows or Office in your system from ISO files using Windows ISO downloader.
FAQ: People Also Ask About Windows ISO Downloader
Q1. What is Windows ISO Downloader?
Windows ISO Downloader is a program used for downloading original Windows ISO files in your computer easily.
Q2. Can I download Windows 10 for free?
Yes. You can download Windows 10 for free trial from Microsoft official website. But to use the full version, you need to buy Windows 10.
Q3. How can I download Windows 10 legally?
You can download Windows 10 from the original website of Microsoft directly and legally. Or simply download Windows 10 from a Windows ISO downloader which is directly from Microsoft's Servers.