Everyone knows that iTunes allows you to create full backups of your iOS-based devices such as iPhone and iPad with a few clicks. But there are only a few users who know what exactly happens behind the scene. If you are curious and want to find out how iTunes works, here are 7 things you may not know about iTunes backup.
The information in the guide include what your iTunes backups contain, where the app stores your backups, how you can change the folder of your backups, and so on. It is good to know these things in case something goes wrong with the app and you need to manually find a file. Let's check it out:
Q1. What Does iTunes Backup?
If you have never backed up your iOS device with iTunes and you would like to know what forms an iTunes backup, this section will help you out.
An iTunes backup could contain many things. It includes your photos, videos, music, messages, call history, data of your apps, settings, memo, calendars, bookmarks, web history, and so on. As you can see, iTunes pretty much backs up everything you can ever have on your iOS-based device.
Q2. Where Does iTunes Store Backup?
Now that you know what an iTunes backup could contain, you may want to find out where exactly these backups are stored. This section will give you information about it.
iTunes stores your backups locally on your computer. It uses different paths for Windows and Mac to store your backups. The following is how you locate your backups on both platforms:
Windows Users:type in %appdata% in the search bar and press Enter. Then, head to the following path to find your backups.
Apple->MobileSync->Backup
Mac Users:click on Go in Finder and choose Go to Folder. Enter in the following path and press Enter to locate your backups.
~/Library/Application Support/MobileSync/Backup/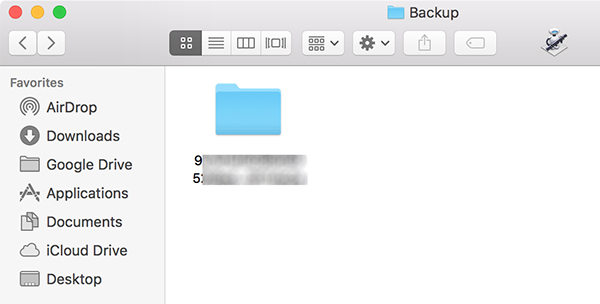 You should now have access to your backup files.
Q3. How to Locate iTunes Backup and Delete Old Backup
If you want to get rid of the old iTunes backups, you can do so right from the iTunes app itself. The following are the instructions on how to do it.
Launch the iTunes app on your computer and click on the iTunes menu and select Preferences.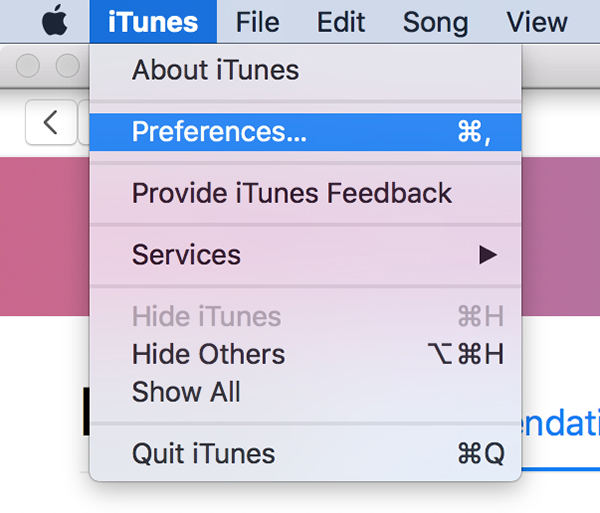 When the preferences panel opens, find and click on the tab that says Devices.
You will see all of your iTunes backups on your screen. Select the one you want to delete and click on the Delete Backup button.
Confirm your action on the following screen and the selected backup will be deleted from your computer.
Q4. How to Change Location of iTunes Backup
If you do not want iTunes to store your backups where it is currently storing, you can change the location of the saved backups. The following is how you do it.
Head to the following path on your computer, copy the folder named Backup, and paste it where you would like your future backups to be saved at. Then, delete the original Backup folder.
%APPDATA%\Apple Computer\MobileSync
Get back to the original location. Hold down Shift on your keyboard and right-click anywhere and select Open command window here.
Type in the following command into the command prompt window and hit Enter. Replace F:\ with your new folder location.
mklink /J "%APPDATA%\Apple Computer\MobileSync\Backup" "F:\Backup"
You are done. A symlink has been created and your future backups will be saved at your new location.
Q5. How to Disable iTunes Auto Backup
By default, iTunes automatically creates backups of your iOS-based device when you connect them to your computer. If you do not want that to happen and you wish to disable auto backup, here's how you do it:
Close the iTunes app if it is already running on your machine.
Open the Terminal app and type in the following command and hit Enter.
defaults write com.apple.iTunes DeviceBackupsDisabled -bool true
Reboot your machine.
You have successfully disabled auto backup in iTunes.
Q6. How to Encrypt iTunes Backup
If you want to encrypt the backups you create with iTunes, the following is how you do it.
Connect your device to your computer and launch the iTunes app.
Click on your device in the app, select the Summary tab, and then tick-mark the box that says Encrypt iPhone backup.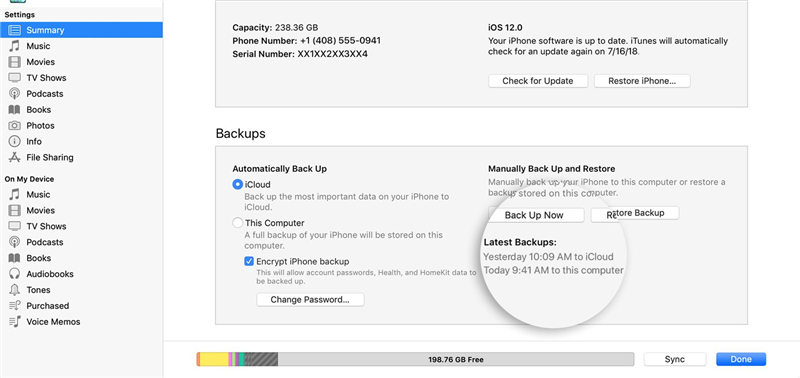 You will be asked to enter a backup password to enable encryption for your backup. Enter in a password and click on Set Password.
Click on the Back Up Now button to start backing up your device.
That is how you encrypt your iTunes backups.
Q7. How to Unlock iTunes Backup When You Forgot Password
If you enable encryption for your iTunes backups, you will need to enter the correct password each time you want to access the backup. If you ever forget the password for your backup, the app will not allow you to restore the backup on your device. Fortunately, there is a software called PassFab iPhone Backup Unlocker that allows you to recover the password for your iTunes backups. It helps those users who have forgotten their backup password in iTunes.
Here's how it works:
Step 1: Download and launch the software on your computer. Click on Retrieve iTunes backup password to proceed.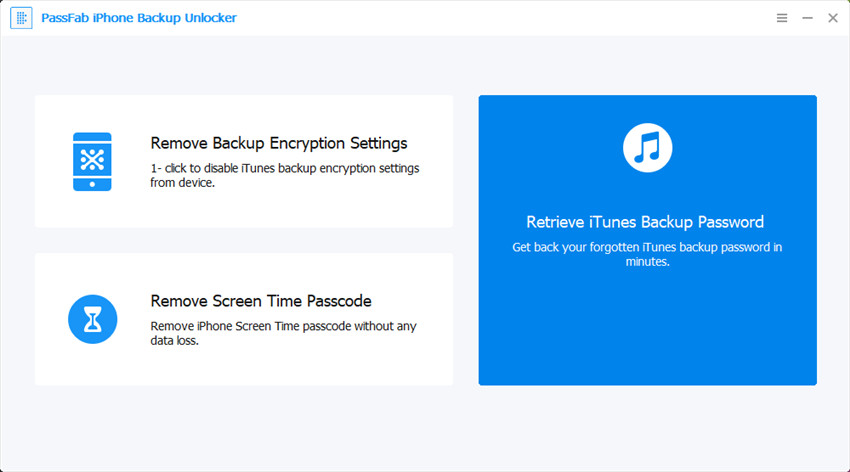 Step 2: Select your backup on the following screen and click on Next.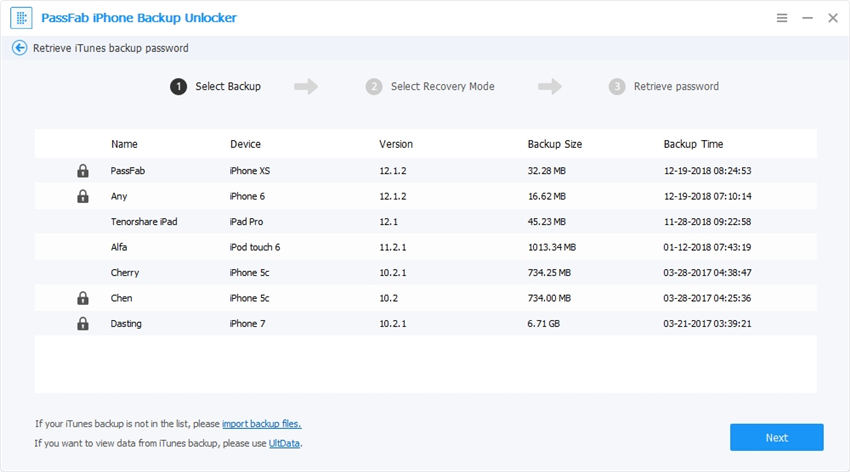 Step 3: Choose an attack type from the attacks shown on your screen. You can also configure the options for your chosen attack and hit the Start button to start password recovery.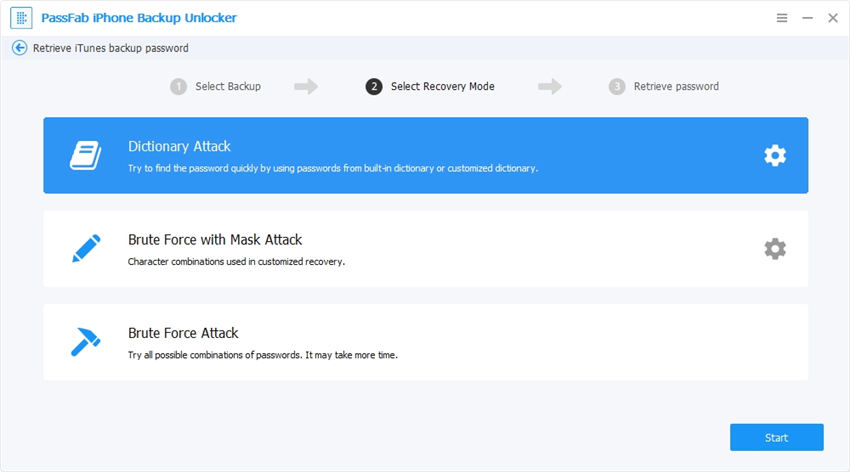 Step 4: When the password is found, click on Copy to copy it to your clipboard.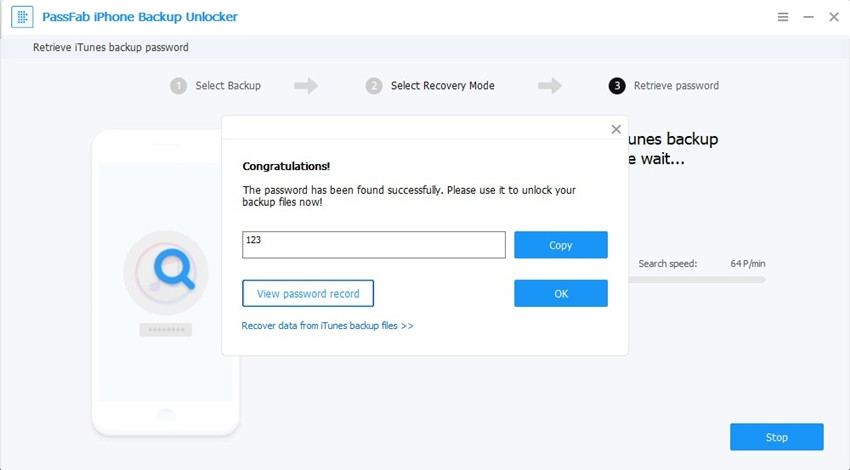 That is what you do when you forget the password for your iTunes backups.
Conclusion
We hope you like our list of 7 things you may not know about iTunes backup. It should certainly teach you some new tips and tricks that you didn't know before.