If your Asus laptop performing lower than usual or keep getting system failure. Then, you might consider resetting your computer. Even if you want to sell your own used computer, you need to completely erase the computer and not just delete what's inside. Because deleted data may be recovered by reverse engineering. So before tossing it to the next user, it is better to factory reset your laptop. If you have no idea how to do that, this article as a comprehensive guide will show you how to reset ASUS windows 8 laptop.
Part 1: How to Factory Reset ASUS Windows 8 Laptop
You can reset the ASUS laptop in two ways:
You can follow both ways, but before we get started, you need to make sure that your ASUS laptop is plugged in to charge.
Way 1: Reset ASUS Windows 8 laptop in the Boot
Step 1. Reboot the ASUS laptop, Press "F9" when you see the ASUS logo on the screen.
Step 2. When Boot Manager appears, just press "Enter".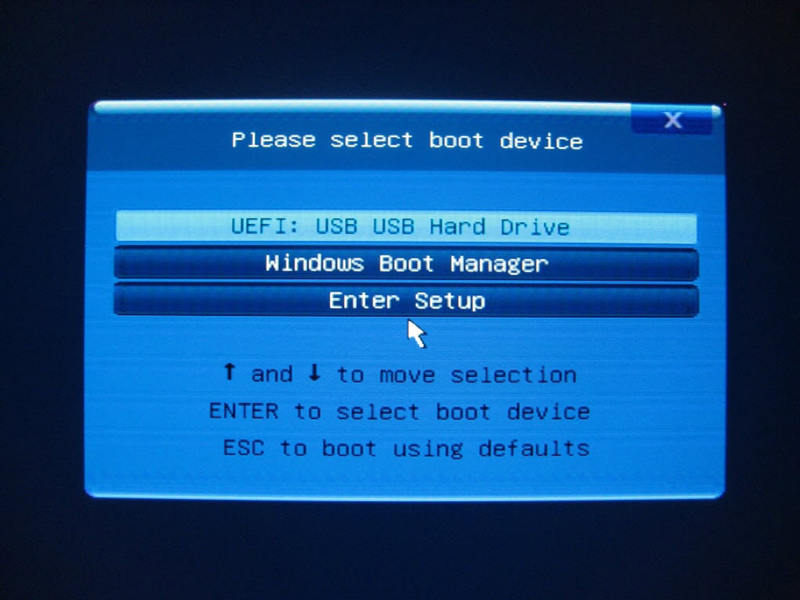 Step 3. Choose Language from the options and press "Next".
Step 4. Now You will be able to Three options on the screen.
Recover Windows to First Partition Only.
Recover Windows to Entire HD.
Recover Windows to Entire HD With Two Partitions.
Options a will only delete your First (C:) partition and other partitions will not be affected, but option b and c will erase all of your barriers and installs Windows to the C: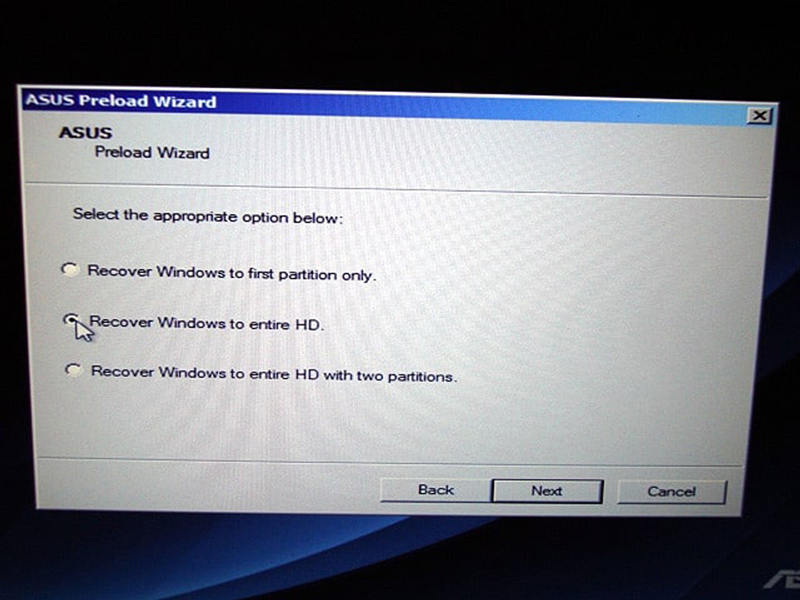 Step 5. Select any one of them and follow the instructions on the screen to restore the ASUS laptop to the factory default.
Note: All of your data will be erased, so make sure to back up your data.
Way 2: Reset ASUS Windows 8 laptop from Windows Settings
You can follow these simple steps to reset from a Windows setting.
Step 1. Press the Windows button and type "Settings" or move the mouse pointer to the bottom right corner to show the Charms bar and select Setting.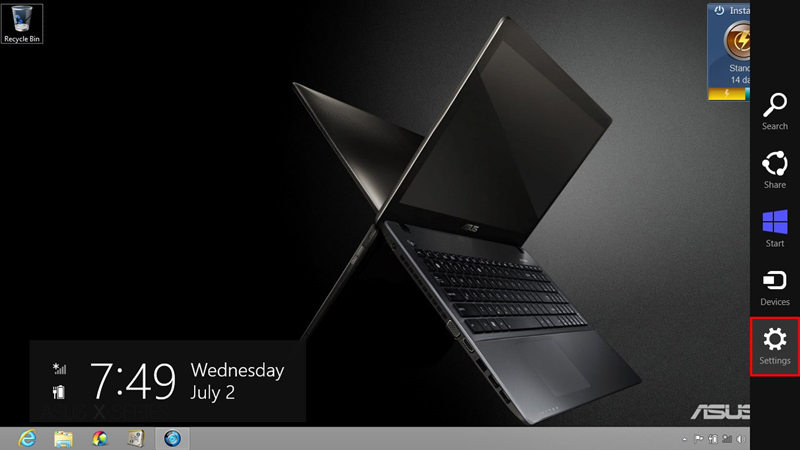 Step 2. Click on "Change PC settings".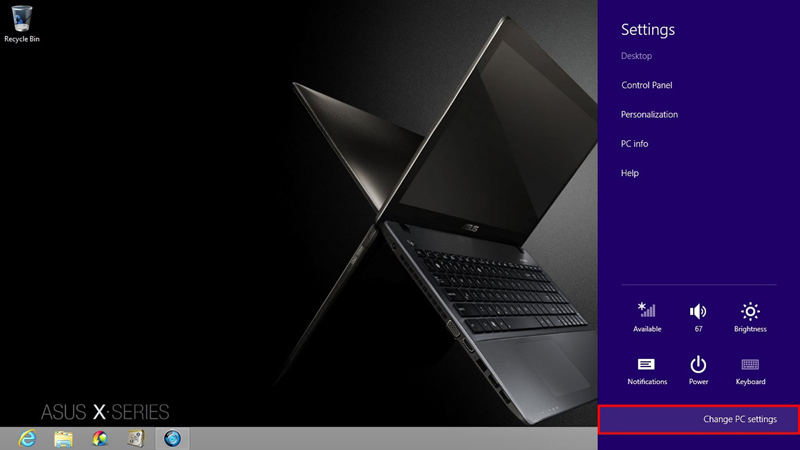 Step 3. Under the PC Settings choose option General then Click Get started under the Remove everything and reinstall Windows.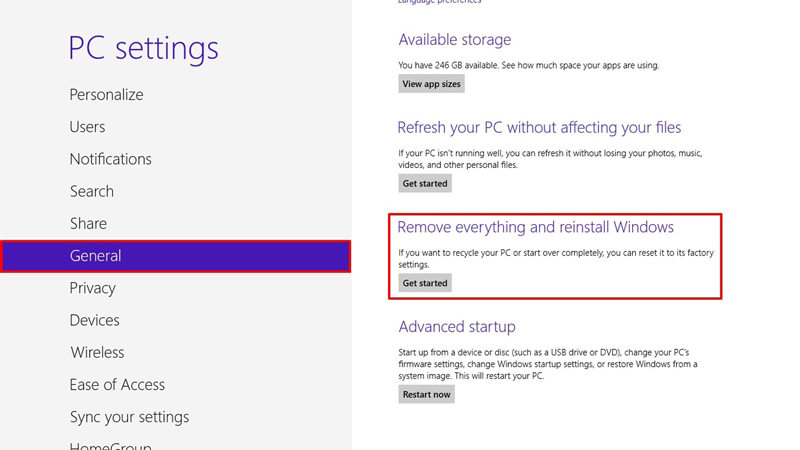 Note: If you are using Windows 8.1, you need to one extra step: click "Update and Recovery" and select Remove everything and reinstall Windows.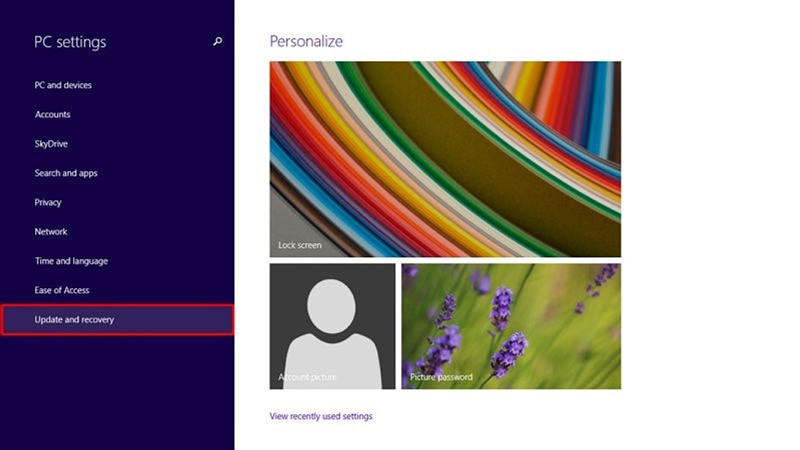 Step 4. Now you can see the message on the screen "All your files and apps will be removed" Click Next to proceed.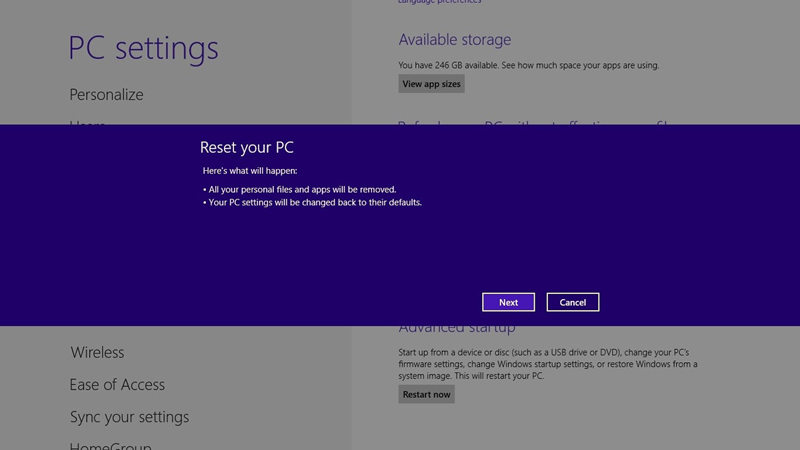 Step 5. The system will ask you to choose which you want to be removed. You will only see this message if you have more than one partition.
Option 1: Only the drive where Windows is installed (removed only C: partition)
Option 2: All drives (Remove all data and drives)
Step 6. Select how you want this recovery to clean your drive.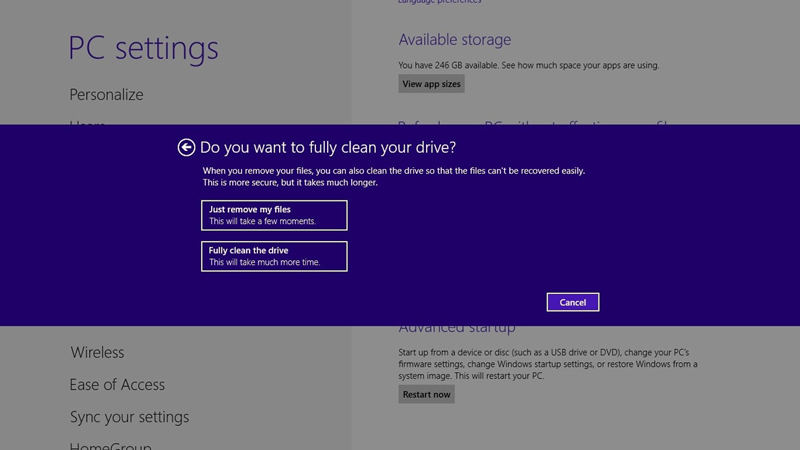 Step 7. Click "Reset" to start resetting your PC.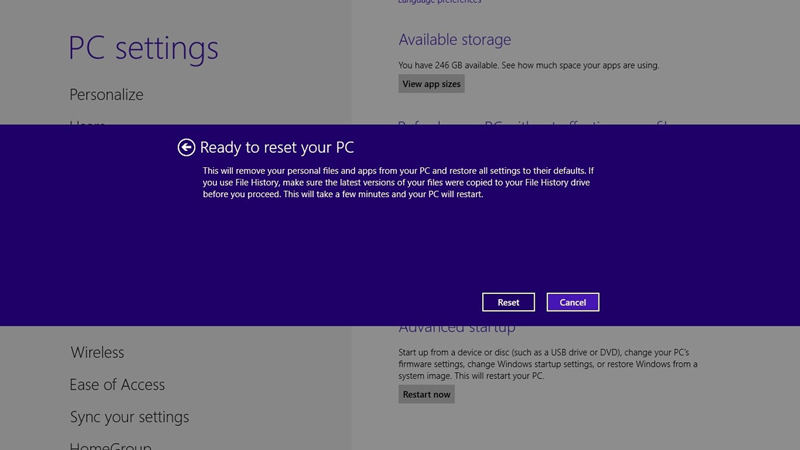 Note: Make sure that you have made a backup of your data because recovery can delete everything that store on the laptop. Your Laptop might restart from time to time, not to worry it is normal.
Part 2: The Frequently Asked Questions about ASUS Windows 8 Laptop
Now, as we are done with the ASUS recovery, now we will discuss the questions people ask on the internet: How can we boot in safe mode? How to unlock my ASUS laptop Windows 8? How to disable touchpad on ASUS laptop windows 8?
Q1: How do I unlock my Asus laptop Windows 8?
If you have locked yourself out, there is no way but to install a new windows or factory reset your laptop. The One-click PassFab 4WinKey offers an easy solution to this problem by unlocking your device in three simple steps:
Step 1: Download PassFab 4WinKey on any other laptop.
Step 2: Create a password reset drive.
Step 3: Reset Asus laptop password.
This software runs swiftly on Windows 10, Windows 8.1 / 8, Windows 7, and available on macOS as well.And it is simple that even a person with zero experience of technology can use it, and the best thing is the security of the system.
Q2: How to boot in safe mode windows 8 ASUS?
There are multiple ways to boot into safe mode:
You can enter into safe mode by holding

Shift

and press

Restart

at the same time.
You can also enter into the safe mode from

Change PC Settings > General > Select Advanced startup

or directly from

Recovery Options

in Windows 8/8.1.
You need to interrupt the normal boot three times in a row.
You can enable Safe Mode from Windows 8/8.1 installation media.
Enter into the Safe mode from a Windows 8/8.1 flash USB system recovery drive.
Q3: How to disable touchpad on ASUS laptop windows 8?
The touchpad built into a laptop and replaces the need for carrying another pointing device. Some user prefers to choose touchpad, but some do not. Sometimes when you have typing work, and you accidentally move the cursor away, and you feel disturbed, this mostly happens to the user who uses touchpad occasionally. There is nothing wrong with that; you can disable touchpad it so your work will never be interrupted.
Press

Fn

+

F9

key simultaneously.
You can disable touch from Settings Menu (Control Panel > Mouse).
Disable Touchpad drivers to stop touchpad from working.
Disable touchpad devices in BIOS Settings.
Summary
This article guides you on how to reset Asus laptop password while using Windows 8 or Windows 10. In first section of the article, two ways of resetting Windows 8 laptop during boot and from Windows setting are explained. In the next section people also ask about boot problem of Asus Windows 8 laptop are answered. If you has learned from this article, don't forget share it with your friends.