"I want to reinstall my MacOS via my DVD. But I have no idea how to boot Mac from CD/DVD. Can someone please help me?"
Well, booting the OS from a CD/DVD is a very common procedure and most people are used to this practice. As all the new model of the devices are rejecting the DVD-ROM users are finding it very hard to boot Mac.
But if you have on installed with your Mac then it will be very easy to boot from it. It is simply manageable by inserting the bootable disk into the Mac and making a restart. Doing this will make Mac boot from CD, but if it does not work you can also do it manually from the computer. All the necessary details are available in the article below. 
It is very simple to make Mac boot from CD or DVD. The procedure is extremely straightforward but you have to know your way around on a Mac. There are actually, 2 main procedures to make MacBook boot from CD and they ate listed below;
Option 1. Set Mac Boot from CD (or DVD) with Disk Utility
There is another way to make MacBook Pro boot from CD, and it is via the Disk Utility. Just like the previous procedure it is also very easy sand simple. If you still have doubt to make boot CD Mac, then follow the guide below;
Step 1: Now, start by inserting an empty disk into the optical drive of your Mac. As soon as you do it, a menu will pop-up asking you, what do you want to do with the disk? Click "Ignore" and proceed.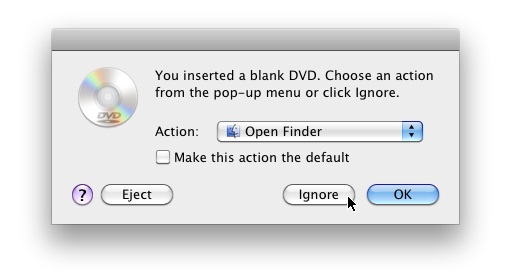 Step 2: After that. You need to locate ISO file. After locating it, make a right-click on it and select "Open With", followed by "Disk Utility".

Step 3: After selecting the ISO file, click "Burn". A drop menu will open immediately where you have to check the option "Verify Burned Data". Lastly, click "Burn".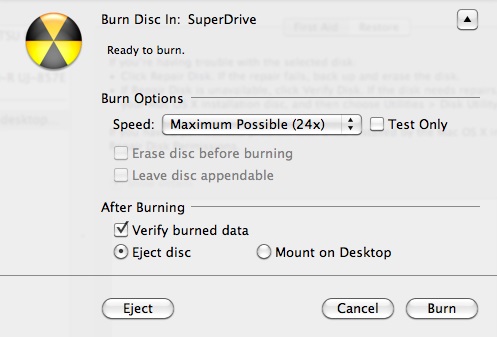 This is the way to use boot utility on Mac to boot from a CD.
Option 2. Boot Mac from CD (or DVD) via Startup Manager
First of all, it is necessary for your MacBook to have a DVD-ROM, without a DVD-ROM you won't be able to insert the disk. So, in order to make iMac boot from CD, you need to make sure that the CD or DVD you are inserting is actually bootable. After that follow the guide below;
Step 1: Insert the bootable disk into your Mac and restart it.
Step 2: Then, press and hold the "C" key until the Mac boots from the DVD. If it boots from the DVD you will see the Welcome screen.
Step 3: If Mac does not boot from the DVD properly, you can hold the "Option" key. It will launch the "Startup Manager".
Step 4: Then, the icons for the bootable discs will be on the screen. Manually, choose the DVD-ROM.
This is a very useful technique, it helps to jump-start the procedure if there is anything wrong with the disk or the Mac is not booting from it properly.
Additional Tips: How to Create Bootable CD/DVD on Mac
Nowadays, there is numerous program are available that makes it much easier to create a bootable CD on your respective OS. Some of these programs are designed for Windows, some of them are specified for Mac only and some of them work on both of the leading operating systems.
Although the number of such programs is huge it does not make it easier for you to choose the right software for your work. It actually makes the thing really difficult as not all the programs are as capable as they advertise to be. But for your convenience, we took the responsibility and checked out a few of this program. Our top choice is PassFab 4WinKey and it is one of the best pest programs out there.
Besides its perfect track record, 4WinKey is very fast and comes with several modes to work on issues as per the requirement of the users. The operating procedure is also very simple. The 4WinKey is available in 4 versions. It has a Standard version, a Professional version, an Enterprise version and an Ultimate version. All of them support CD and DVD.
Step 1: Get PassFab 4WinKey for Mac from its dedicated website and install it.
Step 2: Now, launch the program and select CD/DVD as your bootable media.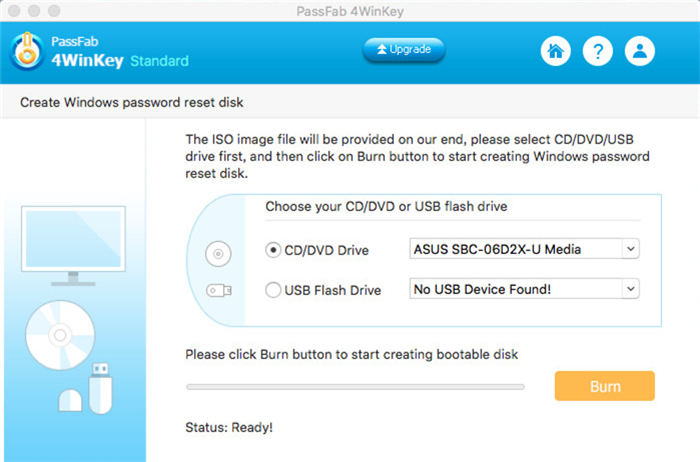 Step 3: Now, click "Burn" to create the bootable disk. But the program will prompt a warning notice if the disk is not empty.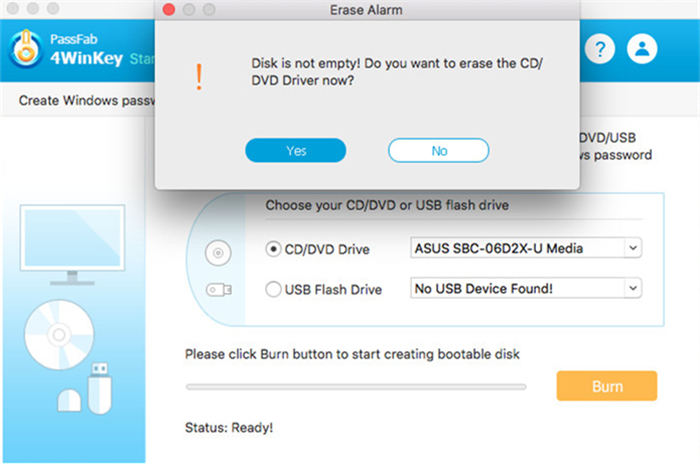 Step 4: Click "Yes" to proceed and the progression will be visible on the 4WinKey panel.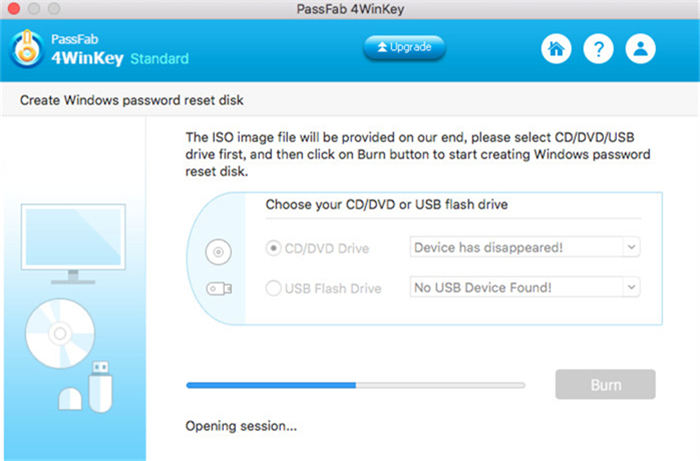 Step 5: You have to wait a few minutes, later you will be notified as the program completes the procedure.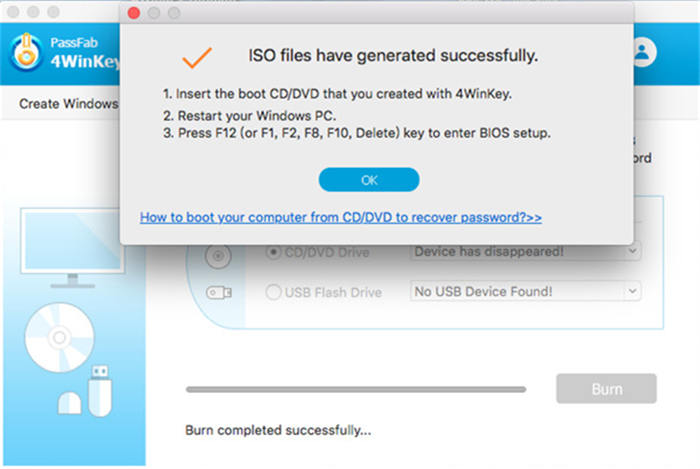 This is an extremely easy procedure, it performs fast and safely transfers data to create a proper bootable disk. 
Summary
Therefore, you will find it very easy to boot Mac form a CD/DVD. The procedure is simple and straightforward, all the details regarding the procedure are provided on the article for your convenience. But if you want to create a bootable disk for Windows on your Mac you can get the help from a capable software like 4WinKey. It will make things easier!