"How do I recover my Microsoft password?"
When it comes to Microsoft password recovery there can be two possible scenarios, recover Microsoft password which will let you know the current password of your account. This, generally, is not possible (for security reasons) as there is no provision with Microsoft to share your current password with you even if you have forgotten it. The only way to recover Microsoft password is to recall it or maybe you've written it somewhere while account creation to deal with such situations in future.
Else, the only way to retrieve your Microsoft account is by password resetting it. This can easily be done via the Microsoft Windows 10's "Forgot my password" functionality to recover Microsoft password and regain access to your account. Or, if in case this too doesn't work out for you, then seeking the help of a third party software to perform Microsoft password recovery will prove to be the best bet.
Before we get started with Microsoft password recovery let's first understand the pre-requisites which needs to be taken care of while resetting Microsoft account password.
It is important that you must have an active internet connection in order to proceed with Microsoft password recovery over Windows 10 Forgot my password.
Second, you must remember and have access to the alternate contact method, i.e. either the phone number or email address, which you've set during the creation of the account. It is important to receive the security code sent by Microsoft and to prove your authenticity of the account.
Third, in case, you do not receive the security code immediately, ensure to wait for some time prior to making another attempt and not to keep repeating the process over and over again without waiting.
Let's wait no longer and get started with the step by step tutorials for Microsoft password recovery.
Way 1. Recover Microsoft Password via "forgot my password"
As you're already familiar with the pre requisites for this method, here is the step by step instruction manual on how to recover my microsoft password via the Windows 10 "Forgot my password" technique.
Step 1: First, reboot your computer and perform usual operations till you reach the Microsoft account login window. Then, select your Microsoft account by tapping on it (if you have multiple user accounts).
Step 2: Then, try making a couple of wrong attempts to enable "I forgot my password" link. Hit on it and you will be redirected to a new window that says "Recover your account". Here you need to punch in the captcha code shown over your screen to confirm your activity.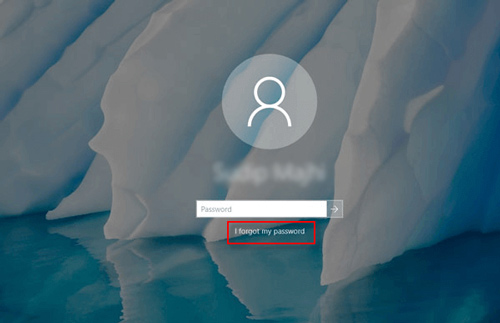 Step 3: Now, you've to verify that this microsoft password recovery is being performed by the original user of the Microsoft account. For this, select the alternate contact options from the drop down menu. Be it your alternate email ID or phone number, you must have access to it to receive the security code. Push "Next" afterwards.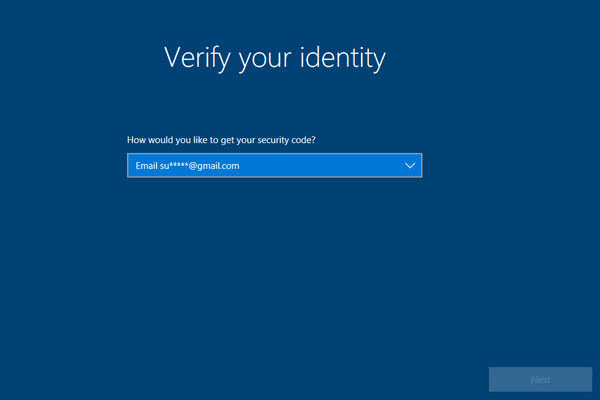 Step 4: Fetch the security code from the selected alternative above and feed it in the respective field over your screen. Once done, proceed to reset the Microsoft account password in the next step and you're done.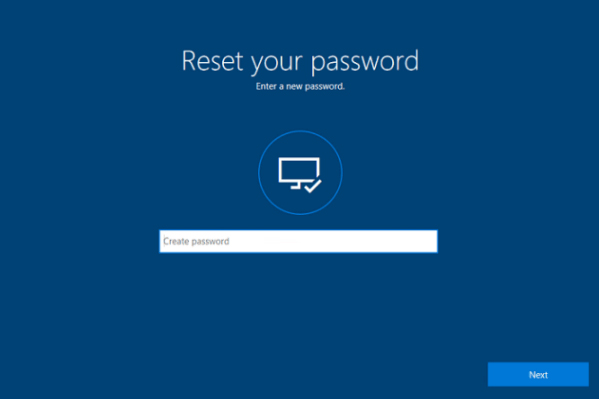 Way 2. Recover Microsoft Password using PassFab 4WinKey
A yet another way to recover my Microsoft password, PassFab 4WinKey is the most trustable pick. With this mighty tool, you can be assured of resetting the password of your Microsoft account and that too without the need of any recovery email or phone number or even without the old password. To perform Microsoft password recovery or an Admin account or a local account password resetting or removing is a cakewalk for this software. Moreover, if you're locked out of your computer, you still are empowered with the functionality to add or remove the Admin account. Here's the detailed tutorial on how to recover Microsoft password.
Step 1: Install the program from the PassFab 4WinKey's official website. Now, push a "USB" drive (empty) into your PC. Now, launch the program and opt for "USB Flash Drive" option, then tap on "Burn".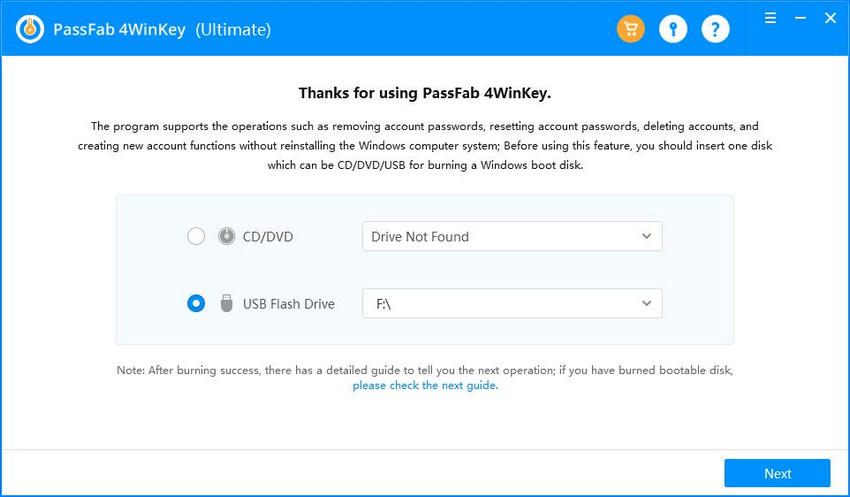 Step 2: As soon as the process completes, eject the burned USB and shove it into the locked Microsoft account PC. Then, reboot the PC. Strike the "Esc" or "F12" button when you get to see the first boot screen. Now, on the "Boot Menu", get into the "Removable devices" section and opt for "USB drive" as the 1st boot device.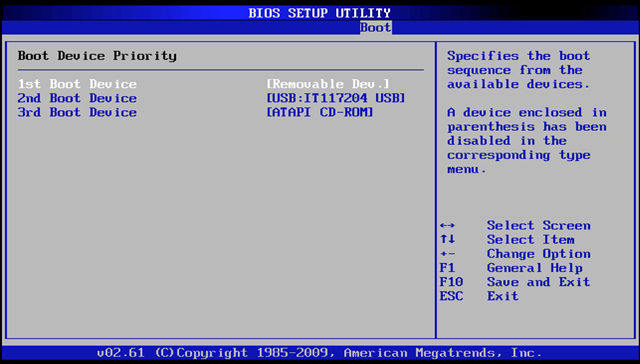 Step 3: PassFab 4WinKey will now start up. Choose the OS version and select the "Reset your password" option available in the bottom part followed by "Next".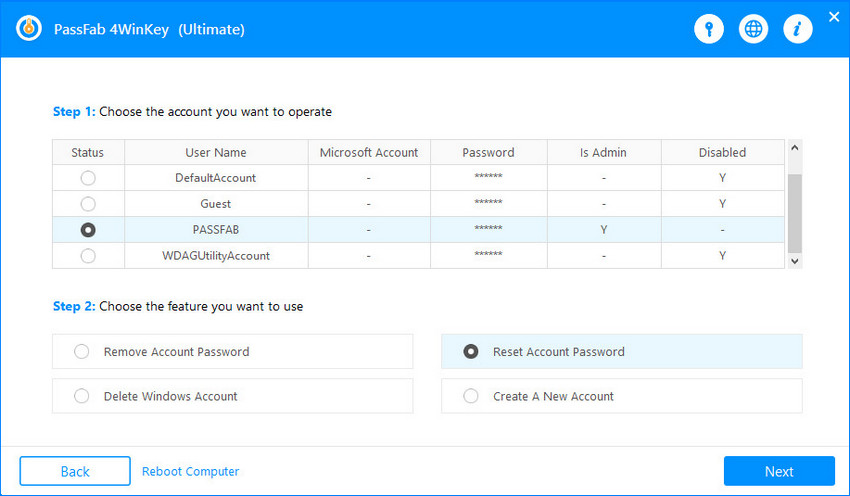 Step 4: Next, you need to opt in for the desired Microsoft account from the list and feed in the new password in the "New password" below followed by hitting the "Next" button. Congratulations! You've successfully reset the Microsoft account password, simply reboot your PC and you're good to go.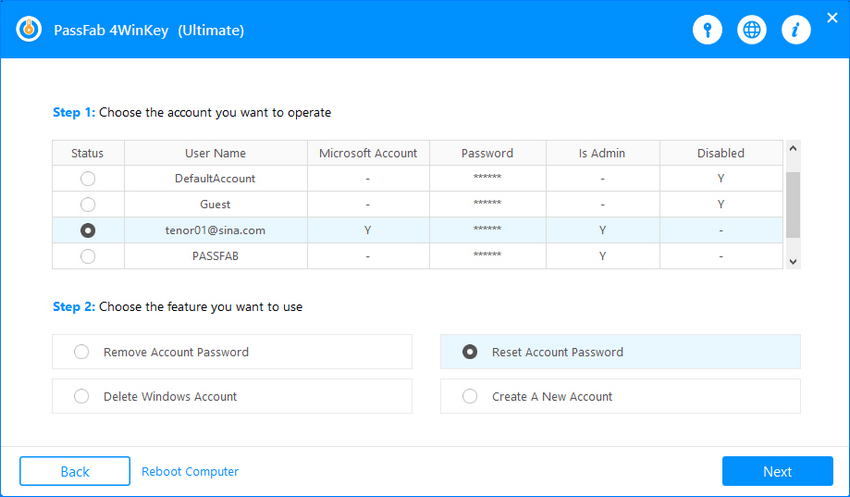 Here is a video guide about how to recover or reset Microsoft account password by using 4WinKey:
Final Verdict
While inching towards the end of today's post, we now believe that you have a full understanding on how to recover your Microsoft password via both the conventional way and the third party way. Though Windows 10 does help you to reset your password, there are still several instances reported when users weren't able to retrieve security code. Hence, the PassFab 4WinKey is a sure shot solution for you.