"How to find my Microsoft account? How do i find which microsoft account is linked to my license? I upgraded my Windows 8.1 to Windows 10 a year back roughly. I am about to change my Internal hard disk. I am not sure which microsoft account in linked to my license. I can open my 2 accounts in browser but I cannot find which account is linked they do not mention it anywhere. Is there any way to find it. Please tell me. Thank u."
There are times when we get to a situation where we can't recall our Microsoft account address or other account address. That's completely normal as in our day to day hectic schedule we do forget some trivial things. Now, when you've forgotten your Microsoft account there can be serious repercussions of it. Some are as follows:
You won't be able to access your Microsoft account as you do not actually remember what it is.
Will no longer be able to make use of all the Microsoft services that were enabled to that particular account.
In case, you've switched to a newer device and wish to sync all your settings from other devices to this new device using Microsoft account, you'll be restrained from doing that as well.
But worry no more, we've got your back! To help you with your query "how to find my Microsoft account", we have specifically drafted this entire post regarding it. Moreover, just in case you're also not able to recall the password for it and wondering "how do i find my microsoft password" after finding Microsoft account, the latter part of the article will prove to be really helpful to you in such a situation. Keep reading!
Part 1. How to Find Back Your Microsoft Account
It is, indeed, very important to find back your Microsoft Account if you're a regular user of Microsoft services. Why? Well, you may lose all your important information and settings (that got synced to your Microsoft account). For your convenience, we have brought to you're the step by step tutorial on how to find Microsoft account. Simply, you need to follow the instructions below to get hold of Microsoft account again.
Step 1: Initiate the process by visiting the official Microsoft Sign in page (https://login.live.com/). Then, you need to push the "Forgot username" link available on the sign in box.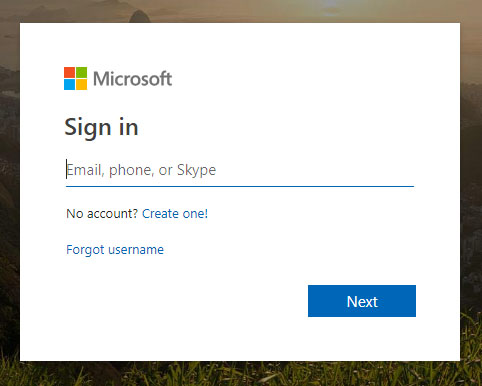 Step 2: You'll then be redirected to "Recover your username" screen where you're required to feed in the alternate email address or the phone number that you may have you set for account recovery during the creation of your Microsoft account.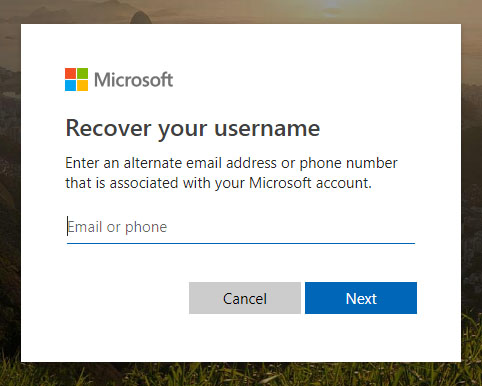 Step 3: A security code will then be sent by Microsoft team to your alternate contact address, be it Email or phone number. Fetch that security code the respective method and then you have to feed it into the username recovery window.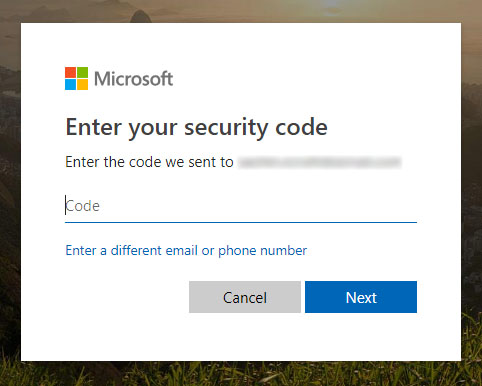 Now, the Microsoft team will cross verify the information provided by you with what they have on their databases. In case, the information matches, then "Congratulations!" you'll then be redirected to your Microsoft account. And with this, your guide on how to find my microsoft account completes!
Part 2. How to Recover the Lost Microsoft Password
Now that you were successful in finding microsoft account, we hope you do remember the password for it. But what if you don't remember it? How do i find my microsoft password is your next big issue, correct? Well, we have a solution for that too! For this purpose, we would like to introduce a trusted and highly recommended password recovery tool, PassFab 4WinKey. This trusted tool helps you to effectively reset/remove the Microsoft account password in just a matter of a couple of steps and that too, without the need of the old password. Not just, Microsoft account, it helps you to reset password of local or Admin account of your computer too. Wondering, how to use this? Well, let's not wait any longer get to understand the detailed tutorial on how to recover Microsoft account password.
Step 1 – Head to PassFab 4WinKey's official website and download the program. Now, install it over and launch it. Then, you need to make a bootable media either via USB or CD/DVD. Plug in an empty "USB" to your PC, for instance. From the program window, opt for "USB Flash Drive" option and tap on "Burn".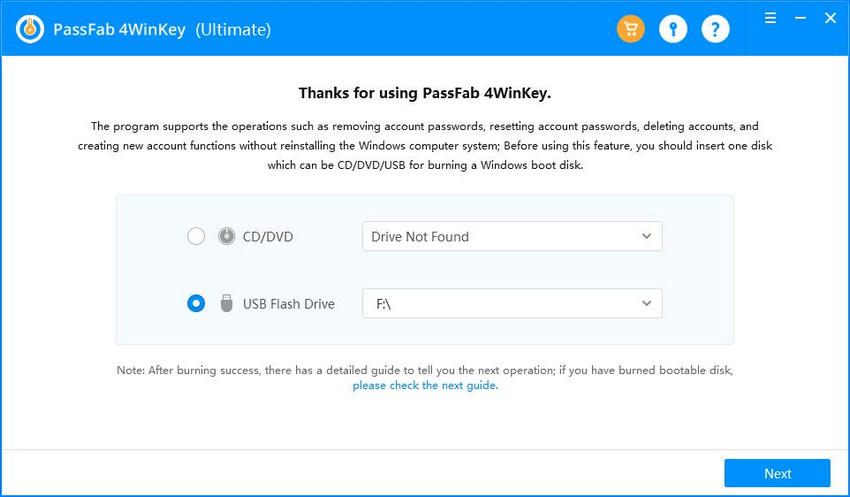 Step 2 – Once done, eject USB now and plug it into the computer with the Microsoft account. Reboot the PC and then tap "Esc" or "F12" buttons over your keyboard during the first boot screen. You'll then launch the "Boot Menu", opt for the "Removable devices" option and then set "USB drive?" as the boot media.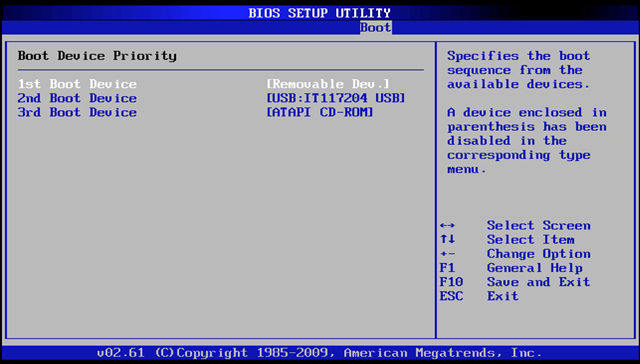 Step 3 – PassFab 4WinKey will now launch over your PC. Choose the OS and select the desired operation that you wish to perform. In this case, opt for "Reset your password" option to set a new Microsoft account password and regain access to your account.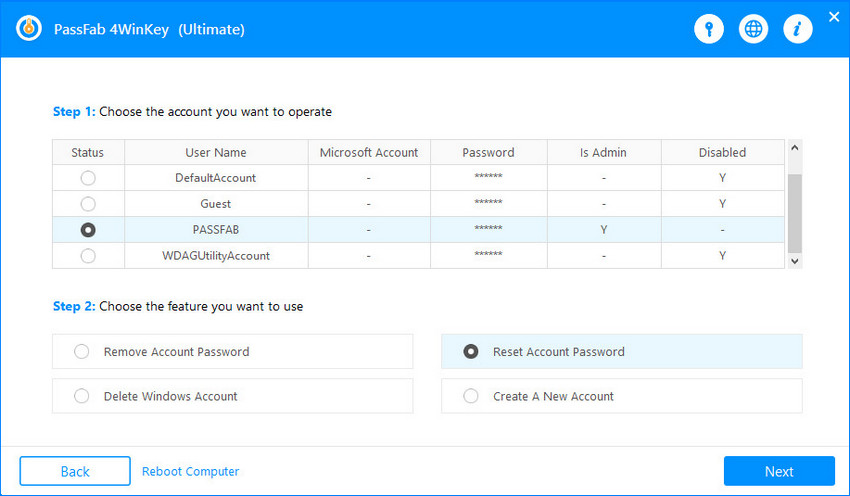 Step 4 – Now, you'll have a list of accounts available on your screen, opt for the respective Microsoft account and in the "New Password" field, key in the preferred password for it followed by "Next". PassFab 4WinKey will now reset the password of your Microsoft account and you'll be able to gain access back to your PC.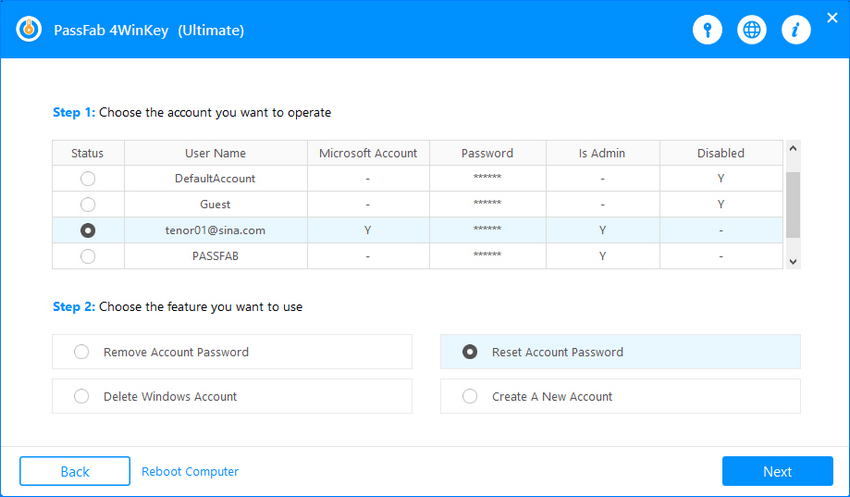 Here is a vieo tutorial about how to reset Microsoft password:
Final Words
That was all about how to find microsoft account and how to reset my microsoft account password. We believe that you problems must have been resolved by now. It is now time to conclude the article and we do appreciate your time utilized on reading and hope that you like our post.