Microsoft Word is the most popular Word processor on the market. One the great feature it comes with is its security feature that allows you to create a password for your documents. It keeps the contents of your word files secure and is one sure way of ensuring privacy. But what happens when you forget your password? Is it a dead end? That's where Word password recovery software comes in. These are tools that help you recover lost passwords for your Word documents. This article lists the top three free Word password recovery tools including their advantages and disadvantages.
1. PassFab for Word
PassFab for Word is a password recovery tool that helps you recover your Word passwords using brute force attack, dictionary attack or brute force mask attack. That, combined with its simple, straight-forward recovery process, and beautiful design, makes it the best Word password recovery tool.
Advantages
Flexibility in the password recovery using three different password recovery options.
Easy to use: recover passwords in two steps.
Supports Word 2017/2016/ 2013 etc.
Compatible with Windows Server 2012/ 2011/ 2008 and Windows 10/ 8.1/ 8/ 7/ Vista/ XP.
Recover more than 100 file types.
Uses advanced algorithms and GPU technology to ensure fast recovery times.
Disadvantages
The free version has limited functionality.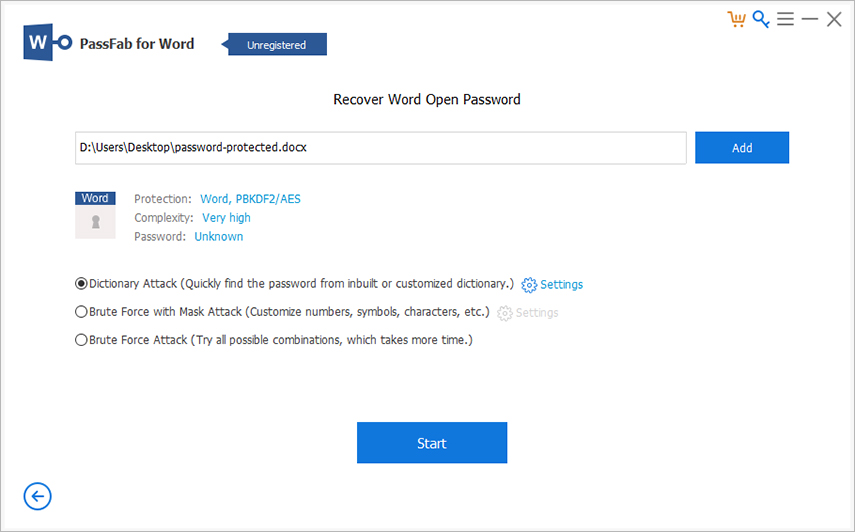 Here is a video guide about how to use this Word password recovery tool:
2. SmartKey Office Password Recovery
SmartKey Office Password Recovery is a tool that combines a perfect blend of design and functionality to recover Word document passwords. Passwords are recovered in a matter of minutes depending on its complexity and method used aided by the multi-core GPU and CPU acceleration.
Advantages
Recover passwords for Word 2017/2016/ 2013/ 2010/ 2007.
Use one of brute-force, brute-force mask or dictionary attack to recover passwords.
A simple 2-step password recovery process.
Beautiful design.
Compatible with Windows 10/ 8.1/ 8/ 7/ Vista/ XP.
Disadvantages
Most features are only available in the full version.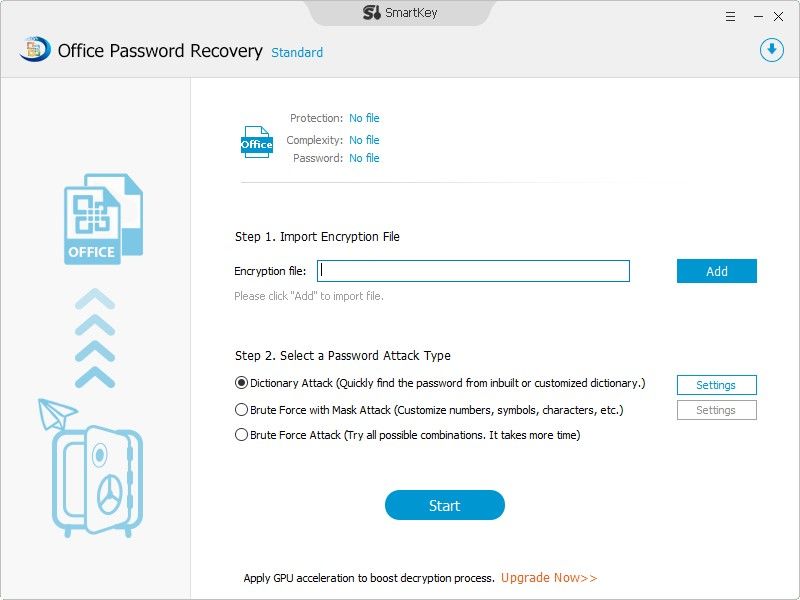 3. Recuva
Recuva is a great password recovery software that helps unlock word document without password. It supports multiple file systems and is compatible with Windows 10/8.1/8/7/XP/Vista/Server 2008 and 2003.
Advantages
Fast recovery of passwords.
Simple to use.
Disadvantages
Free version has limited functionality.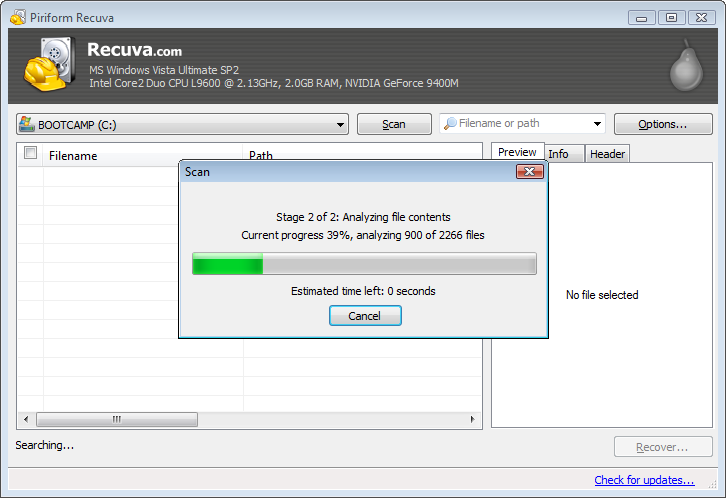 Conclusion
A great Word password recovery tool is one which is easy to use, completes the recovery quickly and isn't limited by the number of characters set in a password. All the tools listed above tick the three boxes. It is important to know the different attack mechanisms mentioned above. Dictionary attack determines the password using leads from customized or built-in dictionaries. The software updates/ downloads the latest dictionary to increase rate of success. Some, like PassFab for Word, allow you to add the latest dictionary. Recovery through dictionary attack is usually fast. Brute force with mask attack gives you a provision to include numbers, special characters and symbols to increase the speed and success rate of the process. Brute force attack determines a password by using all possible combinations. Brute force attack takes the longest time to crack a password.