A normal internet user is subscribed to many social media sites and one can easily forget their passwords; particularly when you haven't set up your browser or the specific website to remember it. Most of us have, at one point in time, forgotten our Gmail password. In case you forgot Gmail password, read on. This article explains how to reset it.
Method 1: Reset Password on Google Account Support Page
This procedure will help you with your Gmail password recovery through Google's account support page.
Step 1: Visit gmail.com and enter your email address.
Step 2: Click "Forgot Password".
Step 3: Enter the last password you remember.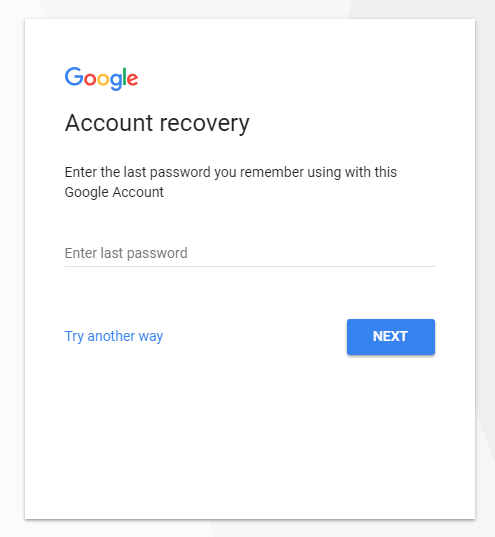 Step 4: If you can't remember any of the previous passwords, click "Try another way" at the bottom of left of the portal. Click "Text" or "Call". You'll receive a verification code on your phone. It has to be the same one you used to verify when you signed up for the account.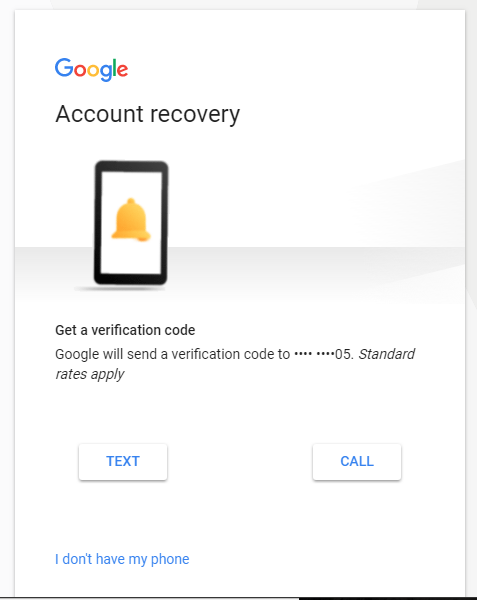 Note: If you don't have your phone with you, click "I don't have my phone" and click "Send" to receive a verification code on your recovery email. If not, you'll have to enter the Month and Year you created the account.
Step 5: Enter the verification code.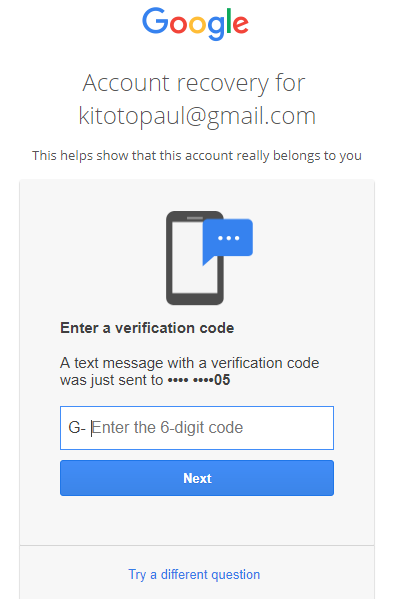 Step 6: Change your password.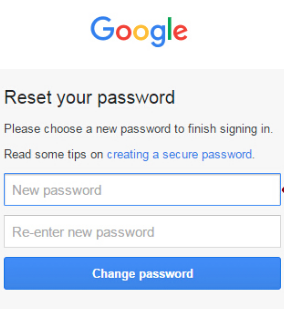 That's how to perform Gmail password reset when you forgot or lost it. Some users may not remember their email addresses. You can easily find it out by going to your browser: your email address is the combination of characters before the @gmail part. Even so, you may not have set up a recovery email. You'll have to manually verify your identity by visiting Google Account Recovery > Enter Email Address > I don't know > Verify your Identity. You'll then be asked a few questions. Answer them accurately. In case you've forgotten your password and are working with G Suite or Google Apps, contact your administrator who'll then be able to reset your password.
Method 2: Reset Gmail Password Using Password Manager
If you can't remmeber Gmail password and want to reset it, then you need to recover it at first. You need a powerful third-party program such as PassFab iOS Password Manager. This is powerful shareware that enables you to get back lost email account address and password, Wi-Fi password, website and app login account and password, screen time passcode, Apple ID and password, credit card information, etc. Before using this software, you need to make sure you have saved the passwords on your iPhone or iPad. You can see how to use it as follow:
Step 1. Download and install this software, open it and connect your iOS device to it.
Step 2. Click on "Start Scan" button and continue to next step.
Step 3. Wait for a few minutes, then your Gmail password will be shown in the interface.
Step 4. Then you can use the password to login Gmail account and then reset it finally.
Here is a video tutorial about how to use PassFab iOS Password Manager to recover Gmail password:
Conclusion
Hope this post helps you in recovering Gmail password. Resetting your Gmail password is simple. Adding your number o your gmail account not only secures your account, but makes it easy to reset your password since the password reset code can be sent directly to your phone.