In this article, you will be able to find some methods that can help you to fix "Google Chrome is Trying to Show Passwords. Type your Windows Password to allow this" problem. You will also find the reasons for seeing this window pop up in the first place. Normally a user can encounter this problem when he/she is trying to view the saved passwords in Chrome browser. It can be easily solved within a few minutes with the help of some simple steps though.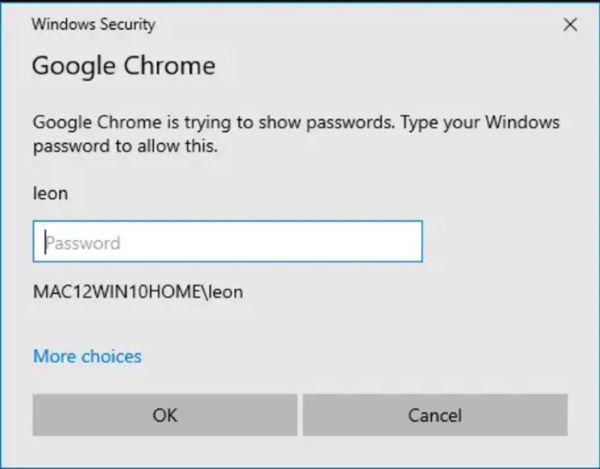 Why Does Google Chrome Keep Asking for Password?
All popular browsers including Google Chrome allow their users to save the passwords for various account and website logins. This saves the users some time while they are trying to log in to some account because they do not have to manually type in the password. Other than that, they also do not have to remember it once they have entered the password and allowed Chrome to save it.
But what if you forget the password to some account and want to log in with some other device? If you have already saved the password in your browser then you can simply go to saved passwords and Google Chrome will show you the password that you need. However in some cases, when people try to see their saved passwords, Chrome shows a window asking to enter Windows passwords in order to see the passwords you have saved.
This feature is added for security purposes so that the wrong person cannot access your account passwords. Some Windows users have also encountered this problem where Chrome asks them to enter Windows password even though their PC is not protected by any password. You can solve this problem easily too if you follow some easy steps.
Google Chrome is Trying to Show Passwords, How to Fix
Fix 1. Type Correct Windows Password
In case you have already protected your computer with a password, you can simply enter it to see your saved passwords in the following way:
Step 1: Press the "menu" button after opening Chrome Browser which consists of three vertical dots at the top right corner. Click on "settings" from the drop down menu. You can also enter "chrome://settings" in the search bar to open settings.


Step 2: Simply click on "Passwords" to access the list of your saved passwords.


Step 3: A list of the passwords you have saved on the browser will be shown to you but these passwords won't be visible. You will be able to see the website name, username and the dotted form of your passwords. To see your required password, click on the "eye" button right next to it.


Step 4: Enter the password or PIN of the Windows user account that you are using and your required password will be visible to you.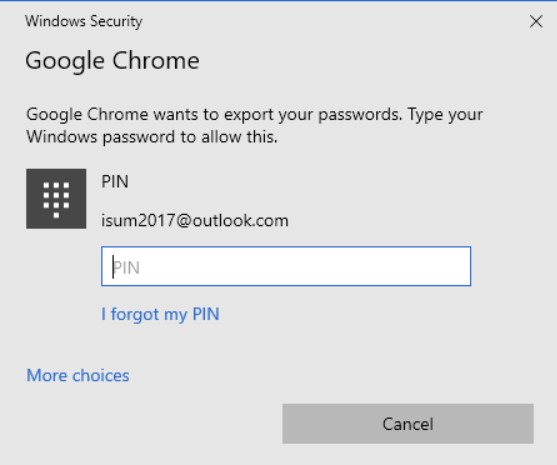 In case you have not set up a password on your Windows user account, this could be a Google glitch and could be solved in a few minutes.
Step One: For this, you are going to have to set up a password on your PC first because you do not already have one. Open "Control Panel" from startup menu and go to "User accounts" directly.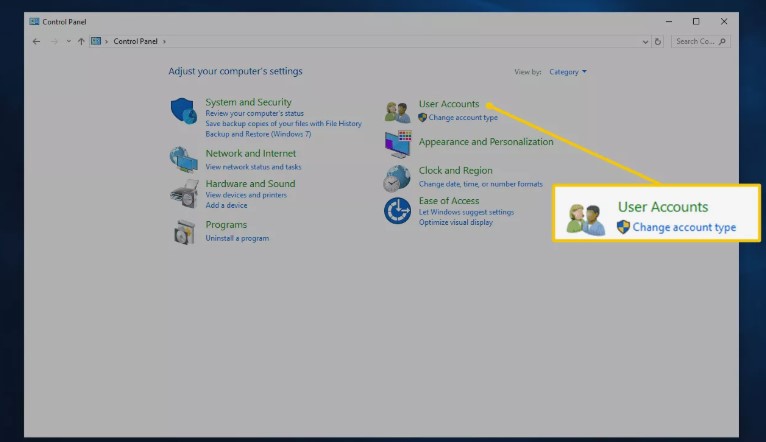 Step Two: Click on "Make changes to my account in PC settings" and go to "Sign-in Options".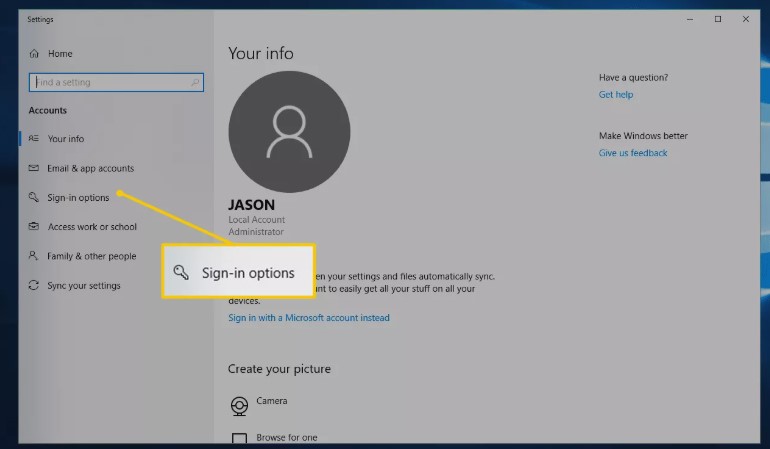 Step Three: Press "Add" under the password option and type your password twice before selecting a hint and clicking on "finish".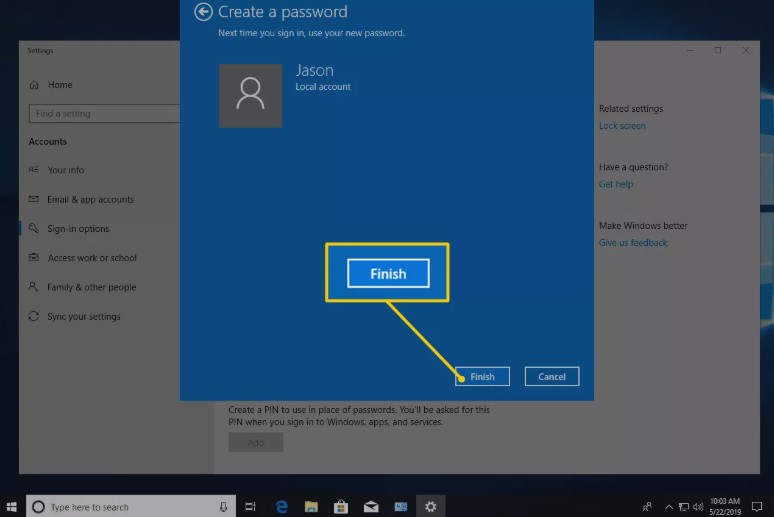 Step Four: Enter this password now when "Chrome is trying to show passwords" window appears. Then disable the feature in Chrome that requires you to enter Windows password to view saved passwords via Disable Password Manager Re-authentication and re-launch the browser.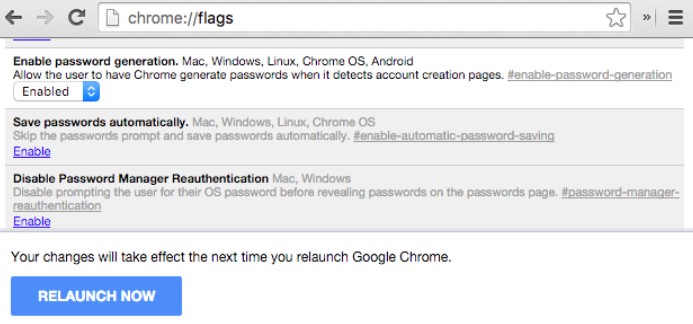 Now you can disable your Windows user account password too and the problem will be solved.
Fix 2. Reset Windows Password with 4WinKey
In the worst case scenario, you might have your account passwords saved in the browser of a locked PC whose Windows password you have forgotten. But even in that case, you can save your time by using PassFab 4WinKey to reset the password. Just follow the simple steps given below and the program will do the job in no time.
Step 1: Download PassFab 4WinKey on another PC/Mac and launch it. You will see various options for the boot media that you want to use. You can choose any one of those preferably a USB drive. That data on your selected drive will be removed.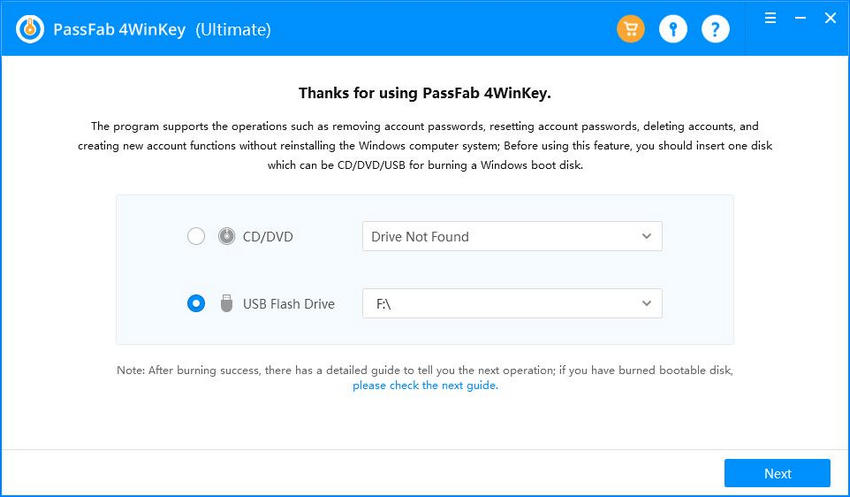 Step 2: The software will start burning the disk and you will be able to see the progress on your screen.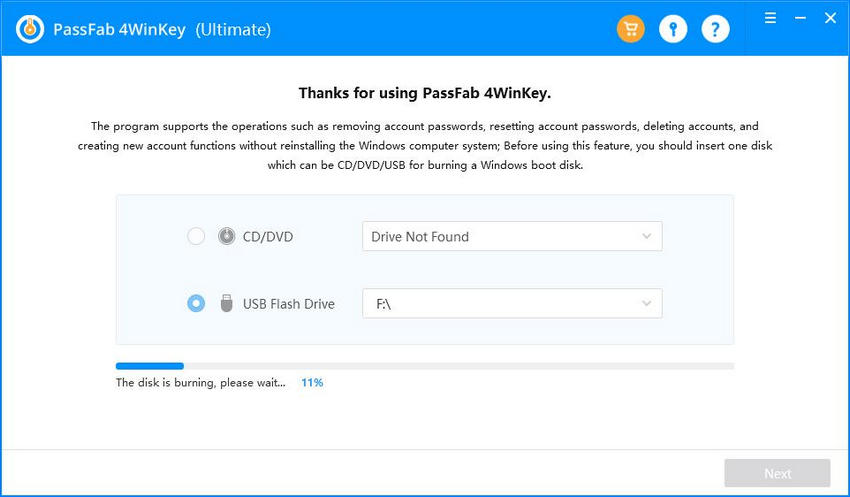 Step 3: Now take that disk or drive and insert it into the locked PC whose password you have forgotten. Press "F12" or the "Esc" button to enter the boot menu while restarting. Now select your boot drive which is the drive burned earlier and exit the menu after.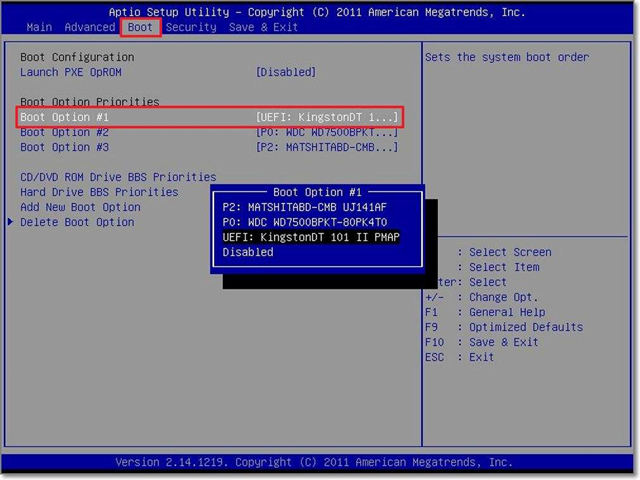 Step 4: Now your system will restart. Choose the system that you need to reset from the interface and select the option to reset account password after choosing a guest, Microsoft or administrator account that you want to operate.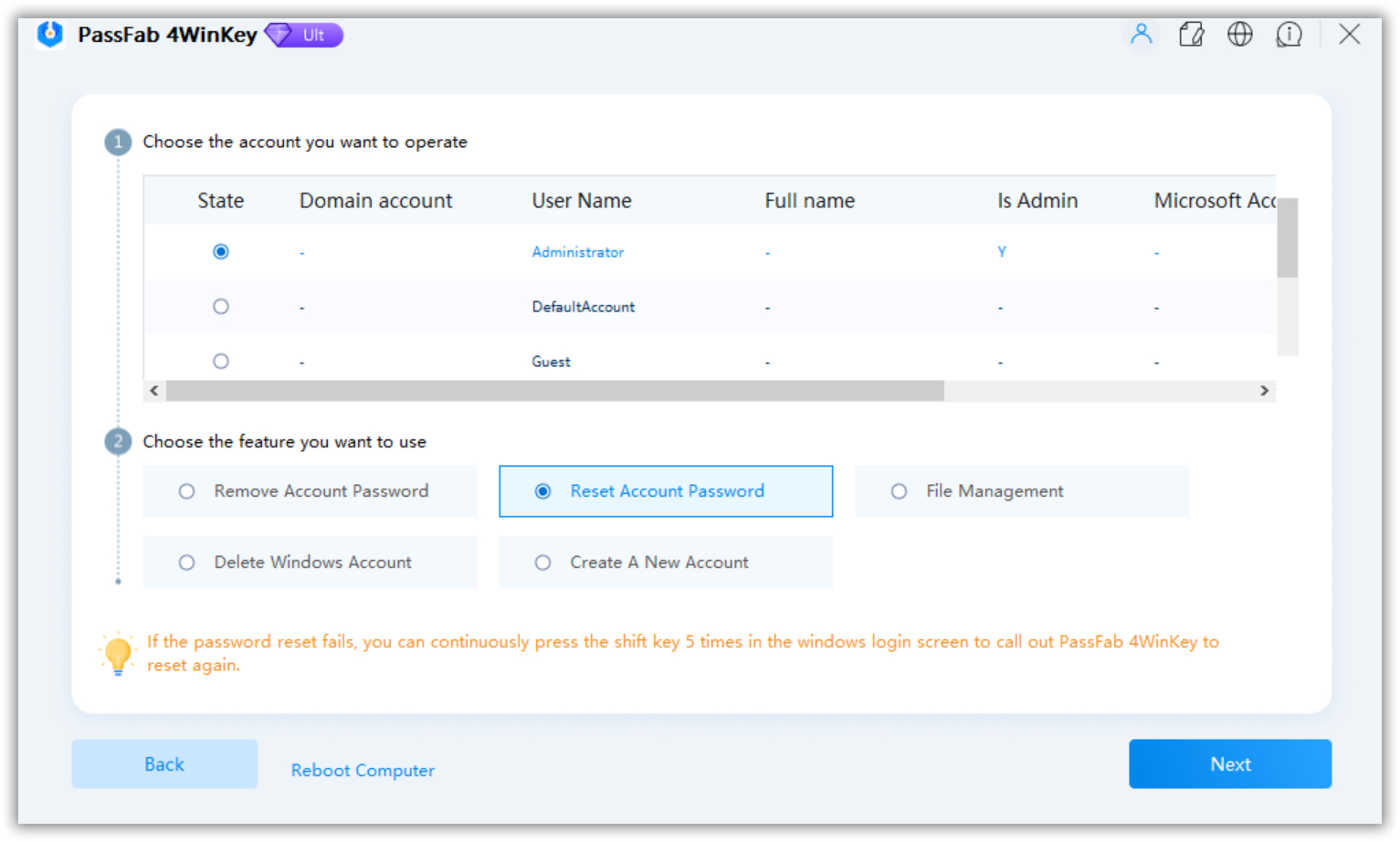 Step 5: You will be asked to enter a new password and click "Next". Reboot your system and unlock it with the new password.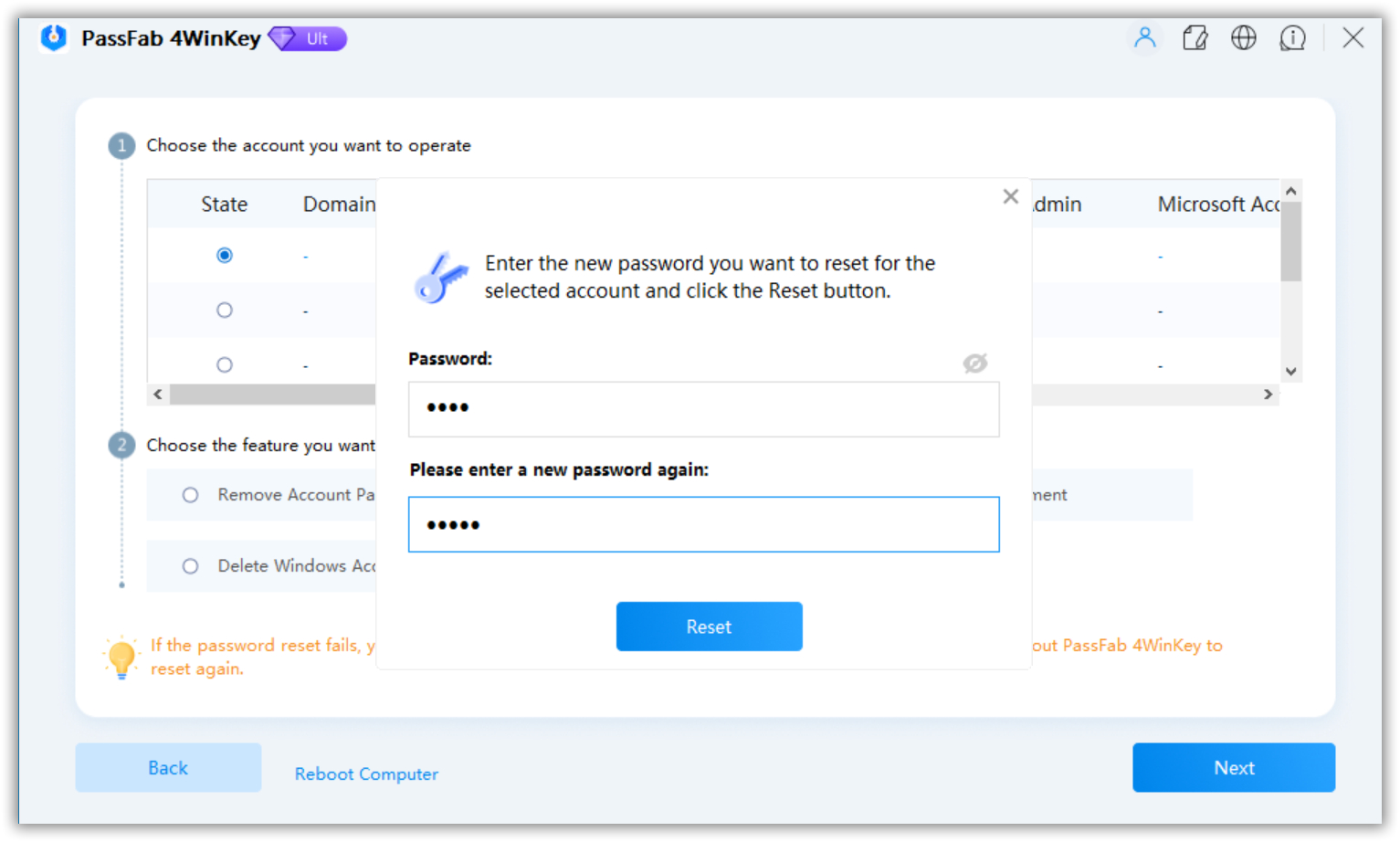 Final Words
In this way, you can resolve "google chrome is trying to show passwords" problem without losing any of your data. You can also simply change the settings in chrome if you do not want to see this authentication window again.
FAQs About Windows Password for Chrome Password
Q1. Why can't I see my saved passwords in Chrome?
It can happen because of Chrome's security settings which need you to enter your Windows password to see saved password. If you don't have a Windows password then it could be because of some glitch.
Q2. How do I stop chrome from asking for a password?
You can use the "Disable Password Manager Re-authentication" feature in Chrome flags to stop Chrome from asking for a password with the above mentioned method.
Q3. Can I manually add a password for Chrome to remember?
There is no way to do that without using a third party software but if you enable the "Offer to save passwords" feature in passwords menu then the websites would ask you whether you want to save your password for accessing them. Also, remove the website from "Never Save" list if you want to be asked to save the password for it.
Q4. Are saved passwords in Chrome safe?
Chrome uses Data Protection API (DPAPI) to encrypt and store your passwords for security purposes so it would be fair to say that saved passwords in Chrome are safe to some extent.