"I want to open my PDF document but it is password protected and I forgot that password. I want to unlock them first. Is there any way to crack a password protected PDF file?"
People want to unlock PDF in order to have an access to few secret documents, few of them set password on offices record but remembering lots of passwords is not so easy so they forgot but now no more worries. A big yes for all those who want to break PDF password, Now unlocking a PDF file is no more difficult just have a look to the below methods and unlock PDF files.
Method 1: Crack PDF File Password with PassFab for PDF
This one is the most preferable way if you want to know how to crack PDF password. Why PassFab for PDF? Let's talk about its few benefits. PassFab for PDF is well known by its performance and functionality. With PassFab for PDF, you can easily crack locked PDF. Best part of this tool is that it supports almost all type of operating systems. If you want to know how to use it then read below content. Let's have a look to a guide to Unlock PDF via PassFab for PDF.
Step 1: First of all you must have PassFab for PDF. If you haven't this software you can download it from above link and then install and run it.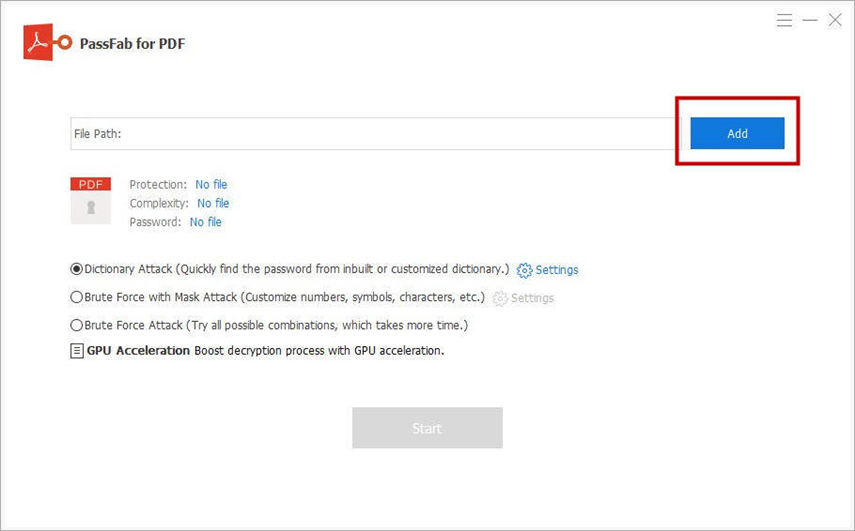 Step 2: Installation done? If yes then click "Add" button and add password protected PDF file.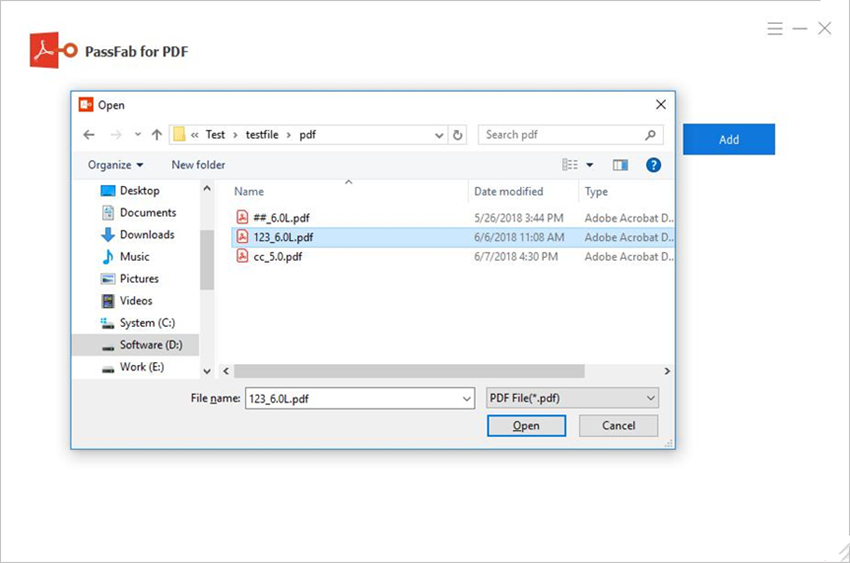 Step 3: Now you will be able to see 3 attacks types.
Dictionary Attack: This option will be eligible only if you are addicted to use more frequent used passwords. If you want to upload your own password's that you think can be matched then you can make a list of .text file and can upload it from settings. If you want to use system built-in dictionary you can go for it to.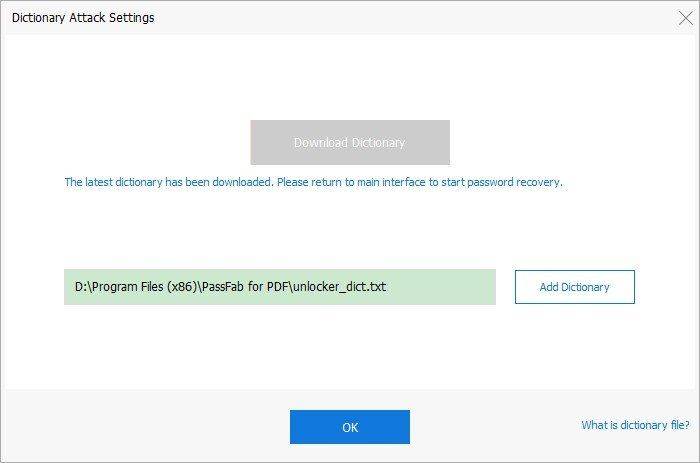 Brute Force with Mask Attack: Do you have any password hint? Such as few characters, numbers symbols etc then you can go ahead by choosing this option.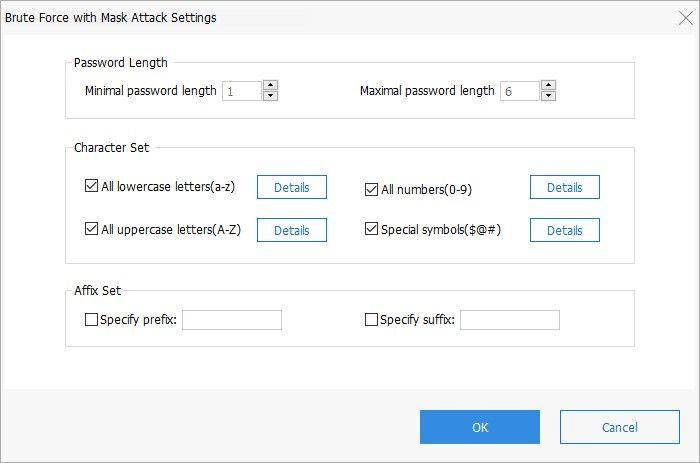 Want to put limits? If yes go to settings and set up maximum or minimum password length, lower or upper case letters,etc.
Brute Force Attack: This one is the best option for those who want to try all possible combinations but keep in mind this option will take more time.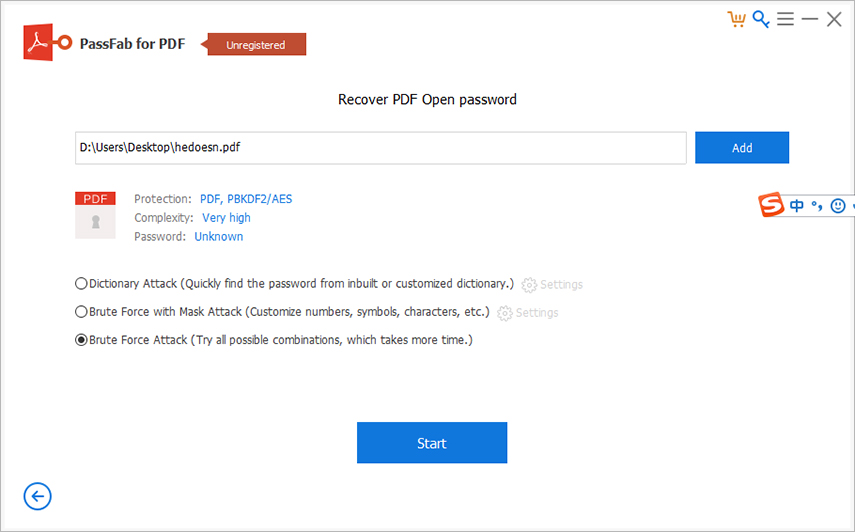 Step 4: This one is almost the last step, just choose Start button. If you want to stop the process then its eligible too, recovery can resume later.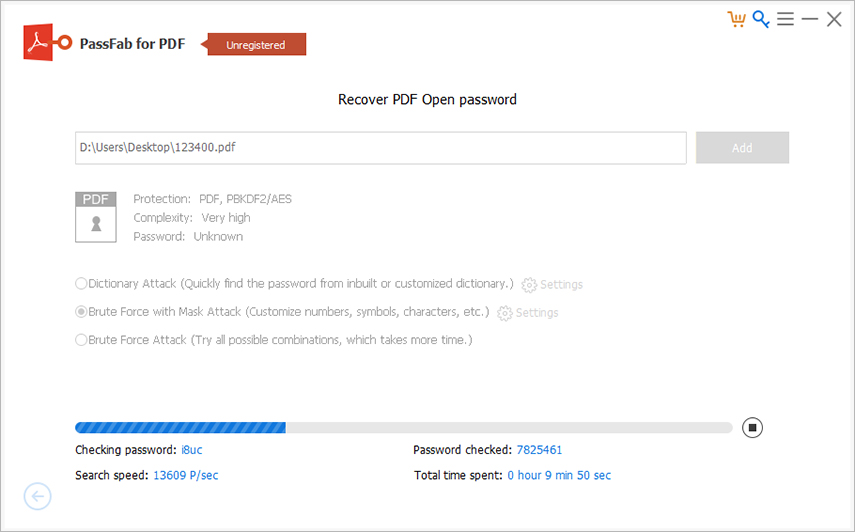 Then your password will be recovered after few minutes.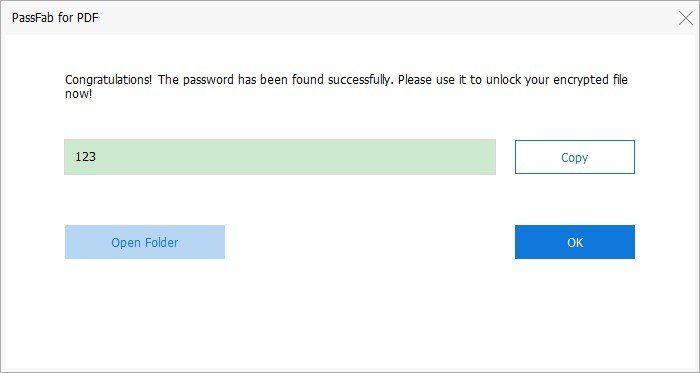 Here is the video tutorial about how to use this tool:
Method 2: Break PDF Password via Google Chrome
Do you want to crack PDF password online? If yes then do it with Google Chrome, it's an eay way to break PDF Password.
Step 1: First you need to open Google Chrome.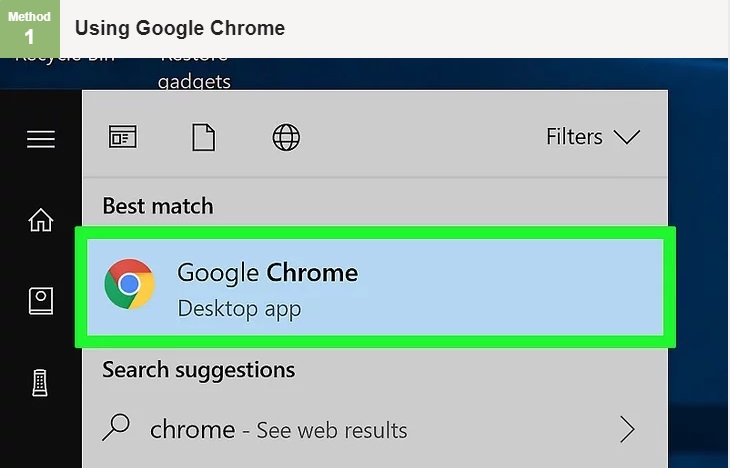 Step 2: After Opening Google Chrome you need to open a Google Drive by signing-in with your email. Now by clicking a NEW button you can upload your Password Protected PDF file.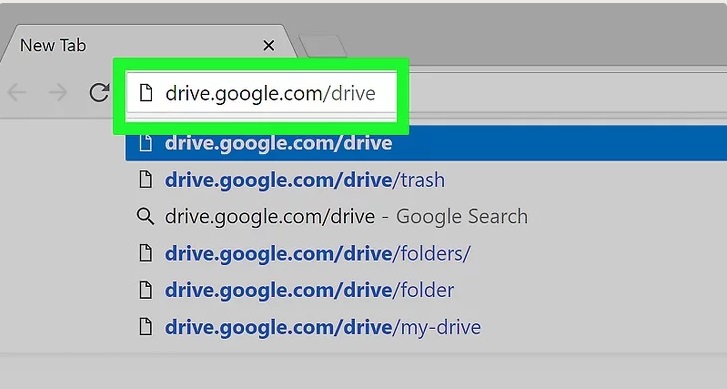 Step 3: Uploading done? If yes then double-click the PDF and open then PDF file, if PDF file is protected it will ask you to enter a password, enter your password.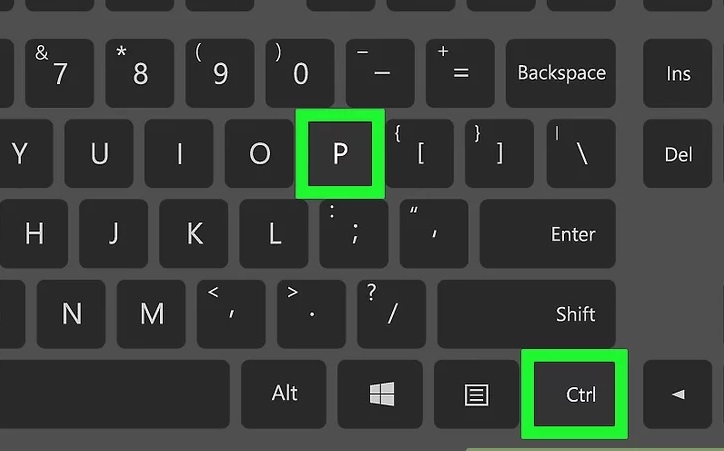 Step 4: When file is open then you need to press CTRL + P. A "Print" Window pop-up will appear.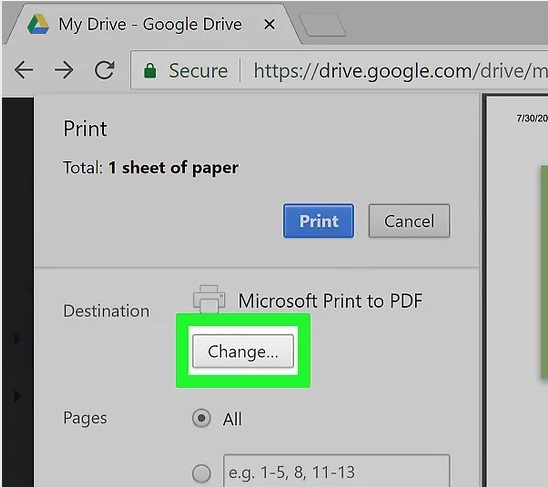 Step 5: There you can see a "Change Button" just choose it. After choosing you can select "Save as PDF" from menu.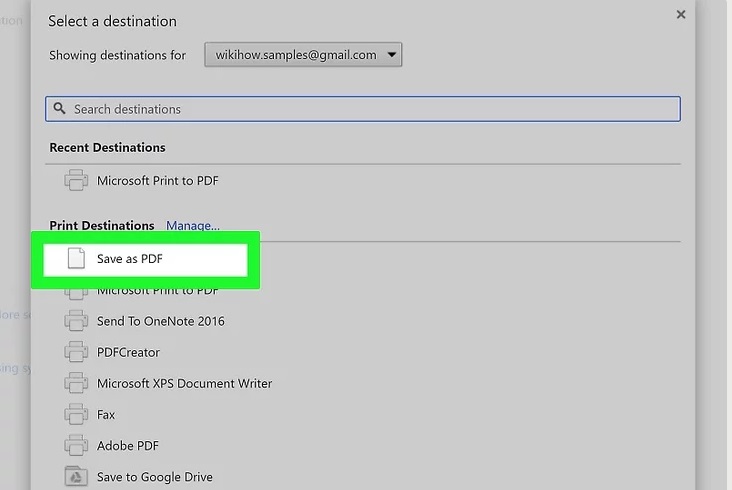 Step 6: It's just end click a blue "Save" button. After choosing save button system will automatically save this PDF on your computer without password.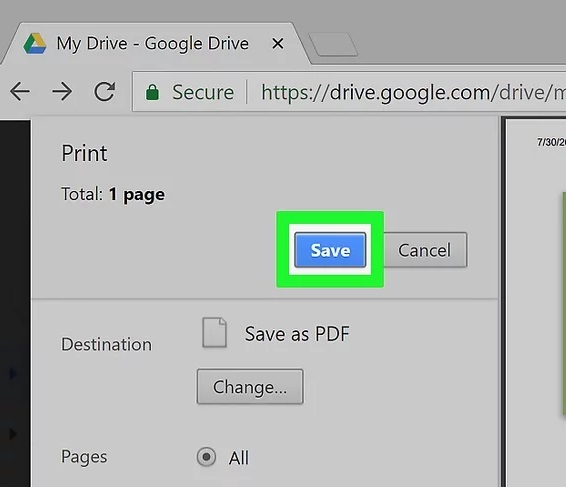 Method 3: Break PDF Security with CMD
If you want to use any complicated method to break password of PDF then use CMD method. If you are not aware of Linux system then this method will be difficult for you.
Step 1: First of all install MacPorts.
Step 2: Then install QPDF by entering below line on CMD terminal:
"sudo port install qpdf or brew install qpdf"
Step 3: Now decrypt the PDFfile by entering below command in CMD:
"qpdf --decrypt --password==xxxx encrypted-filename.pdf decrypted-filename.pdf"
Step 4: let's take an example, your crack PDF file is abcd. And name of the file is Jacob. Now if you want to save PDF with rooney now you need to replace word password with real password, after doing that enter the below command on the CMD and make sure to press ENTER:
"qpdf --decrypt --password==abcd jacob.pdf rooney.pdf"
Step 5: Finally, check the rooney file, PDF is without password.
Method 4: Crack PDF Password Online with CrackMyPDF
Are you looking for any free way to crack PDF password online? If yes, then use Crackmypdf.
Step 1: First step to crack password online is to upload password protected PDF.
Step 2: After uploading choose unlock button, your PDF will be cracked just in few minutes.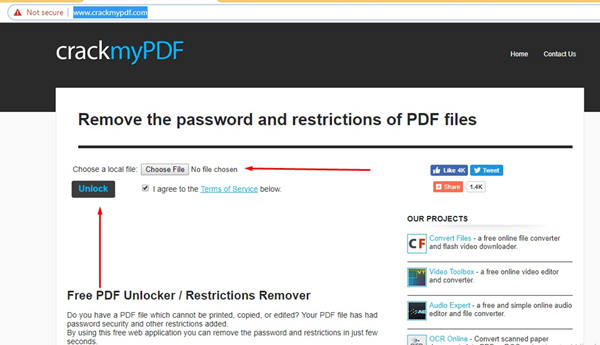 Final Verdict
In this article you will get to know abouthow to break PDF password, but the most recommended method is PassFab for PDF - best PDF password recovery tool. Other methods are good too, but they will work only if you have a password. If you like this article then recommends it to those who want to crack PDF. For more updates stay tuned with us. Soon we will come up with more amazing informative posts.