"I have locked myself out of my Thermal Power notes. I have them on PDF, I locked them, but I seem to have forgotten the password. How do I access the file?"
You are not the only one who forgot PDF password. A lot of people in the world misplace the password for their documents. Although PDF files come with a high-level of security, there are still ways to break the encryption. We have provided details in the article below. Check it out.
Option 1. Forgot PDF Password? Recover It via PassFab for PDF
The first option is to use a professional program to decrypt PDF security without the password. The security standard of PDF files is higher than any other text document program. So, if you are facing a PDF file password forgot, then using a professional program will be safe and easier.
In light of your situation, we recommend using PassFab for PDF. It is an advanced decryption tool for PDF documents. It is equipped with advanced features and works considerably fast.
We have detailed the user-guide below for your convenience. Check it out.
01Download and install PassFab for PDF on your computer, then launch it.

02After that, click on the "Add' button and open the encrypted PDF document.

03Then, you have to choose an attack mode. There are 3 options available; Dictionary Attack, Brute Force Attack, and Brute Force with Mask Attack. After deciding on an attack mode, click on the "Start" button below.

04 This program will immediately start breaking the encryption. Just wait for a few minutes, a pop-up window will appear with the recovered password.
Video Tutorial About How to Unlock Forgotten PDF File Password
Option 2. Forgot PDF Password to Open Online Free
Although we recommend the previous option, it is the best and safest way to make the password recovery. Also, it has the highest recovery rate. But for our second option, we have an online PDF password decrypter. You can forgot PDF password to open online free. As it is a free option, users mostly go for this option. But the success rate is pretty low.
There are a few online password recovery websites available, like 'FreeFileConvert'. The link is provided below: https://www.freefileconvert.com/decrypt-pdf. Just go to the following link, upload the locked PDF file, and the website will unlock it for you.
Option 3. PDF File Password Forgot? Retrieve It with Chrome
In this part, we will discuss the decryption method in case you forgot PDF Document Open Password or Permissions Password. As PDF file encryption is very high grade, it is close to impossible to break it without a password. But there are ways to beat the encryption.
Besides password removal websites and professional programs, you can also use the Google Chrome browser to remove the PDF encryption as well. So, if you forgot PDF document password, Google Chrome will be an excellent way to remove it. Let's check out the steps.
Step 1: Drag and drop the locked PDF file to Google Chrome.
Step 2: You will be asked for the password, type it.
Step 3: Then, click on the 'Save As'.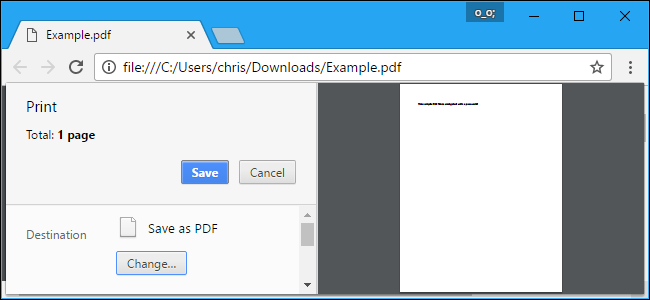 Then, a pop-up will appear. Check the box that says 'Save As PDF' and All' and then click 'Save' again.
Option 4. Forgot PDF Password Android? Unlock It with iLovePDF App
If you forgot PDF password Android and would like to unlock it on mobile, and your PDF file stored both on your Android device and Google Drive, then iLovePDF app is just what you need. The steps are as below:
Step 1.

Download and install iLovePDF app from Google app store. Launch and sign up with Google account.

Step 2. Click on the "Unlock" icon in the homepage of this app.

Step 3.

Click on the "Upload" option from your Android phone, Google Drive or Dropbox.

Step 4.

Click on the "Unlock PDF" button to remove password and restriction from your PDF file.
Additional Tips: How to Unencrypt PDF When You Remember It
PDF is one of the most popular document formats in the world, and it is preferred by most due to its advanced options and additional security. When it comes to decrypting a PDF document, without the right password, things can become complicated. But the decryption of a PDF document will be very simple if you know the right password. We have detailed the remember cases below. In this part, we will discuss the decryption procedure when you have the password for the locked PDF file.
Step 1: Just run Adobe Acrobat on your computer.
Step 2: Open the encrypted PDF file and type the password when asked.
Step 3: Now, if you want to remove the encryption, go to 'Security' under 'Advanced' and click on "Remove Security".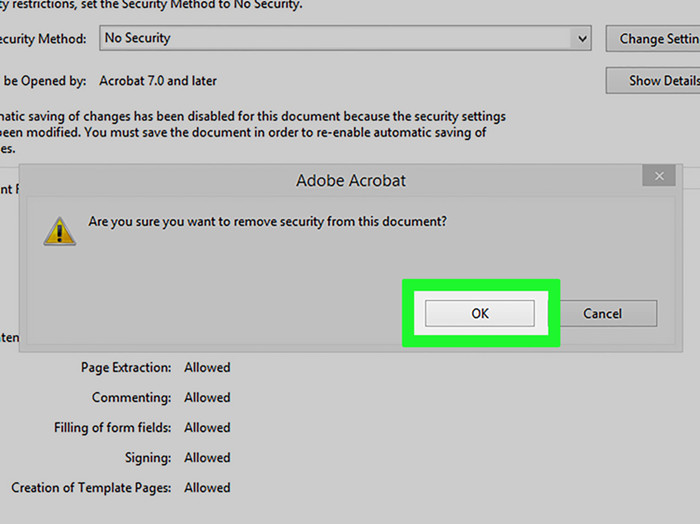 Finally, you need to save the file.
Summary
Therefore, if you have the password for the locked PDF document, then no worries. Open the file and type the password, the file will be unlocked. But the situation gets complicated when you are unable to remember the password. In this case, you can unlock the forgotten PDF password online for free. This is a well-known method with a low success rate. You can also try using Chrome for decryption; it is free and effective. But PassFab for PDF, the PDF password unlocker provides the best and guaranteed solution.