"My boss sends me a PDF document few months ago. Now I want to update and print it, the problem is that it is encrypted with restrictions but it is necessary for me to update it. So help required!"
As we all know very well that PDF files are highly secured and mostly used for document sharing but the main problem arises when someone wants to decrypt PDF. Now decryption is no more difficult, just go through the below article, we have come up with amazing solutions to remove encryption from PDF with or without password so if you are also one of those who want to decrypt PDF then this article is for you.
Part 1. Decrypt PDF When You Forgot It
1.1. Decrypt PDF Security via PassFab for PDF
PassFab for PDF will always remain my first priority incase if you have forgot your PDF password. Now within few minutes you can easily unencrypt PDF because of this tool. It's easy and simple to use. Most of the people uses other solutions to recover password like CMD, but using a CMD is the most complicated task I have ever come across and dangerous for system too because of typing a wrong Command Line. But this tool has been tested by lot of experts, they rated it 10/10 because of its security.
Let's have a look to a guide to Unlock PDF via PassFab for PDF
Step 1: Do you already have this tool? If not then go to this link and download PassFab for PDF.
Step 2: After downloading, launch it.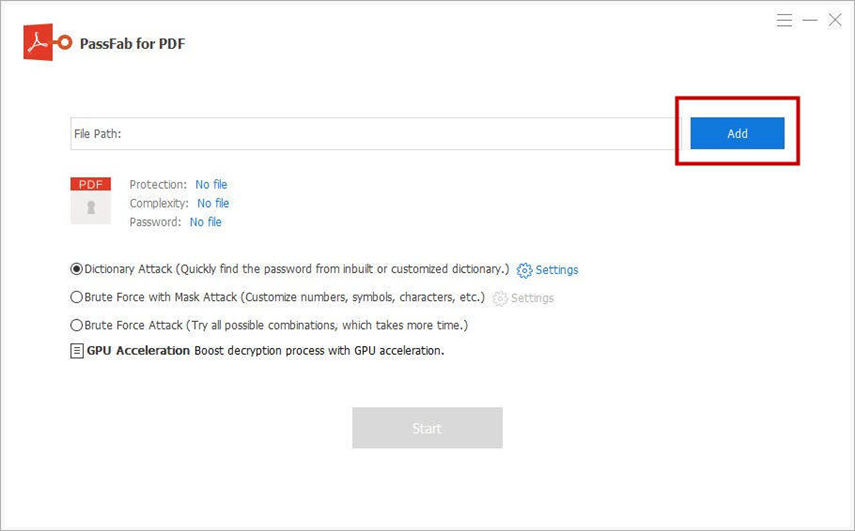 Step 3: Now a very first Menu will appear, there you can see ADD button, upload encrypted PDF file.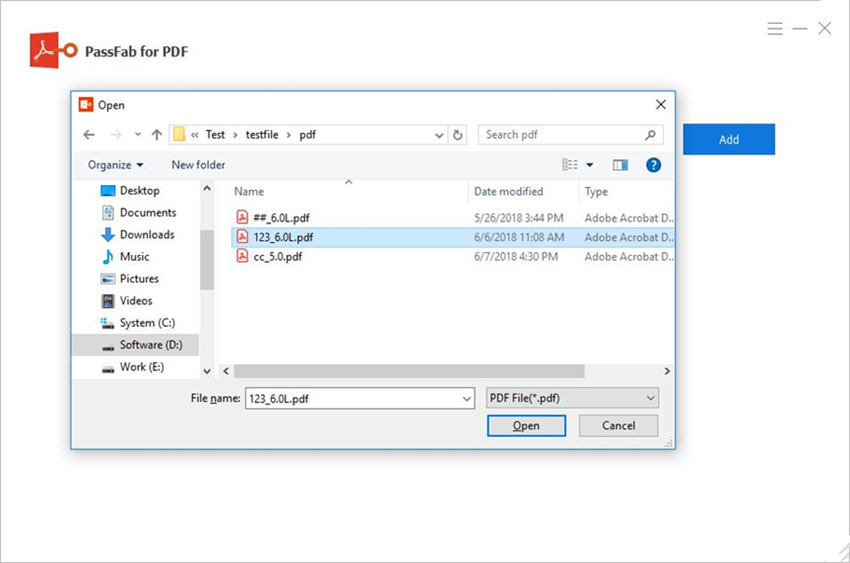 Step 4: Uploading done? If yes! Below Add button you can see three attacks types
1: Dictionary Attack: Most of the people use more frequent used passwords so this option is for those.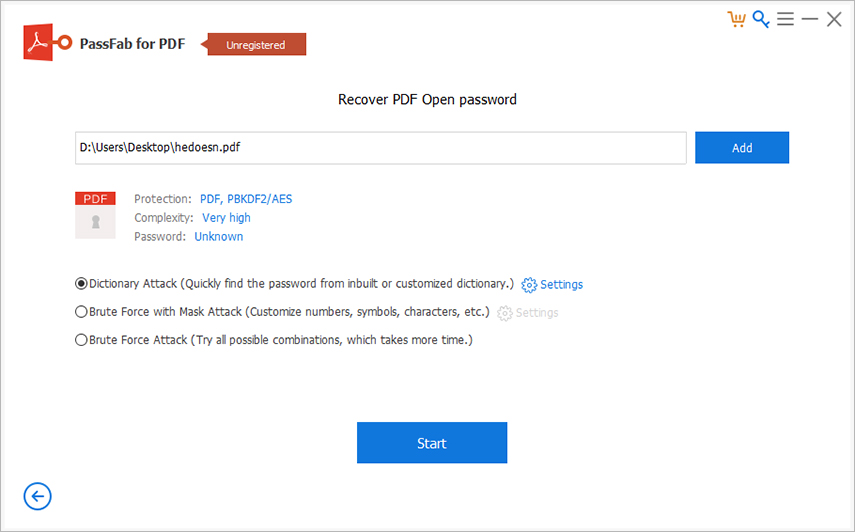 Note:  If you know that your password will be from frequent used then you can make a .txt file and add list of all those password that you mostly used and then upload that file by going to settings. If you want to use by default system dictionary then it can also be used.

2. Brute Force with Mask Attack: Most of the people uses password hint so if you have any hint you can go with this option. For adding up more customization go to settings.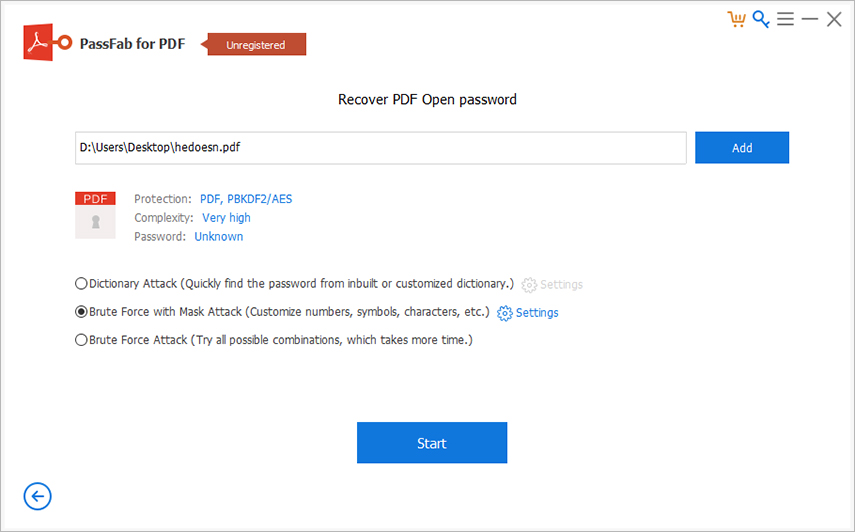 3. Brute Force Attack: Doesn't have any password hint? Then try this option. Though this option takes long time for recovery but this one is the best option because it tries all possible combinations.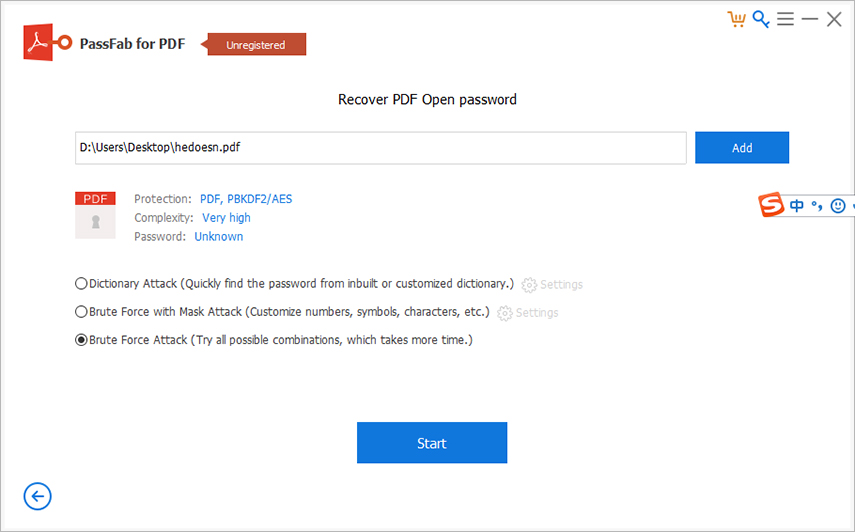 Step 5: Finally its end! Press Start button. Is someone calling? Need to go? No more worries, you can pause the process too and can start it in your free time.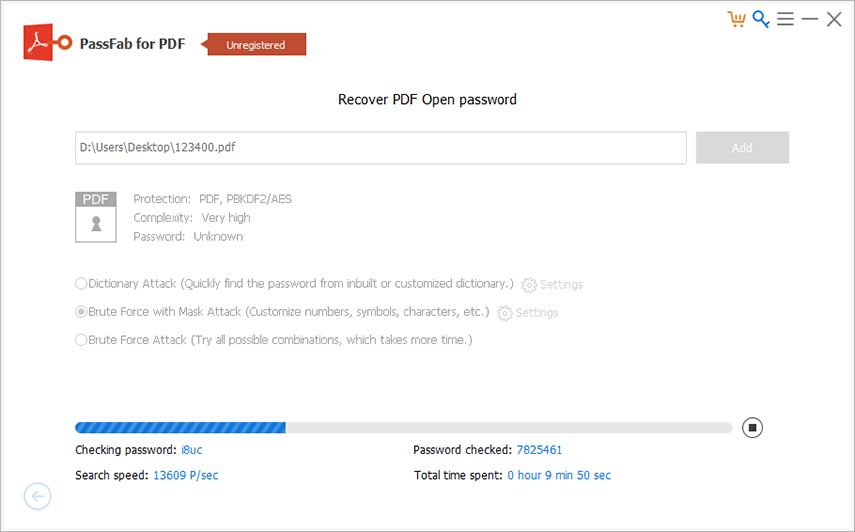 If you did not pause, password will be recovered; soon a pop-up will appear with a password. Finally you can decrypt PDF with this password.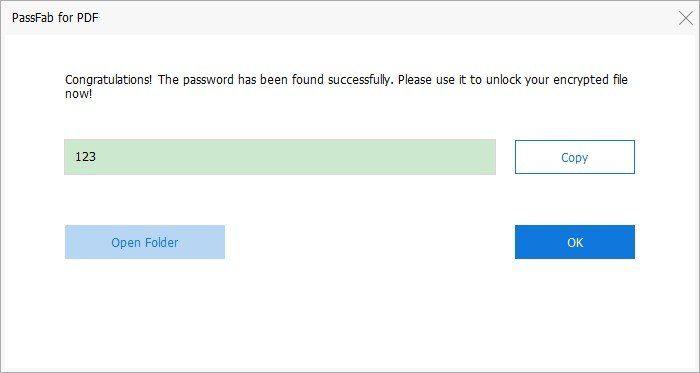 Here is a video tutorial about how to use this PDF password recovery tool:
1.2. Decrypt PDF Online with PDF Decrypter
PDF Decrypter is an online web platform where you can decrypt your PDF online. Using an online platform for decryption is an amazing way to saves your time.
Guide to Decrypt PDF Online via PDF Decrypter
Step 1: Just visit freefileconvert.com/decrypt-pdf and upload PDF file.
Step 2: Enter decryption password.
Step 3: At the end choose "Decrypt PDF" button, soon PDF will be decrypted.
1.3. Remove Encryption from PDF by using Chrome
Step 1: Open Google Chrome.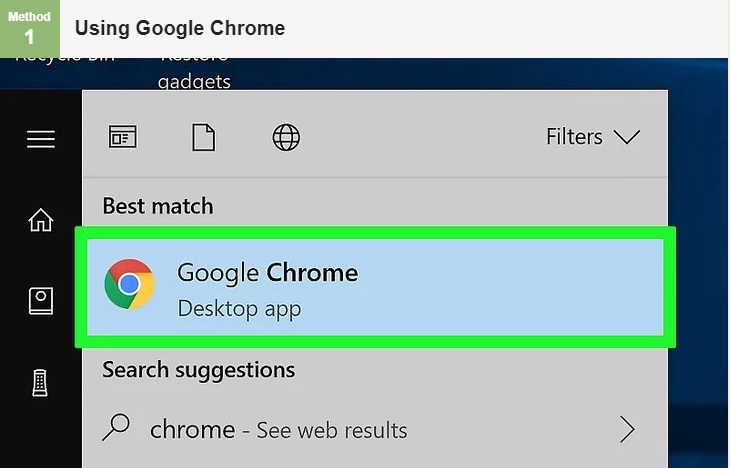 Step 2: Go to Google Drive, there you can see a NEW button just upload your Password Protected PDF file from there.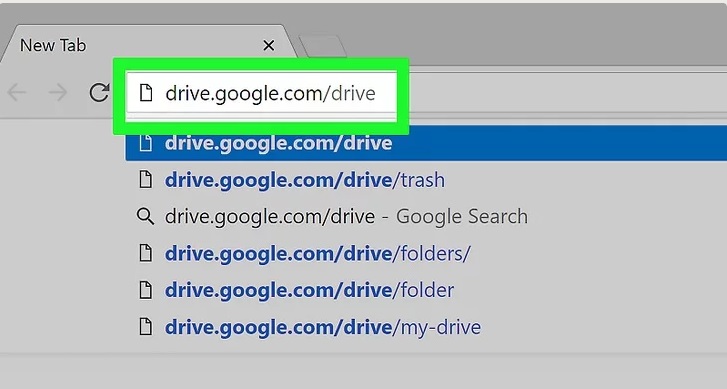 Step 3: Now for opening file you need to double click on that file.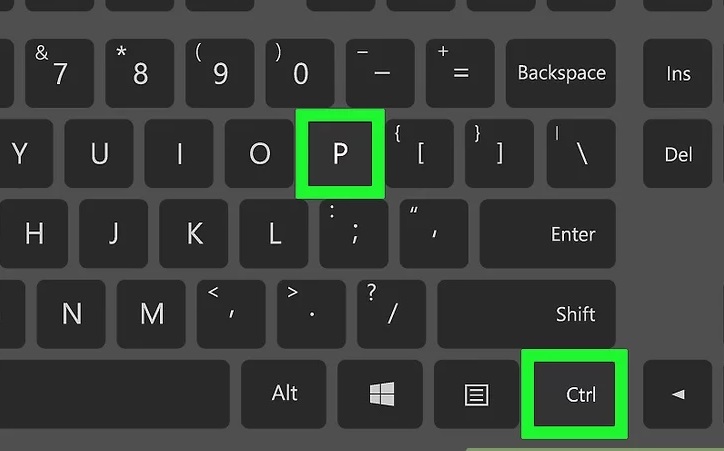 Step 4: Now you need to press CTRL + P so that "Print" Window pop-up could appear.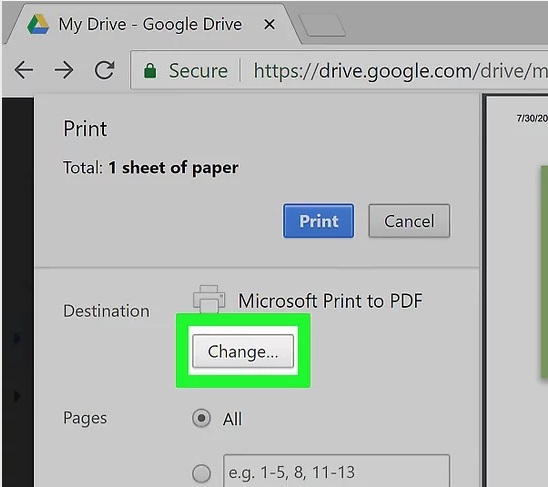 Step 5: Now on this Menu you can see "Change Button". Choose it and then select "Save as PDF".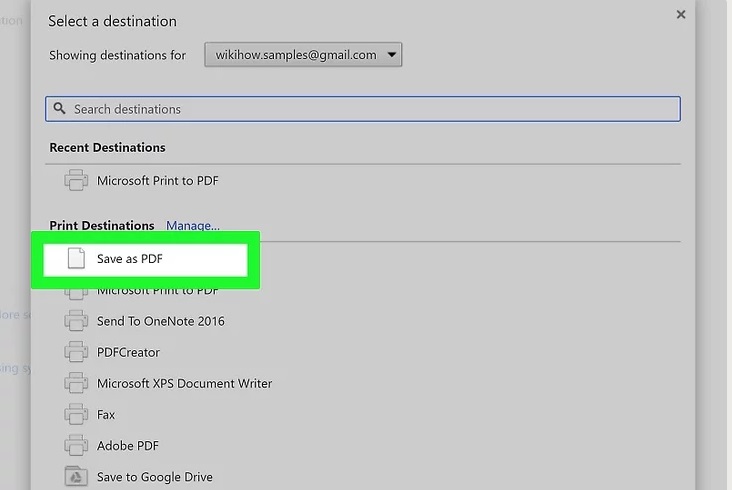 At the end use "Save" button. Decrypted Duplicated PDF file will be saved on your computer.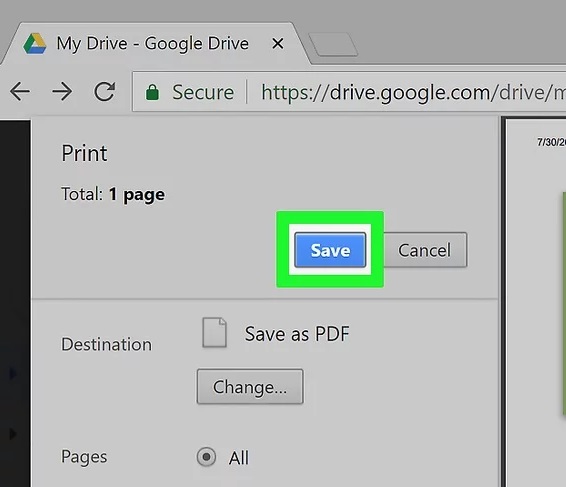 Part 2. Unencrypt PDF If You Remember Password
If you want to know how to unencrypt PDF when you have password, then just open youe encrypted PDF file, it will ask for entering the document open password, just enter the password and unlock it.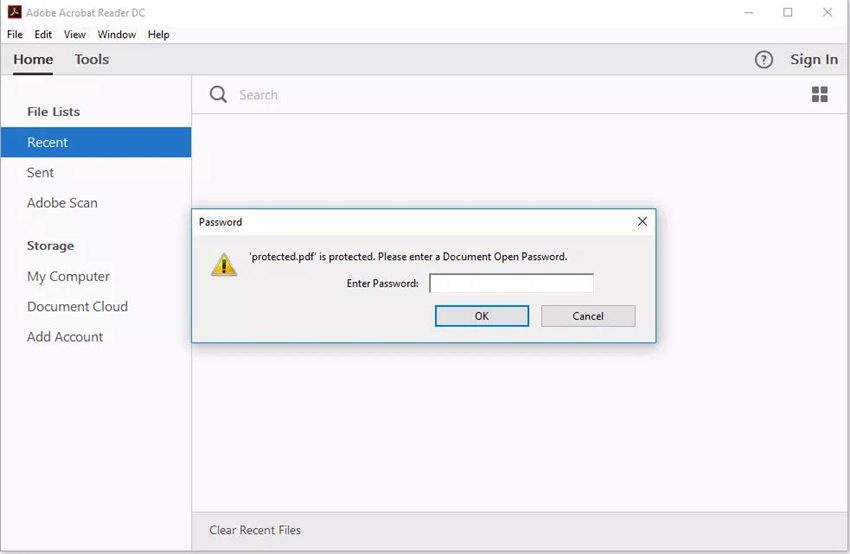 Summary
The short conclusion of this article is that most of the people asked query about how to decrypt PDF file with or without password so we have covered amazing solutions on it. One way to decrypt PDF is manual other way is through professional software that is PassFab for PDF, the best pdf password recovery tool. If we talk about its features then you will get to know that it will not damage your content while recovery process and 100% secure. So buy it today! Hope You guys find this guide helpful. If you like this informative post then share and visit us daily for more informative articles.