"I cant open PDF files in windows 10 recently. I tried to re-install Windows 10 system, but it doesn't help. Are there any other ideas? I would be appreciated!"
Today, converting documents to PDF format is very convenient for most people. And PDF files not opening has become a problem for some users. Now, let's check 6 tricks to fix this problem.
Part 1: 6 Methods to Fix PDF Won't Open
1. Open PDF File via Adobe Reader If Cant Open PDF in Browser
If PDF won't open in browser, you can try to download the file and open it via Adobe Reader or Acrobat. First, right click the link of PDF file, and choose "Save as". After downloading the PDF file, find it in the folder and open it with Adobe Reader.
2. Check If the PDF File Is Corrupted
No PDF reader can open a corrupted or damaged file. So you can try to open other PDF files to check if your PDF Reader goes wrong. To repair corrupted or damaged PDF files, we highly recommend Stellar Repair for PDF.
This tool can repair multiple PDF files at the same time with no component loss. It supports 1.3, 1.4, 1.5, 1.6, and 1.7 versions of Adobe PDF files and is compatible with Windows 7, 8, 8.1, 10 and Mac OS 10.6 and later versions. Also, this software supports you to preview your PDF files when the repairing process is completed.
Just follow these simple steps, you can recover corrupted PDF files in several clicks.
Step 1: Download and launch Stellar Repair for PDF.
Step 2: Click "Add File" to select your PDF files need to be repaired.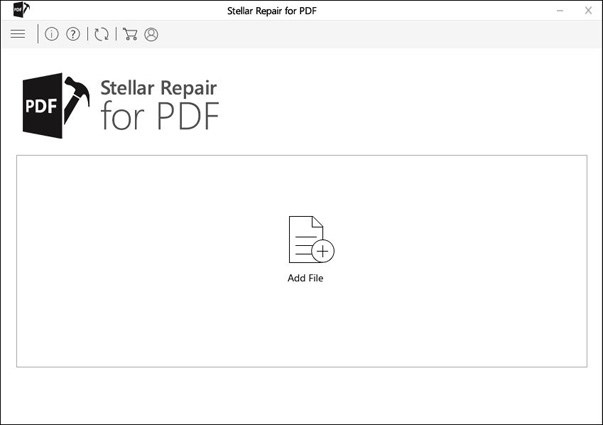 Step 3: Press "Repair" button to start recover corrupted files.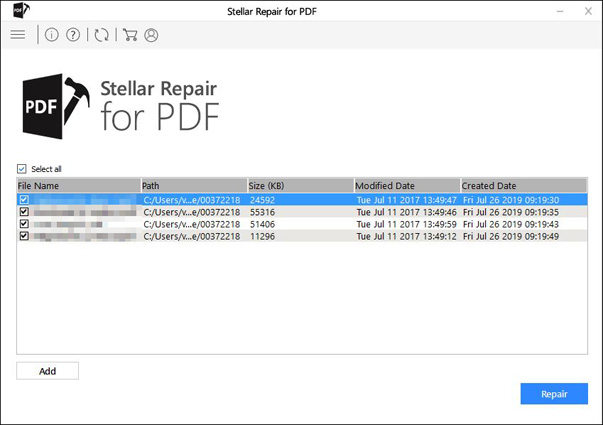 Step 4: Wait for a while, when the software reminds you that "Repair Process is completed", click "Ok" to end the process.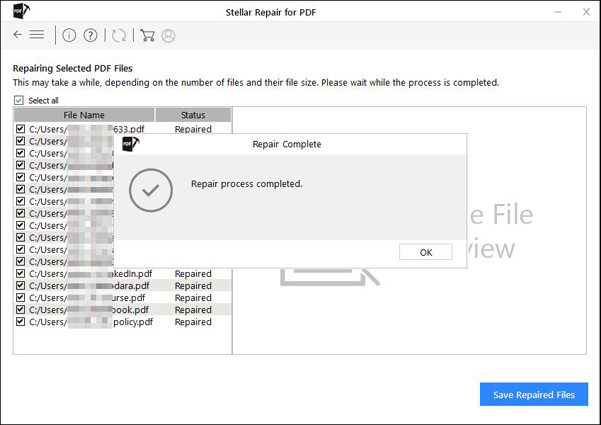 Step 5: Now you can click one file to preview it. Click "Save Repaired Files" to save the files you selected.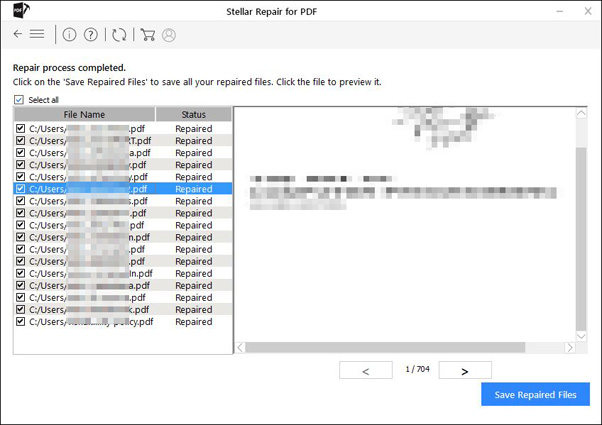 3. Update Adobe Reader or Acrobat
Sometimes, PDF files may not open because you are using an outdated Adobe Reader version. Update Adobe Reader or Acrobat can fix this issue for you.
Step 1: Open Adobe Reader or Acrobat on your computer.
Step 2: Click "Help", and choose "Check for Updates" in the scroll down menu.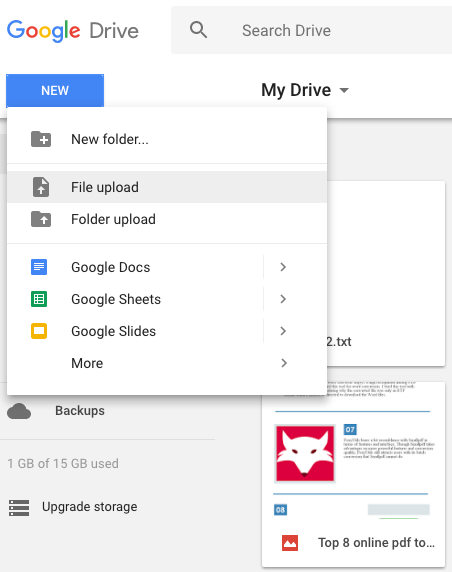 Step 3: When the Adobe Updater reminds you that "Update is available", click "Download".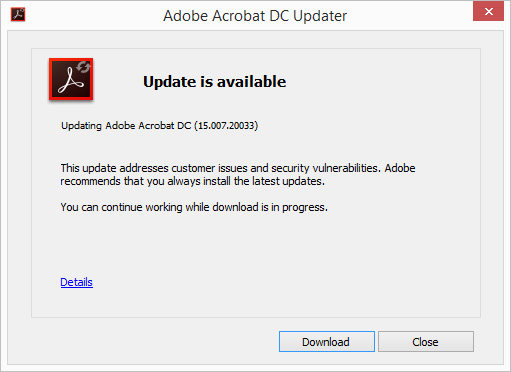 Step 4: After downloading, click the icon of Adobe Reader and install the latest version.


Step 5: After installation, restart your computer and reopen the PDF file.
4. Use Earlier Version Adobe Reader or Acrobat
As we all know, not only Adobe products can create PDF files. So your PDF file won't open may because it is not compatible with Adobe Reader. For earlier Adobe Reader versions, it is not strict with compatibility. Therefore, you can try to use earlier version Adobe Reader or Acrobat to open your PDF files.
5. Repair Installation of Adobe Reader to Fix PDF Files Not Opening
The damaged Adobe Reader or Acrobat software can also cause PDF files won't open. To solve this, you can try to repair Adobe Reader or Acrobat by following these simple steps.
Step 1: Open Adobe Acrobat Reader.
Step 2: Click "Help" at the top of window.
Step 3: Choose "Repair Installation" in the menu.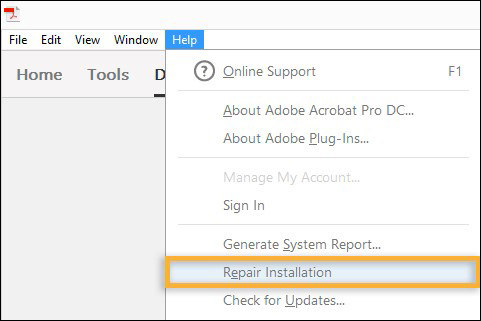 Step 4: Click "Yes" to confirm the process.
6. Disable or Enable Protected Mode to Solve PDF Files Won't Open
If you just upgraded your system, and received no error message when you can't open PDF in Windows 10, there may be some problems in the settings. You can try to disable or enable protected mode in settings to solve this problem.
Step 1: Launch Adobe Reader.
Step 2: Click "Edit" in the menu bar and select "Preferences" in the options.

Step 3: Find and click "Security (Enhanced)" in the options.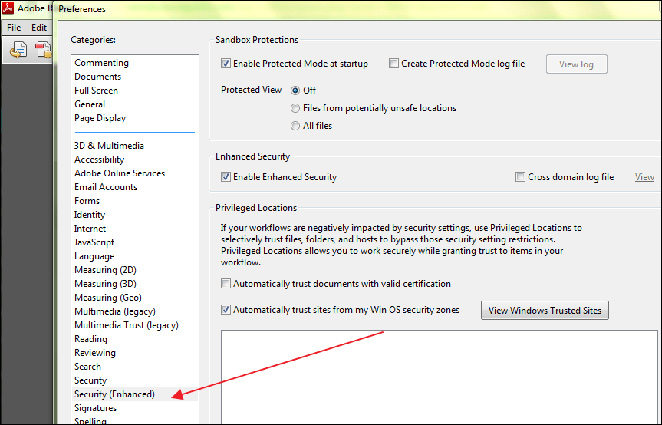 Step 4: Disable protected mode by unchecking "Enable Protected Mode at startup". Also you can enable it by checking.
Part 2: FAQs about PDF Files not Opening
Q1: Why I can't open PDF?
One reason is that Adobe Acrobat Reader in your computer is damaged. Another reason is that your PDF files are incompatible with your Adobe Acrobat Reader. You can solve these two issues by repairing installation of Adobe Acrobat Reader or update the program. The corrupted files can also be the reason for can't open PDF. This can be fixed by repairing your files.
Q2: Why PDF file displays a blank page?
This can be caused by Adobe Reader missed plug-ins, or the location of PDF file is not in the correct location. Most time, it is because PDF file is corrupted or damaged. An old web server can also cause this issue.
Q3: How do I open an unreadable PDF?
PDF is unreadable is caused by corruption for most time. It is suggested to use a third-party software to repair a corrupted file.
In Conclusion
In this article, we introduced 6 simple methods to solve PDF won't open. If you can't open a PDF file in browser, we suggest you to download and view it via Adobe Acrobat Reader. If you can't open your files because the file is corrupted, we recommend Stellar Repair for PDF to recover PDF files. If your Adobe Reader went wrong, we also provide several ways to help you. And if you cannot open PDF files because it is password protected, you can use PassFab for PDF.