Sometimes people may find online PDFs that are password-protected. At times, people create a password for their own PDF file but can't remember it after a long time. Most of them want to remove security from PDF, so that they can have access to their protected documents without entering password each time. If you are also one of those who would like to get rid of PDF passwords, then read the below content. We are going to cover amazing ways to remove protection from PDF file.
Part 1. Things to Know About PDF Password Security
If we talk about PDF password security, we get to know that we can even limit access to a PDF. On a lighter note, restricting certain features like copying, printing and editing. Actually there are two types of passwords used for security purposes in PDF document.
PDF Document Open Password:

In order to view the intact content in a locked PDF file, you need to type a PDF document open password. We also call it as PDF user password.

PDF Permissions Password:

In order to change permission settings (restrict or limit editing, copying and printing content)in an encrypted PDF document, the permission password will be required. We call it PDF owner password, too.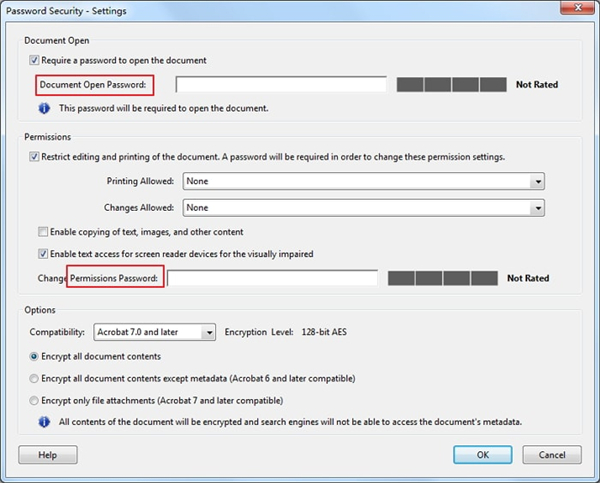 Part 2. How to Remove Password from PDF File
Here are the convenient tips and tricks focus on how to remove encryption from PDF file. Just keep reading and figuring out one of them to deal with your personal problem.
Method 1: Remove Protection from PDF with Professional Tool
If we talk about any professional tool to remove encryption from PDF, then PassFab for PDF is the best one because of its high recovery rate, efficiency, performance and security. It is designed with advanced technology and supports almost all type of operating systems. Let's read the guide to recover PDF document open password with this software:
Step 1: Download PassFab for PDF and install it on any accessible laptop or desktop.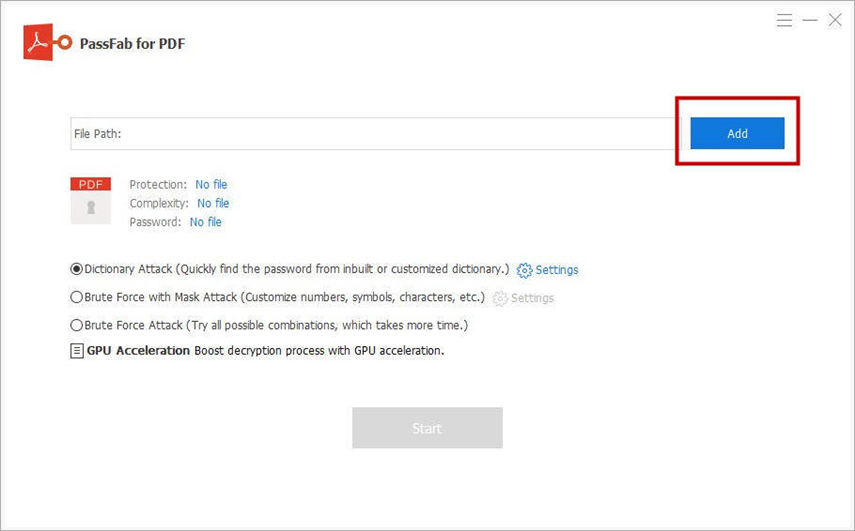 Step 2: Now choose "Add" button and upload the PDF file for which you are looking for password.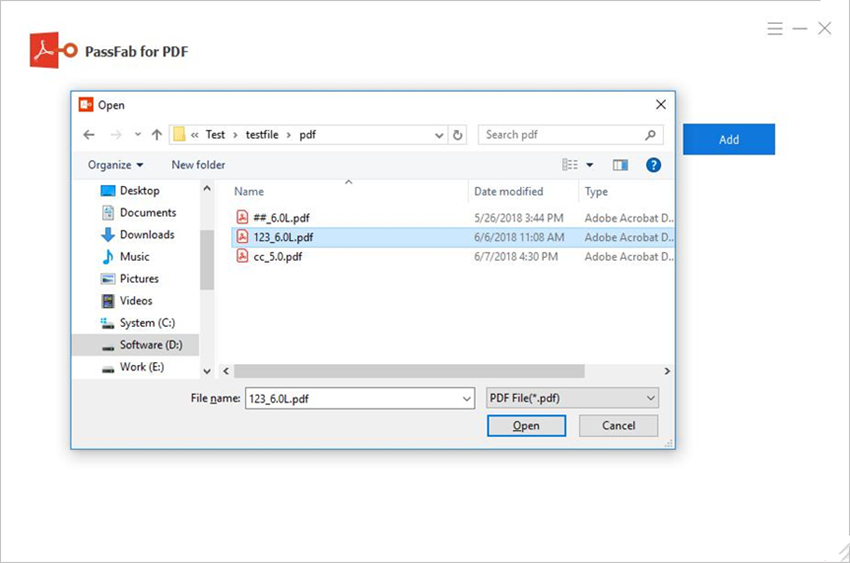 Step 3: A menu will appear with 3 Attacks types. Dictionary Attack, Brute Force with Mask Attack and Brute Force Attack. If you want to do more customization, "Settings" link can be used.
1. Dictionary Attack: If your password is from frequent-used passwords, then this option will be eligible. Upload your own dictionary with passwords that you mostly used. After uploading system will seek the correct password. Note that inbuilt dictionary is also available, it's up-to you which one you prefer.
2. Brute Force with Mask Attack: Select this option only if you have the hint about your password. Like few characters, numbers symbols, etc. For setting up password length, lower or upper case letters, etc, "Details" option can be used.
3. Brute Force Attack: Choose this option if you want to try all possible combinations, but recovery time will be long.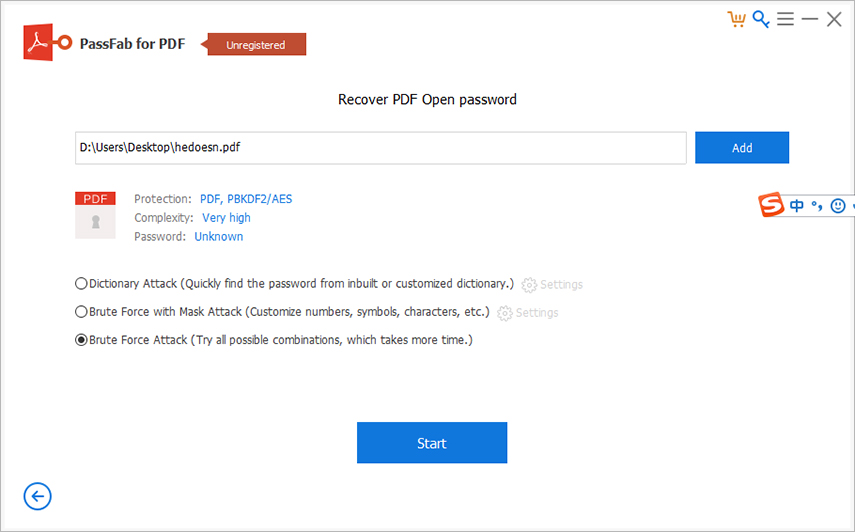 Step 4: Click the "Start" button. If you want you can stop the process as well, but we do not suggest you stopping it.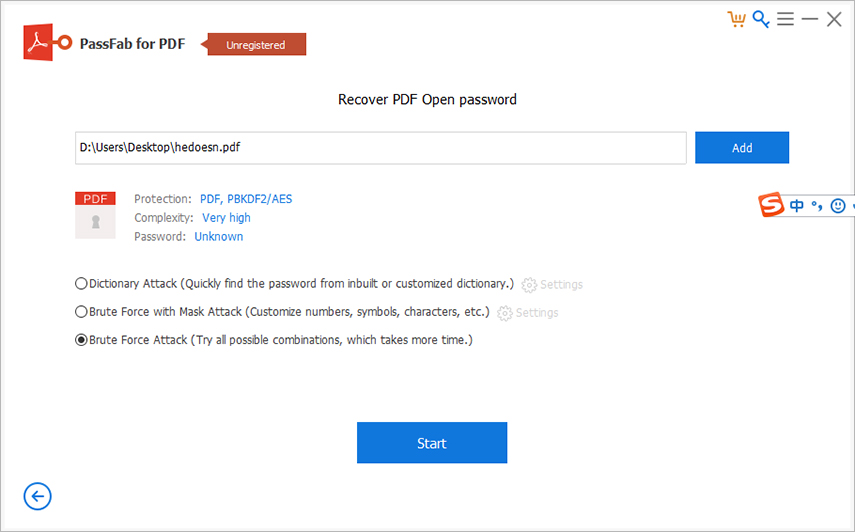 Step 5: Finally the password is recovered. Open your PDF file with this password. Now easily remove password protection from PDF with this PDF password recovery tool.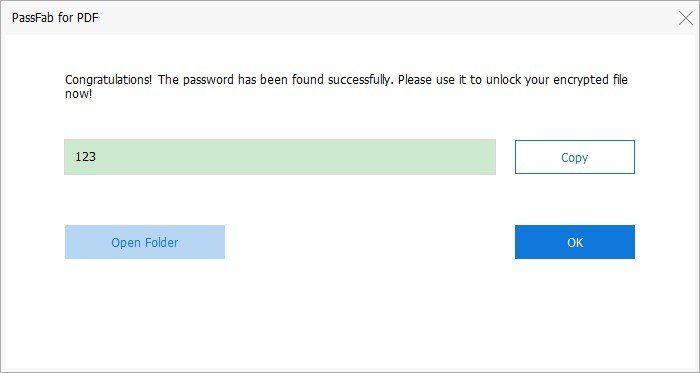 If you still have trouble understanding the steps, here is the detailed video tutorial using this PDF password unlocker:
Method 2: Remove Password from PDF using Adobe Reader
How to remove protection from PDF? It is said that an official solution is taking advantage of Adobe Acrobat. The free Adobe Acrobat Reader is different from Adobe Acrobat Pro program. It will work enve though the PDF has print restrictions. Now let's see how to utilize Adobe to remove your password:
Step 1: First of all, make sure you have install Adobe Acrobat. Otherwise, visit its official website and download one.
Step 2: Now you need to right click on the original PDF file and choose "Open it with Adobe Acrobat". After opening, enter PDF document open password and choose "OK".


Step 3: Now on the top menu, choose "File" and then choose "Properties". Move to "Security" tab and choose "No Security".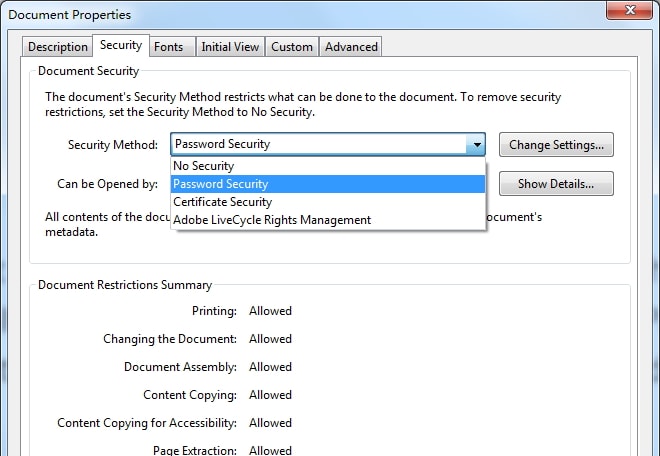 Step 4: After choosing "No Security", you need to click "OK" for confirmation. At the end, press "Save" button to save changes, now your PDF file is unsecure.
Method 3: How to Remove Password Protection from PDF via Printer
How to remove password from PDF document? One of the solutions is to make use of your web browser (Google Chrome or Microsoft Edge) print feature. Perhaps you are considering this way foolish but some PDF users share it with us and proving it workable. This method works only if PDF has no printing issues.
Option 1. Use Microsoft Edge on Windows 10:
Step 1: First you need to right click on the file, then choose "Open with" and then choose "Microsoft Edge".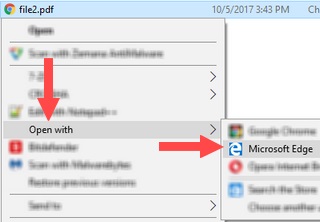 Step 2: Enter the correct password of your PDF file and then press OK.


Step 3: Press [Ctrl + P] and make sure "Microsoft Print to PDF" is chosen at your printer. Choose "Print" button. At file name you need to enter name of the PDF file.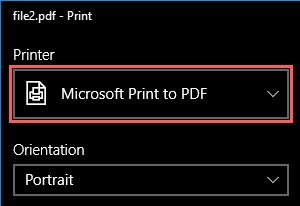 Step 4: Choose location to save PDF and then choose "Save" button.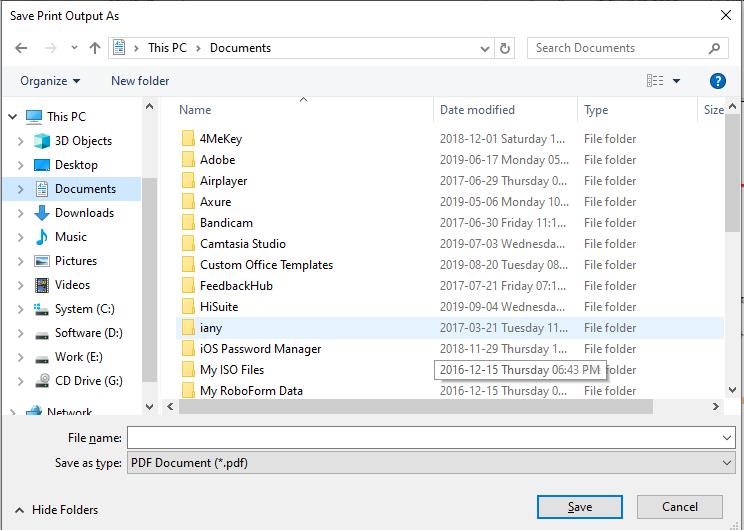 Now Microsoft will save a copy of PDF which will be without protection.
Option 2. Use Google Chrome on Windows, macOS, Linux, or Chrome OS:
Step 1: To get started, run Google Chrome browser. Open PDF by entering password. On the PDF Toolbar, you need to click "Print".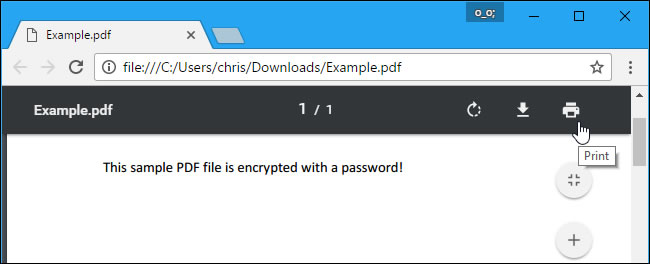 Step 2: Now you need to click on "Change" button. Tick in the box "Save as PDF" and then click "Save" button.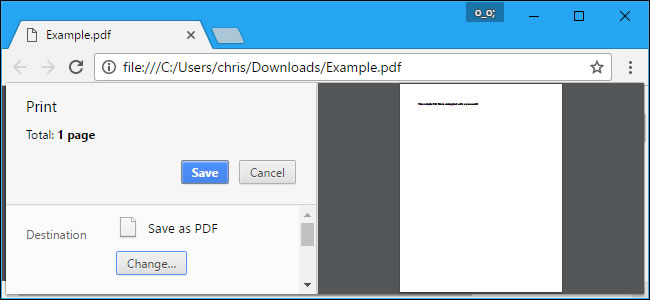 After saving, you will have duplicate file in your system that will be opened without a password.
Option 3. Use Preview on Mac:
Step 1. Open your original PDF document via Preview on macOS. In the top left corner, hit on "File" and then choose "Print" option at the botttom.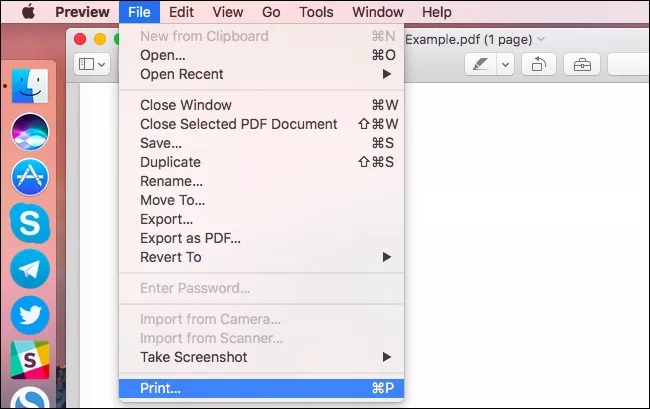 Step 2. Click "PDF" at the bottom of the print dialog and choose "Save as PDF".


Step 3. Fill in the new file name and select a save path. Then click on "Save" button to comfirm your changes.
Eventually, you will get a new PDF file contains the same content without password. That's also the option about how to remove password from PDF Mac.
Method 4. How to Remove Password from PDF Online
In recent years, there are also some online PDF password remove service, such as ilovepdf.com, smallpdf.com, online2pdf.com, sodapdf.com, pdf2go.com, hipdf.com, etc. What's more, most of them are free to remove password security from PDF. Consequently, they are more and more popular among PDF users. However, we have to alert that they may be not safe becasue we are not sure whether they will collect your personal information.
Bottom Line
We have mentioned different solutions on how to remove security from PDF, and also little basic knowledge about PDF password security. From now on, you know there are many ways for removing PDF password and the best PDF password remover might be PassFab for PDF. By the way, if you like this article, why not share with you social network friends?