Corruption problems can be varied and such corruption can be caused due to several reasons depending upon the conditions. The level of corruption can differ from being minor to critical and the error information is thrown accordingly. All the digital documents are exposed to virus attacks and get infected by the impact of malicious content, and the same applies to PDF document files. To fix the issue, it is essential to know the possible causes of PDF corruption. To get the necessary data back, it is essential to repair damaged PDF file.
Part 1: Check 3 Free Ways Here to Repair PDF File
There are following three simple actions are used to repair corrupt PDF files.
1. Check for Updates of Adobe Reader
Adobe suggests that users update to the advanced version to take advantage of security and stability improvements. Updates can be installed as explained here.
1. Open Adobe Acrobat > Help > Check for Updates. See your product version.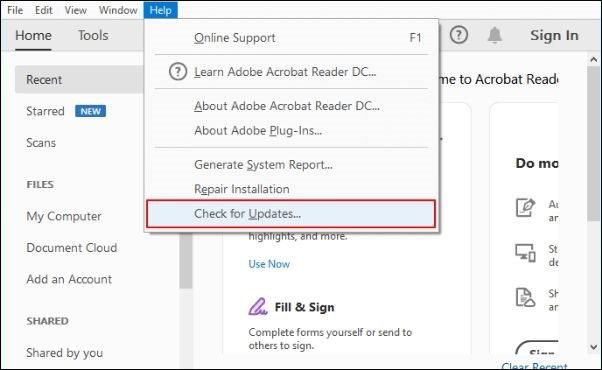 2. Proceed to the Adobe Reader Downloads page. The web page automatically recognizes your OS and Reader version.
3. If the web page shows that the latest version is available, choose "Install Now".
4. Click the "Download now" icon.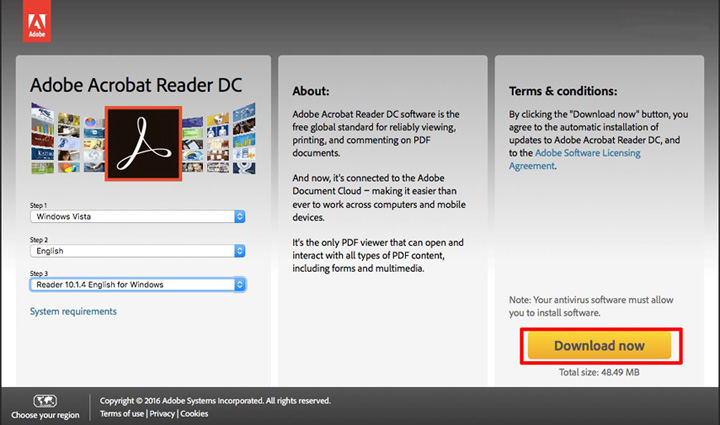 5. When the file download message appears at the bottom of the browser window, click "Run".


6. When you see the confirmation message that the installation is complete, click Finish.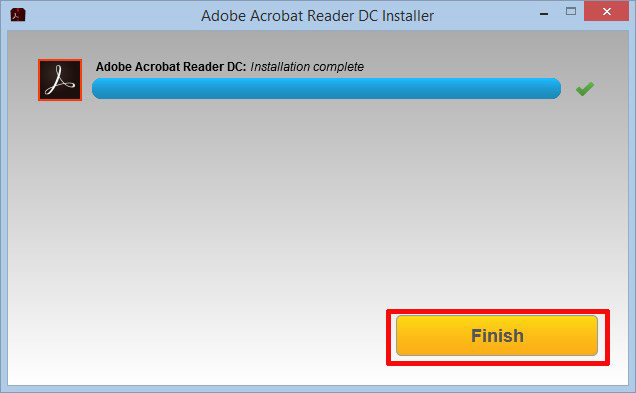 2. Download PDF File Again
Download the PDF file again by visiting the website from where you have got the corrupt PDF file. Try inspecting a different PDF there. For instance, observe if this sample form displays in your browser. If Acrobat or Reader can show the sample form, then the other PDF could be corrupted or the web server could be having queries. If possible, talk to the person or company that manages the website. Then the file should be able to open ideally. This method is best for repairing damaged PDF files.
3. Try another PDF Reader
If you're facing PDF file corruption then you should check whether the programs that are used to read these PDF documents are running good or not, if the issue continues in the reader programs then think about a new third-party PDF Reader, it would help you towards the PDF repair.
Part 2: Best Way to Repair PDF File
If you are not able to restore the document using all the above methods, then you should try to use another best method that is a PDF repair tool. Here we recommend Stellar Repair for PDF. What does stellar advice if a PDF file is corrupted? Here are the important guidelines to use this tool.
It Supports Adobe Acrobate PDF 1.2, 1.3, 1.4, 1.5, 1.6, 1.7 specifications.
This tool Repairs page tree, lost pages, cross-reference table, images.
It Fixes interactive objectives: links, notes, an action performed when clicking on links.
Staller repair tool Revives original PDF formatting: fonts, outlines, colors, zoom factor, etc.
It generates a new PDF document with recovered data.
You need to follow the given series of steps to, repair PDF files, using the Stellar Repair for PDF:
1. First run the software.
2. Then, click on 'Add File'. The next screen appears, pick the corrupt PDF file that you want to repair and click on the 'Open' button to choose.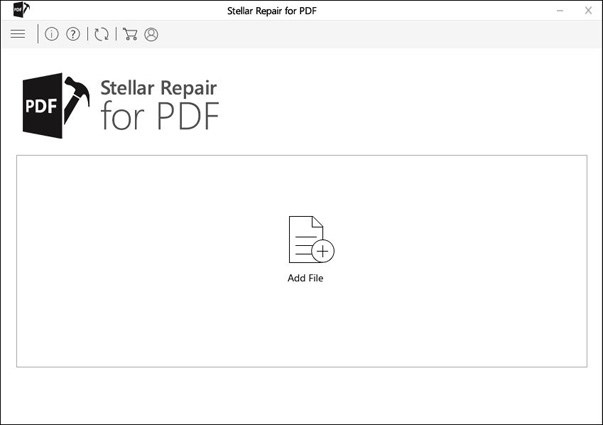 3. After selecting the PDF file, click the 'Repair' button to start the repairing process.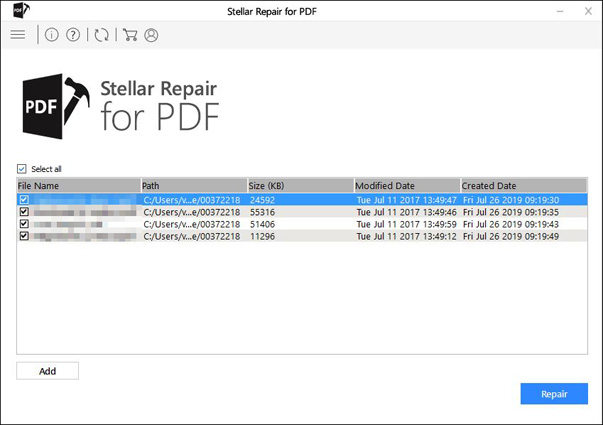 4. When the repair become finished, the software shows a preview of the PDF file in the main interface.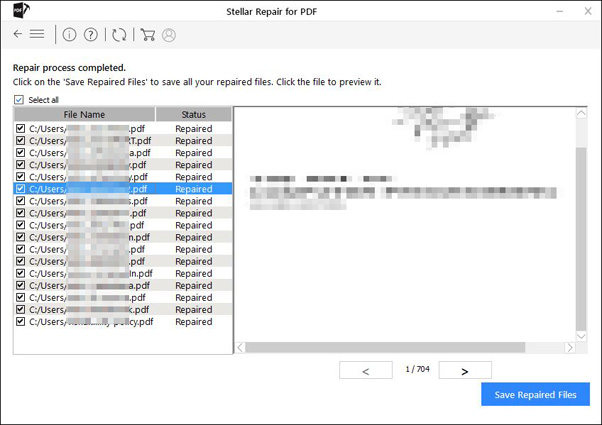 4. Click 'Save' to store repaired PDF.
5. Select the destination where you want to place the file.
6. When the process is finished, the software displays the message 'Process completed successfully'.
7. The repaired PDF file, is stored at your particularized location by the name 'Recovered_[file name]_ Date.pdf'.
Part 3: Frequently Asked Questions
Q1: How does a PDF file get corrupted?
Most of the time USB storage media, transferring files from one pc to another via cable or USB drive and the hard drive are fail .it leads to the corruption of PDF files. Incomplete file downloads, improper system shutdowns, and power failures can also interrupt in file operations.
Q2: How can I repair a damaged PDF file?
There are several ways to repair PDF. Some of the main strategies are following. Try other readers PDF tools like Foxit reader, javelin readers, etc. The previous file version can be restored. Convert the PDF file into another file format like MS word. By clearing Temporary Files from Mac or PC. The Adobe's Security Settings hangings can lead to, repair PDF.
Q3: Why do PDF files get corrupted?
Corruption may occur if the PDF file is downloaded inappropriately, due to sudden shutdown, Temporary files cache, abrupt termination of a program, or a bulky file. A virus and malware attacks and Broken or outdated PDF Reader can also corrupt the PDF files.
Conclusion
In this article, I have explained about the PDF file corruption and PDF repair, techniques. I discussed various reasons for its existence and tried to give the best solutions for it. Stellar Repair for PDF efficiently works in most of the situations, this repairing tool works in all scenarios of PDF file corruption to minimize the uncertainties of PDF data loss. If your are locked out of your PDF file, you can use PassFab for PDF. Don't waste your time seeking other methods that do not even give supportive results. Hope this Article benefited you.