PowerPoint is an amazing method through which you can make your presentation even more eye-catching. The visual impact of a PowerPoint presentation has is not worthy. But sometime many users have faced the issue of PowerPoint found a problem with content which can spoil the productivity to a great extent. To prevent this from happening you can follow the guidelines below and have an amazing experience while using this interactive and ideal tool.


Part 1: 5 Tricks to Fix PowerPoint Found a Problem with Content
1. Disable Protected View in Trust Center
Sometimes we face the issue of PowerPoint found a problem with content in presentation.pptx 2010 and the file does not seem to open correctly. This often happens when we try to open a file from the Internet. You can fix these issues by disabling the protected view in the trust center of Office.
Step 1: Open Office software.
Step 2: Scroll down and click on option.
Step 3: Click on Trust Center and go to Trust Center Settings.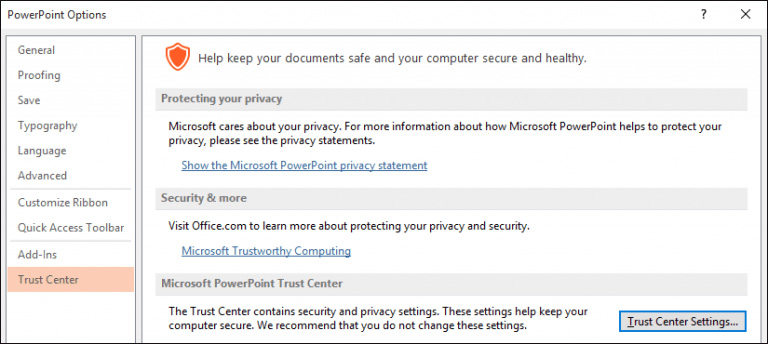 Step 4: Click on Protected view and deselect all the available options.


Step 5: Click OK to finalize the procedure.
2. Add Trusted Locations
As we already know that the trust center can cause issues like PowerPoint found a problem with content in pptx, it is advised to not open the file in protected view. You can do this by adding a trusted location that will be out of reach for the checking of the Trust Center.
These steps to add trusted locations:
Step 1: Click on File and go to Options.
Step 2: From the Trust Center go to the setting and click on Trusted Locations.
Step 3: Click on Add New Location.

Step 4: Now browse for your desired folder and click OK.
3. Repair PowerPoint File Using Stellar Repair for PowerPoint
Stellar Repair for PowerPoint is a very powerful tool that can save you from the frustration when you face PowerPoint found a problem with content office 2010 or any other version issues.
It is designed to recover corrupted and damaged PowerPoint files. It is very simple for anyone to use; and here is how,
Step 1: Open Stellar repair for PowerPoint and form the interface you can select the file, select folder, or find the file using the name.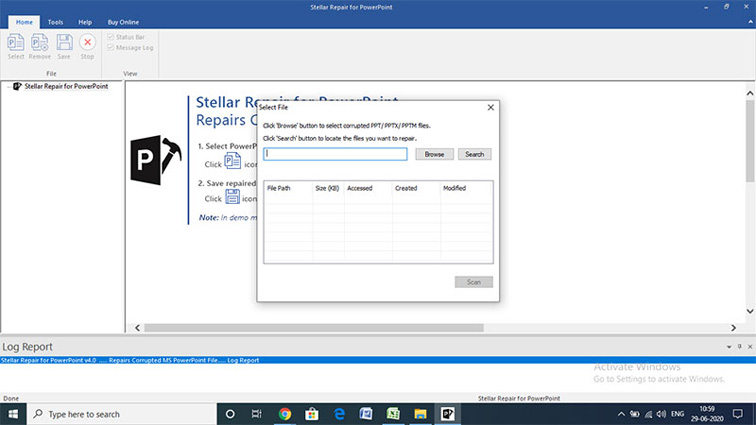 Step 2: After selecting the file you want to recover Click on the Scan button on the top. This starts the process of scanning.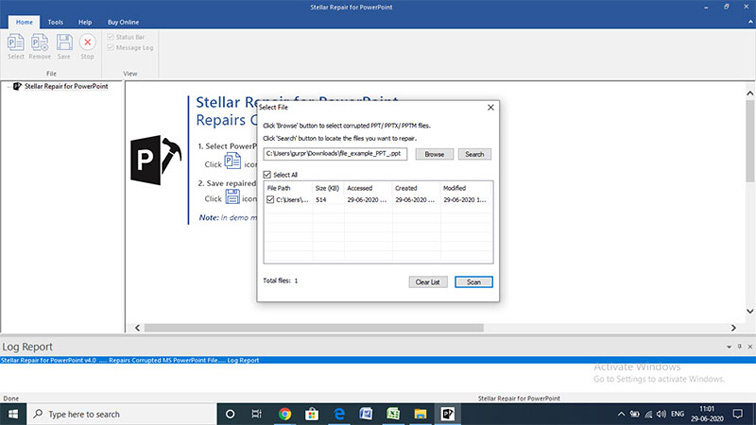 Step 3: After the repair is done, click on Save, and an interface will pop up asking you for the location on where you want it saved.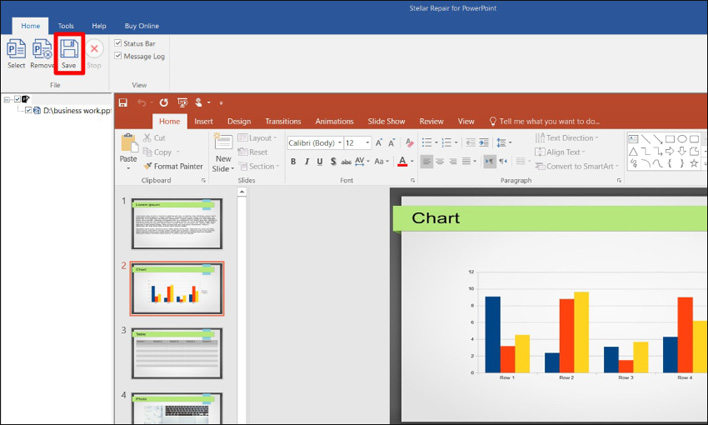 Step 4: Now press OK to finish the process and have a copy of the repaired file onto your desired location.
4. Move the File to Regular Directory
This method can be used if you are the author of the presentation. This can come in handy if you are facing issues opening the PPT file.
When you move the file to the Regular directory, it moves back to the original folder without leaving a copy. SO you need authoring permissions to do that.
There are 2 ways you can move the file to the Regular directory. They are,
1. First, click on the More link on the presentation file and then simply select Move to folder.
2. You can also select Cut and Paste it onto the desired directory.
5. Unlock PowerPoint File
This is by far the most common method to solve PowerPoint found a problem with content in issue. Sometimes the editorial right of the PowerPoint is restricted due to various reasons. The great news is that you can change it with a few simple steps and get rid of any unnecessary issues.
First, you need to see whether your PowerPoint is a read-only file or not. You can check on the top of the file and see it visible.


If it is the case, here are the steps to unlock that file.
Step 1: Select the File Tab.
Step 2: After you click on that you will see the Info menu. Here you can see Protect Presentation (Lock and key) symbol.


Step 3: Now select the protect presentation.
Step 4: Click on Mark as Final to unlock the file. Once you are done with the process, you will see that the Read-only text will disappear from the top of the navigation bar.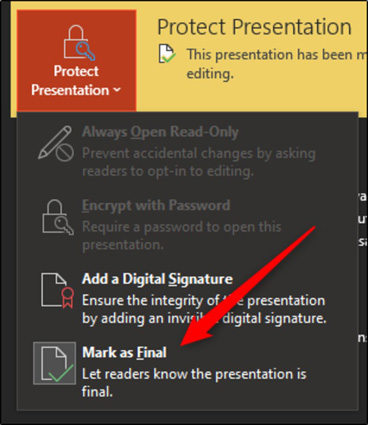 Part 2: Frequently Asked Questions
Q1: How do I uncorrupt a PowerPoint?
You can do this by selecting the slides from the corrupted file and insert it into a completely new file. This is a very simple yet effective method to uncorrupt a PowerPoint.
Q2: How do I fix PowerPoint found a problem with content?
PowerPoint found a problem with content is a very common problem faced by a lot of users. You can simply follow this article and use any of these 5 tricks to solve the issue easily.
Q3: What are 5 common errors that should be avoided when creating PowerPoints?
The top 5 common errors that you should avoid when creating power points are, using too much text. Remember that they are presentations, not a typical book, clutter must be avoided at any cost for productive output, good fonts are the key to making a great PowerPoint, adding necessary complex transitions, poor quality animations and pictures.
Read Also: [Solved] How to Fix 'Sorry PowerPoint Can't Read'
Final Thoughts
PowerPoint is arguably one of the most impactful tools in a professional career. It takes a lot of finesse and hard work to make a good quality PowerPoint. So the frustration when a power point found a problem with content error occurs is understandable.
To get rid of all the errors and problems regarding the PowerPoint, you can check out Stellar Repair for PowerPoint. This amazing tool can fix your PowerPoint needs and be there when you need it the most. And if you have problems on password of PowerPoint, PassFab for PPT is your best choice.