If you want to enjoy using Windows to the fullest, then you should consider upgrading to Windows 10 Enterprise. Windows 10 Enterprise is quite identical to the Pro edition but it has a lot more to offer, and there are several features that you will just fall in love with. As we all know that there are always limitations in the free inactivated version of Windows and it's prone to virus attacks. So, we will have to activate/upgrade our Windows 10 Enterprise in order benefit from all of its cool features. Just like Windows 10 Home and Pro, you need a product key or a digital license to activate Windows 10 Enterprise too. And today in this article we are going to jot down the two major methods to activate Windows 10 Enterprise, so do take notes because this is going to benefit you a lot.
There are two main ways to activate Windows 10 Enterprise which are as following:
Way 1. Manual Activation
In order to manually activate Windows 10 Enterprise, you need to follow the following steps:
1. Open up the Command Prompt with the administrative permission.
2. Click on the "Start" menu in Windows 10.
3. You then have to type "CMD" in order to bring up the Windows 10 search box.
4. Click right on the Command Prompt application.
5. Click on the "Run as administrator" button that's on the top of the screen.
6.The Windows 10 UAC prompt will be displayed in front of you, and there you have to click on the option that says "Yes."
7. The Windows prompt screen will now open in front of you.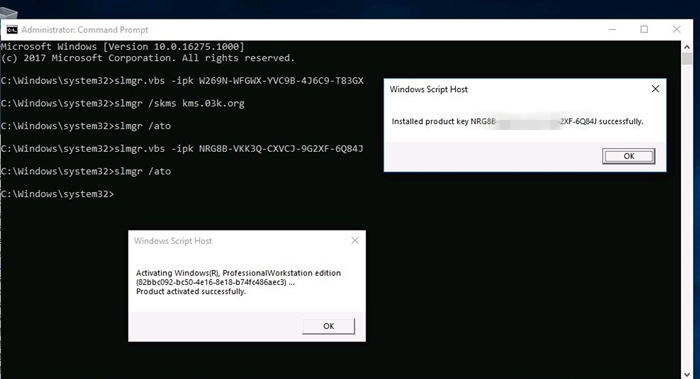 8. Once the Windows prompt box opens, you then have to type in "cd \windows\system32" and then press Enter.
9. Now type the cscript command " cscript \windows\system32\slmgr.vbs /ato "
10. If the output message says "Product Activated Successfully" then yes, the product activation is completed.
Way 2. Using KMS (Key Management Service)
Before installing a KMS host key on a computer, your first need to activate all the other computers that are running Windows 10 that too against KMS host along with the earlier versions of operating systems like Windows 7 or Windows 8.1. You as a user can locate the KMS server by using the resource records that are present in the DNS.
1. Configuring KMS in Windows Server 2012 R2. For this, you first need to sign in a computer that is running Windows Server 2012 R2 on local administrative credentials.
2. Now you have to launch the server manager. Tick mark the box that says "Volume activation services."
3. After you've added the Volume Activation Service in the server manager, you then have to let it install completely, and after the installation, you have to click on the link in order to launch the Volume Activation Tools.
4. While launching the tools, make sure to select the KMS option.
5. Now configure the computer as the KMS host.
6. Now install your KMS host key by entering it in the box, then click on "Commit."
7. If the computer asks you to confirm the replacement of the key, then click on "Yes."
8. After the installation, activate the product key.
9. You can now easily activate the KMS key online or by your phone.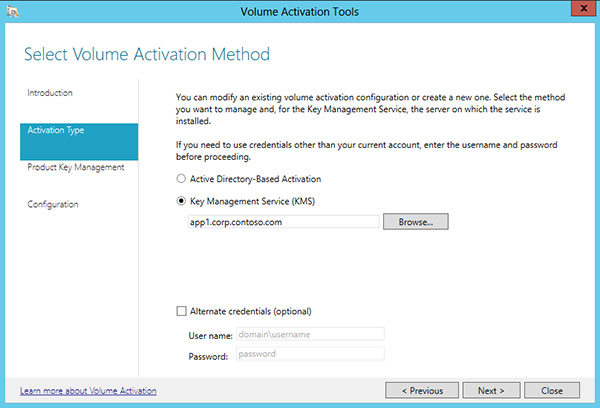 Recover Lost Windows 10 Enterprise Product Key While Activation
Above we've mentioned the two ways to activate Windows 10 Enterprise on your PC, but then again, you do require a product key of Windows 10 Enterprise for the activation to be completed. Now, one of the best and the easiest ways to get or recover your product key is to use the PassFab Product Key Recovery software. This software is currently the top priority for a lot of users all around the world, and around 980000+ people have downloaded and used this software because yes, the results of PassFab are just amazing.
How to recover Windows 10 Enterprise product key using PassFab Product Key Recovery? Here is a step by step guide that will help you recover your digital license for Windows 10 Enterprise.
1. Download and then install this software on your computer which has Windows 10 activated on it.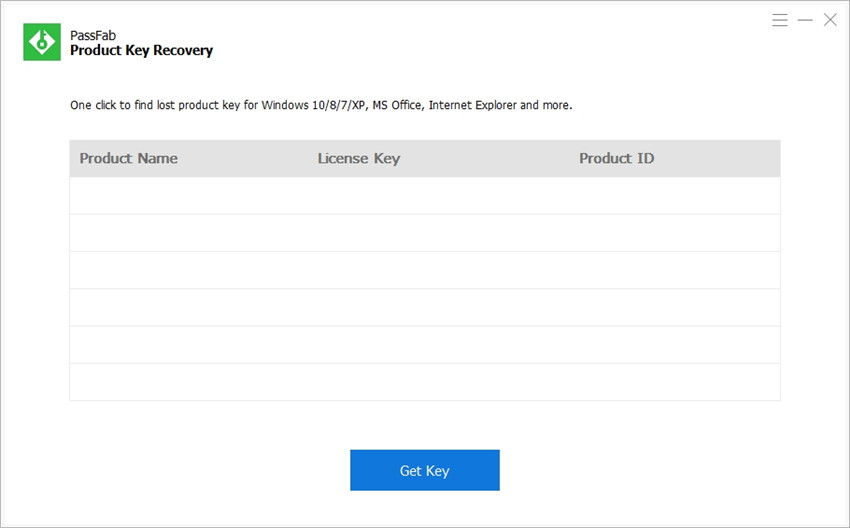 2. Click on the option that says "Get the product key" and then enter it. PassFab Product Key Recovery will automatically detect all the product key information for you, and it will show it all on your screen.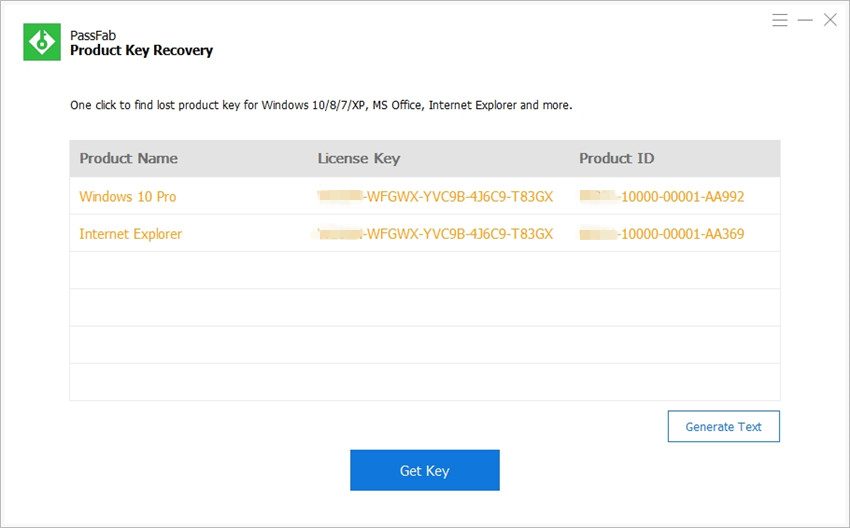 3. Right click on the "Generate Text" button and there you will have another folder pop on your screen where you have to save all your product keys into a txt file.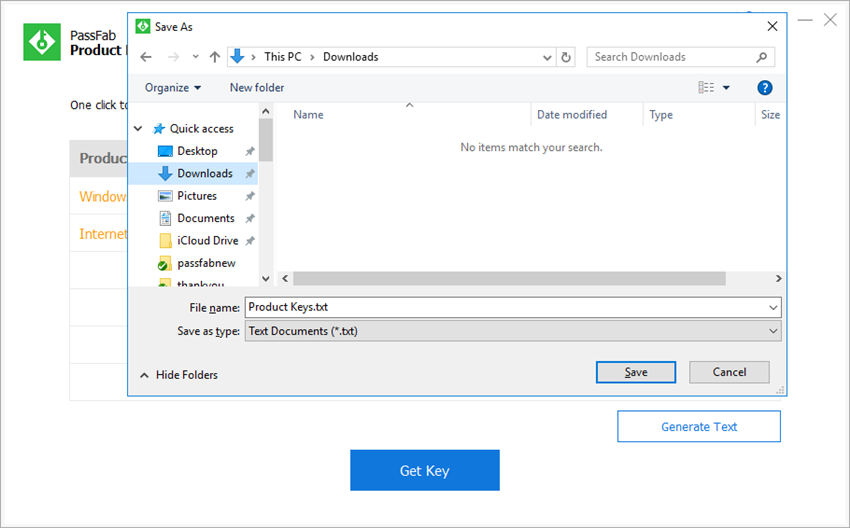 4. Save the file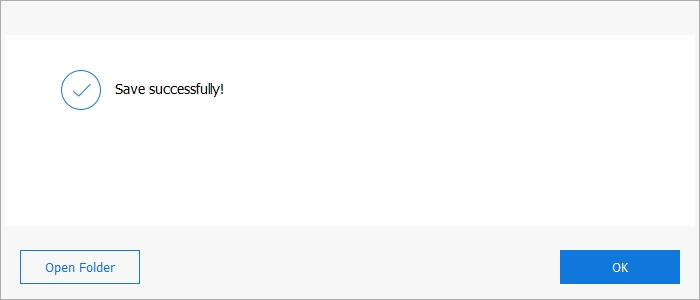 5. You can now open the file with all your product keys.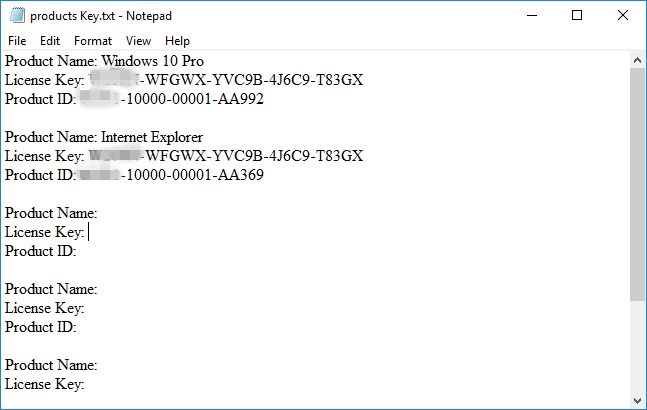 Summary
Again, if you really want to enjoy using Windows 10 to the fullest, then you better opt for the Windows 10 Enterprise because it is a much better edition than the previous ones. Windows 10 Enterprise has all the features one would want and upgrading to it won't be a decision that you'll ever regret. Moreover, if you want to recover your Windows 10 Enterprise product key then again, there is no better software than PassFab Product Key Recovery for that. We can assure that you would not be disappointed with the results after using this software. It's cheap, it's easy to use, and it comes with quicker results, so yes you should definitely give this software a try.