Just like the Microsoft Office, you need a 25-digit code called product key to activate Windows 10 on your computer. There are a lot of ways out there through which you can get that product key for your Windows 10 operating system. Sometimes, a digital license can help you with the activation, but mostly it's the product key that works. Now if you are someone who wants to know how to check Windows 10 key , then you need to stick with this article a little longer because today we will be explaining it all to you in detail.
How to Check Windows 10 Product Key
If you are unable to locate your product key then here are a few ways that can come in handy to you:
1. Check Your Computer Sticker
If you've bought your Windows from a Microsoft Retailer then locating the product key for activation can be pretty easy for you. You will probably find your product key on the brand sticker that is usually placed inside the case with the DVD/CD, or you can find it on the back of the box. Moreover, if you bought a computer that already has Windows 10 installed in it, then you can check your 25-digit number on the Microsoft branded sticker that is found on the back of the box.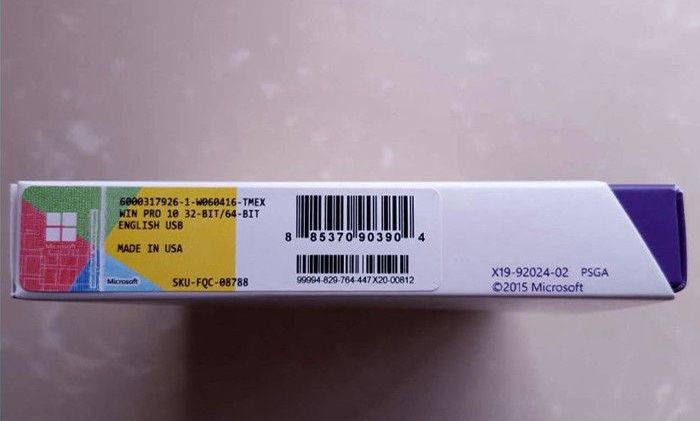 2. Check Your E-mail
If you've purchased Windows 10 online, then there are high chances that you got the product key via E-mail. Most of the times the license key is included in the mail that comes from Microsoft itself, but if you cannot locate the key then you better check your spam and junk folders, and even if then you don't get any leads for the key then you can contact your key provider and tell him about the problem you are facing.
3. Check Your Windows Registry
Here's what you need to do in order to locate your license key in the Windows Registry:
Use the shortcut "Windows + R" and then open "Run." After that enter "regedit" in the box and you will have the Windows registry right in front of you. You can then easily find the digital product ID by using
HKEY_LOCAL_MACHINE\SOFTWARE\Microsoft\windows NT\Currentversion.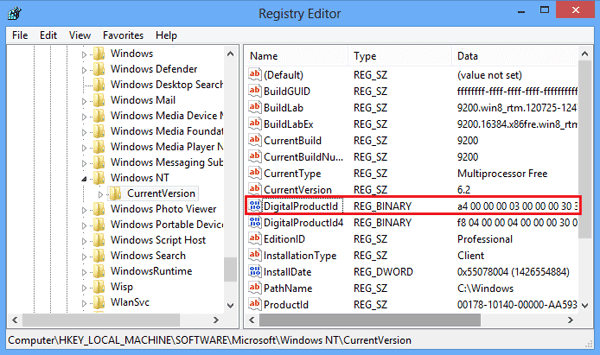 Note: You might need a third party to read the product key to you as it might not be understandable to you alone.
4. Check Your PC's UEFI Firmware
You can check your Windows 10 product key by heading to your computer's UEFI firmware or BIOS. Moreover, if you ever install or reinstall the same edition of Windows 10 on your same computer, then you won't have to enter the product key again as your computer will automatically update the Windows for you.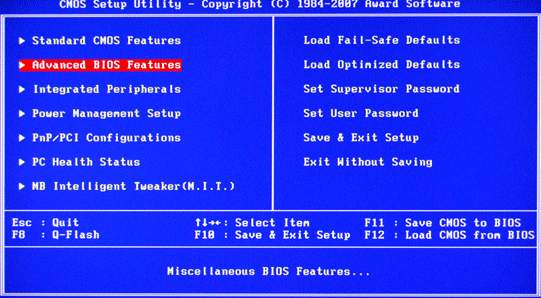 These are the best and the easiest ways to check your Windows 10 product key. However, if none of these methods work then don't worry because we have another amazing solution to tell you about and the solution that we are referring to is none other than PassFab Product Key Recovery.
Extra Tips: Find Windows 10 Product Key with PassFab Product Key Recovery
Now, if you are someone who actually tried checking for his/her product key using all of the above-mentioned methods but did not find any luck, then don't worry, because PassFab Product Key Recovery will take care of everything for you. This software is one of its kind, and we assure you that once you use it, you'd end up quite impressed with the results with which it comes. PassFab Product Key Recovery can easily locate the product key of Windows 10 for you especially if you've lost it. It's a product key recovery tool, so yes, you can say that it is an amazing software to use.
Here are a few steps that can help you with the process:
Step 1. First download and install the PassFab Product Key Recovery software on your computer with Windows 10.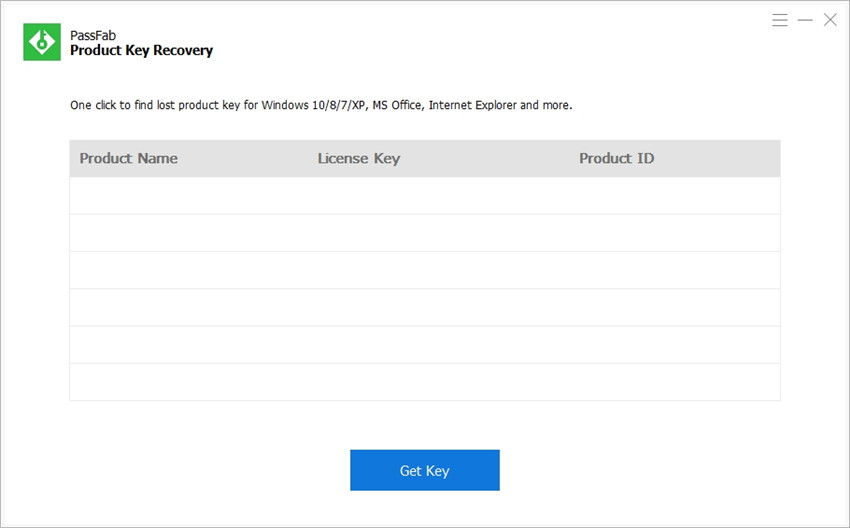 Step 2. Click on the "Get Key" button and then the software PassFab Product Key Recovery will automatically detect all of the product key information for you.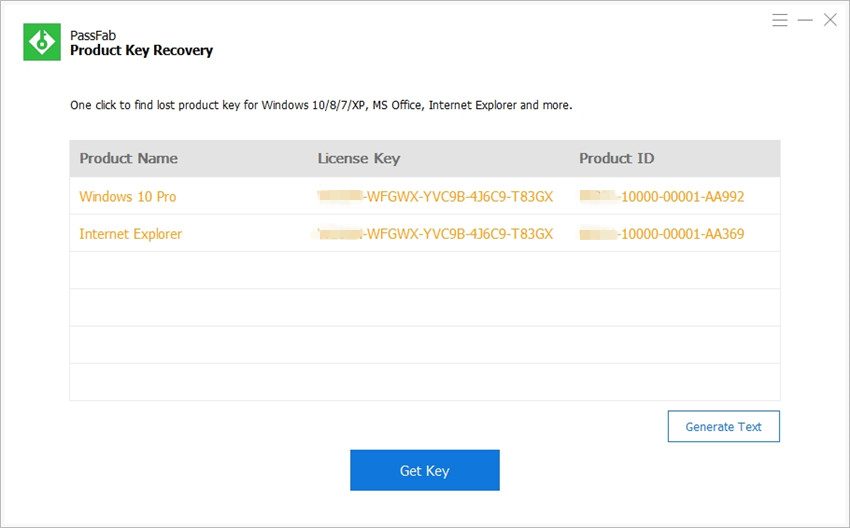 Step 3. Right-click on the button that says "Generate Text" and then save the file on your computer.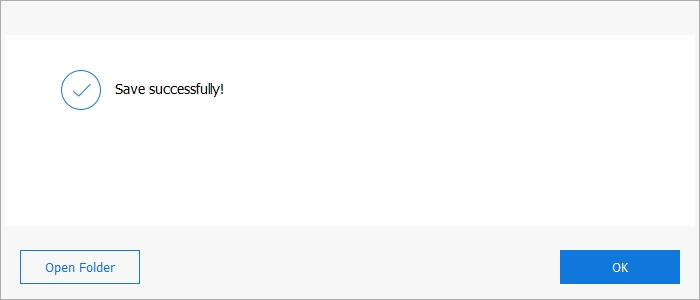 Step 4. You will now be able to open up the file and view all of your product keys.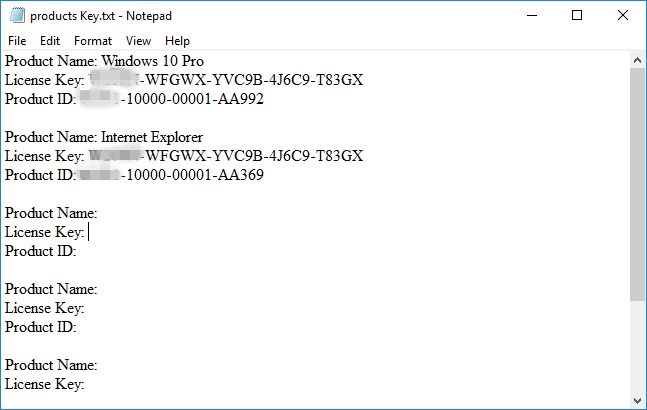 Summary
It can be a daunting task to check and locate your Windows 10 product key especially if you've no one to guide you. But we hope that after reading this article, things have become easier for you. We hope you now got an idea of how to check if your Windows 10 is activated. Moreover, we'd again recommend you to use PassFab Product Key Recovery for getting or locating the product key for activating Windows 10 on your computer. This is the best software available online, and we assure you that you won't be disappointed with the results of this software. It's easy to use, it comes with quick results, and the best part is that you don't have to break a bank to use their services. So, there is probably no reason why you shouldn't give PassFab Product Key Recovery a try.