Let's face it, we all want some extra features added to our PC because. No doubt, Windows 10 is a good option, but when it comes to Windows 10 Pro, well, you obviously get a lot of extra features and options to enjoy. Now, this is one of the main reasons why people prefer to upgrade to Windows 10 Pro. This upgrade won't take anything away from you, in fact, it will give you a lot more options to take advantage of. So, in you want to know how to activate Windows 10 Pro, continue reading this article because we have listed some of the best methods with guidance that will help you in your conquest. Here are a few ways that can help you activate Windows 10 Pro.
Method 1: Activate Windows 10 Pro During Installation
This is so far the best and the easiest method, you can easily activate your Windows 10 Pro by inserting a 25-digit code called product key during the installation. You see, when you buy Windows 10 Pro or upgrade it from an active Windows 10 Home, you require to insert a product key or a digital license for the activation and if you have that particular key/license then yes it will be pretty easy for you to activate Windows 10 Pro during the installation.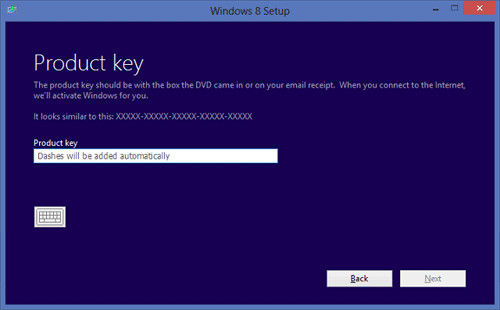 Method 2: Activate Windows 10 Pro Using PowerShell
You can easily activate your Windows 10 Pro, by getting your product key through PowerShell, that too for free. You just have to open PowerShell with your administrative permission. And then you have to type this command in it:
powershell "(Get-WmiObject -query 'select * from SoftwareLicensingService').OA3xOriginalProductKey"


This technique is not only helpful for those who want to locate the product key for Windows 10 Pro. In fact, this process can also be followed if you want the digital key for Windows 8.1 and Windows 7.
Method 3: Activate Windows 10 Pro Using Command Prompt
One of the easiest and the simplest ways to activate Windows 10 Pro on your PC is by getting a product key using the Windows Command Prompt along with the administrative authority. For this, you need to open up the Windows search bar and type cmd in it. After the Command Prompt opens in front of you, you then have to type: "wmic path softwarelicensingservice get OA3xOriginalProductKey" and then hit enter. This process will show you your Windows key, you then have to use that key and activate Windows 10 Pro.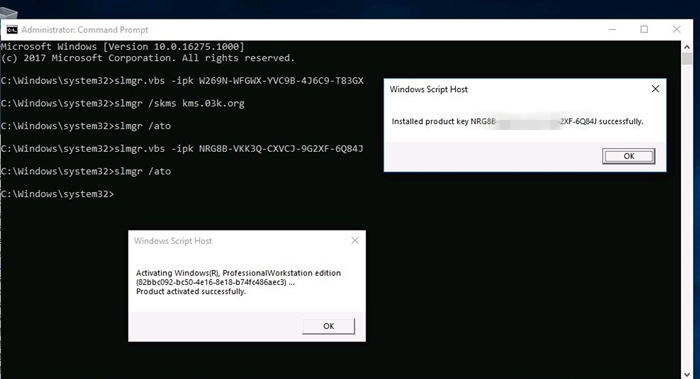 Method 4: Manually Activate Windows 10 Pro by upgrading the windows store in Windows 10 Home
You can easily activate Windows 10 Pro on your PC by following this method:
1. Open your windows store and log in to your Microsoft account, after that, click on the "Download & Updates" option.
2. Now go to the "Store" and click on the option mentioned underneath it that says "Update."
3. After your windows store is updated, you then have to search for Windows 10 in the search box and click on it.
4. After this, click on the "install" button and upgrade your Windows 10 Home edition to Pro edition and then click "Yes, let's go" to confirm the process.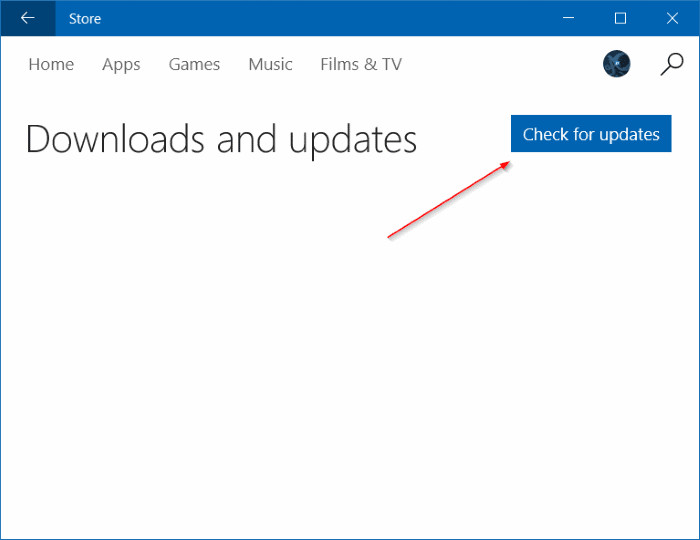 These are a few ways that can help you activate Windows 10 Pro on your PC. However, if none of the above-mentioned ways work then don't worry because we do have another amazing solution for you. That solution is none other than the PassFab Product Key Recovery software.
Extra Tips: Recover Lost Windows 10 Pro Product Key While Activation
PassFab Product Key Recovery is a software that is being used by millions of people at the moment and almost everyone loves it because it is easy to use, it needs no technical knowledge, and you don't have to break a bank to use it. Now, if you are someone who lost his Windows 10 Pro product key while activation then you need to try PassFab Product Key Recovery for sure. This software is nothing like the other software you've ever seen before. The best part is that with PassFab Product Key Recovery you get to recover your lost product key in no time. Want to know how to recover your key with it? Well, stick with us a little longer because we are now going to give you a step by step guide that can help you get your key recovered.
First of all you have to download this key finder and then install it on your computer by following the instructions in the installation wizard.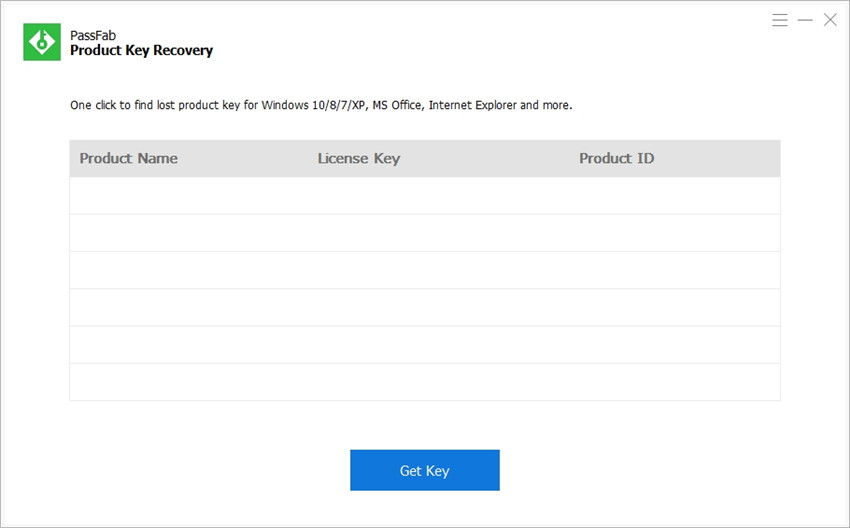 Now click on the button that says "Get Key," and then the software will automatically detect all the product key information and show it on your screen.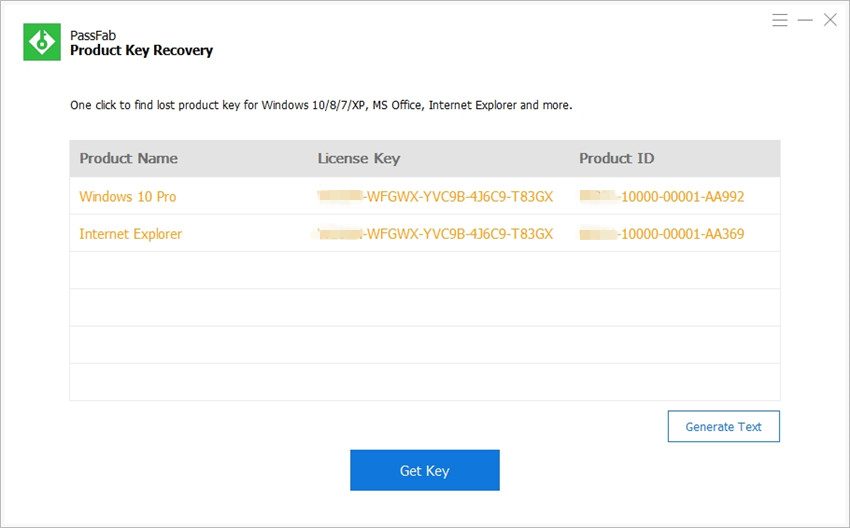 Click on the option that says "Generate text," and a window will pop up in front of you where you can save the product keys into a file.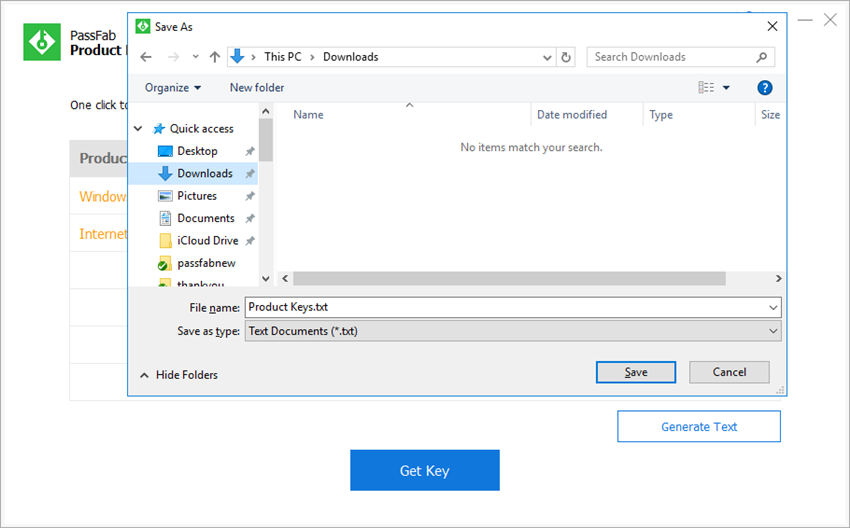 Save the file on your desktop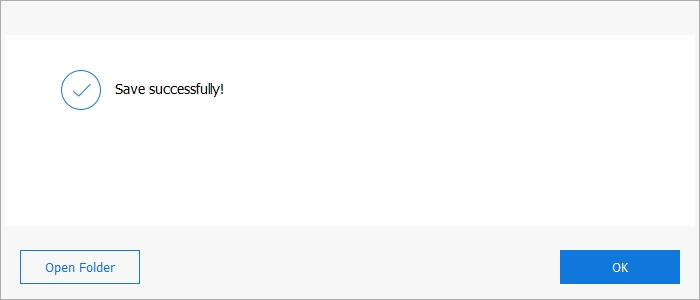 You can now open the file and get your Windows 10 Pro update key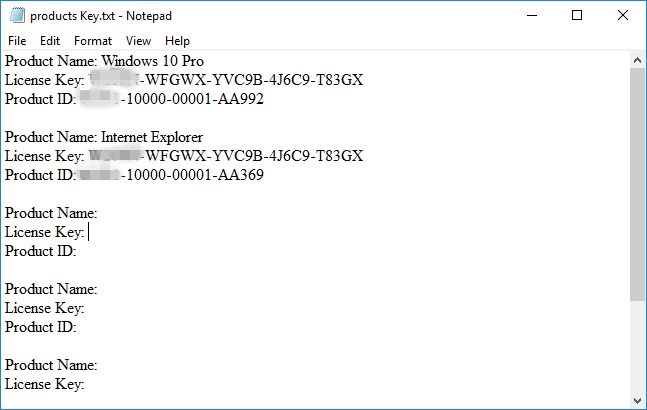 Summary
Above we have mentioned all the possible best ways to activate Windows 10 Pro on your PC. Use these ways and again if nothing works for you then try using PassFab Product Key Recovery. We assure you that you won't be disappointed with the results with which it comes. Currently millions of people are using this product key recovery software, and not even a single person is unsatisfied with it. So, without giving it a second thought, you should also give this software a try and get your product key recovered for the activation of Windows 10 Pro. As far as the upgrade is concerned, we will again suggest you to go for it because Windows 10 Pro has possibly all the amazing features one would wish for.