Whether you are about to authenticate reinstallation of an MS Office product, Word, Excel, PowerPoint, Access, etc., the product key or a serial number is one thing you must need to accomplish your tasks. If you have lost your product key, you still got tons of ways to find it back. This article will recommend 3 ways on how to find MS Office 2013 product key.
Part 1. What is Product Key?
The Product key is an alphanumeric sequence that is used as an identifier. In other words, the software decodes this sequence to authenticate your copy of the software, reducing piracy of not only the software but also other products and services associated with that copy. Although not all software uses this method, it has been common for MS Office software.
Part 2. How to Recover MS Office 2013 Product Key?
Read on to learn 3 ways to retrieve MS Office 2013 product key.
Way 1: View Your Office 2013 Product Key on Office Account Page
Microsoft has stored the copy of your MS Office product for you on your Office account. You may find your original product key there. Below is how to find the key back in your Office account:
Step 1. Sign in to your Microsoft Office Account, and click the "Install from a disc".
Step 2. On the following page, click "I have a disc", and then "View your product key".
Note: If you have installed the Microsoft Office before, you do not need the product key. Just Click "Install" and follow the instruction that follows.
Way 2: Recover Product Key with PassFab Software
PassFab Product Key Recovery provides a one stop solution to product key recovery for Windows, Office, SQL and more. Follow the steps below to see how to recover MS Office 2013/2012/2008/2003/XP/2000/365 product key with PassFab Product Key Recovery:
Step 1: After downloading, installing and opening PassFab Product Key Recovery.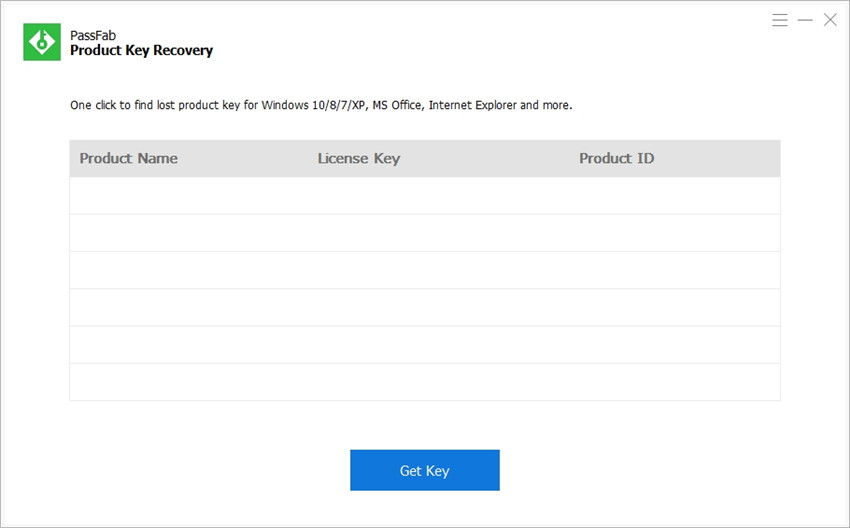 Step 2: Click "Get Key", the program will start searching display the product key or serial number for Windows, Office, SQL, IE, etc. You can click Save to back up them to computer, or you can click "Generate Text" to generate a text for them.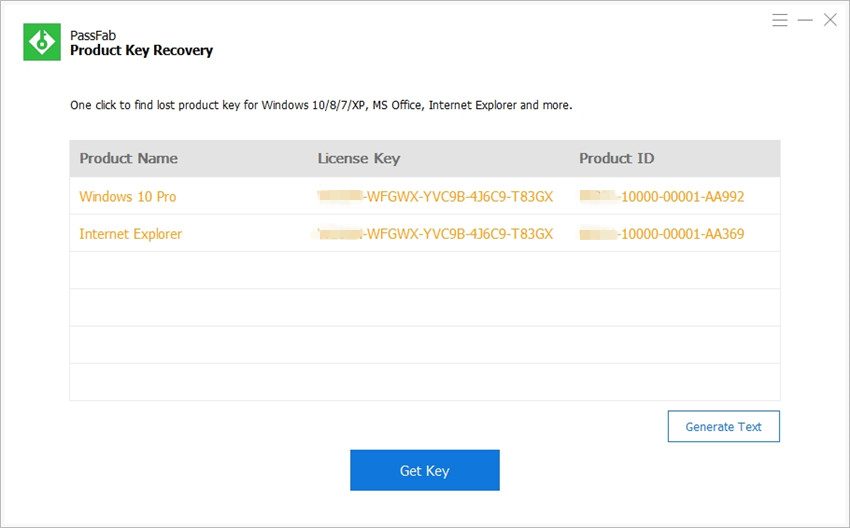 You can also watch this video about how to use it:
Way 3: Contact Microsoft Support
You may also contact Microsoft for another recovery solution, such as generating a new key code, namely, asking for a replacement key. But you have to provide as much proof of purchase as possible when calling the company.
Summary
This article introduces three ways to recover your lost Microsoft Office 2013 product key. Just have a try next time you have your Office product key lost and don't know how to find it back.