Windows PCs come preloaded with many useful apps that you can use to get your tasks done on your computer. However, it lacks many features and one of them is being able to easily find product keys on a computer. Have you ever wanted to find the product key of a software and failed miserably? You know the pain.
Fortunately, there's a great app called Magical Jelly Bean Keyfinder that lets you easily find product keys of software installed on your computer. It's a small app in file size but very big in useful functionality. Here's a quick guide on how to use it to retrieve keys for Windows or Microsoft Office.
How to Download Magical Jelly Bean Keyfinder
Before you begin to use the app, you will obviously need to download it. Good thing is that the app is available for free on its official website as well as on many other websites that let you download free software for your computer.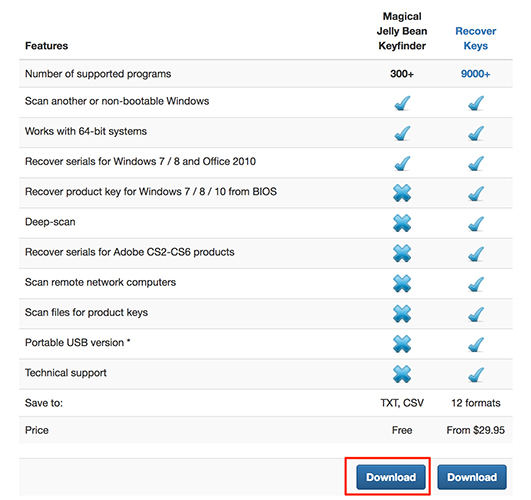 If you want to get it from the official website, head here and click on the big Download button to download the app to your computer. You will follow similar steps if you're downloading it from other sites as well.
Once the app has been downloaded, you can double-click on the downloaded file to start the installation wizard. Follow the on-screen instructions and you will be good to go.
How to Use Magical Jelly Bean Keyfinder to Find Product Keys
Now that the app is installed on your computer, you must be curious to know how it works so you can use it to get product keys for software installed on your computer. The following guides you to do just that: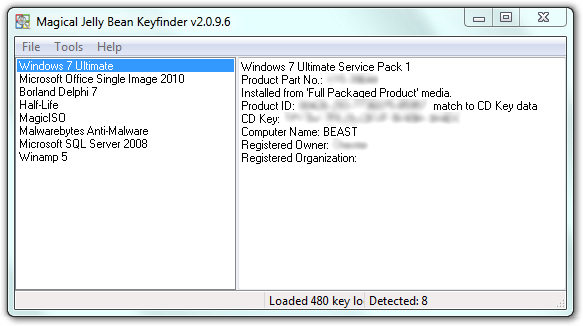 Launch the Magical Jelly Bean Keyfinder app on your computer. When it launches, you will find a few apps in the left-hand side panel. These are the apps that you can find product keys for. Click on any one of these apps and you will see the app information as well as the product key in the app's right-hand side panel. If you want to find the product key for another software, click on its name in the left-panel and the product key will be shown in the right-panel on your screen.
It's extremely easy to use the app to find keys for various products installed on your machine. As mentioned before, it also helps retrieve keys for entire operating systems.
Use Magical Jelly Bean Keyfinder Alternative to Find Product Keys
If the app doesn't work for you or you don't want to use it for some reasons, you have a few alternatives to consider. One of the best alternatives is PassFab Product Key Recovery, an app that helps users retrieve Office or Windows product key and more with one click.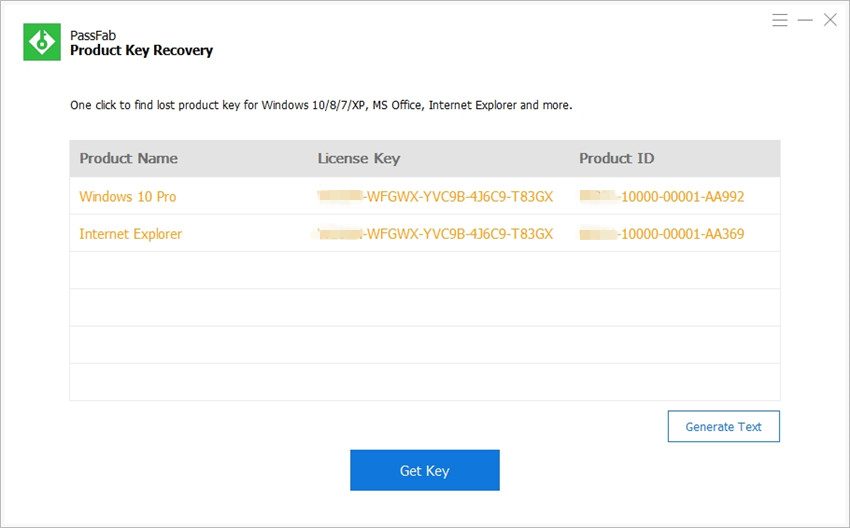 Final Words
Actually except for PassFab Product Key Recovery, PassFab ToolKit provides all-inclusive password solutions to recover Windows login password, recover password for different files & documents like word, excel, zip, etc. as well as find Windows product key. While it may seem retrieving a product key on a Windows PC is difficult, it really is not due to useful and simple apps like Magical Jelly Bean Keyfinder. And if that's not your choice, you have a great alternative to use on your machine as well.