3 Easy Ways to Find Windows 7 Product Key
There are different reasons why you wanted to find your Windows 7 product Key. Maybe you forgot it and simply wanted to find it back. Or you would like to reinstall your current Windows 7 operating system. Either way, as many reasons there are, there are some workable ways to reveal the Windows product Key yourself. Now let's take a look at how to easily find the product key on Windows 7.
Method 1: See Product Key on Windows 7 in Registry
Normally, this product key is saved in the Windows registry. So you can view Windows 7 product key in registry so that help retrieve this information if you've accidentally lost the packaging.
Step 1: Click on the Windows Start button located at the left bottom of the screen and select Run. Then type regedit into the run window and press the OK button. Then the Registry Editor will open.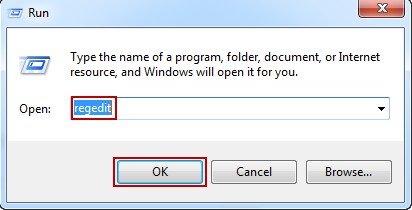 Step 2: Navigate to "HKEY_LOCAL_MACHINE\SOFTWARE\Microsoft\Windows\CurrentVersion\Installer\UserData" all the way in the Registry Editor and press Ctrl + F keys to locate "ProductID" key.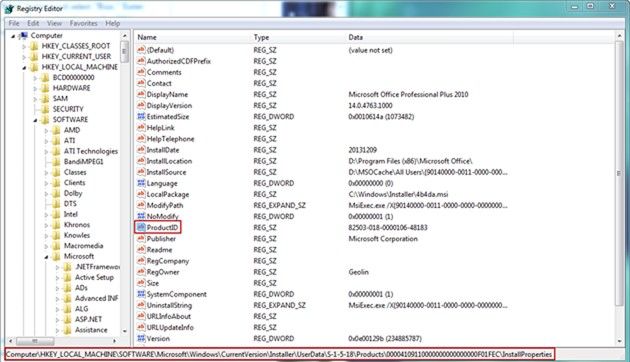 Step 3: Right-click the ProductID key and select Modify. View the number displayed. This is your product key for Windows 7 you are finding.
Method 2: Find Windows 7 Product Key Using Command Prompt
In addition to taking advantage of register editor, you can also check windows 7 product key using command prompt. To do so,
Step 1: Press Windows Key + R, and then type CMD in the search box.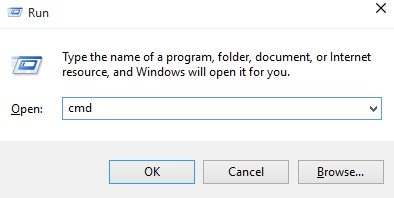 Step 2: Now type or paste the following code in the cmd and hit Enter to see the result.
wmic path softwarelicensingservice get OA3xOriginalProductKey.
Step 3: The above command will show you the product key associated with your Windows 7.
Step 4: Note down the product key in a safe place.
Method 3: Recover Lost Product Key in Windows 7 Using PassFab Software
If Windows 7 product key is lost and can't be found on the above place, PassFab Product Key Recovery can help you recover the lost product key of installed Windows 10/8.1/8/7 and provides you with a way to quickly and easily archive them.
To get started you need to download and install the latest version of PassFab Product Key Recovery. Then follow these steps:
Step 1. Double click its icon on desktop to launch it.
Step 2. Then click "Get Key" on the central bottom. Windows 7 product key and registration code for other programs are displayed. You can check Windows 7 product key now.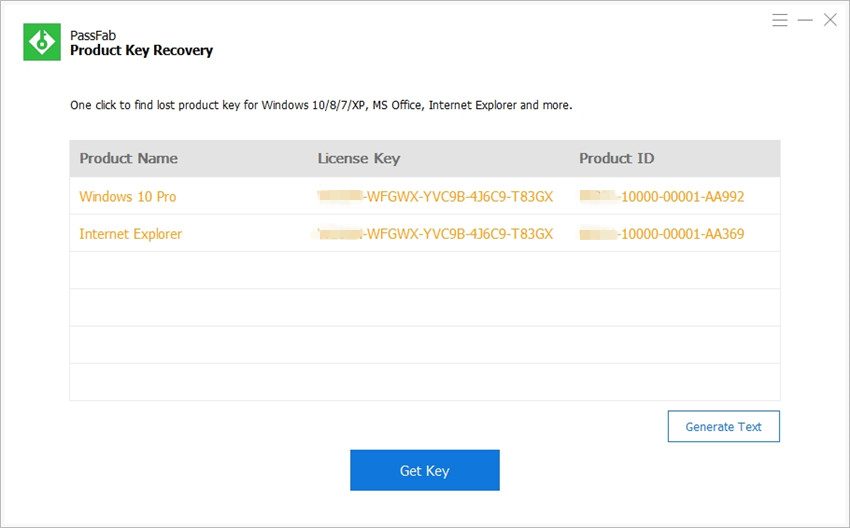 Step 3. After that, hit "Generate Text" to generate a text for them in case you need to find Windows 7 product key again.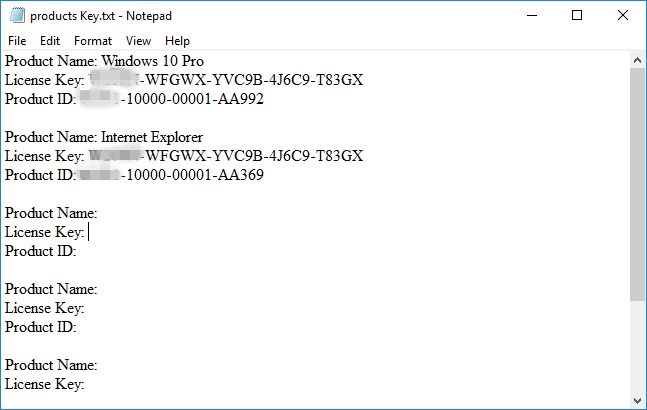 Here is the video guide about how to find Windows 7 product key with this product key finder:
Summary
With these 3 methods, I believe you have learned how to check Windows 7 product key when you can't remember what the product key is. If you still have any questions regarding this guide or other related Windows problems, just feel free to leave your comments in the comment section.