Windows is the world's most popular operating system. More than half of the population of the world uses Windows. Windows 10 is the latest operating system by Microsoft. It first came out on July 2015 and after that every other month a new Windows 10 update comes live.
Why People Want to Update Windows 10?
Every new update of Windows 10 comes with some new features. A huge number of the population uses this operating system, and for that, Windows try to provide every possible best solution for different scenarios. Windows has given so much in the recent updates, introducing the speech processing within the applications by just pressing Windows Key + H. Also, Windows provide new themes with new updates and of course, better performance and more stability within the applications. Every single Windows user tries to update their Windows so that they may remain at the pace of the new features.
2 Situations to Update Windows 10
1. How to Update Windows 10 from Windows 10
Windows keep track of every device they are running onto. With every coming update they notice every device that needs the upcoming update and they notify the device holder to update their operating system. Windows never try to force an update on a user, you can always pick a time for the update and you can easily update the Windows on the selected time. While updating your Windows, there are two cases. Either you are using Windows 10 and a new update comes and you update it immediately. The other case is when you are using Windows 7 or 8 and you want to upgrade your system to Windows 10. While upgrading your system to a new Windows, you might get a paid version or get a free way to upgrade it.
To install the update on your Windows 10, you need to follow these simple steps.
Step 1: Go to Start menu and select Settings.
Step 2: From the settings menu, select Update & Security.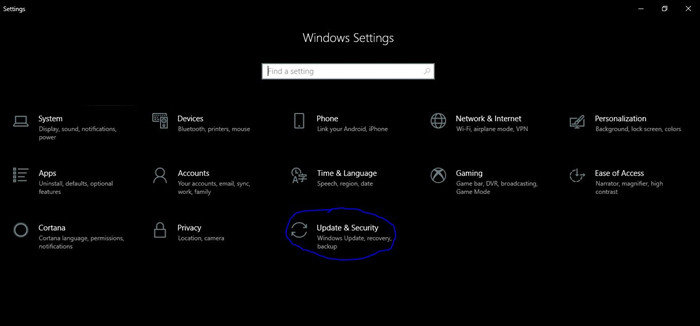 Step 3: Now select "Windows Update" from the Update & Security menu.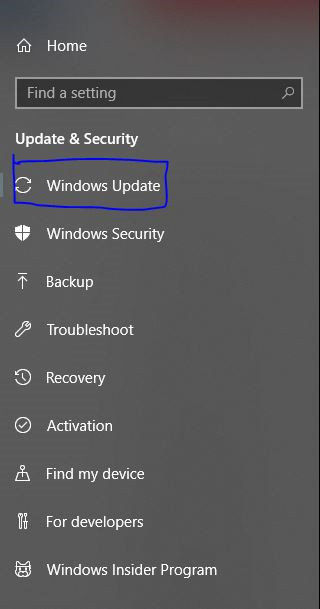 Step 4: Check if there are any updates available on your computer or not.
Step 5: If updates are available, install them to get the best performance for your computer.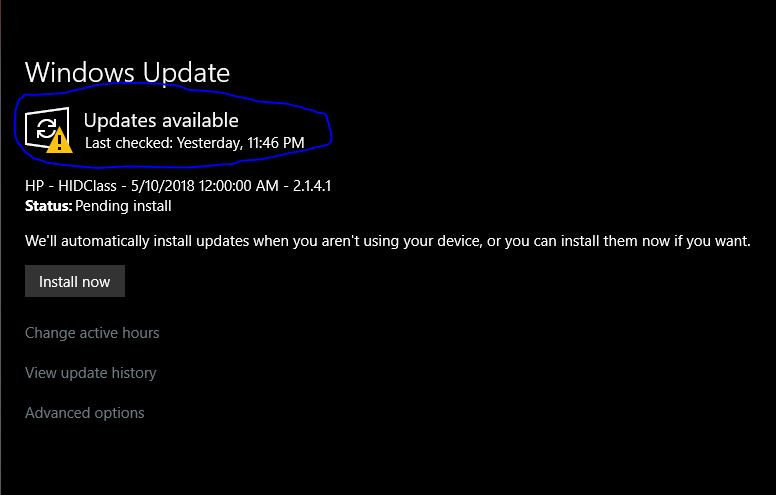 2. How to Upgrade Windows 10 from Windows 7/8/8.1
If you are using a previous version of Windows that is, you are on Windows 8 or maybe Windows 7, you can always get the Win 10 upgrade. To get the Windows 10 upgrade, you must be using the original form of Windows 7 or 8. Although, Microsoft ended the free upgrade of Windows 10 deal in the mid-2016 still, you can always update it. You can get a free version of Windows 10 or you may get a paid version of it. It totally depends on you. To get your update to Windows 10, follow these simple steps.
Step 1: Open the browser and go this link https://www.microsoft.com/en-us/software-download.
Step 2: Select Windows 10 from the options shown to you.


Step 3: On the Windows 10 download page, click the "Download Tool ow" button.


Step 4: Your download for Windows 10 will start.
Step 5: After the download ends, run the Media Creation Tool.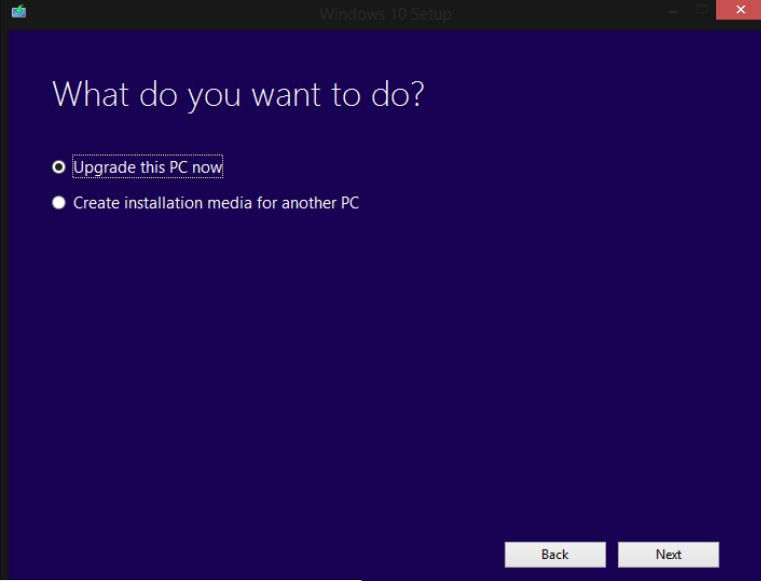 Step 6: Select "Upgrade this PC now" from the tool and your PC will start upgrading to Windows10.
How to Get Windows 10 Product Key
Sometimes, when you try to update your Windows or try to re-install your Windows, the system asks you to enter the product key for the Windows to activate it. The product key is an alphanumeric unique code generated for every Windows user out there. This code is used to maintain the authenticity of the product you are using. An activated Window comes with a lot of advantages. There are times when you don't have access to your product key and your Windows asks you to enter the key for the activation. At that time, you try and search for your key and most of the times, you fail.
For that, there is an online software which is known as PassFab Product Key Recovery. This online software is really fast that it can generate your device product key in the blink of an eye. The software is best known for its 100% authentic key generation and also providing the best user interface as well. The best interface means you don't need to be an IT professional to use this software, it is really easy to follow and get your key. The software mechanism works on a single click. Although the software is not free you can get the trial version anytime. To get your product key for Windows 10, follow these steps.
Step 1: Download and run the software.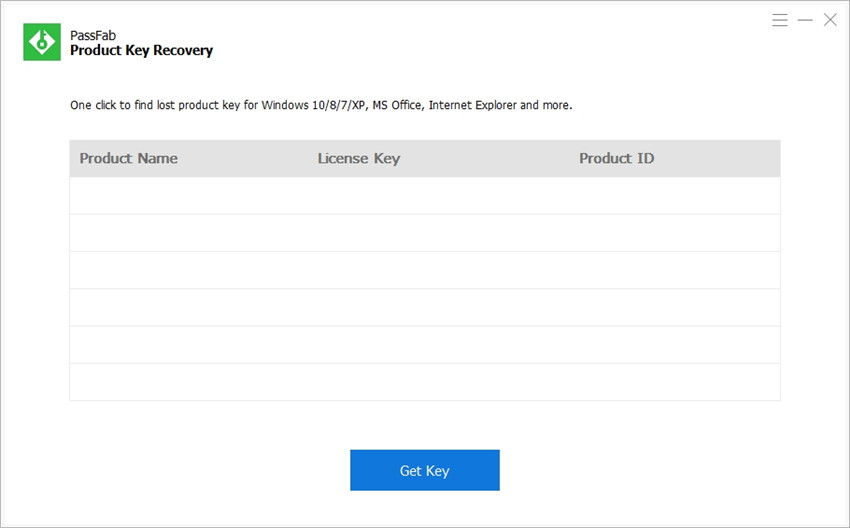 Step 2: Click on "Get Key" button and wait for the software to generate a key for your respective Windows 10 version.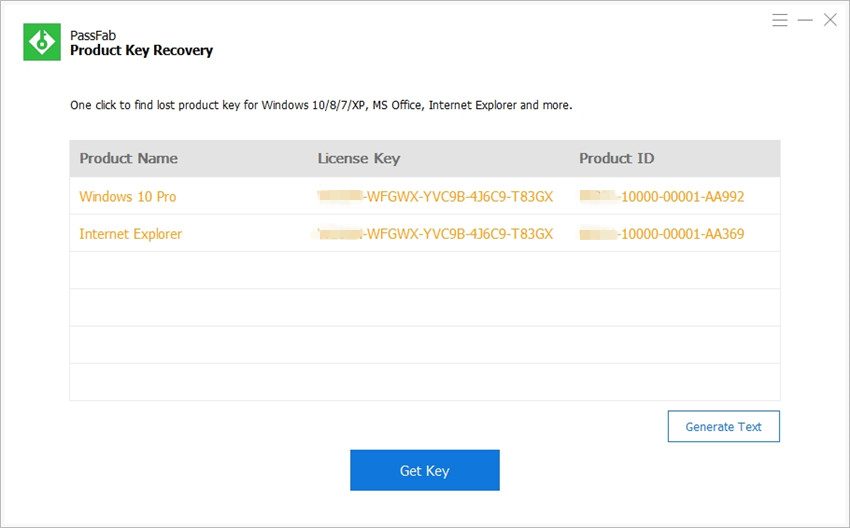 Step 3: Save the product key in a text file.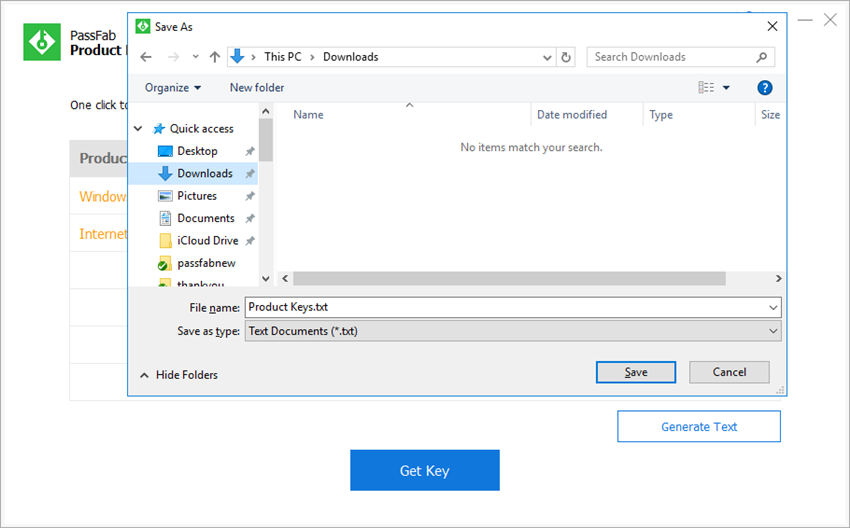 Step 4: Wait for the software to show you a successful save message.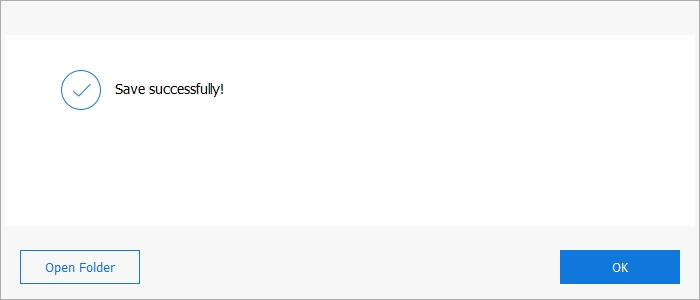 Step 5: Finally, go to the text file you saved your key into, copy the key and activate your Windows 10 with that key.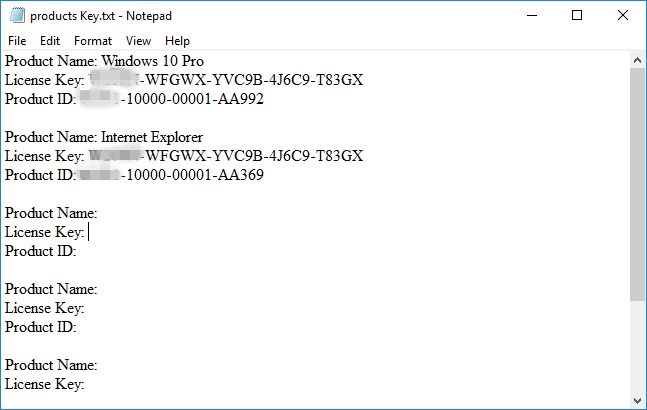 Summary
Windows 10 is the latest operating system by Microsoft. Although Windows 10 released more than 2 years ago, still a lot of updates every other month keeps the operating system interesting and really reliable for usage. In the above article, we have seen how we can get the Windows 10 free upgrade even Microsoft has ended the free deal in the year 2016. We have also seen an online software that can help you generate the product key for any version of Windows 10 very easily. Let us know in the comments if you have some other suggestions. Thank you.