Windows 7 is a pretty good version of Windows but Windows 10 has come with quite a lot of new features and functions which has made it a favorite among many people. Windows 10 has brought back the Start Menu, which was eliminated in Windows 8. Windows 10 has also introduced its very own personal assistant Cortana which readily responds to voice commands, can set reminders, calendar events and many other features which make the experience very interactive and user-friendly. Therefore, many people opt to upgrade Windows 7 to Windows 10 to avail the benefits that come along with Windows 10.
How to Upgrade Windows 7 to Windows 10
In order to update Windows 7 to Windows 10, you can either opt for a full-on, clean installation which can wipe out all of your files and applications or you can simply upgrade to the newer version. Upgrading to the new version is faster and a lot less hassle-free than performing the full installation. Upgrading will also keep all of your files, applications and data in place and will not wipe them out. There are some steps that you must take before performing the Windows 7 to 10 upgrade.
1. First of all, you need to confirm that your current version of Windows 7 is fully activated and working. You might have to check if your Windows 7 is activated. To do this, you have to click on the Start button, click the "Computer" option, and then click on the "Properties" option. The window that comes up will show if your Windows is activated or not.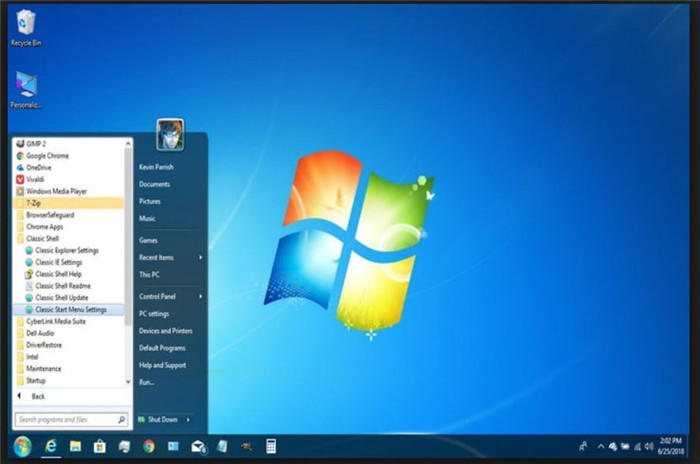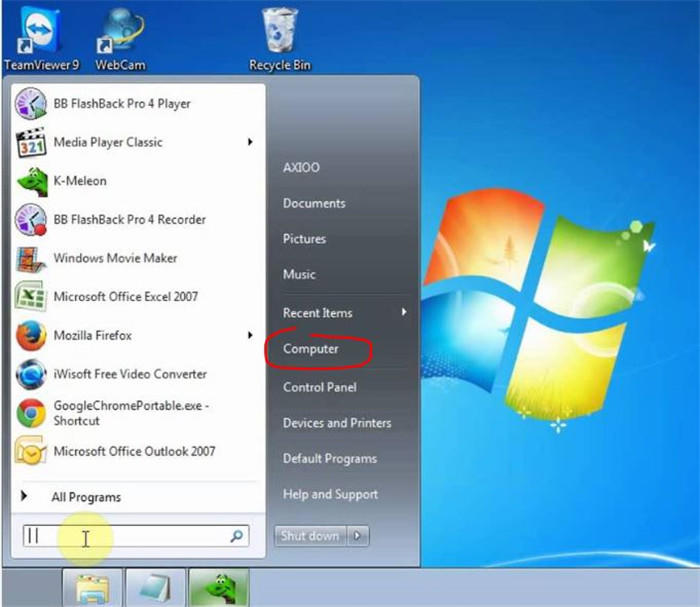 2. Next, you need to back up your data and other files. While the upgrade does not delete all your files and data, it is better to be on the safe side. That is why you should back up your files, especially the important ones. You can get a full back up of your computer either by using the System Image Backup which is Windows built in or you can use another software like the Macrium Reflect.
3. Now you need to turn off, disable or uninstall any antivirus software that you have installed on your PC. This is because the antivirus software can sometimes interfere with the updating process so it is better to disable or uninstall it. You can install it again after the update is complete.
4. Download the Windows 10 Update Assistant.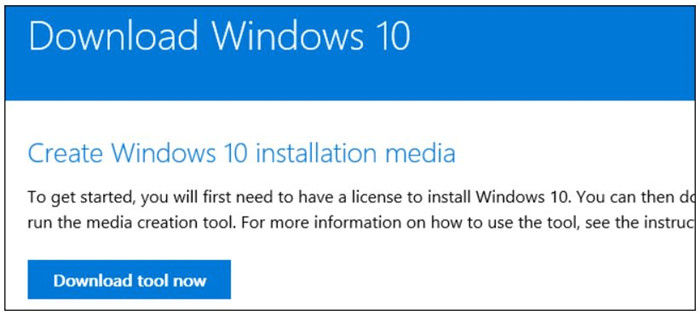 5. Now you need to run the installer tool which is named MediaCreationTool. You have to the select the "Upgrade this PC now" option. The installer will now start to download the Windows 10 installation files.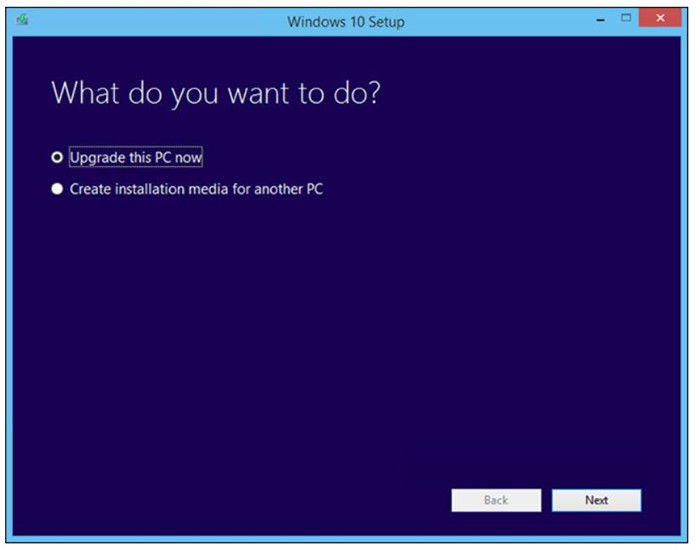 6.When the installer has downloaded all the installation files, it will show a window asking you to accept the terms of agreement. Once you accept it, another window will show which will have the Ready to Install option.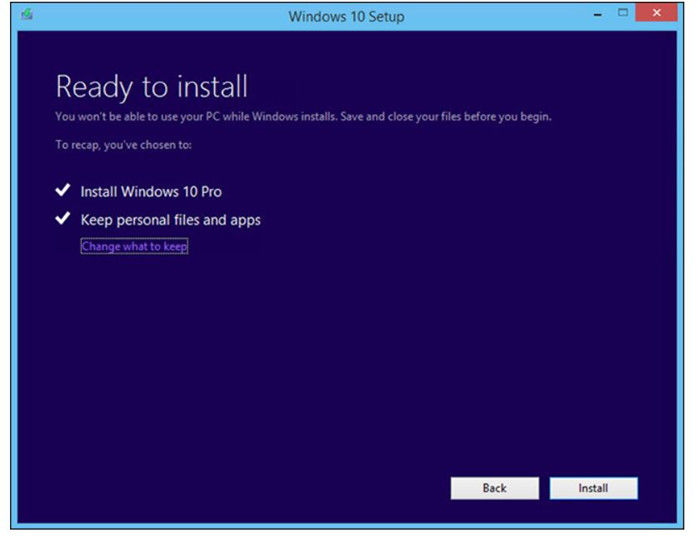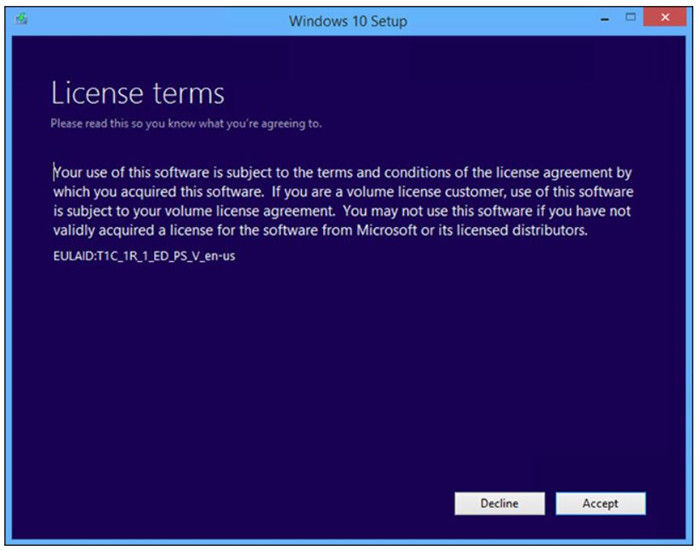 7. There will be a "Change what to keep" option which allows to you choose what you want to keep. You can either choose to keep all personal files and apps, or you can choose to keep only the personal files. The third option is "Nothing" which will wipe out all of your personal files, apps and settings. This option is much like the clean install method.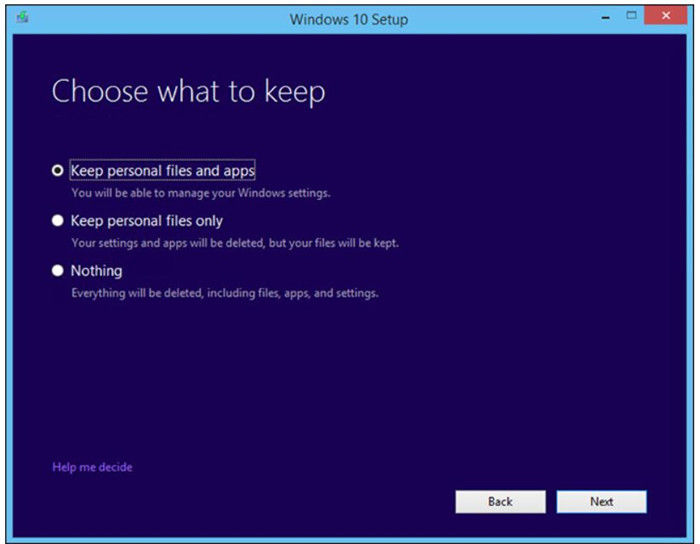 8.After the update is done, you will have to configure the new Windows which includes setting up your Microsoft account, privacy settings, setting up Cortana and other apps. The PC will restart and then you can sign into your Windows 10.
9. Now you have to check that all of your files and apps are still present. You might need to update the drivers and some other apps and you are good to go.
Get Windows 10 Product Key for Upgrade
The Windows product key is necessary to activate the Windows in order to avail the full features it offers. The product key might get lost or misplaced if you are reinstalling or updating your Windows. In such a situation, a software that can easily retrieve the lost product key or password is needed. PassFab Product Key Recovery is one such software that can recover the misplaced product keys in a short time. You have to follow the following steps to recover your product key.
1. Download PassFab Product Key Recovery software from:
2. Now you need to install PassFab Product Key Recovery and run the program.
3. Next, you need to open the program. There will be a "Get Key" button at the bottom which you have to click. Now, PassFab Product Key Recovery will retrieve the lost product keys along with the Product ID, product name etc.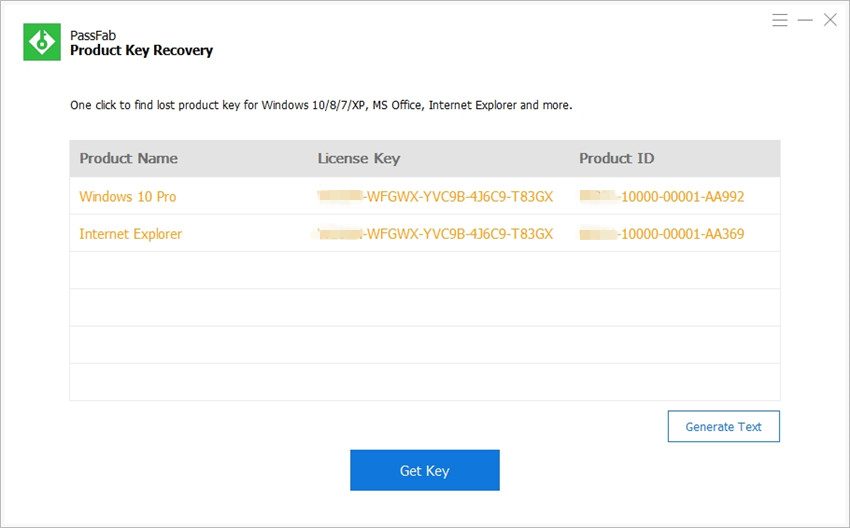 4. There will be a "Generate Text" button. You have to select this and a text document will be downloaded which will have the product keys. The text document will be saved.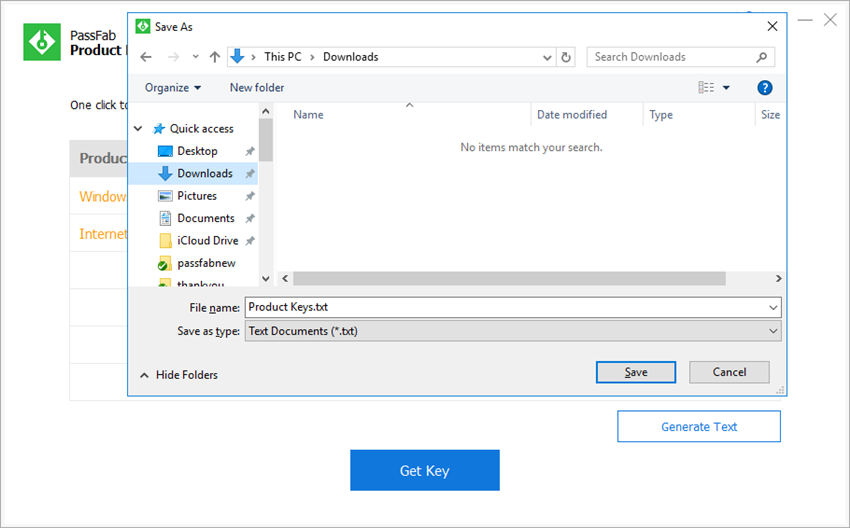 5. Open the text document and copy paste the product key into the required field to activate your windows.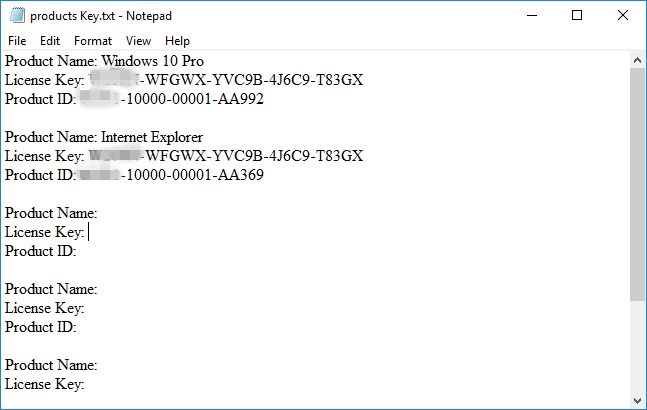 Summary
Upgrading to the newer version of Windows helps to keep your PC and Windows up-to-date along with all the new, added features that come with it. Having a Windows 7 to 10 upgrade is a good choice as it comes with a lot of new and cool features which will make the user experience even more pleasant. You can upgrade from Windows 7 or other previous versions to Windows 10 by following the methods given in this article. PassFab Product Key Recovery is an excellent software that allows you to easily recover your lost product keys. It is very easy to use and you just have to follow the given steps to retrieve your product keys.