Many people always prefer to use new features, in order to gain access to advance features, people upgrade Windows 8.1 to 10. As we all know that using Windows 10 is moving in the right direction. If you guys can buy a new laptop, then it will be already installed. You don't need to upgrade Windows 8.1 to Windows 10, What if you can't buy a new pc and laptop then sorry guys you need to buy the product key for Windows 10. But, don't worry! I've collected a soultion for you, please keep reading to check them out!
Part 1. Upgrade Windows 8.1 to 10 with Upgrade Button
This solution can help you easily upgrade from Windows 8.1 to 10. But if you are looking for software that can provide services all in one, then skip this solution to Solition 2, because I am going to mention software that is widely used by everyone and well known by its amazing services.
Step 1. In first step you need to press the "Key+X" button or you can also right click the start button.
Step 2. You need to choose control panel from power user menu.


Step 3. After choosing control panel just scroll down to the end and choose Windows update.


Step 4. There you will be able to find that upgrade to Windows 10 and will find a "Get Started" button.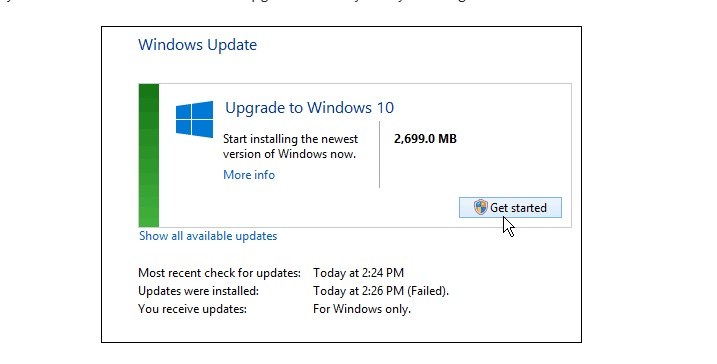 Step 5. After selecting "Get Started" you will need to agree and must accept their agreement.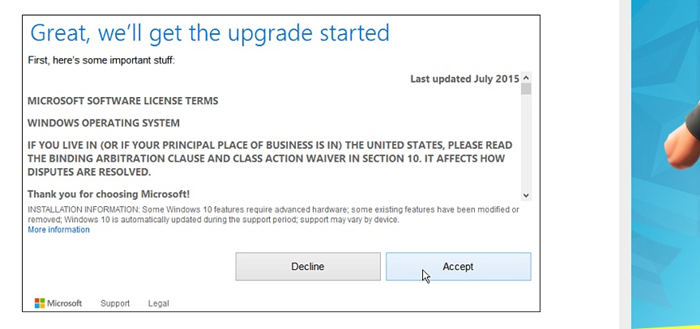 Step 6. In last step you just accept that agreement. After acceptance, system will take you towards schedule, there you need to choose time when you want to upgrade Windows.
Step 7. After choosing time, process will start according to your choosing time. And when process start, then your pc will restart many times you just need to be patience.
Part 2. Get Windows 10 Product Key for Upgrade by PassFab Software
A comprehensive solution to get Windows 10 product key for upgrade is PassFab Product Key Recovery. Just few and wisely clicks will take you to lost keys for almost all Windows. Amazing benefit of this tool is that they are able to recover serial keys within seconds.
Want to know how to use PassFab Product Key Recovery? Continue to read below. Now upgrade Windows 8.1 to Windows 10 by PassFab Product Key Recovery with few simple and easy steps.
Step 1: First of all, download PassFab Product Key Recovery.
Step 2: Install PassFab Product Key Recovery.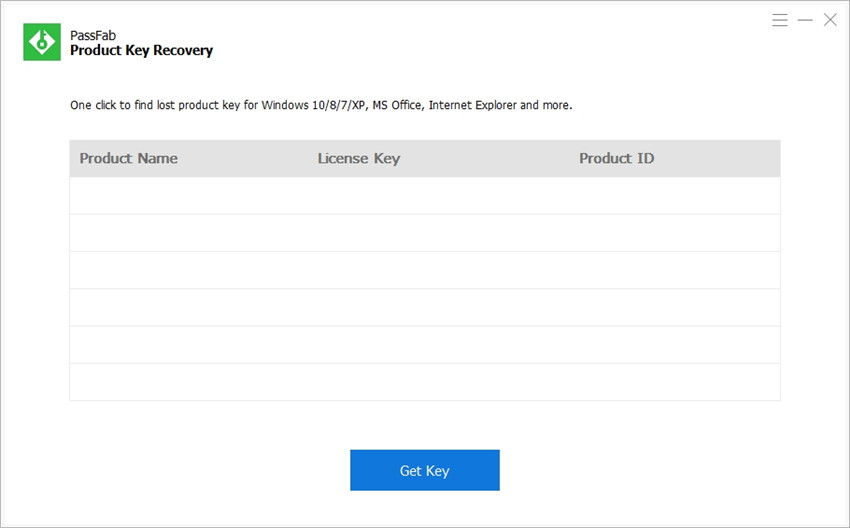 Step 3: And choose "GET KEY" button. Pop up of text file will occur.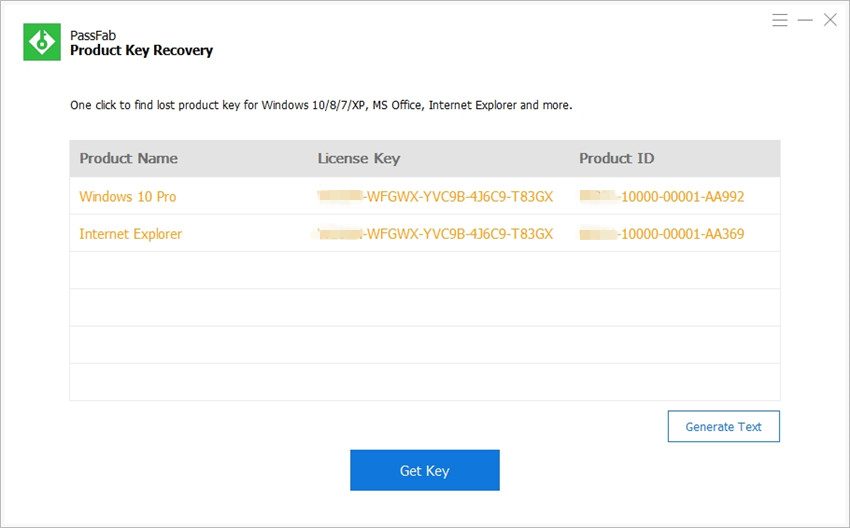 Step 4: Save that file.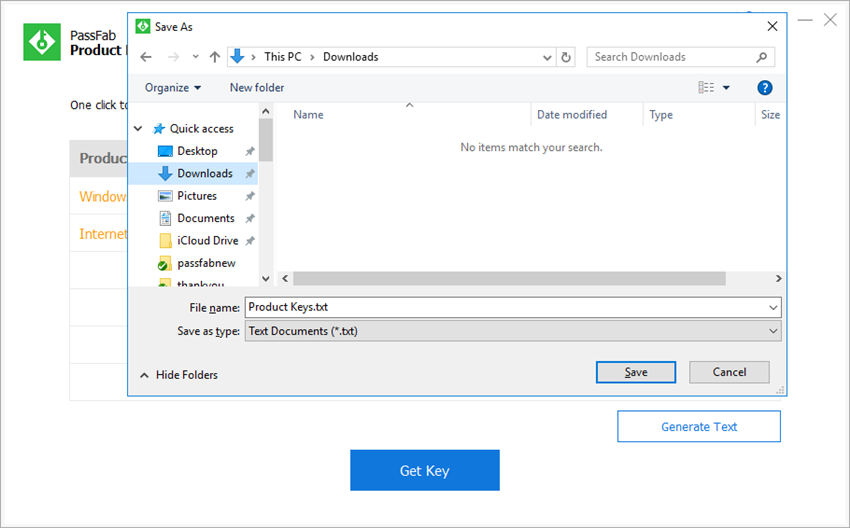 Step 5: After saving open file that you have save according to your saving location. Get key from there copy the key and paste where you want to upgrade the window.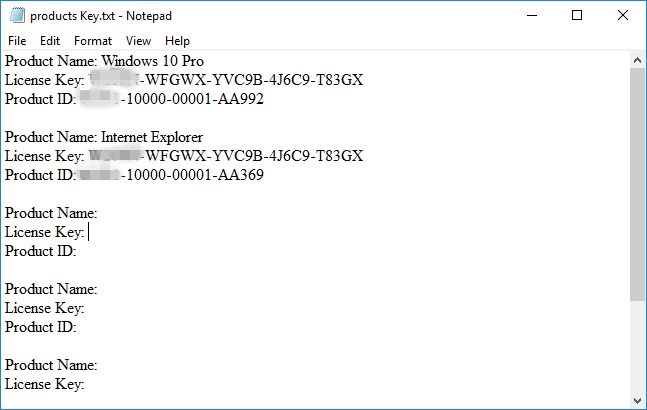 Summary
As you can see above, I have mentioned the solution to update Windows 8.1 to 10, also I introduced Product Key Recovery tool. The reason i recommend this tool is that it's the only software to retrieve all keys not only for Windows 10 but you can also activate your Microsoft Office, can retrieve keys for Windows 7 Pro, Home, and can also activate Visual Studio. It will be your Windows helper.