Like all the other Windows, Windows 10 Home also requires a product key for activation. You cannot activate Windows 10 Home on your PC without a digital license or a 25-digit product key which is why there is a lot of hype about the ways of getting the key and recovering it. Luckily, there are several ways that can help you get your Windows 10 Home product key, that too for free and we are now going to mention all those ways to make things easier for you.
Getting a Windows 10 Home product key can be a hefty task as getting your hands on an authentic place is tough in today's world. In this article, we have gathered some of the ways which can help you get Windows 10 Home Activation Key free.
Method 1. Retrieve Windows 10 Home Free Product Key Using Command Prompt
This is the most essential approach in order to get your Windows 10 product key free. All you need to do is to start up the Command Prompt window with the administrative purposes. Following that simply scan for CMD in the Windows search bar and then snap right on it. And you will have a Command Prompt open before you, here you simply need to type the command: wmic path softwarelicensingservice get OA3xOriginalProductKey and after that, hit "Enter" to see your Windows 10 product key free.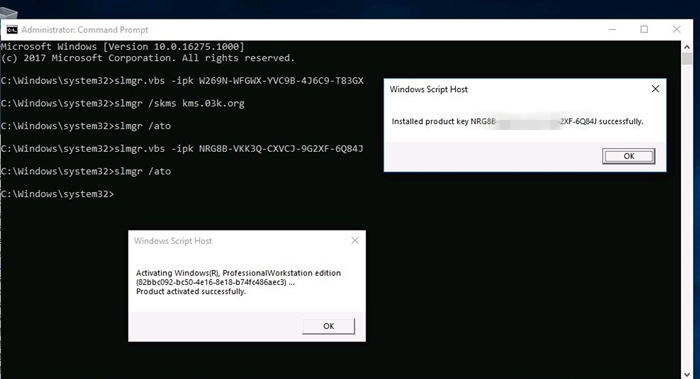 Method 2. Get Free Windows 10 Home Product Key with Windows Registry
The least difficult technique and one of the best to get your Window 10 product key free is to use Windows Registry. In order to do that, you have to follow the following steps:
Use the backup course of action key "Windows+R" to open the "Run" section.
To open the Windows Registry, write "regedit" in the Run section and press "Enter" or click "OK."
Now, you need to search the DigitalProductID by entering: HKEY_LOCAL_ MACHINE\SOFTWARE\Microsoft\windows NT\Currentversion/
After following these steps, you will see the DigitalProductID before your screen. Now, you may require some assistance from an outsider remembering the ultimate objective to scrutinize your product key since you won't have the ability to examine it normally without anyone's help.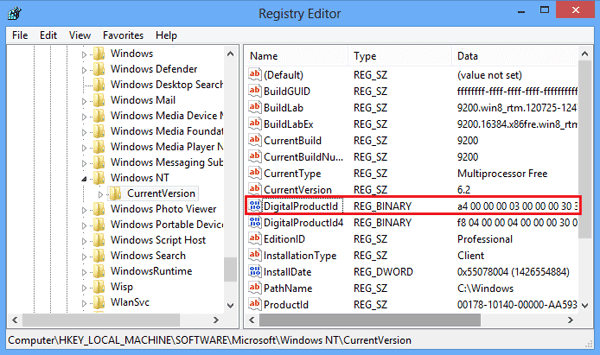 Method 3. Find Free Windows 10 Home Product Key with PC's UEFI Firmware
Check your PC's UEFI or BIOS, it is another extraordinary method to get your Windows 10 product key free. In that way, if you ever install or reinstall a similar version of Windows 10 on your PC by then, there is a possibility that you won't need to embed any product key normally because, in such circumstances, the PC authorizes Windows 10 free because the smart OS knows that you have already have a key.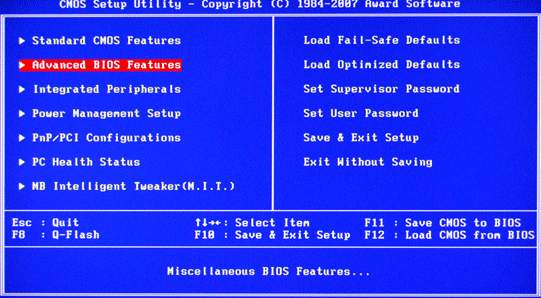 Method 4. Recover Windows 10 Home Product Key with PassFab Product Key Recovery
If none of the above methods work for you or if you've lost your Windows 10 product key, then PassFab Product Key Recovery is the software that you need to use. This software is so far the best one available on the internet, and whether you want to get a new Windows 10 product key or want to recover the one you've lost, this software will help you throughout your problem. Currently millions of people are using this software to recover their keys and guess what? Almost every single customer is satisfied with the results of PassFab Product Key Recovery.
How to recover your lost Windows 10 product key by using this software?
First, download PassFab Product Key Recovery and then install it as per the instructions provided in the Installation Wizard.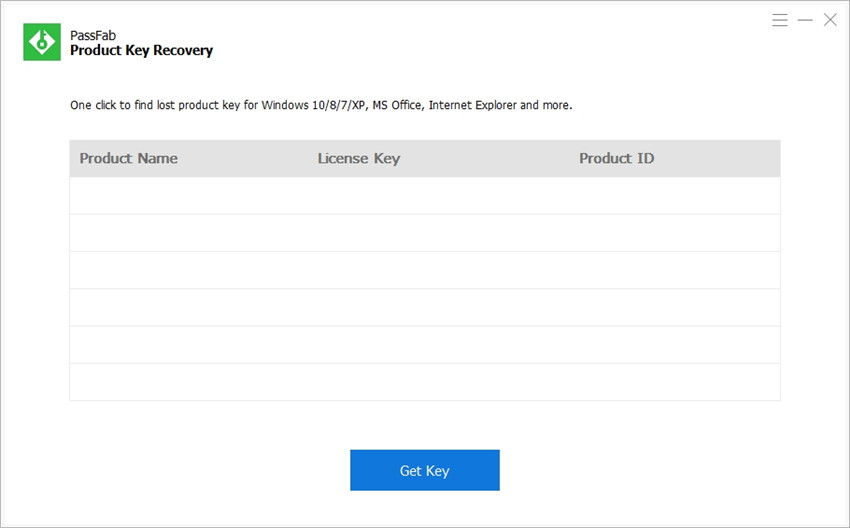 Click on "Get Key" and let PassFab Product Key Recovery show you all the information regarding the license that you need to know.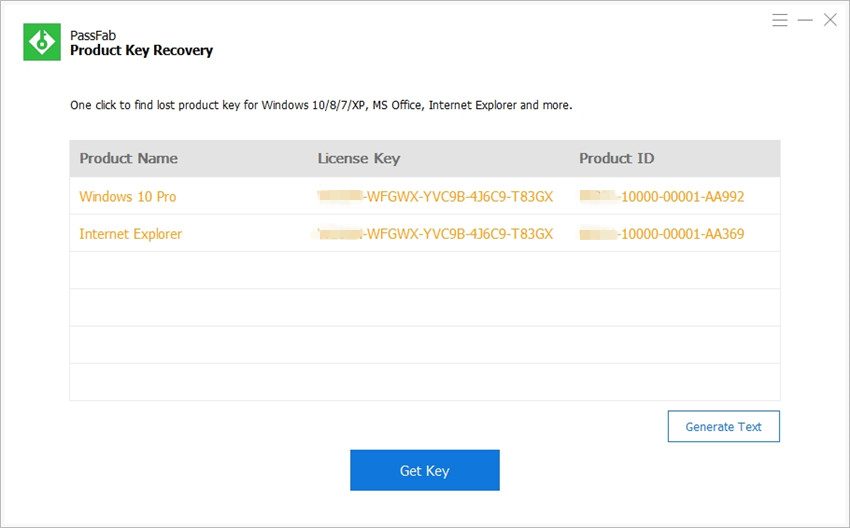 Click on the option that says "Generate text," and a window will pop up in front of you where you can save the product keys into a file.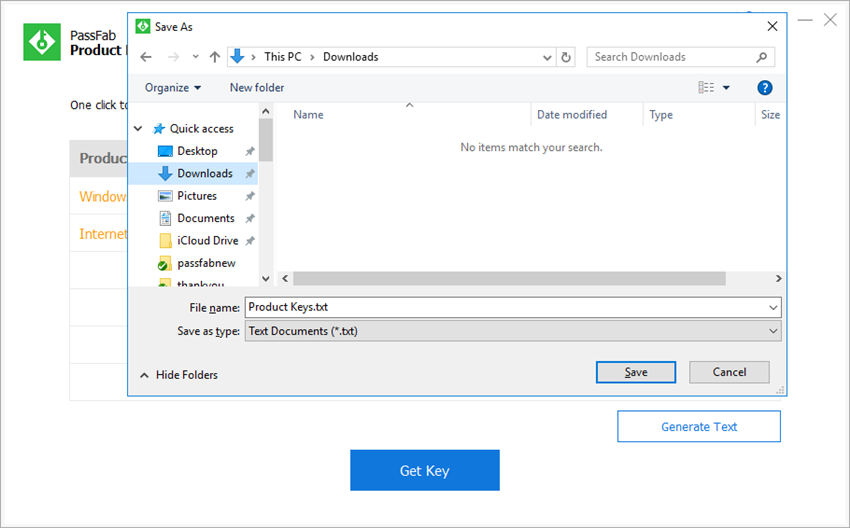 Save the file on your desktop.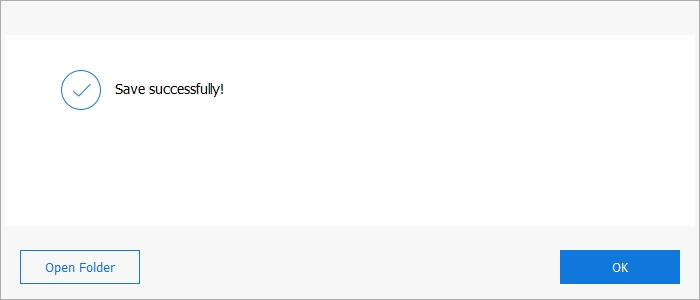 You can now open the file and get your Windows 10 Pro update key.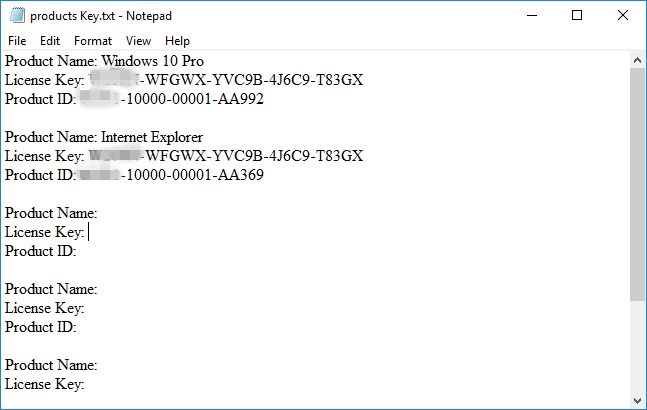 Summary
Now, without wasting any further time, get your product key via PassFab Product Key Recovery, and upgrade to Windows 10 right at this moment. We assure you that you won't be disappointed with the upgrade and with PassFab because people from all around the world are using it, they all just love it and we know that you will too. Whether you've lost your product key or want to get one to update to Windows 10, try PassFab Product Key Recovery, and everything will be sorted out for you. It's easy to use, and you don't need to have any technical knowledge to follow its instructions, because that's how user friendly it is. The best part is that right now so many people are using this software and everyone is quite impressed with their quick product key delivers.