There might come a time when your Windows 10 product key won't work but don't worry, you are not alone in this. Your Windows 10 activation can fail due to several reasons, and today in this article we are going to mention all those reasons along with their fixes. So, users, take notes of what we are about to tell you because this article can actually be very useful for you in the long run.
How to Fix Windows 10 Product Key Not Working Issue
Here are a few reasons why you might see the "Windows 10 not activated" message and here's what you can do about it;
1. Error 0xC004F061
You'll face this error if you upgraded to Windows 10 but didn't have the previous correct edition of Windows installed in your PC. Now, in this situation, you might feel like there is something wrong with your product key, but that's not where the problem lies. In order to fix this error, you first need to install Windows 8 or Windows 7 on your computer and then try upgrading to Windows 10. Moreover, if you want to update to Windows 10 Pro, then it is but very obvious that you'd need to install Windows 10 first.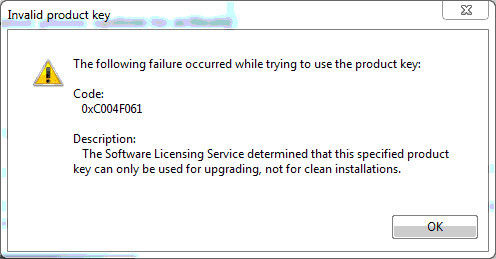 2. Error 0xC004C008
Microsoft Software License terms allow you to use one product key for one running Windows. Now the reason why you'd face the error 0xC004C008 is that you might have installed one copy of Windows on multiple PC's. This can actually become a real issue for you because if you really try to trick the license terms and use one product key for 2 or 3 computers, then you will definitely fail in activating the Windows. In order to fix this error, you obviously require a new product key or a digital license and then try activating Windows 10 again.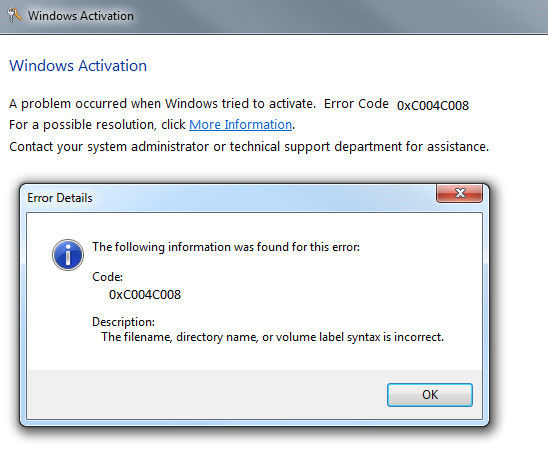 3. Someone Might Have Used A Different Version Of Windows While Repairing Your PC
If you ever took your PC to a repair shop, then there are chances that the other person installed a different version of Windows in it to complete the repair process. Or he might have used a product key on your PC that was already blocked (for being used on different PC's). You can solve this problem by reinstalling your original version of Windows.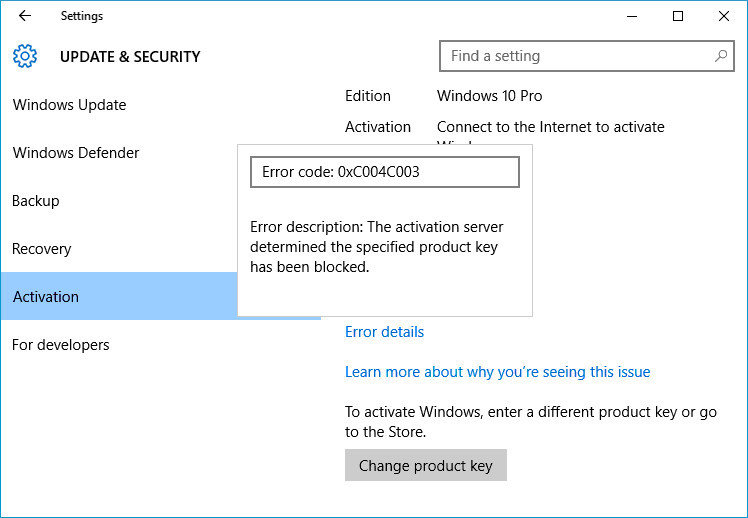 4. Counterfeit Software
If you are using a counterfeit copy of Windows on your PC that wasn't published by Microsoft then, yes even your Windows 10 OEM key won't work, and Windows won't be activated on your computer. In order to fix this issue, you obviously need to buy a new Windows that is licensed by Microsoft.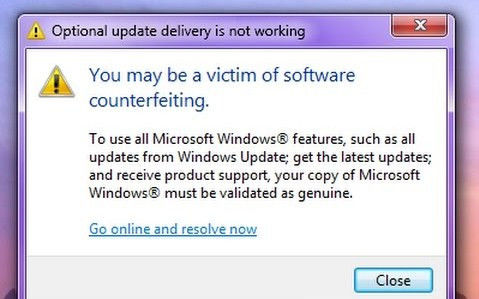 Above we have mentioned all the reasons why your product key isn't working. Also, we've mentioned the fixes and solutions to every problem too. However, if none of the above-mentioned tips work for you then don't worry and stick with us a little longer because there is a software that can solve all your product key problems for you.
Bonus Tips: Find Windows 10 Product Key with PassFab Product Key Recovery
If you are not using a genuine product key then yes, your Windows will not activate, and this is one of the most common reasons behind failed activation. You see, right now, there are a lot of fake and scam websites that claim to offer a valid product key for Windows 10, but these sites always end up taking the money from people and giving them fake or invalid product keys. So, the need of the hour is to use a piece of software that is real and gives the best product key services. Hereby the software we are talking about is none other than PassFab Product Key Recovery. This is so far the most successful platform that provides genuine product keys and recovers them too.
Here are a few steps that can help you to recover your 25-digit Windows 10 activation key through PassFab Product Key Recovery:
Step 1. Install this reliable product key finder on your computer with the activated Windows.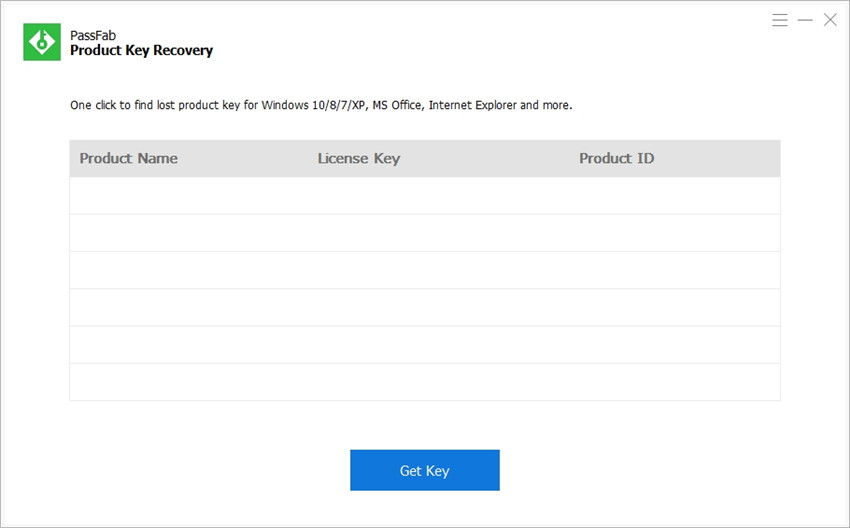 Step 2. Let the software detect the product key information automatically by clicking on the "Get Key" option.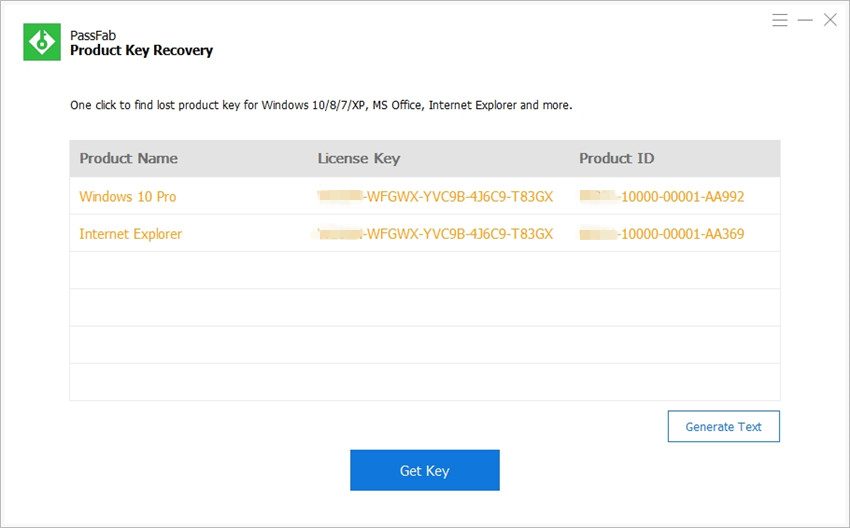 Step 3. The next step is to save the product key in the form of a txt file on your desktop or anywhere in the computer where you want.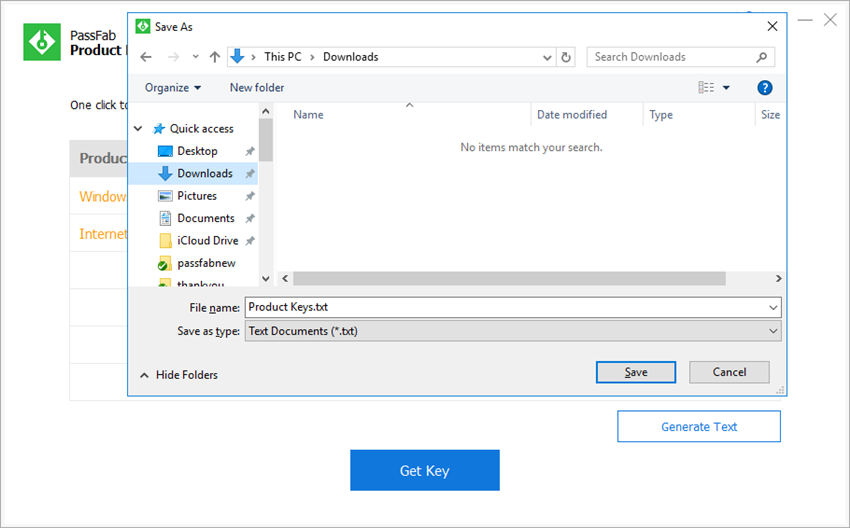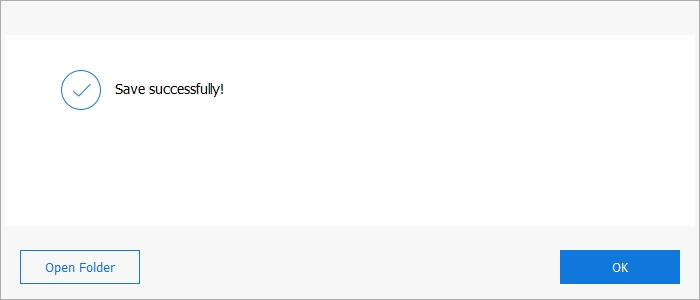 Step 4. You are now all set to use your product keys available in the file you saved.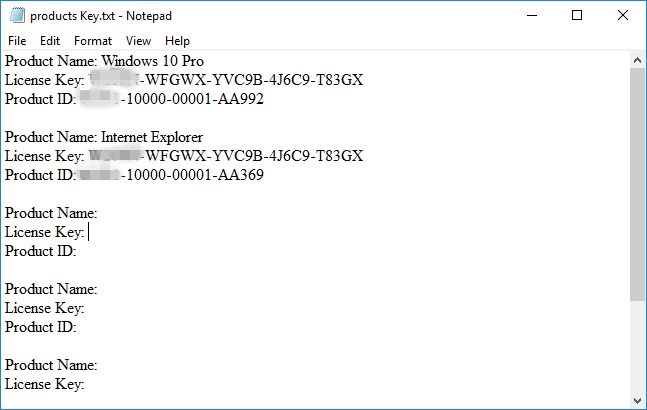 Conclusion
We hope that you will now be able to fix the errors you face while activating Windows 10 on your PC. Moreover, if you are someone who wants to get a valid product key for the activation, then we'd recommend you to choose PassFab Product Key Recovery over everything else because this software is tried and tested. Millions of people are using this product key locator, and to date, this software has been successful in providing excellent services to its customers which is why you should try it too. PassFab Product Key Recovery is easy to use, it is easy to understand, and the best part is that this software won't be heavy on your wallet, in short, there is no reason why you shouldn't use this product key recovery software.