You will read a lot of articles and posts warning you about upgrading to Windows 10, but the reality is completely the opposite of what you'll hear and see. Take it this way, who wouldn't like to use some additional features on his computer and enjoy some more flexibility? It's probably a stupid thing to say that one should not upgrade to Windows 10. Windows 10 is easy to use, it takes nothing away from the Windows 8.1 users, and it comes with some amazing features too so yes, you should definitely consider upgrading to Windows 10.
How to Get Windows 10 Upgrade Key?
In order to activate Windows 10 on your PC, you'd first need to get a product key for it, and well, there are several ways you can do that which are as following:
1- Locating Your Windows 10 Product Key
Before getting started with the other ways, let's first talk about the purchased Windows product key or digital license as it is known. You can easily purchase a Windows 10 upgrade product key on a physical store.
Moreover, you will see several online sites and retailers selling you the Windows 10 upgrade key, but with them, you have to be a little careful because they might not be giving you the genuine product key that you need to activate Windows 10. If you have already bought a product key from any source, you need to look at that source to find your product key.
For example, if you bought from an online source like Amazon, or eBay, most probably your product key will be in your email as they send the product key to your email. However, if you purchased it from a physical store, you need to find the box or packing that came with it, most of the times, the key is there.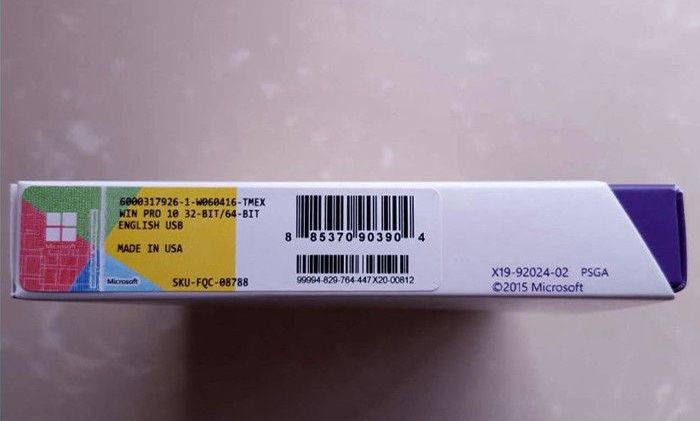 2- Make A Purchase from the Microsoft Store
If you are really worried about being scammed or a falling victim to a fraud, then you better get your upgrade key from the Microsoft store. When you make a purchase from Microsoft, a key of the copy automatically gets stored in your Microsoft account. Not only this, in fact, you will also get a copy of the key in a confirmation email. In case you cannot locate the key in your email, you can check your junk folder or the spam folder.
Even then if you are unable to find your key, then you better log in to your Microsoft account and head to the Downloads. There you will see a digital content tab, click on it, and your previous purchases of along with your product key will pop up on your screen. This method is so far the best and the most protected way to get your Windows 10 upgrade license key.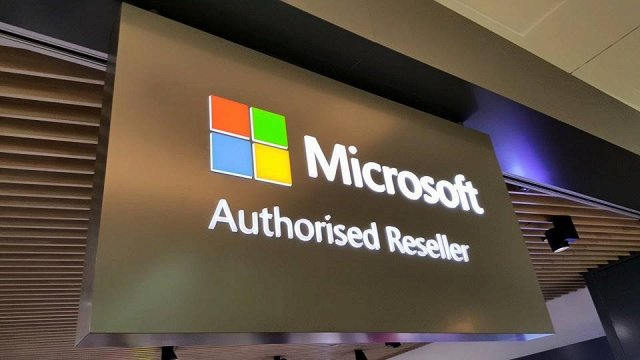 3- Head to Accessibility Page to Upgrade to Windows 10
1. Go to the Microsoft's Accessibility Page and there you will be directed to the page from where you can upgrade to Windows 10.
2. Now click on the "Upgrade" button and wait for the download to start.
3. Now Run the program after the Windows 10 Upgrade Assistant is downloaded
4. After that, you need to agree to the license terms and conditions and then enter "Next" for Windows 10 to be activated on your PC.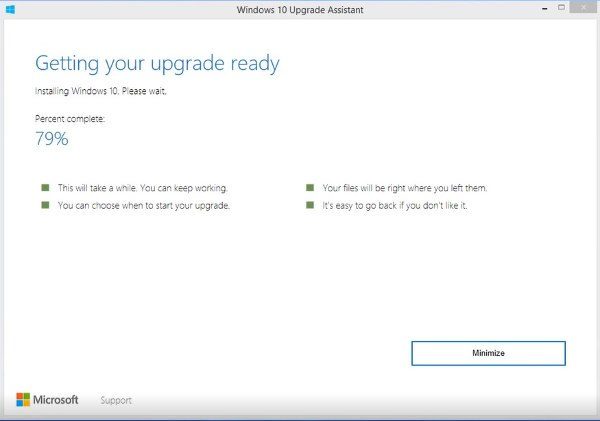 If you follow this method, then you will get a digital license which will be valid for the whole life of the device you are using Windows 10 Home on.
Get Windows 10 Product Key for Upgrade Using PassFab Product Key Recovery
Above, we have mentioned a few ways that can actually help you get your Windows 10 upgrade key. However, if none of the above-mentioned methods work, then do not worry because we have an ultimate solution for you which is a software called PassFab Product Key Recovery.
One of the best and the easiest ways to get your upgrade key for Windows 10 is to use PassFab Product Key Recovery. This software is so far the best software that you'll see on the internet, and as far as the guarantee of the key is concerned, well, you don't have to worry about it at all. Right now, around 980000+ people have downloaded PassFab Product Key Recovery because this software not only provides you with a product key for Windows 10, in fact, it also helps you recover your license key if you've lost it.
How to recover your lost Windows 10 product key by using this software? You can easily get your Windows 10 upgrade key with PassFab Product Key Recovery, just stick with us a little longer because we are now going to explain the step by step process to you.
First download PassFab Product Key Recovery and then install it as per the instructions provided.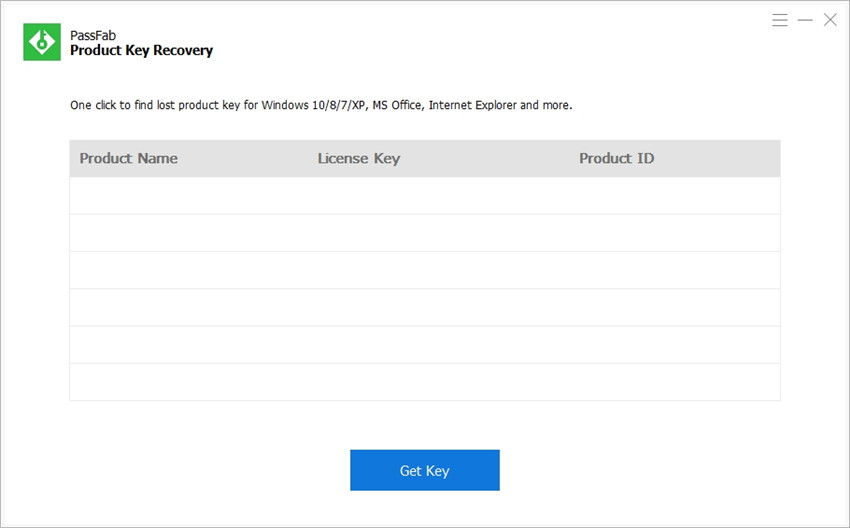 Click on "Get Key" and let PassFab Product Key Recovery show you all the information regarding the license that you need to know.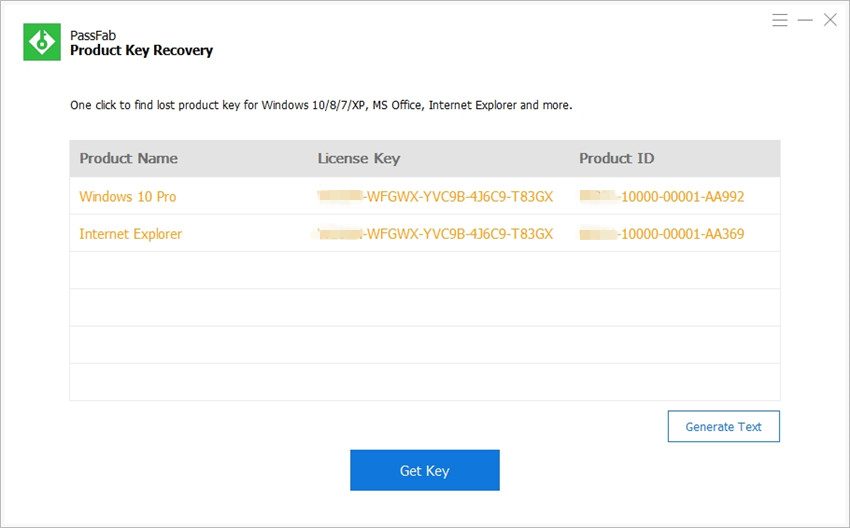 Click on the option that says "Generate text," and a window will pop up in front of you where you can save the product keys into a file.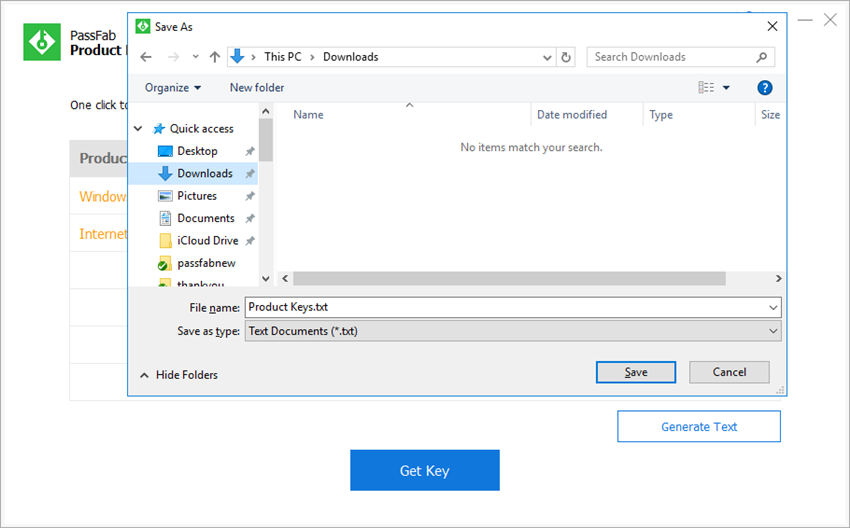 Save the file on your desktop.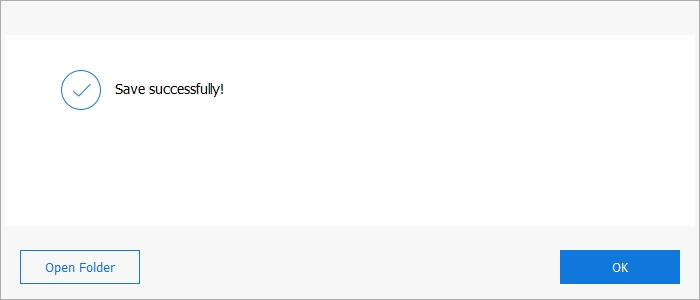 You can now open the file and get your Windows 10 Pro update key.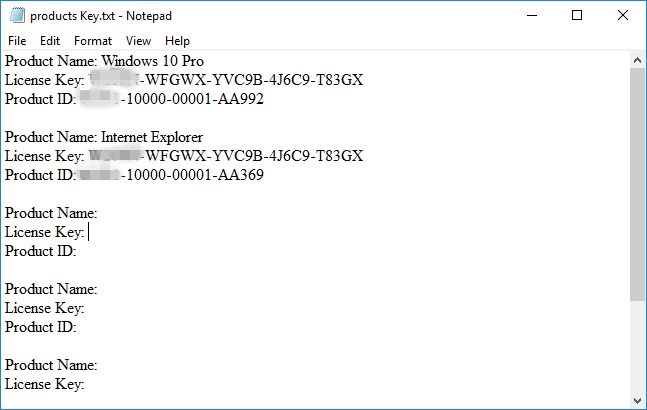 Summary
Now without wasting any further time get your product key via PassFab Product Key Recovery and upgrade to Windows 10 right at the moment. We assure you that you won't be disappointed with the upgrade and with PassFab Product Key Recovery too because people from all around the world are using it, they all just love it and we know that you will too. Whether you've lost your product key or want to get one to update to Windows 10, try PassFab Product Key Recovery, and everything will be sorted out for you. In a nutshell, a product key is worth somewhat $100 and if you ever lose it then yes, you'd need a software like PassFab Product Key Recovery to recover. We hope that you've now gotten your best program and read everything in detail about how to use it.