People want to use Windows 7 key for Windows 10 because this is free and still possible people don't want to spend money on this activation but want to use the advance features so this can be possible but if you have Windows 7 key, you can easily upgrade to Windows 10. And one thing you need to keep in mind that you must have key for Windows 7 if you want to upgrade to 10. You just need to have genuinely activation of Windows 7 as long as your Windows 7 are activating you can easily install Windows 10 with Windows 7 key. This method is so easy, time savvy as well as free so people prefer to look for these methods if you are also one of those who want to upgrade to Windows 10 then read below.
Part 1. Solutions on How to Install Windows 10 with Windows 7 Key
Solution 1. Upgrade by using Windows 7
Now you can easily use Windows 10, just need to have Windows 7 product key for Windows 10.
Follow this solution to upgrade. This solution will help you to upgrade and you will not need to pay a single dollar. Even if you are a kindergarten student, you can follow below instructions and can easily upgrade to 10. Steps are quite easy and screenshots are also attached with each solution for your easiness. Just follow and read carefully and enjoys Windows 10.
Note: This solution is valid till you guys are using activated version of Windows 7.
You just need to download Windows 10 Upgrade Assistant Tool , after downloading just launch it and click on upgrade this pc now.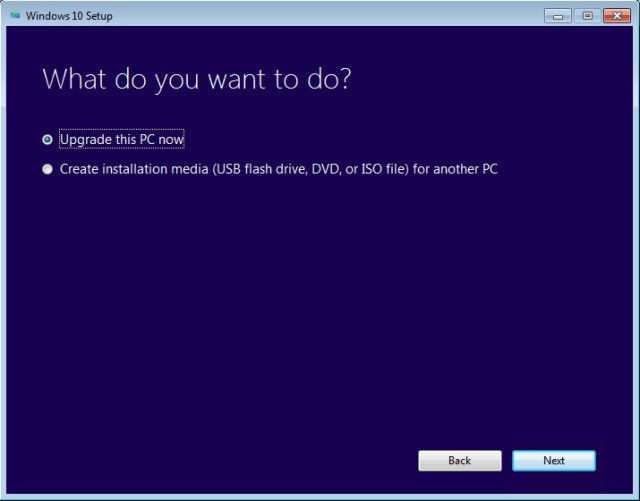 After you choose "upgrade this pc" now, window will start upgrading to Windows 10. Many user gives preference to this solution because this solution is too much time savvy and easy to follow.
As long as you have a genuine Windows 7 or Windows 8.1 item key, you are as yet ready to appreciate the free overhaul and bounce to the Windows 10 wagon without purchasing a permit.
Solution 2. Fresh Installation of Windows 10
In this solution, you need to download Media Creation Tool and you need to make bootable Windows 10 Installation USB, next you just need to have correct key of Windows 7 or 8, it's up to you that which key you have can activate Windows 10. Just put that key while activation then you can enjoy Windows 10.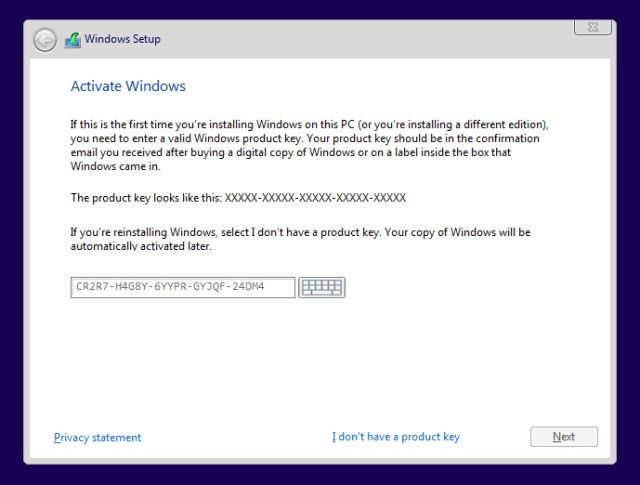 But there can be a possibility many users have not keys, either it is Windows 7 or Windows 8, and those users cannot upgrade to Windows 10. But no more tensions now, the tool I am going to introduce is so effective to retrieve keys for Windows 7, Windows 8, etc. This tool is free of viruses. You just need to download it and can enjoy activation of Windows.
Part 2. Find Windows 10 Product Key with PassFab Software
Convert Windows 7 key to Windows 10 with few steps by using PassFab Product Key Recovery. This is an amazing program that you can retrieve almost all keys for all Windows. This tool is awesome and easy to operate it will not only give you activation keys but also activates MS office, Visual Studio too. If you are looking for hundred percent recoveries, then this tool is for you because I have tried it myself and found that its recovery rate is just awesome. Want to know how to use it? If yes, then read below.
Step 1. Want to download PassFab Product Key Recovery software? Download it from here:
Step 2. When you done with download, just launch it and you will find "Get Key" option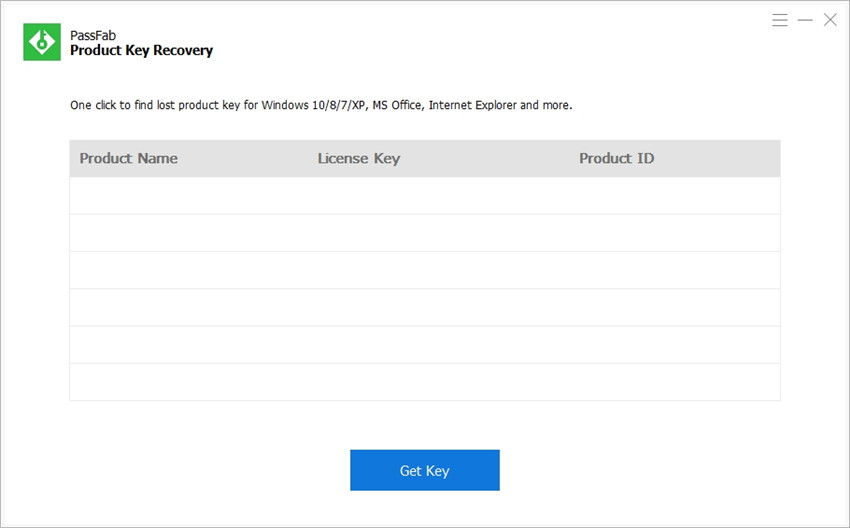 Step 3. These are so easy, just need to follow them carefully. For moving ahead, you must choose Get Key.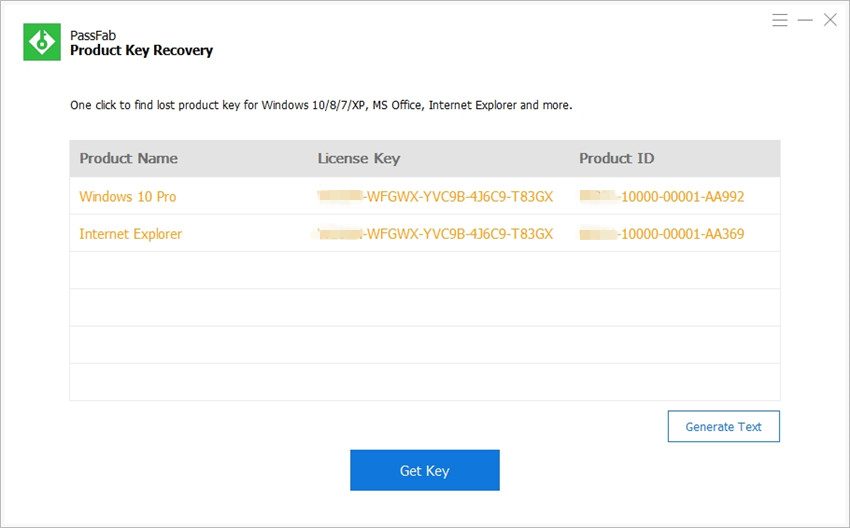 Step 4. After that file of text will comes up.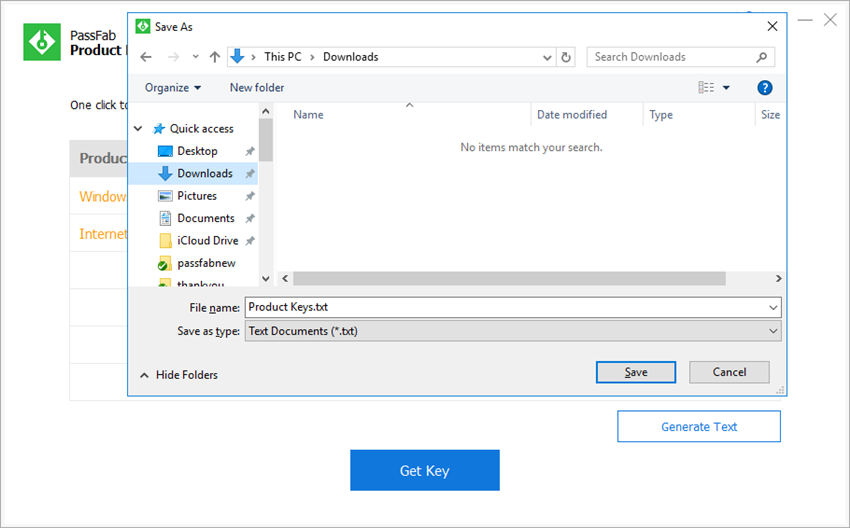 Step 5. Here you need to save that file.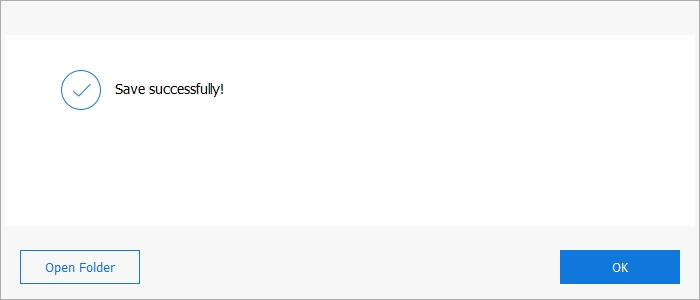 Step 6. When file will be saved just get the key from there and enjoys activation of Windows 10.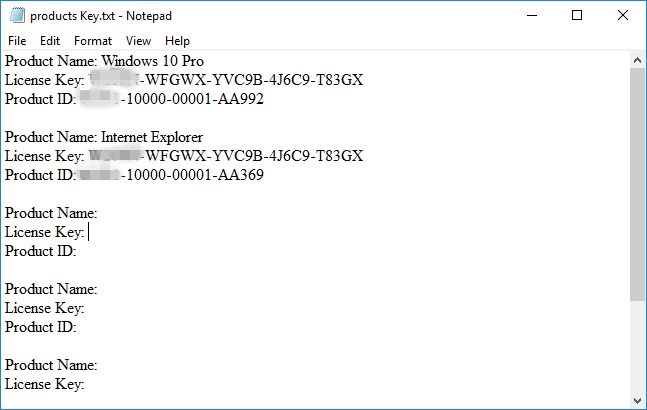 Summary
In this article you have seen that this is so easy now to upgrade to Windows 10. You just need Windows 7 key for Windows 10 and if you have not key for Windows 7, then see above we have introduced PassFab Product Key Recovery which will take you to get keys for almost all Windows. Now you can easily enjoy all advance features of Windows 10. Just buy this software. Two solutions that I have mentioned are easy to follow but for those solutions you must have Windows 7 key and you can have Windows 7 key from PassFab Product Key Recovery only. Share this with your companions and ask them to use too. Let us know your remarks regarding this software. Subscribe us to stay tuned with our new informative articles. If you need further assistance then share your problem in the comment section, we will resolve it as fast as we can. So just keep questioning and sharing.