What if you don't know (or remember) the password that encrypts the RAR file. Without the password, you won't be able to extract the file from a protected RAR archive. As you know, WinRAR archiver doesn't provide any function of recuperating a forgotten/lost RAR password. But don't be concerned. Just try to recover (or break) RAR password with the given guide on RAR extractor without password. Now, the following guide will explain to you how to extract password protected RAR file without password.
Solution 1: [FAST!!!]Extract RAR Password wihtout Password - PassFab for RAR
RAR extractor without password is done globally, but there is some best software that handles such operations better. If every other method fails, you can still have the opportunity to get rid of RAR password with PassFab for RAR software. It has several effective options for RAR password restoration. Moreover, it can speed up the password recovery considerably by using innovative search criteria and multiple-core CPUs. Following are some quick steps to restore the RAR password.
Video Guide on How to Use PassFab for RAR to Open RAR without Password
Detailed Steps
Step 1: Download and install PassFab for RAR on your computer. Run it by double-clicking with your mouse.
Step 2: Click "Add" and choose a password protected RAR file.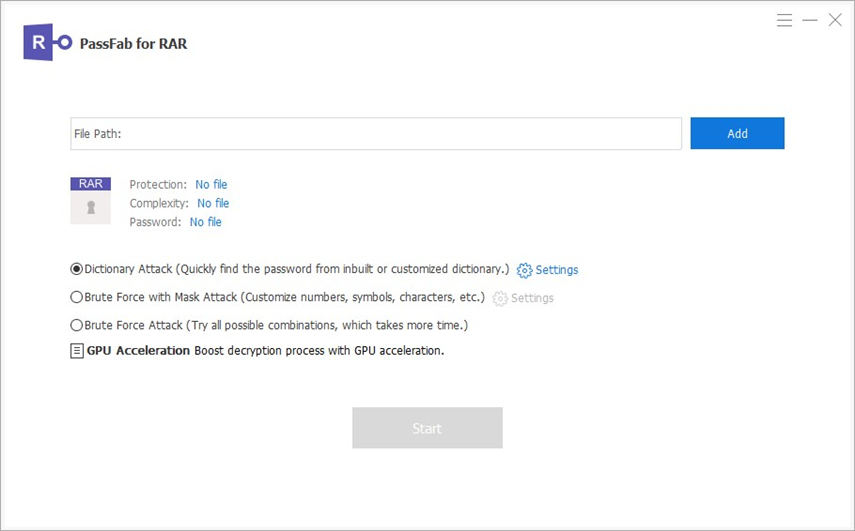 Step 3: Without any complicated setting, just click "Start" to begin RAR password recovery.
Step 4: Just keep patient for the software to find the password and display it, then you can extract the RAR file with the displayed password you get.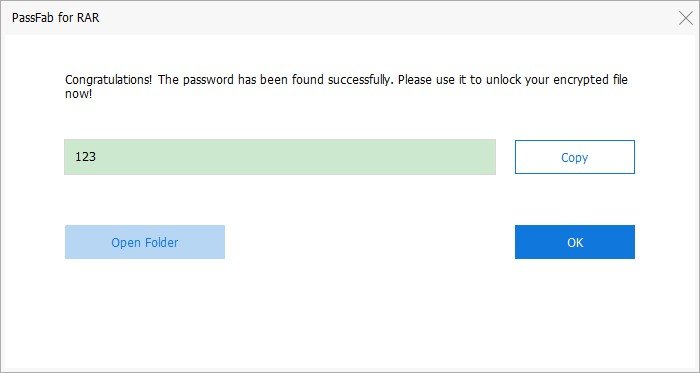 Soluiton 2. Extract RAR Password with Notepad
Notepad is quite commonly used and almost everyone knows how to use it. Just type several commands in notepad and run it, you would probably discover RAR security password. You must know that it will only work if your password consists of numbers only. It is still worth a try if you don't know anything about RAR forgotten password.
1. Type instructions in a new notepad and save it as rar-password.bat.
The instructions involve a lot of collections, so now I will not list them. If you want to get more information or duplicate the control to use, just check the article that we already have: Best Way to Find RAR File Password.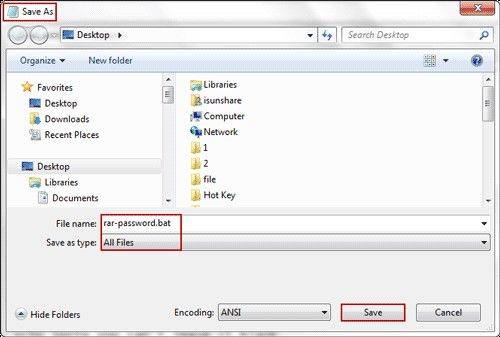 2. Double-click the file to open it in a new window.
3. Return to the RAR file name and Enter the path of the RAR file.
4. Look for the RAR file and folder. Type the file name and path in an appropriate place on the starting screen.
5. Press Enter on the window to see the RAR file password.
As soon as you press Enter, instructions in that computer file will run to discover password for RAR computer file, all you have to do is to specify name and direction. Probably immediately, or a period later, you would get RAR computer file security password. However, don't be frustrated, if you do not get the password. There are still two other resources that can easily recover RAR password in a short time.
Solution 3: Guess Your RAR Password
RAR archiver is a generally used system, and most people would have it set up on the computer. RAR archive file delivers much comfort for our work. When we need to discuss or exchange several files, we usually compress the files to one archive computer file in RAR or ZIP format for simpler transmitting.
What's more, WinRAR archiver provides the function that allows us to set security passwords to secure a RAR archiver, so a password is needed to draw out files from the RAR archive. This will avoid illegal accessibility to the material in the archive. A lot of information is protected using common passwords. Take a look at the top worst Internet user passwords:
Try passwords like 12345, 123456, password, qwerty, etc. Or try something a little bit complex but still guessable: work123, hpabc, dell786, etc. So take the following steps I will be sharing. Then, when you get to the stage where a dialog box will pop-up asking for a password, guess with 12345.
Step 1: Open the WinRAR software utility, right click on the RAR file whose password you want to remove, then Choose Extract Files on the options list to extract the file.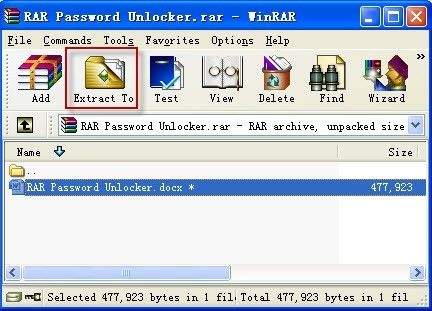 Step 2: Click the RAR file's password in the window that appears and clicks OK.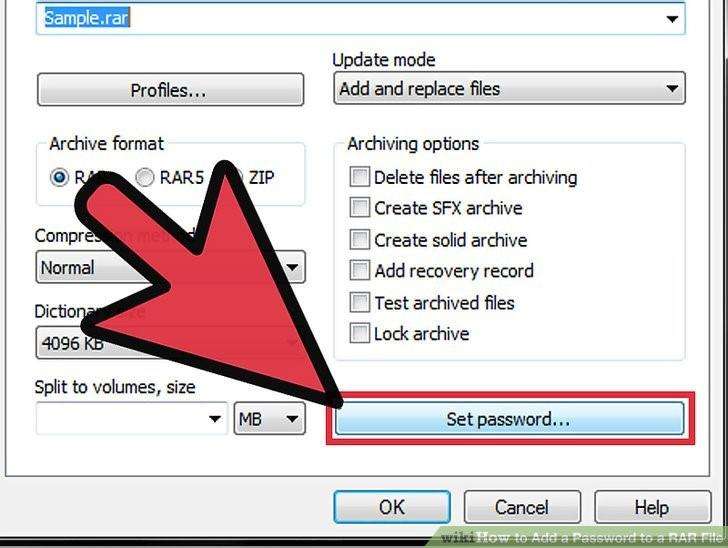 Step 3: Simply click OK key from the end of the next screen that appears. This will extract the archive's contents into a folder in the same directory that the RAR file is in.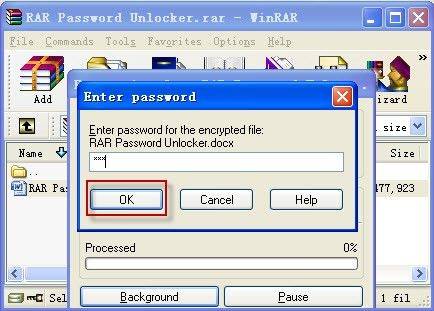 Step 4: On the new folder icon right-click and select Add to Archive. The operation tells WinRAR that you want to take the files in the folder and paste them in a new RAR file.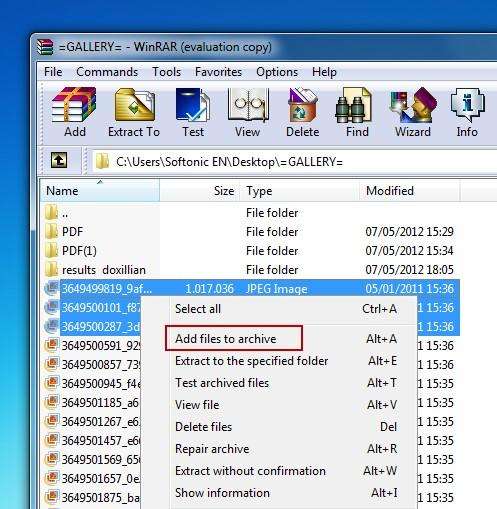 Step 5: Click the OK option in the window that seems to be. Then, the files in the folder will be included to a RAR file. Now you have effectively eliminated WinRAR security password. When WinRAR completes creating the database computer file, you can access it without security password protection.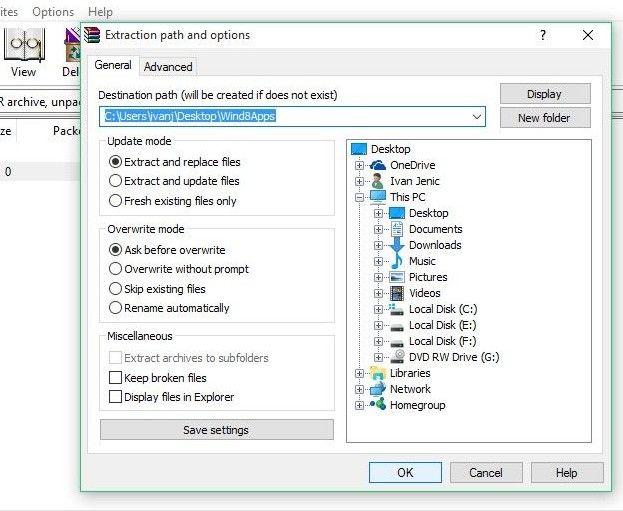 Summary
If you didn't remember your RAR password and can't open RAR without password, you can choose any of the above solutions to recover or remove RAR password. However, it's the ideal choice to use PassFab for RAR to get back the password, especially when you can partially remember or think something about the RAR password. We hope that this article has explained a number of useful ways to extract RAR password.