Please I need to block all website in Windows 10 family safety i can't do that right now why?
The reason why you should take adequate steps to block a website in Windows 10. Here are the prominent reasons for block websites: 1. To eliminate the chances of cybercrime or bullying. 2. To protect your identity online. 3. Prevent children from powsing inappropriate content like porn.
Part 1. Top 3 Ways to Block Website in Windows 10
Well! After knowing the factors that push you to block websites on your Windows 10 computer, how about going bit deeper and learning how to block them in the first place. Here are the top 3 ways.
1. Using the web interface of router
You can quickly make use of selective website blocking on your Windows 10 system.
Step 1. Launch any web /powser on your computer and key in within the address bar the IP address of the router. In case you don"t know the IP, you can try entering http://192.168.1.1 or http://192.168.0.1 or http://192.168.2.1 for that matter.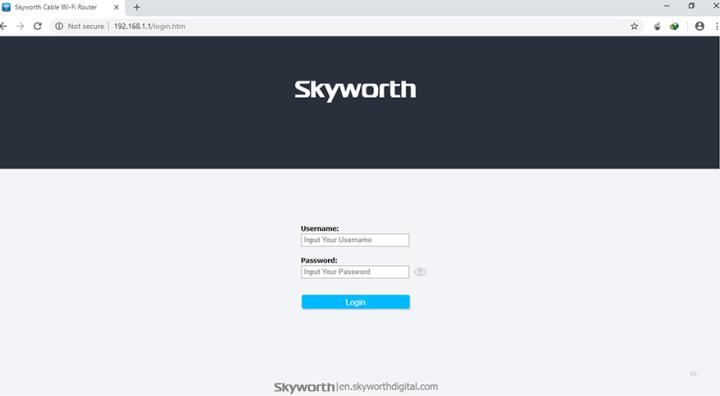 Step 2. Now, feed the login credentials here. Go to the section that allows blocking access to websites, computers during specific times of the day. It depends on your router"s interface, but most probably it should be named "Access Restrictions".
Step 3. You need to specify the users and the contents that you want to restrict before saving the changes. The step by step process will be provided by the router"s user guide go through it.
2. Using your PC to block sites
Here is the step by step tutorial on how to block websites using your PC.
Step 1. Launch Windows explorer and /powse for "C:\Windows\System32\drivers\etc" or whatever the appropriate drive Windows is installed on.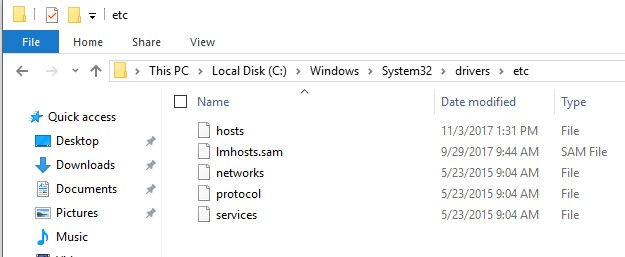 Step 2. Double-tap on "hosts" and choose "Notepad" when prompted to select a program by Windows. In case the "hosts" file is open with any other program, go to "Start" > type "Notepad" > tap "Enter" key> "File" > "Open" and select "hosts".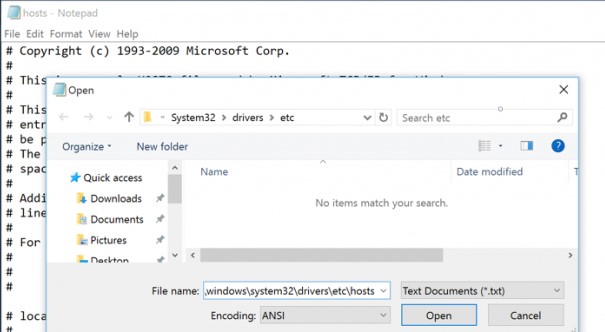 Step 3. You need to look for the last line and put the cursor at the end of it followed by "Enter" for creating a new line. The concluding statement would contain something like "127.0.0.1 localhost" or "::1 localhost".
Step 4. Now, key in 127.0.0.1 and hit the "Spacebar" once followed by keying in the website address you want to block on your Windows 10 PC. E.g. 127.0.0.1 www.abc.com. Repeat the process for each website you block.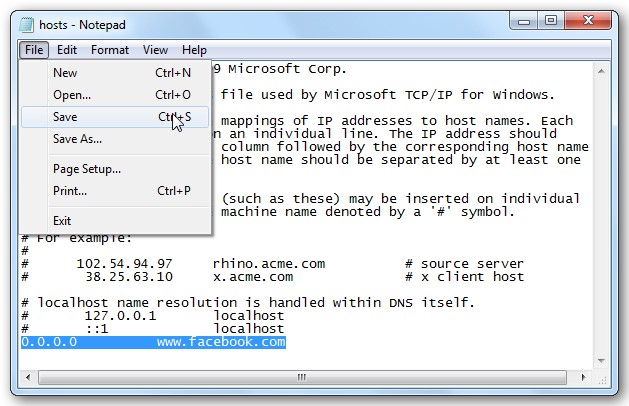 Step 5. Hot "File" and then "Save" for applying the changes. Ignore if you get any antimalware software, as it is raised due to modifying the hosts file.
Step 6. Finally, close all /powsers and test the blocked sites with a fresh /powser session to ensure the sites aren"t opening.
3. Using Windows Family Safety
You can easily block websites on Windows 10 system using this method, if you are a user who doesn't have administrative privileges.
Step 1. Go to "Control Panel" > "User Accounts and Family Security".
Step 2. Select a user and configure the "Family Safety" features and then choose the desired users to block the websites for.
Step 3. Tap on the "On, enforce current setting" > "Web filtering" > "Users can only use the websites I allow" > "Allows or block specific websites".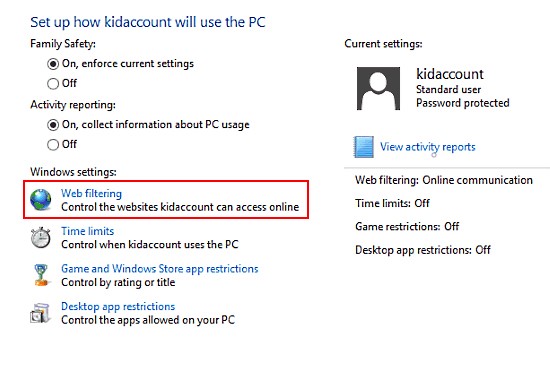 Step 4. Now, enter the URL you need to block followed by checking the "Block" option. Repeat it for each website.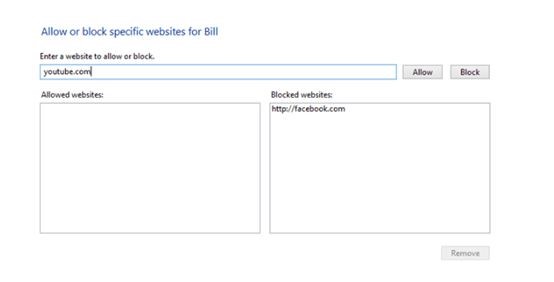 Part 2. Good Tips for Using Website in Windows 10
Learning how to block websites in Windows 10 was interesting. But, how about knowing the safety measures and precautions and the best tips for using websites?
It is recommended to create complex passwords that no one can guess or hack into.
Use a password protected router to enhance network security.
Be sure before clicking any unknown link or button over a site.
Use a firewall to block malicious programs reaching your computer.
Don't share your passwords with others.
Set passwords on your mobile and protect it.
Update system and mobile software and take measures to safely surf and shop online.
Part 3. Something About Windows 10/11 Password
Understanding how to block websites on Windows 10/11 and tips to stay safe is paramount. But, apart from these traditional processes, you can always rely on third-party tools that ensure utmost security. Windows password maintains more security and having a password recovery tool for the various passwords to login, manage (Admin) and Microsoft password can be done with a tool such as PassFab 4WinKey. In case you forget a password on your Windows 10 or other Windows system, it ensures to recover, change, create or remove the password within no time.
Here is the guide:
Step 1. Download and install PassFab 4WinKey on your computer.
Step 2. Connect an empty USB flash drive with your PC and choose "USB Flash Drive" under the software window. Click the "Burn" button and then tap "OK" once the process gets over. Remove the USB drive afterwards.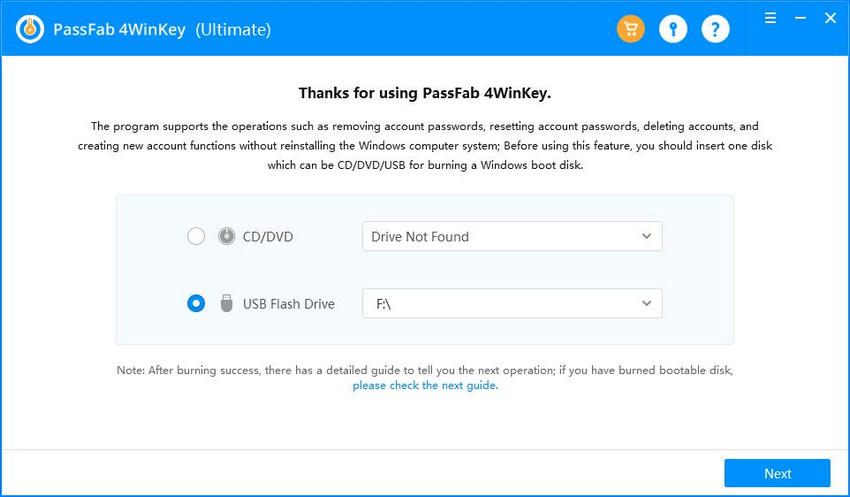 Step 3. Insert the USB drive on the password locked PC and reboot it by tapping "F12" (Boot Menu) and picking the USB drive here. Choose the "Enter" key thereafter.
Step 4. Reset the Windows password by selecting "Windows 10" as the OS and hitting the "Next" button.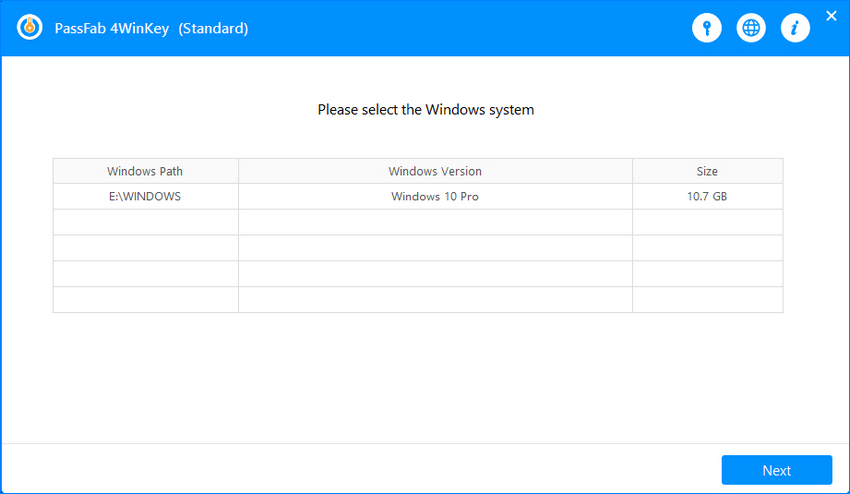 Step 5. You need to specify, whether an Admin/Guest/Microsoft account you need to rest password for and tap the account name adjacent to it followed by clicking the "Next" button.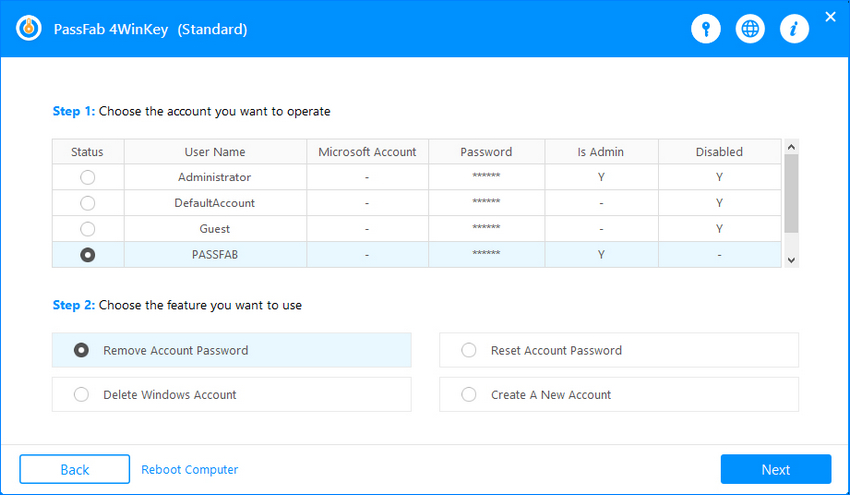 Step 6. Tap "Reboot" and "Restart Now" to reset the password.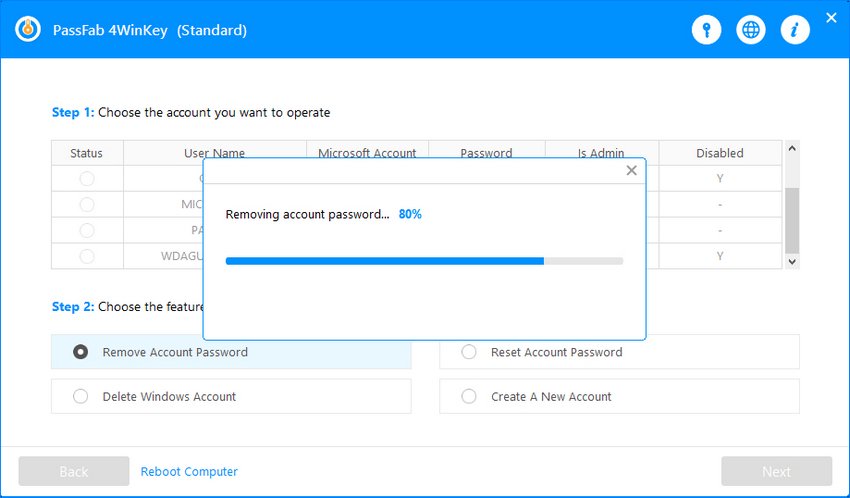 Bottom Line
From the above article, I belive you already knew how to block website. Moreover, you found that PassFab 4WinKey is the ultimate answer to resetting Windows 10/11 password. If you are interested in this tool, just give it a try.