"So, I just updated my computer running on Windows 10. However, when I was about to begin working on it, I powered it on as usual and later found that my PC got stuck at a blurry login screen. How can I fix it? Can anyone guide me through? Thanks in advance!"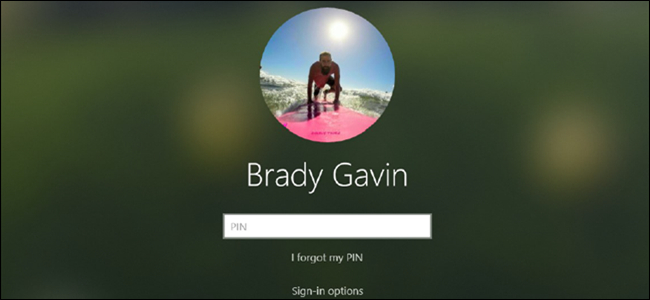 There are numerous Windows users complaining the same issue as the above user mentioned. A lot of time, their Windows 10 invites blurry screen whenever they go ahead to sign in to their PC. They are not able to get to the password box and the screen seems blurry. One cannot figure out the exact reason behind the issue. However, we have some solutions surely to get the problem fixed. Hence, if you can relate with the situation and wants to fix blurry screen in Windows 10, simply go along with the following mentioned ways.
How to Fix Blurry Screen Stuck Problem in Windows 10
Way 1: Remove Lock Screen
One of the ways through which you can fix blurry login screen in Windows 10 is by removing the lock screen of your PC. For this, all you need is a tool that is expert in so. We would like to offer PassFab 4WinKey to get the task done hassle-free and you will access the PC with no blurry screen. The tool unlocks your PC in minutes and is compatible with all Windows versions. With the help of 4WinKey, you can remove/reset password of your PC. In addition, you can create/delete Windows account as well. Let us now understand step by step how you can remove the login account to get Windows 10 blurry screen fixed.
Step 1:

For the purpose, you need a CD/DVD/USB Flash Drive to create a password reset disk. Get it and insert it in another PC which is unlocked. Install and launch the tool. Choose the boot media from main interface.

Step 2:

Click on "Next" and your boot media device will start burning by the program. Now, simply remove the reset disk and insert it in the PC that is having issue. While you restart PC, press the "F12" or "Esc" key and this will bring the boot menu. Choose the boot device and press the "Enter" key.

Step 3:

You can now remove the login password easily. Firstly, choose the Windows version on the next screen and select "Remove Account Password" option. Press "Next" and enter new password.
Way 2: Using Command Prompt
If your screen is still blurry in Windows 10, here is another way you can take help of. Simply head to "Advanced options" and use command prompt to handle the situation. Follow the steps mentioned below.
Step 1:

You will need to enter the Recovery Environment for this method. Press "Windows + I" and choose"Update & Security" from the window.

Step 2:

Hit"Recovery" on left panel and click "Restart" under"Advanced Setup".

Step 3:

You will be in Windows recovery environment. Hit on "Troubleshoot".

Step 4:

Go to "Advanced Options".

Step 5:

Under the options, look for "Command Prompt" and hit on it.

Step 6:

Enter password to continue and change the drive letter followed by pressing Enter.

Step 7:

Type "CD %windir%\system32\config\systemprofile\appdata\local\microsoft\windows\caches" and press Enter.

Step 8:

Type "DIR" and press Enter. Find the .db files.

Step 9:

Type "DEL *.*" and press Enter. Exit and reboot your PC.
Way 3: Using File Explorer
The last way to fix when PC gets stuck at a blurry login screen is entering Safe mode and using File Explorer. Here is how.
Step 1:

To begin, follow Step 1-4 from the above solution and then choose "Startup Settings".

Step 2:

Hit on "Restart" after that.

Step 3:

Press 4 to choose "Enable Safe Mode".

Step 4:

The desktop turns black. Press "Windows + E" to launch File Explorer. Navigate to "Local Disk(C:) > Windows > system32 > config > systemprofile > appdata > local > microsoft > windows > caches" in it. Delete all the files in caches. Reboot the system and check if the problem gone.
Summary
To us, not being able to go beyond the login screen can be a bigger problem. It simply prevents you from accessing your PC and important data inside it. And we hope that after carefully following the article, your PC won't get stuck at a blurry login screen anymore. We also shared a very professional tool that can help you bypass Windows login screen easily. We expect positive response from all the readers. Don't forget to share your views and leave comment below. Thanks for your time!