"So I changed my computer name from generic DESKTOP-0LALO37 to Donner and all seems fine and well in windows menus. However, after several reboots ipconfig /all still outputs the DESKTOP-0LALO37 as hostname. I require this data to be uniform as I use several software solutions using FlexLm licensing. Help?" from Microsoft Community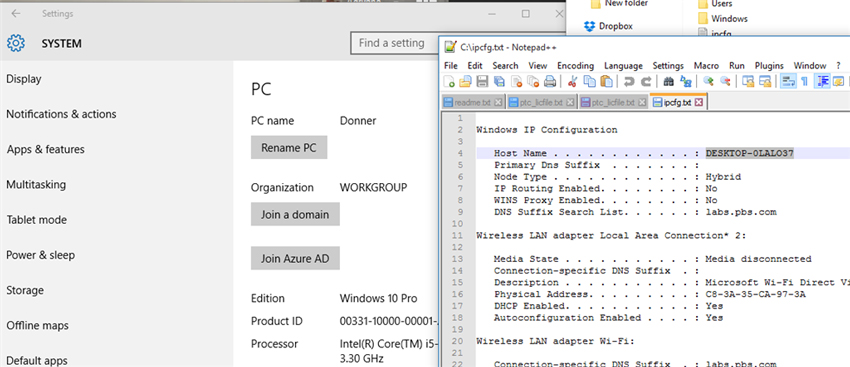 A user on Microsoft forum asked how he can change the pc name in Windows 10, and i will be guiding you to rename the computer on Windows 10. Few people don't find it easier to make such changes, and Windows 10 overall is straightforward and has an interactive User interface, but still, users get stuck at some point. This article covers two methods of changing the computer name and with the right procedure, you'll have it changed within no time.
Part 1: How to Change Computer Name in Windows 10
Most of the time, the Computer Name is set up by staff at your company or from where you buy the laptop. The employee might enter a name that you might not like and later want to change. For whatever reason you wish you turn the computer name in Windows 10, you can do it through settings, and here is how you can do it.
First Open Settings > System > About and then click on the Rename PC button in the right column under PC.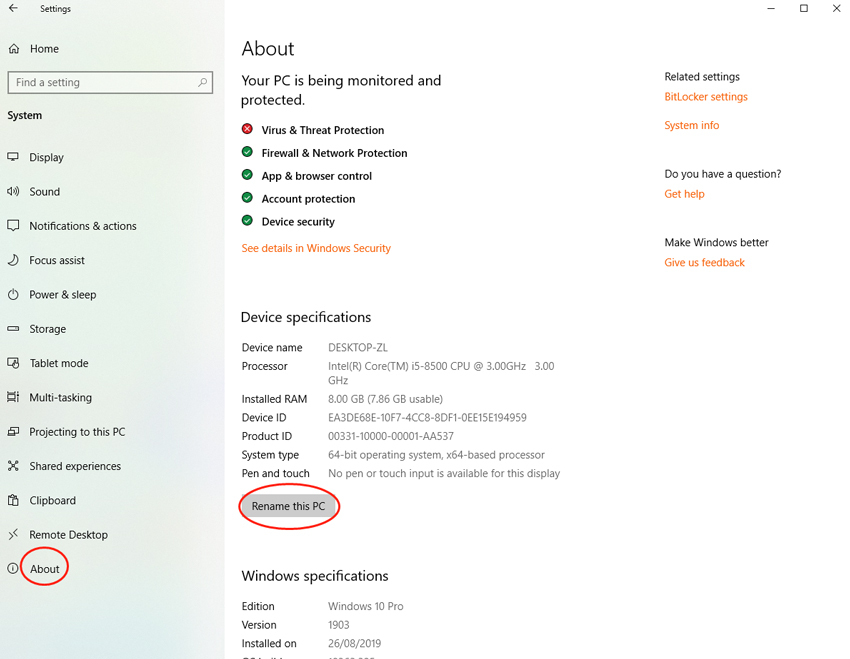 A popup will open asking to Enter New Name of Windows 10 PC, make sure you don't have any spaces in the name. For example, instead of using "PassFab User PC," use " PassFab-User-PC."
Now that you have chosen and entered a new name, you'll have to restart your PC to make changes.
Part 2: Something You Should Know After Changing Computer Name
The new settings are tested widely, and after extensive research, they implement things that work well. However, if you still want to change the Windows 10 name through the old way, I've explained it step by step below. It is also worth mentioning that this procedure also works on the earlier versions of Windows, including XP, Vista, Windows 7, Windows 8, as well.
Step 1: Use Mouse Right Click on the "Start" button, and a quick access menu will appear; click on " Control Panel."
Step 2: Open "System" inside the Control Panel then click on "Change settings" under Computer name, domain, and workgroup settings bar.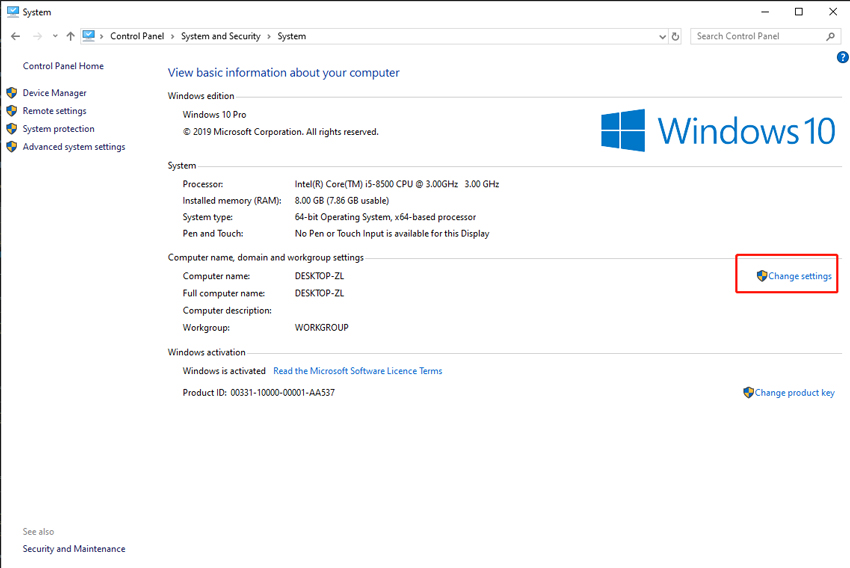 Step 3: System Properties popup will appear, click on "Change" at the front of rename this computer text.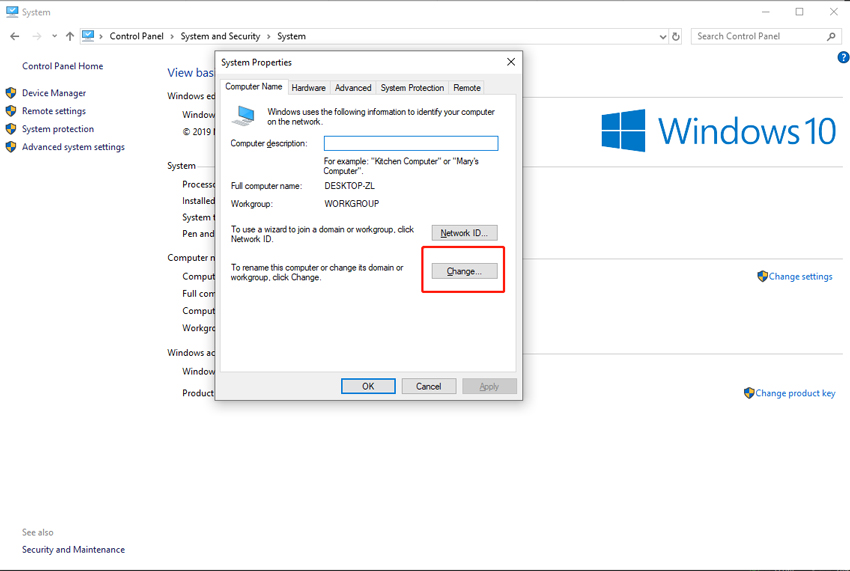 Step 4: Enter the new Computer Name in the text box and tap on "OK."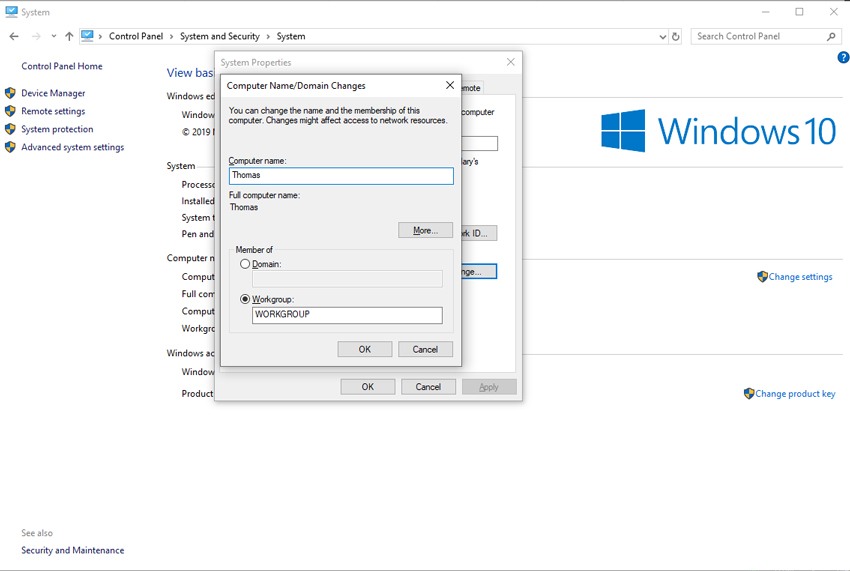 Step 5: Now you'll have to restart the computer to adopt name changes, you are all set.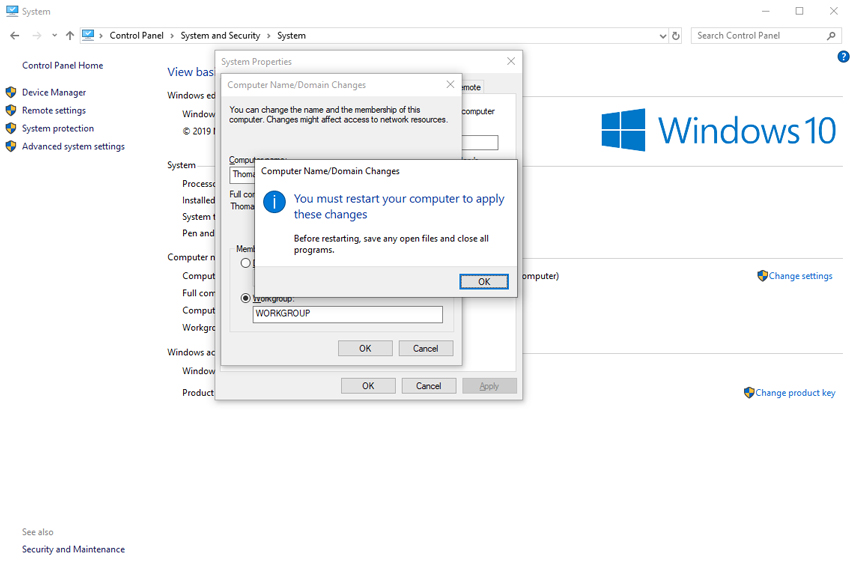 This one is also not a difficult way, a working brain can easily perform with just a few clicks. Hopefully, these steps helped you fix the issue and you've successfully changed the Computer name of yours.
Extra Tips: How to Create A New Windows Account When You Forgot Administrator Password
If you forgot Windows 10 password, except reset Windows 10 password you can also create a new Windows account for login. It will not affect your data. Furthermore, it's another way to build a new Windows name. But, you have to use a third-party tool to achieve it. Here, we suggest you use PassFab 4WinKey. Because it's cheap and powerful. Support Windows 10/8/7,Vista and more. Let's keep reading to check it out.
Step 1: Download and install it on an accessable PC or Mac. After startup, select one way to burn a password reset disc.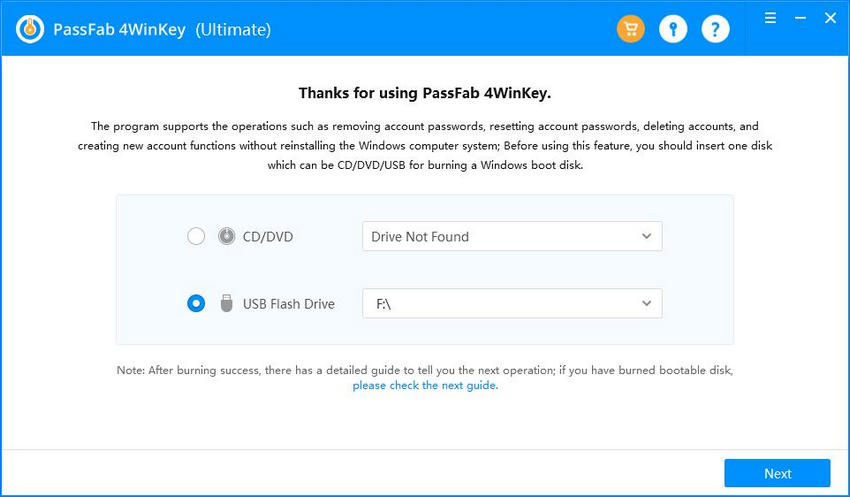 Step 2: Waiting for a while and the password reset disk will be created.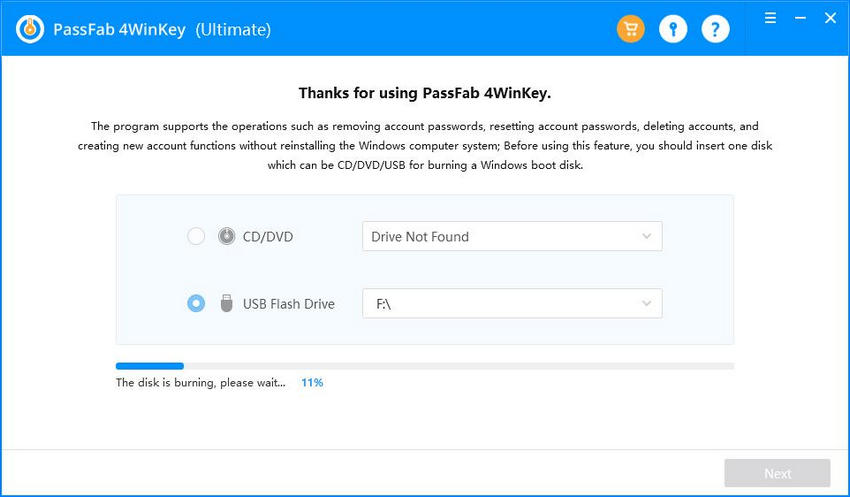 Step 3: Next, insert the burned password reset disk into your locked computer. Restart the conputer and constantly pressing F12 to enter Boot menu.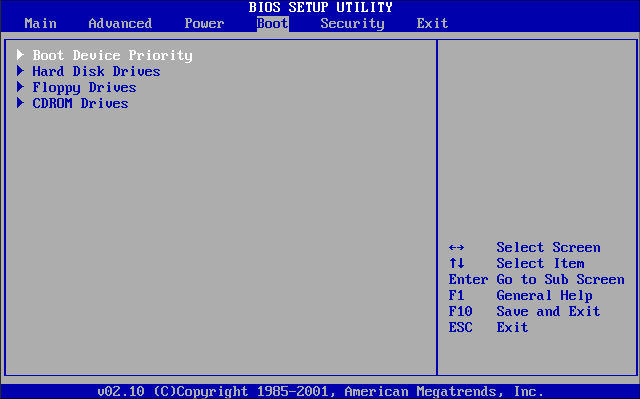 Step 4: Now, using the arrow key to select the inserted disk and press enter. Then Save and exit, you will see 4WinKey interface and choose the Windows system.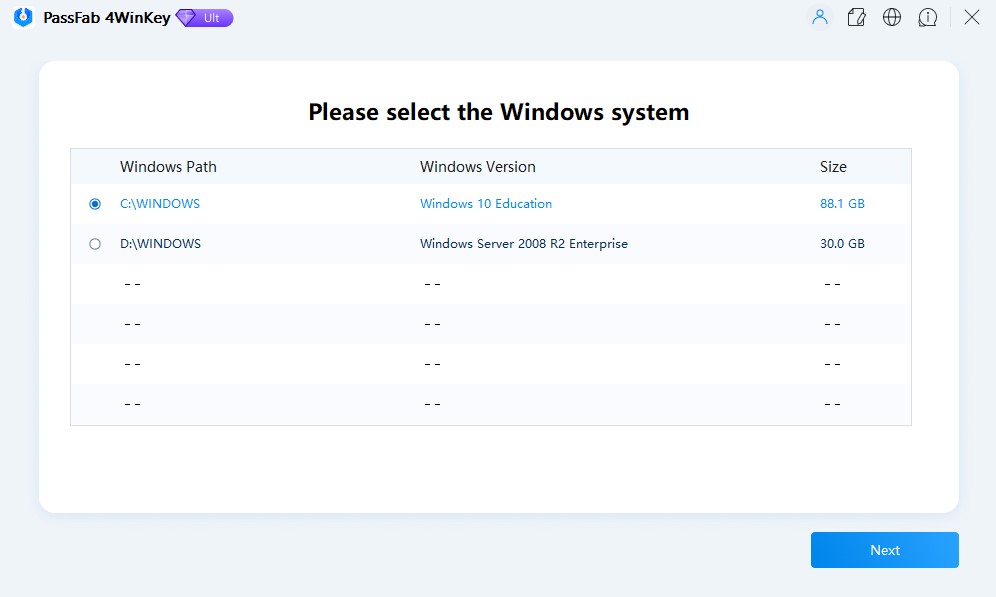 Step 5: You will see 4 features in the next screen, select "Create A New Account" to enter the user name and password.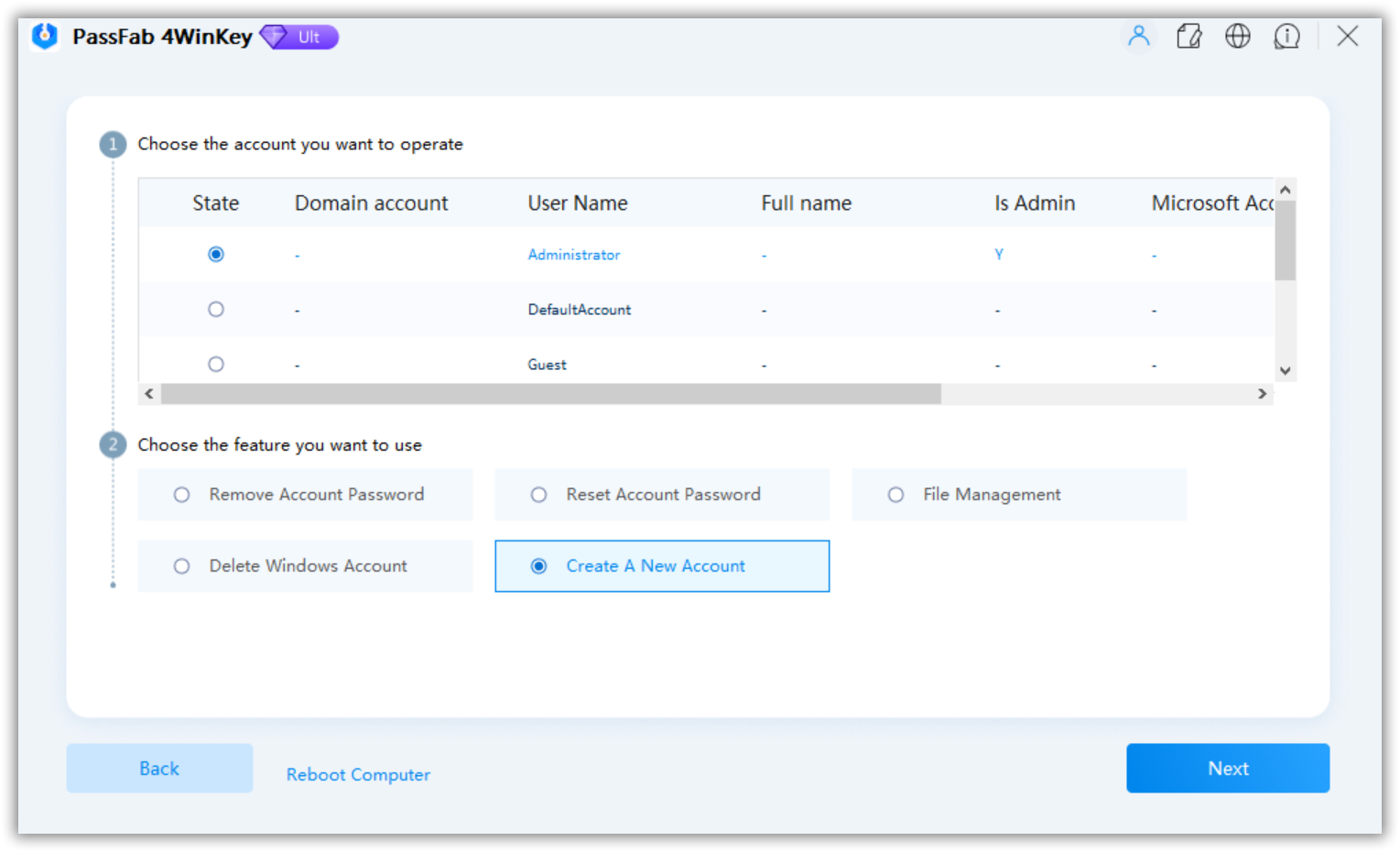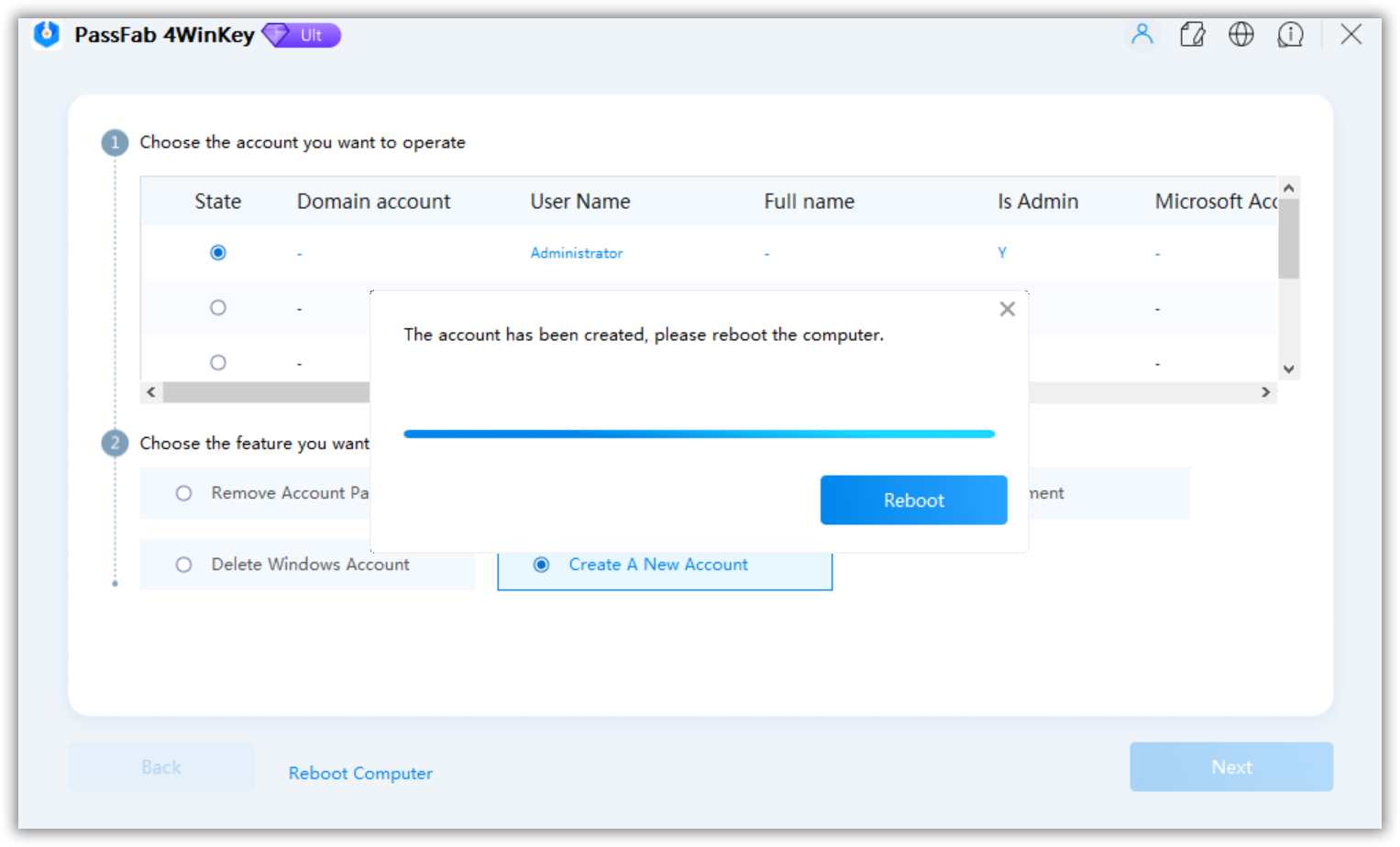 In the end, Reboot your computer and remove the bootable disk at the same time. Then you can log in your computer with the new password.
Summary
The article briefly covers how a user can easily change Windows 10 computer name. In the first part, a new method explains the easier way to rename with just a few taps or clicks. In the next part the old way of change a computer name is explained which still works in not just Windows 10 but also on old versions of Windows. In case a user completely forgets the password of Windows use of PassFab 4WinKey explains how easily a user can use this software to recover the password.