"I forgot my computer password windows 10" Oh no! If your day begins with such a warning, then that means you're having a bad time. Your password could be forgotten, or you might've changed the password for Windows and can't really remember it.
Maybe you are using your old computer after so many years and can't remember the login details. Don't worry; it happens to most of us!
Part 1: Can You Recover Your Forgot PC Password Windows 10?
Mostly when we change the password of our Windows 10 computer or when we try to access our old computer or laptop, we usually come up with this question in mind "I forgot my computer password windows 10" "Will I be able to recover it."
Well, absolutely, you can easily recover your Windows 10 password if you have forgotten it. This article is all about helping you to recover your forgotten Windows 10 password without any difficulty. So, without further delay, let's move to our main topic.
Part 2: Top 5 Tools to Solve [I Forgot My PC Password Windows 10]
You might come across dozens of tools to fix "forgot my pc password windows 10". However, not all of them are good enough to help you with the issue. So, I have gathered the top 5 tools to solve the issue of forgotten passwords for Windows 10.
The following are the step-by-step guide for each of the tool to help you with recovering your Windows 10 forgotten password:
Top 1: 100% Find [Forgot My PC Password Windows 10] with PassFab 4WinKey
PassFab 4WinKey is your best option if you want a professional Windows password recovery tool. This tool will make it a lot easier for you to fix forgot my pc password.
Well, maybe you don't know much about PassFab 4WinKey? So, let me tell you that it is the most easy-to-use and open third-party software tool for the recovery of passwords in Windows.
So, the following are the details of how you can use this tool to recover or remove your Windows 10 forgotten password:
Please use a well-working computer or laptop to install the PassFab 4WinKey on and connect the USB device and select it as a boot media. (You can also select CD/DVD as boot media)

Click "Burn" to initiate the burning process after choosing the boot media. PassFab 4WinKey will notify you of the formatting of your USB flash drive and the removal of all files. Click on the 'Next' button to continue.

PassFab 4WinKey will begin USB drive burning. Wait until the burning process is finished. Believe me; it only takes 1 minute or so.

Now turn on your locked computer and connect the bootable USB media with it. Boot your computer to Boot Menu and enable your USB drive as the first boot option.

You can see the PassFab 4WinKey interface when you restart your PC. Select the operating system for Windows and press "Next."

All the accounts of the user (Microsoft, Admin, Local, Guest, etc) are shown in a list. Choose the account for which you forgot your login password.

Select the "Remove account password" option and click on the "Next" button to continue.

To restart your computer, click "Reboot." Now you can log in without a password on your computer.
Pros
All Windows user accounts types are supported.
You can reset offline your password for Windows.
To access a locked computer, you can create a new administrator or domain account.
Cons
You cannot create a reset disc with Android or Linux.
Top 2: Solve 'Forgot My PC Password' with Windows Password Recovery Tool [10 Years Experience]
Windows Password Recovery Tool is another method to fix forgot my pc password windows 10. Like PassFab 4WinKey, it is an easy-to-use recovery tool. However, it may not have all the features as the PassFab 4WinKey has.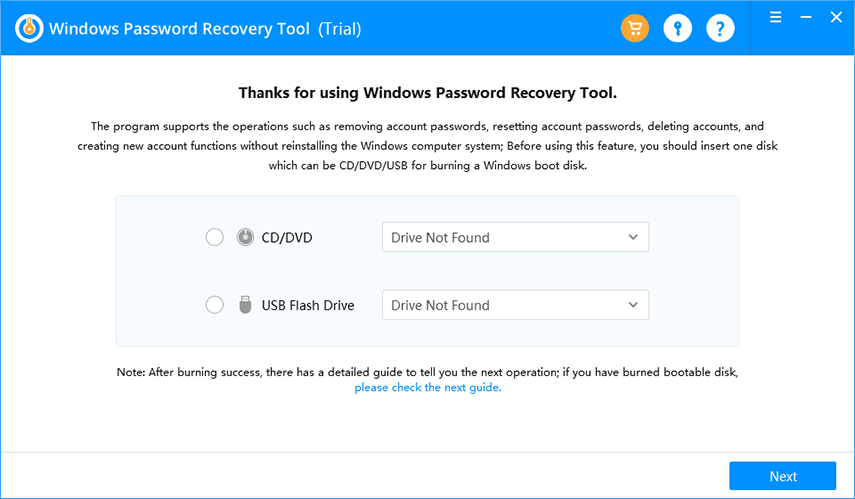 Pros
Easy-to-use and quick process to remove password.
It works offline, so no need for an Internet connection.
It is able to remove the admin account.
Cons
Don't have as many features as PassFab 4WinKey.
Top 3: Fix 'I Forgot My Computer Password Windows 10' with iSeePassword
The iSeePassword Windows Password Recovery can help you recover your windows 10 forgotten password in just 3 simple steps. If you want to fix I forgot my computer password windows 10, then you can use this tool without any issue!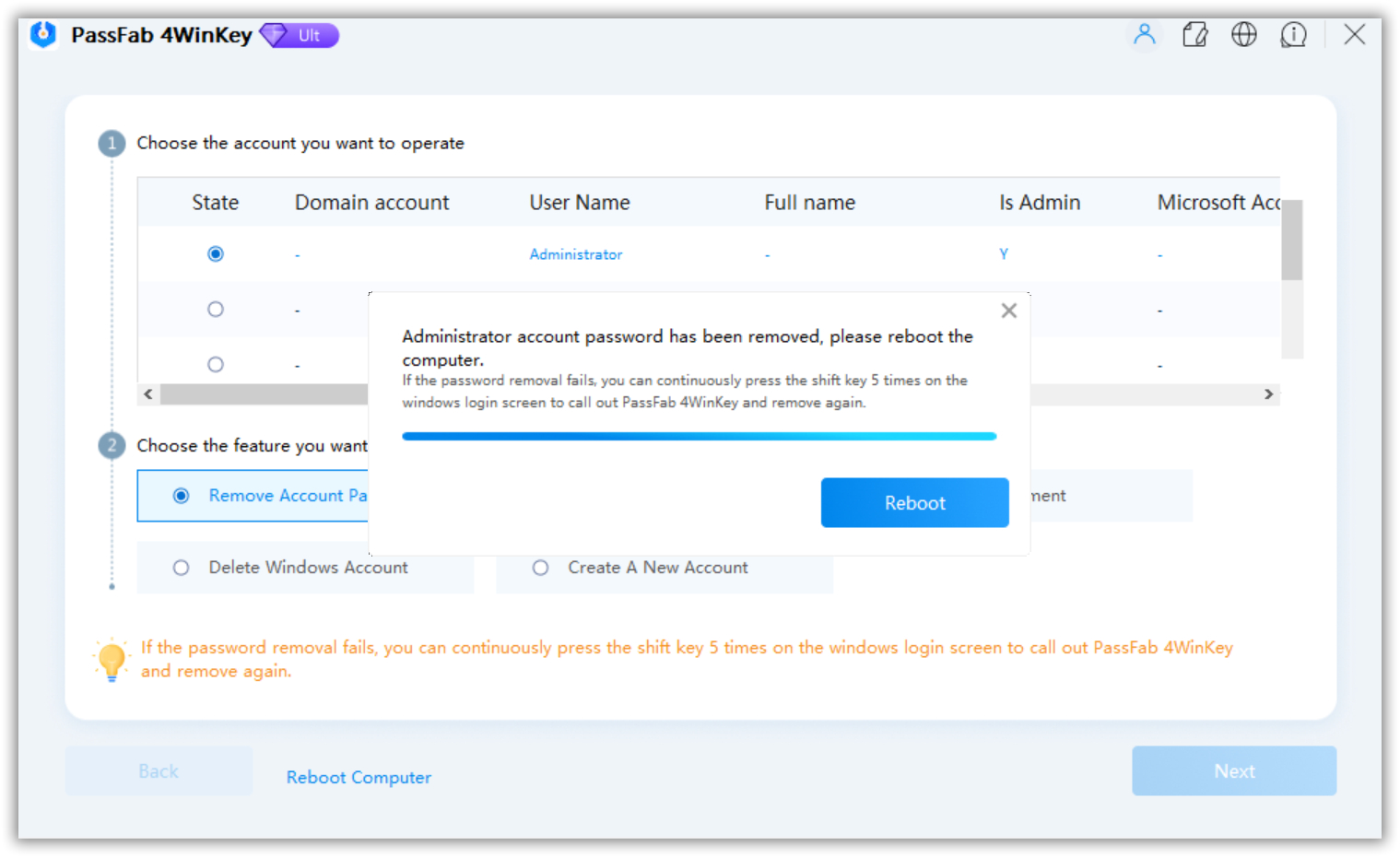 Pros
User-friendly interface and suitable for beginners.
Easily reset the password of your Windows 10.
It works offline without an Internet connection.
Cons
Features are only limited to reset passwords — no option for creating a new account or removing the existing password.
Top 4: Resolve 'Forgot PC Password Windows 10' via iSeePassword
You can easily and quickly reset the password of your Windows local account with the help of iSeePassword Windows Password Refixer. It is only a few steps work, and the plus point is that it is super effective.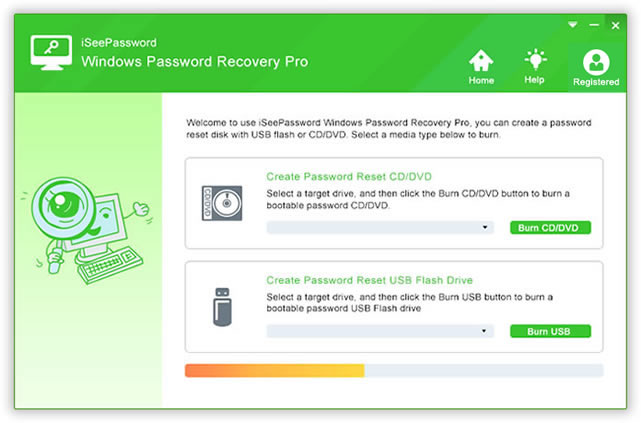 Pros
A simple and easy way of usage.
Free to work.
Resets passwords in a trifle time.
Present on various platforms.
Cons
You are gonna need a separate computer to build a disk or bootable USB.
Top 5: 100% Free to Get [Forgot My PC Password] with Ophacrack
It's one of the oldest password crackers on Windows. Ophcrack is really quick, trustworthy and this software will help you if you forget your Windows 10 password.
Let's have a quick overview of how Ophacrack can help you to remove your forgotten Windows 10 password: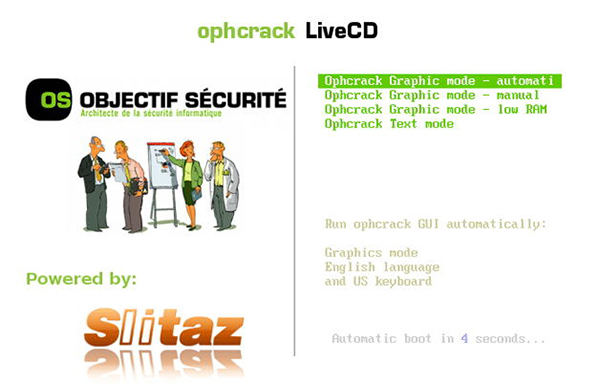 First, you have to download and Install the Ophcrack from its official website.
You must burn the ISO files on a CD/DVD or a flash drive after downloading the file if it is convenient for you.
Now, enter the locked computer, connect the flash drive, and reboot.
As you use a bootable disc, Ophcrack will automatically load.
You will have 4 options on an Ophcrack interface; pick "Ophcrack Automatic Graphic Mode." Hit 'Enter,' then.
Next, Ophcrack will start to automatically execute the command.
Now, Ophcrack is starting the reset password operation, which would be visible on the screen after the password is recovered.
Part 3: What to Do after Remove Your Forgot PC Password Windows 10
I don't think it would be difficult for you to remove your Windows 10 forgotten password after getting through all the above-mentioned methods. You can use any of the above methods, which seems easier for you.
However, you should keep in mind the following things after you finish removing your Windows 10 forgotten password:
Set up your Windows 10 user account all over again.
Try to create a new password which easier to remember for you.
Create a password recovery disk to recover your password any time.
Save your new password somewhere safe.
Conclusion
Forgetting your Windows 10 password is kind of hectic because you can not access your computer and your important files. However, there is no need to panic! Because this article has covered the best password recovery tools for Windows 10.
Among all of these tools, I would recommend you to use PassFab 4WinKey because of its amazing features and easy-to-use interface.