For most Windows 10 users, the input method is a very important thing. Because typing has become a part of everyday life, so there are many input method app came out... Did you ever download a third-party app for typing? Are you bothered by switching too many input methods and don't know how to delete some of that? If you are looking for a way about Windows 10 remove input method then you can learn from this article.
Part 1. How to Remove Input Method in Windows 10
In this part of the article, we are explaining the various ways of Windows 10 input method removal. It contains how to remove the additional keyboards installed on your Windows 10 computer.
Method 1: through "Settings"
On your computer, /powse to "Settings" and then search "Time & Language".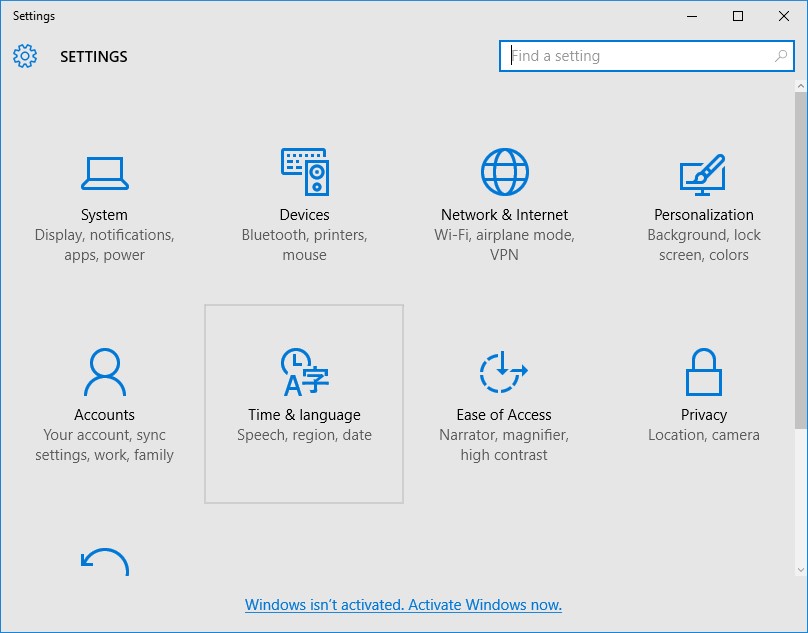 Open "Region and language" under "Time & Language" followed by tapping the "Options" button.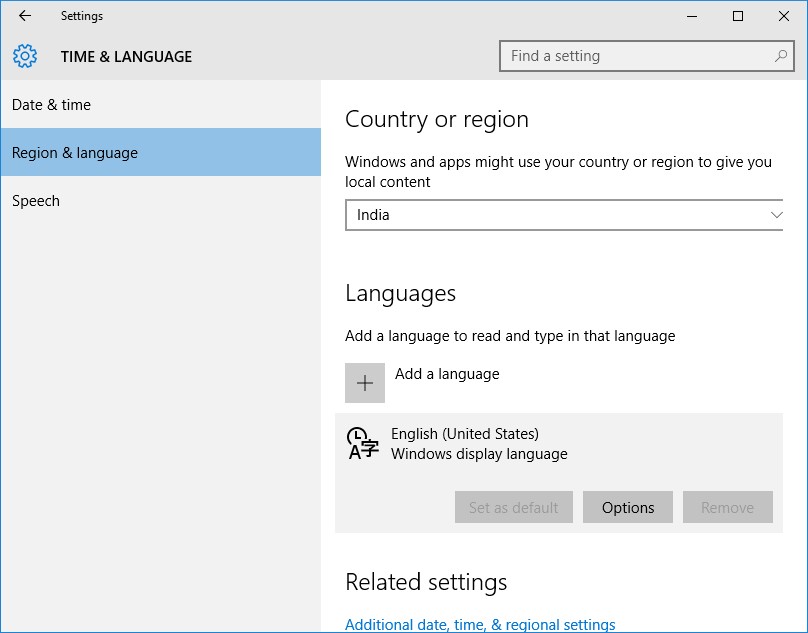 Here, you can find multiple keyboards, select the one you want to remove and then hit "Remove". This will remove the additional keyboard (input method) from your Windows 10 system.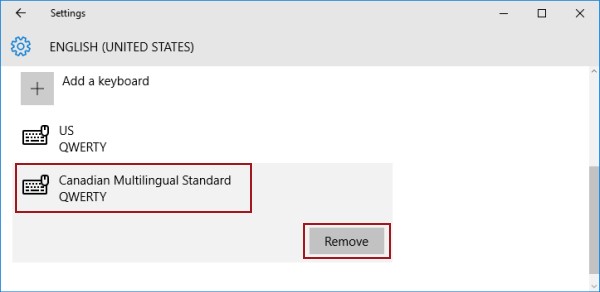 Method 2: deleting the keyboard from "Control Panel"
On your Windows 10 computer, move to "Control Panel" and tap "Add a language" or "Change input methods".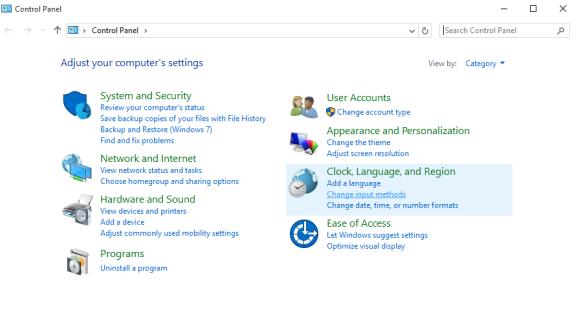 Here, you need to tap on "Options" and then click the "Remove" button from the right side of the input method (keyboard) you want to get rid of.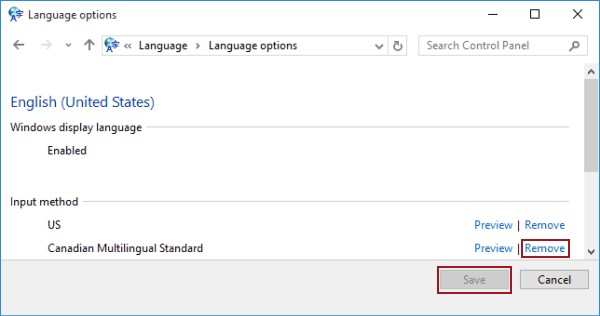 Press "Save" to make the change effective.
Part 2. Some Useful Features You Can't Miss in Windows 10
Now that the ways for Windows 10 input method removal is clear to you, how about learning something new about Windows 10 systems? This part of the article consists of the latest features incorporated with your Windows 10 systems. For understanding the newest features of Windows 10 computers, let's have a look on the below mentioned points.
Slide to Shut-down- right-click on "Desktop" > "New" > "Shortcut" > type "%windir%\System32\SlideToShutDown.exe" > rename the icon on popup. Double click new icon > pull down shade to shut down using mouse.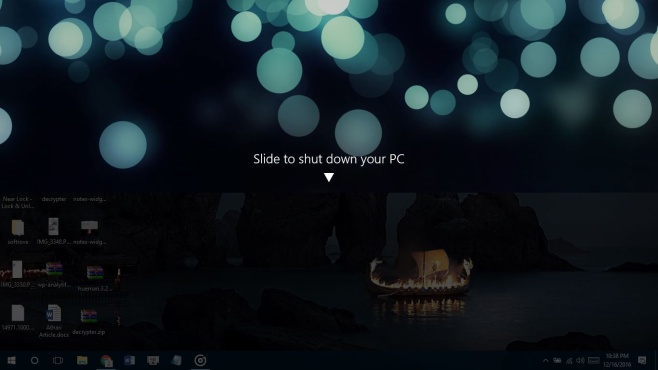 Secret Start Menu to activate non-tiles "Start Menu" for Windows 10, right-click Windows icon > pick Apps and Feature, Run, and Search suggested by a textual prompt.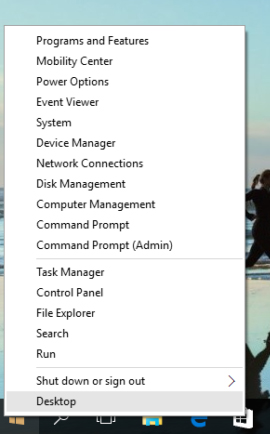 Screen Rotation- "Ctrl" + "Alt" + "D" with any arrow key.
Down arrow- screen flips upside down.
Left or right arrow- 90 degrees rotation.
Up arrow- /pings back to original orientation
You can also right click desktop background > "Graphic Options" > flip the screen as you wish (Windows 7 and 10 PCs).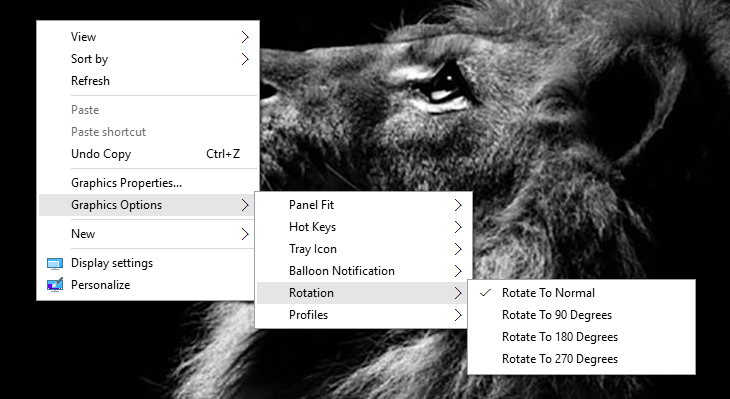 Desktop button- it's hidden at the bottom-right corner and can be seen if you hover the mouse over there. Move to "Settings" > "Personalization" > "Taskbar" > "Use peek to preview desktop".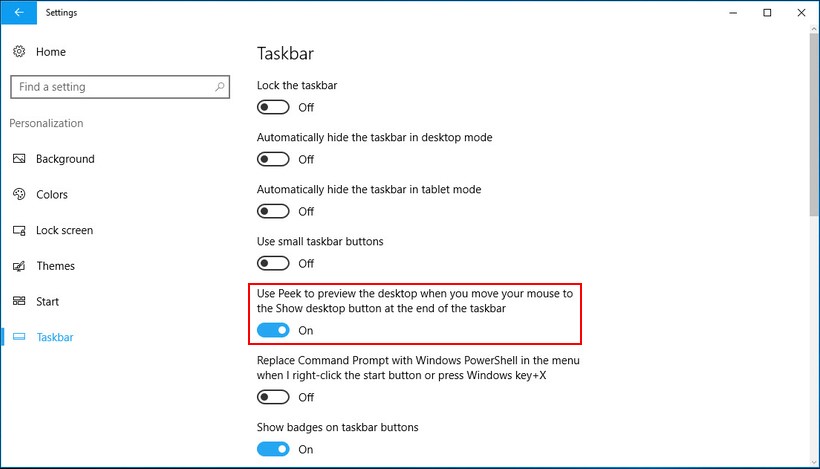 Drag to Pin Windows- dragging windows to anywhere in the screen allows it to fit quarter of the screen.
Extra Tips: How to Remove Windows Administrator Password in Windows 10/11
Windows 10/11 removal of input method needs you to log in to your Windows computer. If it's your office computer, the administrator might have locked the privileges to alter settings in there. So, if you wish to remove the additional input method from that Windows 10/11 computer, you might need a third-party tool that helps you accomplish your goal. We have PassFab 4WinKey to assist you in recovering the password and remove the additional keyboard.
Here comes the detailed guide to use.
Step 1. Download and installing the software on your PC. Then open it to get a USB flash drive connected to the computer right away.
Step 2. Choose "USB Flash Drive" from under the program interface followed by tapping the "Next" button. Once the burning process is over, click "OK" and eject the USB drive when the process gets over.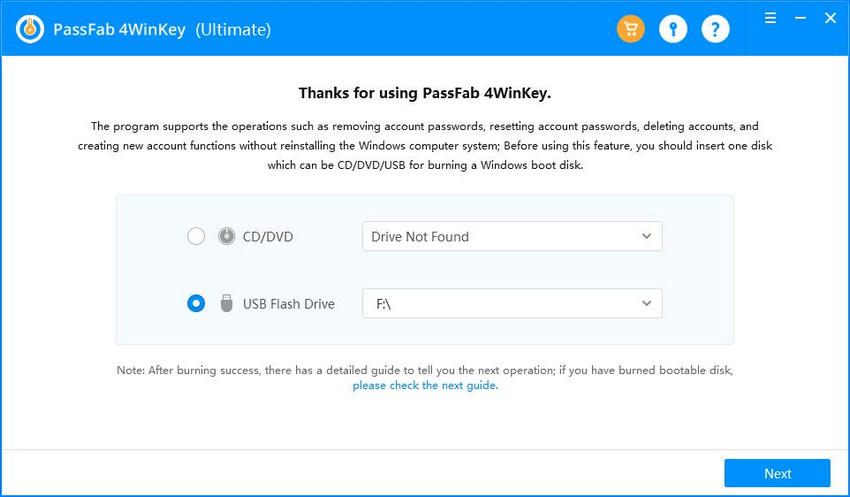 Step 3. Connect the same USB flash drive with your locked and password forgotten computer. tap on the "F12" (Boot Menu) for rebooting your system. Pick your USB flash drive from the available options and then tap "Enter".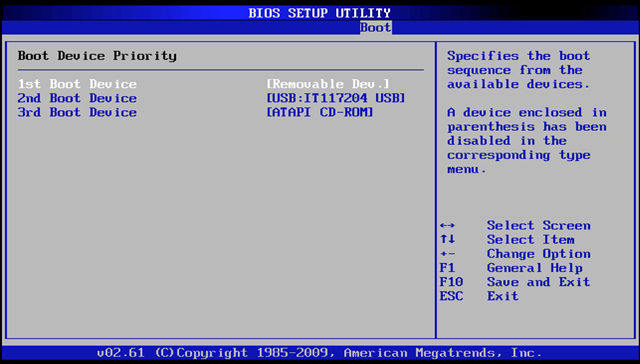 Step 4. Under the operating system option, select "Windows 10" followed by clicking the "Next" button.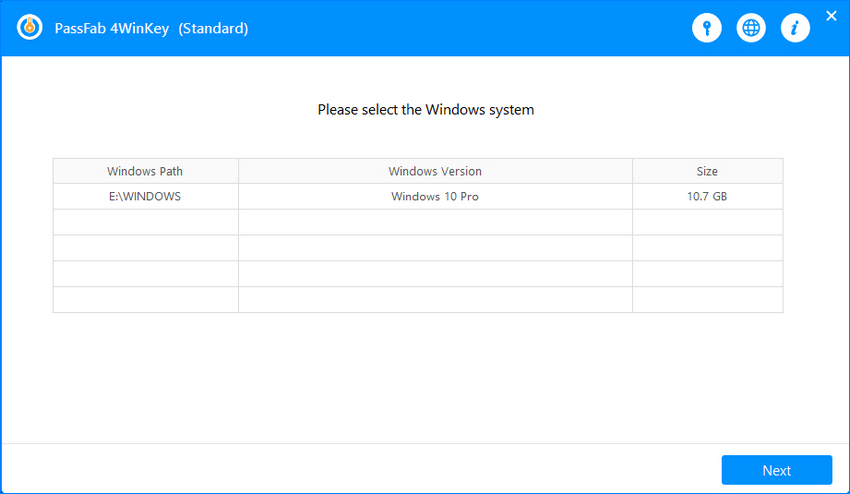 Step 5. Among Admin/Guest/Microsoft, select the appropriate account type that you want to reset the password. Click on the account name shown against the account, then press the "Next" button.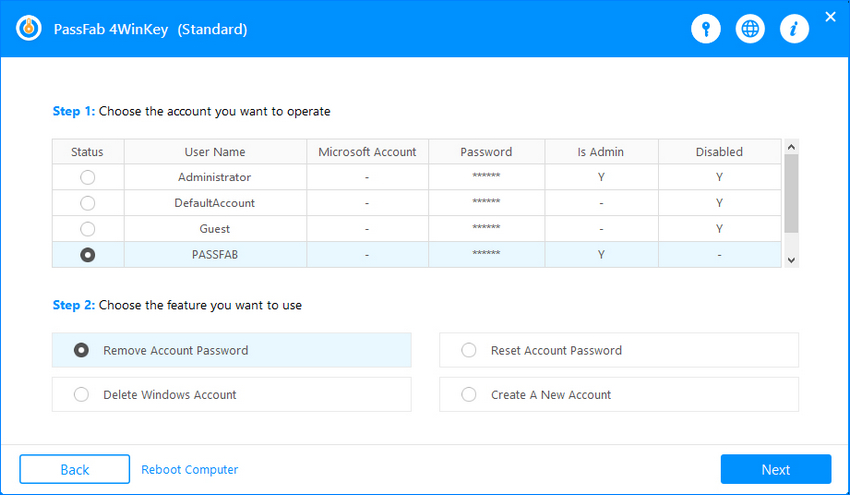 Step 6. Press the "Reboot" followed by the "Restart Now" button for resetting the Windows 10 forgotten password.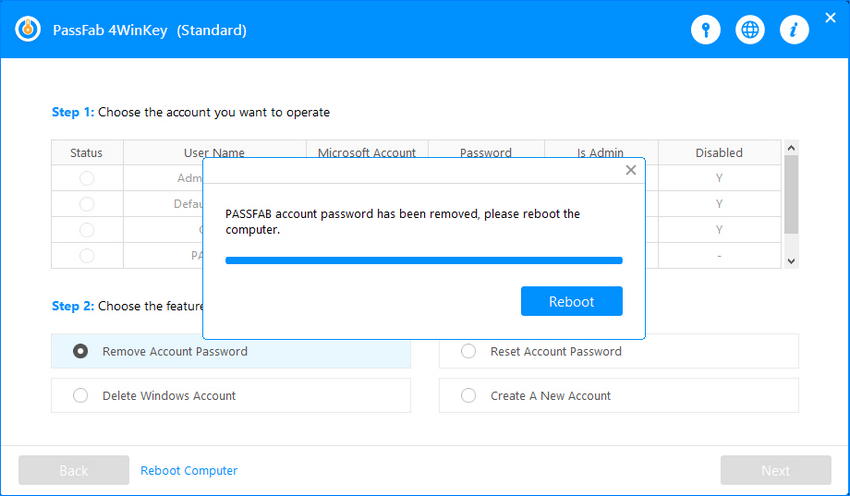 Conclusion
After going through this article, we came to a conclusion that removing input method in Windows 10/11 is prevalent when you have multiple methods and want to sort things. When it comes to unlocking locked computers to carry out this process, there is nothing better than PassFab 4WinKey. You don't have to bother about long processing time or lengthy complicated methods. Just few clicks of mouse and everything is well taken care of without much hassle.