Passwords play important role in life of every man in the modern day. Nowadays, the definition of the password has been developed to a new height. Initial, people used to employ normal passwords that would protect their data. Now, these passwords are replaced by biometrics such as fingerprints and facial recognition. Never the less, passwords have the same important, and when it comes to laptops, they have more significance. But sometimes, users forget their password and end up searching for how to reset laptop password Windows 10.
If you are one of such users who is looking on how to reset the password on windows 10 laptop, then we have an ultimate solution for you. In such cases we recommend to use PassFab 4WinKey. This software can reset any kind of password, whether it admin password, account password, or type password. You just name it and this tool will reset it for you.
Part 1. Why Choose PassFab 4WinKey?
Well, there are a number of factors that will want you to choose PassFab 4WinKey. But a detailed comparison can give the best idea and make you take your decision clearly. Here are some products that are used to know how to reset the password on laptop windows 10. Have a look at yourself.
Ophcrack
Ophcrack is a password cracker for Windows OS. The tool is free of cost and efficiently conducts implementation of rainbow tables to crack the password. It runs on different platforms and comes with a Graphical User Interface.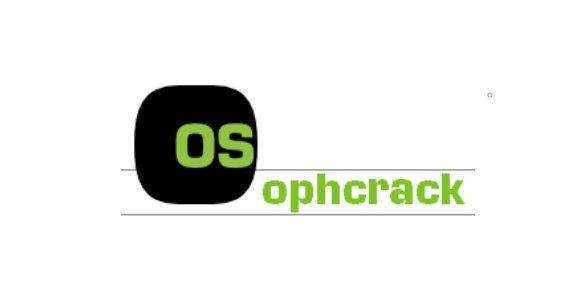 Pros:
Free of cost
Graphical User Interface
runs on different platforms
Cons:
Consumes lot of time
Confusing
Does not support Windows 10
Cain and Abel
Cain and Abel is a similar tool used for password recovery on Windows devices. It can reset different kinds of passwords employing network packet sniffing. It can reset windows 10 laptoppassword by employing techniques such as /pute force, dictionary attacks, and cryptanalysis attacks.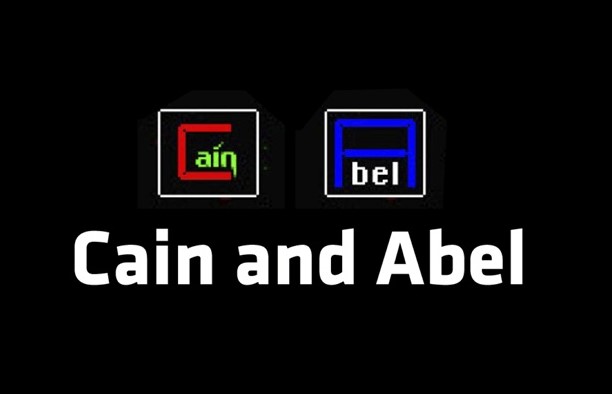 Pros:
Free of cost
Different methods to crack password
Uses less time
Cons:
No support for windows 10
Uses huge amount of disk space
Kon-Boot
Kon-Boot is one more password reset tool free of cost. It works similar to other tools and helps you reset the password of your windows 10 laptop.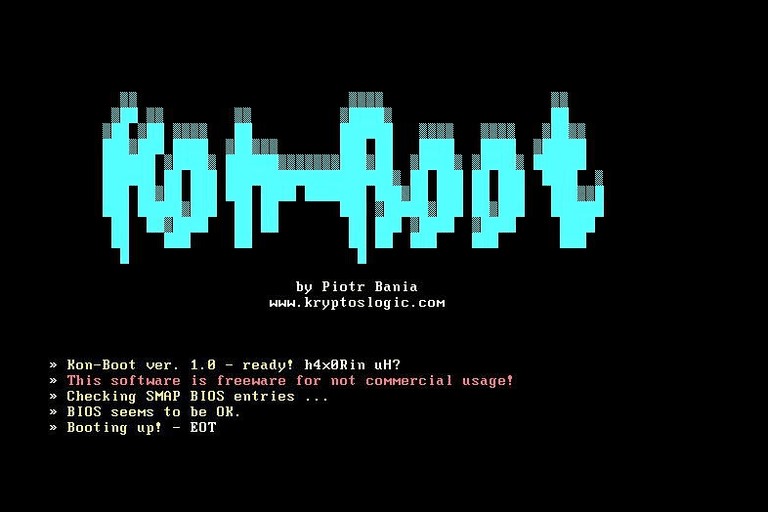 Pros:
Easy to use
Free of cost
Works with different OS
Cons:
Does not support windows 10
Not supporting 64-bit version
Part 2. Reset LaptopPassword Windows 10 with PassFab 4WinKey
PassFab 4WinKey is a tool that can help you know how to reset a laptopwithout password windows 10. All you need to do is follow the given below steps in order to do so.
Make Windows Password Reset CD/DVD
Step1: If you want to know how to reset a windows 10 laptopwithout password, begin by running the software in a different PC. Now, select a boot media option on the main interface.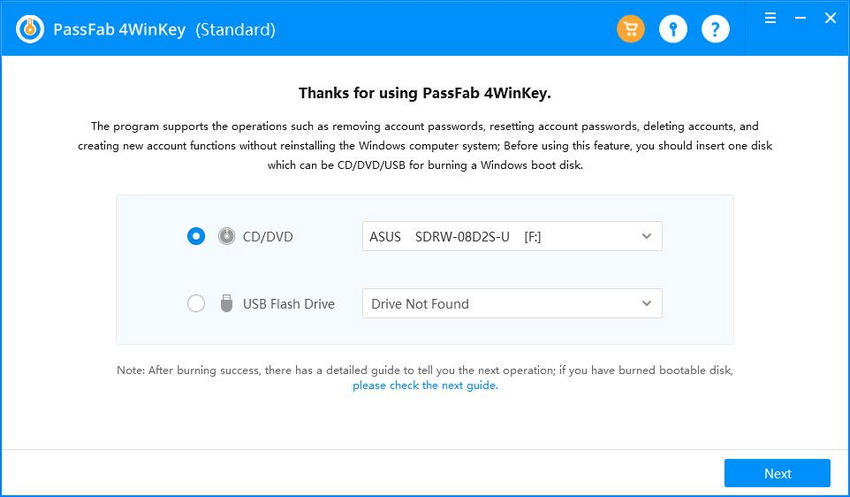 Step2: Select "Burn" option in order to create a booting disk. This disk will be used to reset password. Note that all the data on the CD that you use will be erased. The tool will also notify you about this.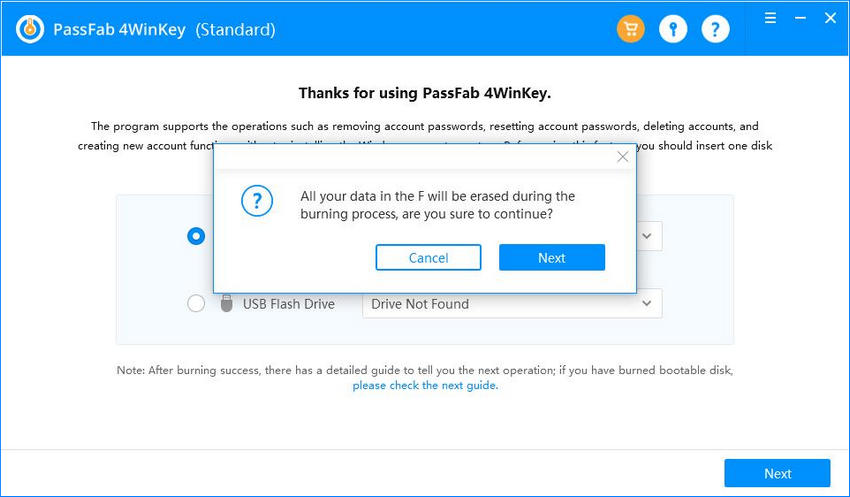 Step3: Follow the onscreen instruction till the process ends. Your booting disk will be ready.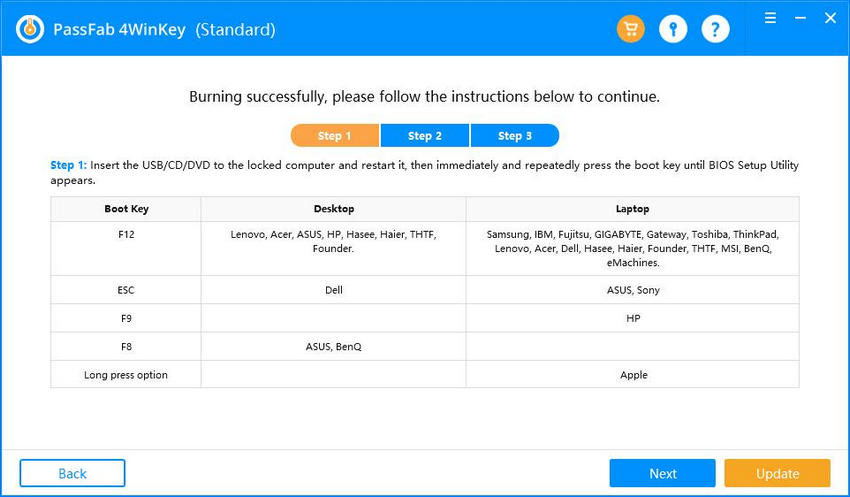 Boot Windows from CD/DVD
Step1: After the booting disk is created, insert it in the laptop, whose password needs to be reset.
Step2: Restart the laptopand press "ESC" or "F12" in order to enter Boot Menu Interface.
Step3: From the list of booting option, select the CD that you have inserted.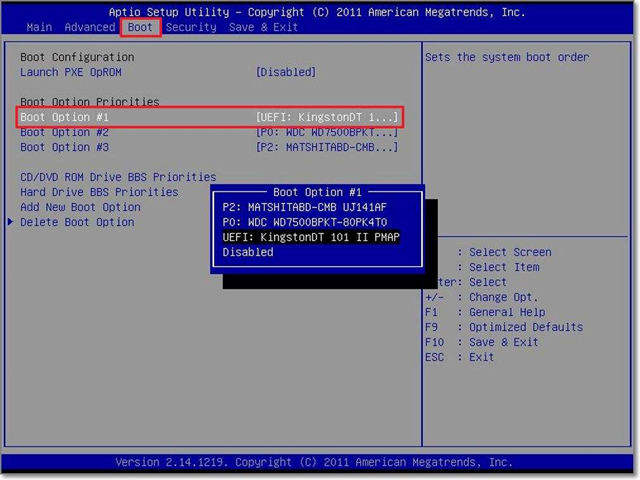 Reset Login Password
Step1: After booting from the disk, select your operating system and click "Next."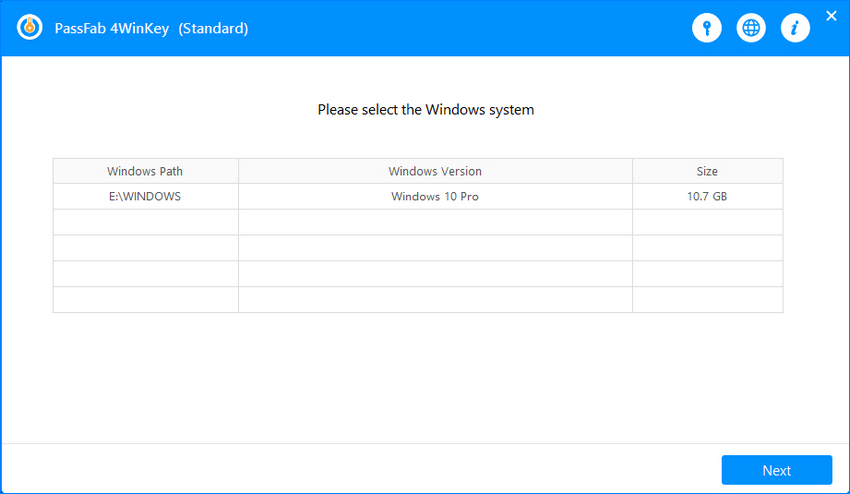 Step2: Choose the type of password that you need to reset on the next screen.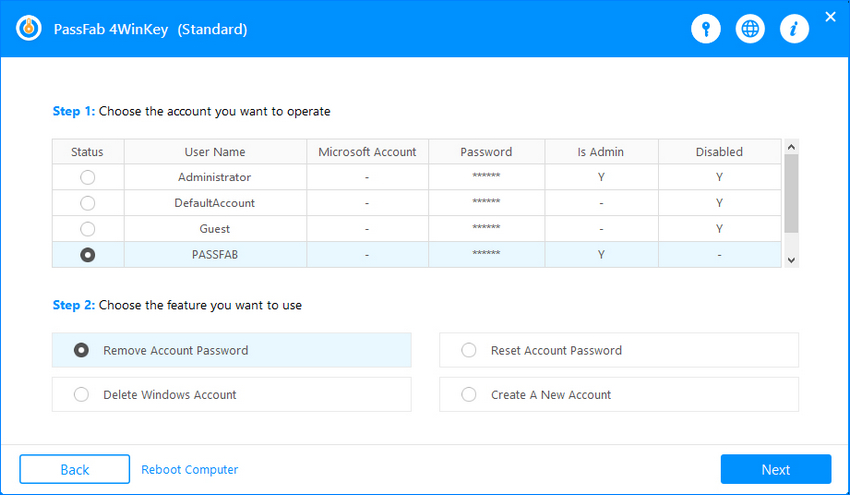 Step3: Tap"Next" and you are done for the day. Restart the device and log in with new password. In this way, you reset laptoppassword windows 10 easily.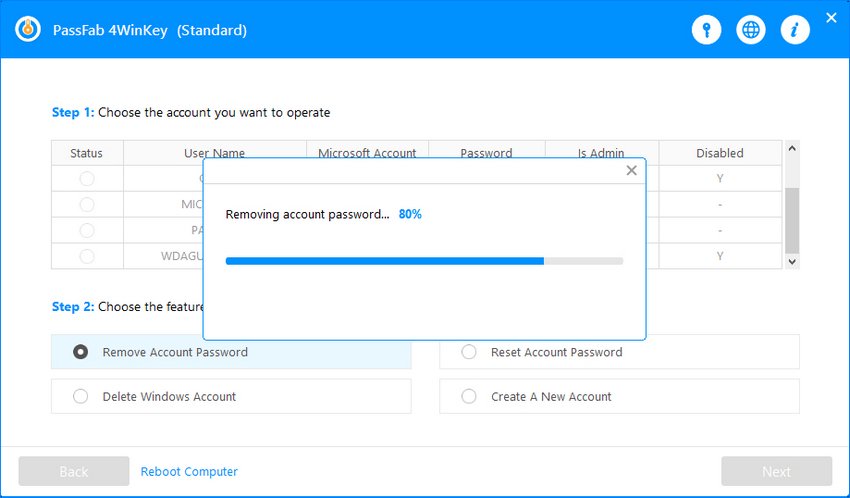 Summary
Seeing the big picture here, you just had a look on how to solve reset laptop Windows 10 forgot password issue using PassFab 4WinKey. This tool works fine in comparison to other products present in the market. If this article was helpful, do let us know your feedback by commenting below.