How to Unlock PC on Windows 10
In case you are working on a document and have to leave your computer for a while, you can secure your work by "locking" your computer. A locked computer protects and hides programs and documents and allows only the person who has locked the computer to unlock it. So, people need to know how to unlock PC window 10 to be able to access their files and document on a locked PC.
Part 1. How to Unlock PC on Windows 10 for Free
What to do if you can't remember your Windows 10 password and can't log in with any sign-in option at the login screen? There are several options when it comes to pc unlocker windows 10, but we will be introducing to you the eight natural methods on how to unlock pc password windows 10.
Method 1: Unlock Windows 10 PC with Local Password
A local password should be your first thought to unlock your computer when you want to work on your computer. What is the local password, and how to unlock PC password windows 10 with your local password? You unlock your PC by logging with your NetID and password.
1. On the Windows 10 login screen, press Ctrl + Alt + Del (hold down the Ctrl key and then hold down the Alt key, press and release the Delete key, then release the keys).
2. Enter your NetID password.
Note: If you have more than one or two accounts, you must enter the password for the account you used when you locked your computer.
3. Press the Enter key or click the right arrow button.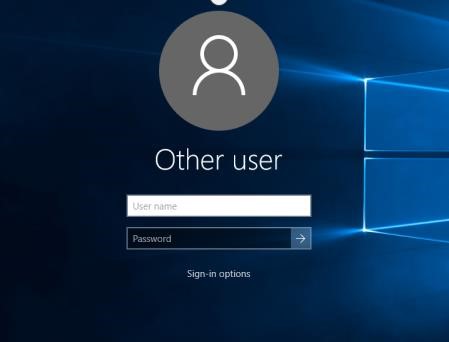 Method 2: Unlock Windows 10 PC with Microsoft Password
This method will guide you on how to unlock pc on Windows 10 with Microsoft Password when you know the password. So, let get's start:
1. Turn on your PC.
2. On the login screen, Enter your email associatedwith your Microsoft account and enter the password.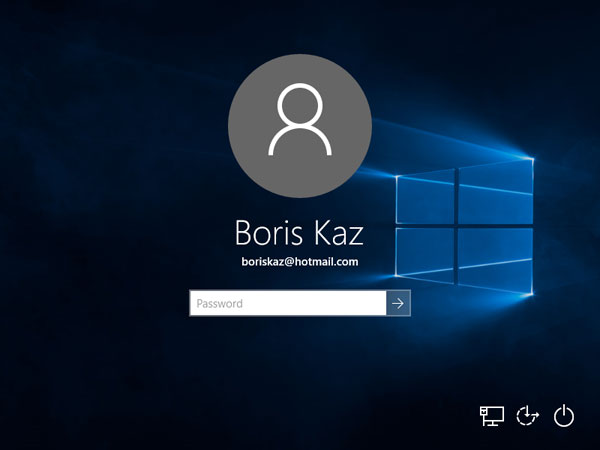 That's all, you will be automatically logged into Windows 10 PC if you entered the correct details.
In case you do not remember the password, you will be able to use Microsoft's online method to unlock the password. This can be done by another PC or Mobile. Here's how:
1. Open the Microsoft Account Password Unlock page from a bowser of your choice. Choose "I forgot my password" from the list of options and then click Next to continue.
2. Enter the e-mail address that you use as a Microsoft account. For security reasons, type the letters that are displayed by the captcha to prove that you are a human being.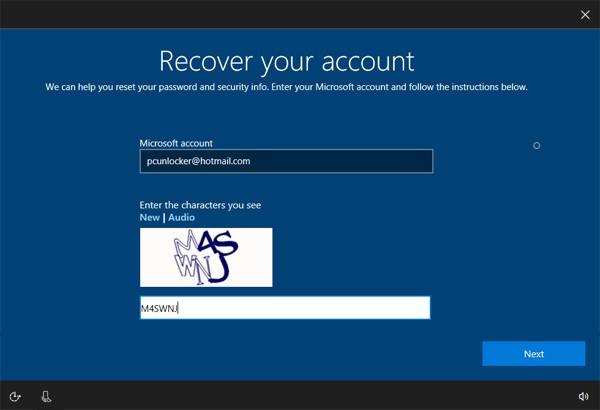 3. Choose how you want to get the security code and click on "Send code." This can be your e-mail address or your mobile number that is linked to your Microsoft account.
4. If you don't have access to your e-mail account and mobile phone, click on 'I do not have' and fill in a questionnaire with questions about account security. If your data has been verified, the site will helpyou create a new password.
5. Check your e-mail account or mobile phone and find a message from the Microsoft account team. Type the security code you just received and click Next.
6. Enter the new password you want to use for your Microsoft account. Click Next after confirming.
7. Assuming that everything is successful, you will see the screen 'Your account has been restored.'
You can now log in to your Microsoft Windows 10 account with the new password. Ensure your locked computer is connected to the internet before you try to connect.
Method 3: Unlock Windows 10 PC with PIN Passcode
Here in this section, we will teach you how you can use your PIN to unlock Windows 10 PC. A PIN is another fast and easy method that can log you into your computer faster than a password. Here's how to unlock pc password Windows 10 with a pin.
When the sign in screen is shown in Windows 10, the operating system automatically selects the last used account and the previously used login method. If you set upa PIN and you never used it to log in, Windows 10 will ask for your password. To enter your PIN instead, click or tap"Sign-in options" and then select the PIN symbol highlighted below. It looks like a dial pad.After you choose the PIN, enter the PIN and you are logged into Windows 10.
The next time you need to log in, Windows 10 will ask for the PIN instead of the password, and all you have to do is enter it.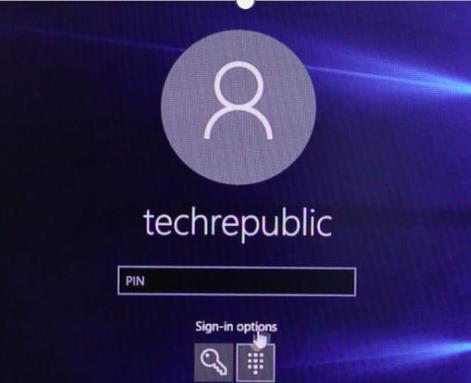 If you have not created a PIN yet or do not know how to create it, do not worry, just follow the steps given below, and you are all set:
To create your PIN, go to the settings, and then click Accounts. Then select the connection options. The PIN option is there. Your password will first be requested. Then enter your new PIN code.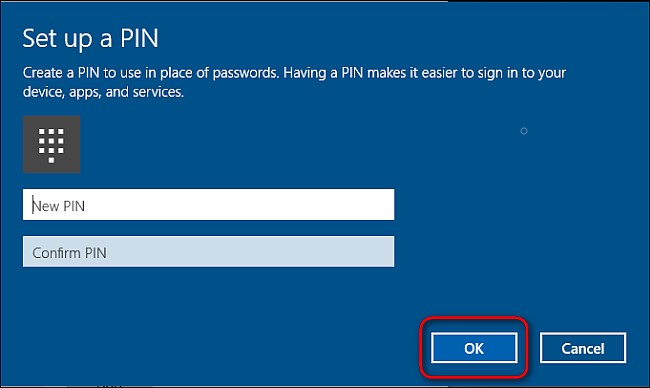 The default pin code option is four digits, but you can use a more extended code. Do not forget to use anything, such as your birthday, that someone can easily guess.
After you have created a PIN, you can always go back to using a password by clicking the Login Options button on the screen where you enter your login details.
Method 4: Unlock Windows 10 PC with Picture Password
What is a picture password for Windows 10?
A picture password is a way of logging into Windows 10 that involves using a picture of your choosing and gestures drawn on that picture, instead of a password. These gestures can be a combination of circles, straight lines, and taps. The picture password is the combination of three gestures that you perform in a specific order on the picture that you chose for this task.
How to sign in with a picture password in Windows 10?
When the sign in screen pops up, Windows 10 automatically selects the last used account and the last used login method. If you have created a picture password and you never used it to log in, Windows 10 will ask you to type your password. To enter the picture password instead, click or tap"Sign-in options" and then the picture symbol highlighted below.
The picture used for the picture password is now displayed. Make the gestures that you have set, and you are logged into Windows 10. The next time you need to log in, Windows 10 will ask for the picture password instead of the password.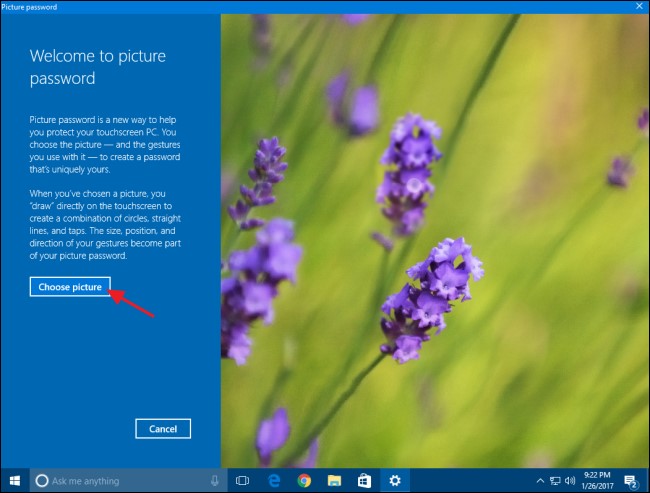 Methos 5: Unlock Windows 10 PC with Windows Hello
This is the latest innovation in protecting your device. This means that you login using your face, your iris or your fingerprint. You can also use a pin code or even a picture if you want.
The Lumia 950 XL is currently ready for Windows Hello, and more devices that support Windows Hello should be available in the future. But even if you do not have a Lumia 950, you can still set a picture or a unique PIN to connect.
Set up Windows Hello
Before you can configure Windows Hello in 1Password, you must configure Windows Hello on your PC. Here is how to configure Windows Hello:
Open and unlock 1Password.
Choose 1Password > Settings, and then click Security.
Select "Allow Windows to unlock 1Password".
You can now use Windows Hello to unlock 1Password. But do not forget your master password, sometimes you have to enter it instead of using Windows Hello.
How to Unlock with Windows Hello
After setting Windows Hello, open 1Password or use 1Password in your /powser.
If 1Password is locked, click the Windows Hello button. Or press Enter.
You will see a message stating that Windows Hello guarantees that it is you. Place your finger lightly on the fingerprint sensor or look at the camera to unlock 1Password.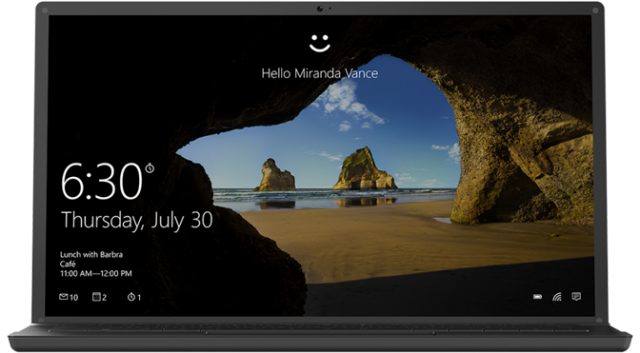 Method 6: Unlock Windows 10 PC with Smart Phone's Fingerprint
You do not have to be sad if your PC does not have a fingerprint sensor. You can use the fingerprint sensor on your Samsung Galaxy device to log in to your Windows 10 PC.
It also works for Galaxy Tab Pro S and Galaxy Book with Creators Update or newer. The list of Android devices (with Marshmallow and above) includes the Galaxy S8, S8 +, S7, S7 Edge, S6, Edge S6, S6 Edge +, Note 5, A5 and A7.
Samsung Flow works via a Bluetooth connection between your PC and your Galaxy. Also, it requires a particular chipcalled Trusted Platform Module (TPM) on your PC.
You can check whether your PC is equipped with TPM, most computers would have it. Open RUN, type tpm.msc, and press Enter. In the window that opens, you can check the information on your TPN chip.
Unlock Windows 10 Samsung Flow
To use the fingerprint sensor on your phone, you must install an appcalled Samsung Flow on your phone and your Windows 10 computer. Enable Bluetooth on both devices; pair and configure using the feed application.
The next time you use the lock screen, open Samsung Flow on your phone and use the fingerprint sensor. Make sure that the device has an active Bluetooth connection.
In addition to connecting to Windows 10, you can also synchronize notifications and share the contents of your phone on your PC. This is similar to the phone connection feature that comes with the Fall Creators update.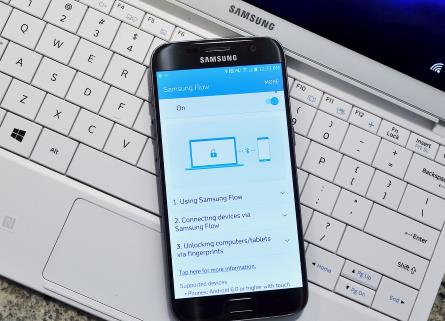 Method 7: Unlock Windows 10 PC with Password Reset Disk
A password reset disk is a disk (CD/DVD, USB, or SD Card) that is created once you install your Windows 10 and set upthe password. Once it is connected to your Windows PC, it allows you to reset your password directly on the lock screen.
The best thing about the password reset disk is that you only have to do it once, and it will work forever, no matter how often you have to use it.
How to create a password reset disk in Windows 10
Insert a disk (CD/DVD, USB, or SD Card) into your PC.
Press the Windows + S key, type User Accounts, and then click User Accounts.
Click Create Password Reset Disk and select Next.
Click the drop-down menu.
Select the device on which you want to create the password reset disk.
Type the password for your local account and click Next.
Click Next when the progress bar reaches 100%.
Click Finish.
Do not lose this USB key or SD card, because anyone with this card will have easy access to your account. Keepit in a safe place, and label it so that you remember it!
How to unlock the Windows 10
A password reset disk should be used to unlock your computer if you have forgotten your password. What you need to do is insert the reset drive into your computer and restart it. Click "Reset Password" on the login screen and follow the instructions in the "Reset Password Wizard" to reset or change your Windows password.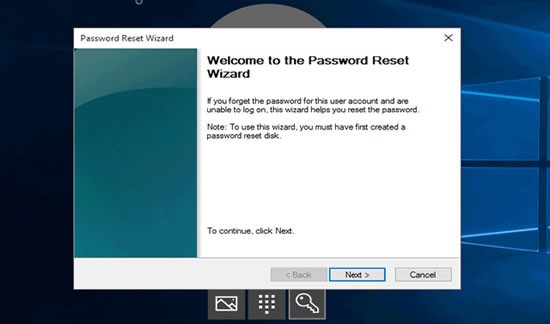 Part 2. Unlock Windows 10 PC with PassFab 4WinKey
If you have forgotten the password to your PC and do not have a password reset disk, then you need to use specialized software like PassFab 4WinKey to unlock your computer. It allows you to burn a password reset disk that can be used to reset the password.
PassFab 4WinKey enables you to create a Windows password reset disk with CD, DVD or USB flash drive. PassFab 4WinKey resets/removes the password from the computer in 4 simple steps:
Step 1: download and install.
Because your computer is locked, you must find another computer that is accessible to download and install the PassFab 4WinKey.
Step 2: Set up a bootable password reset disk.
Run PassFab 4WinKey. Insert a USB flash drive or DVD/CD and follow the instructions for burning the software to get a bootable password reset disk.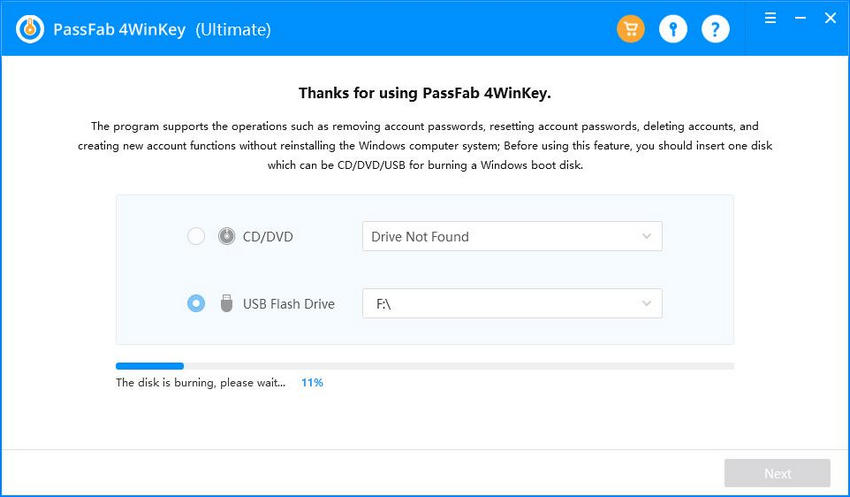 Step 3: Start the locked PC from the password reset disk.
Now, insert the bootable password reset disk to your locked PC. Boot your PC using the password reset disk (You may have to change the boot priority in the system settings).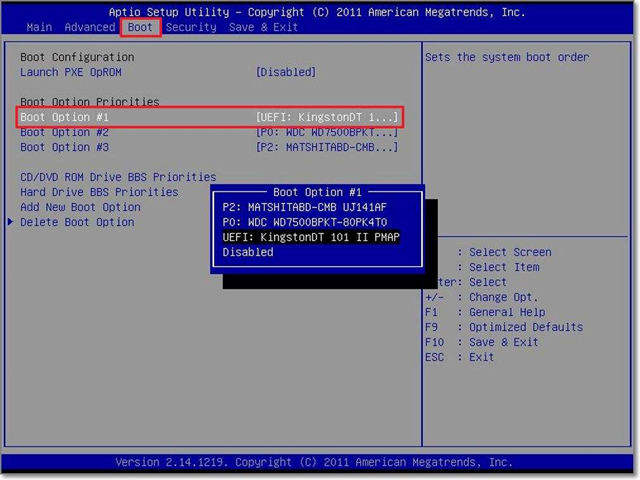 Step 4: Unlock the password of the computer.
After booting your locked computer from the password reset disk, the PassFab 4WinKey program starts automatically. Select your operating system and the user account that you want to reset. Then, click the Reset Password button, and your password will be deleted. The next time you use your PC, you will be able to access it without a password.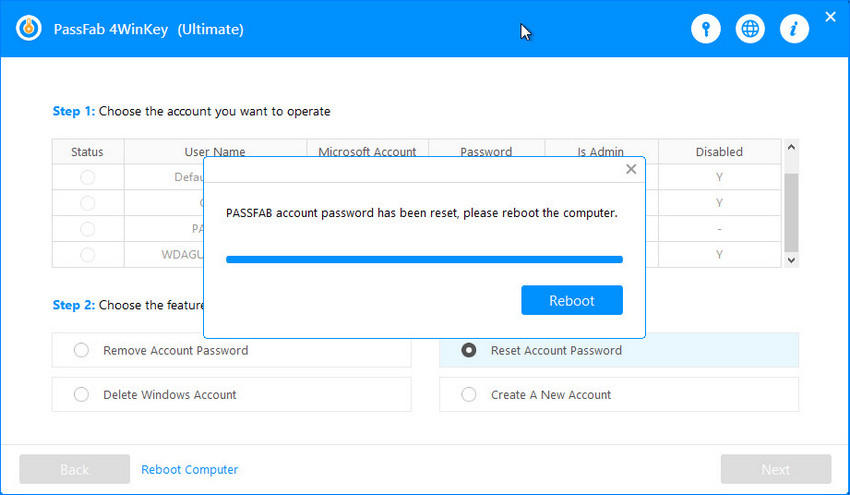 Summary
That was all about how to unlock pc password Windows 10, we hope you've got something from this article. If you have faced any issue using the other above 1 to 7 methods, we will recommend using PassFab 4WinKey. The best thing about PassFab 4WinKey is that it supports all versions of the Windows including Windows 10, 8.1/8, 7, Vista, 2000, and XP. Moreover, this is the fastest solution of all and have a 100% success rate.